Looks like Ri-Ri is dressing nicely — and by that, I mean conservatively (by Rihanna standards, of course) — for good reason — it's because she has to. The popstar has a new animated film coming out so she has to look kid-friendly. The movie, which is entitled Home, also features the voices of Jim Parsons and Steve Martin.
Well, all I can say is, no wonder she's dressing like the good girl.
For the promotion of the movie held at the Mandarin Oriental hotel in New York on Sunday, Ri-Ri slipped into another demure-looking ensemble of green bow-detailed dress teamed with a matching cardigan. She then capped off the combo with green pointy pumps and a pair of ankle socks. The look was feminine, cute, and was reminiscent of a schoolgirl's attire — only, edgier.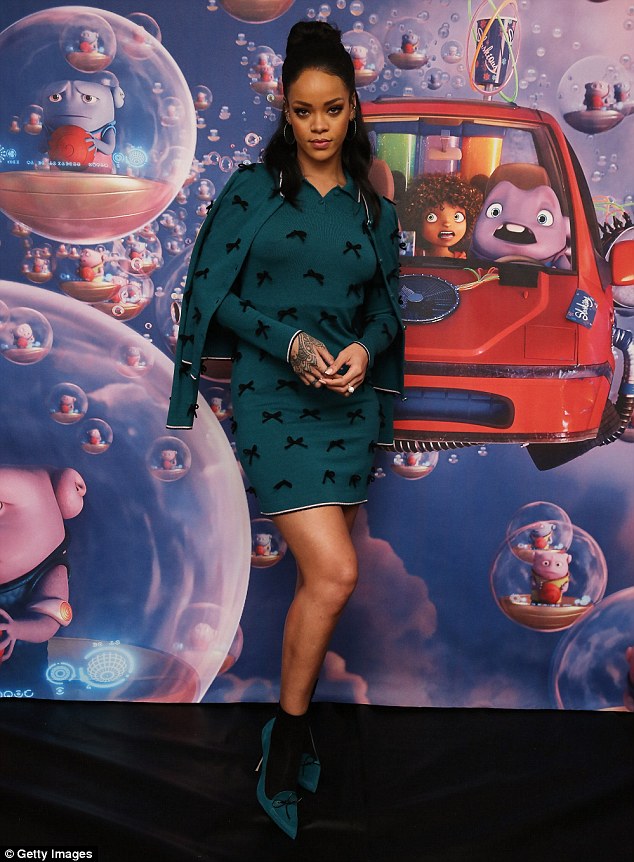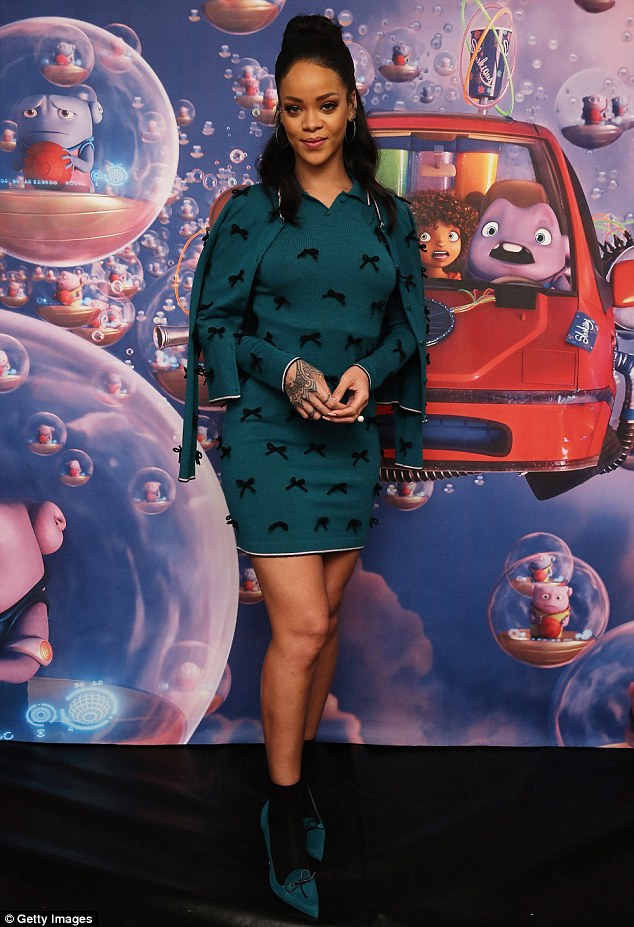 Rihanna promotes her new animated feature film at the Mandarin Oriental hotel in New York City on March 15, 2015
How do you like Rihanna's outfit this time? Do you prefer it over the all-white getup she sported yesterday?
Rihanna's matching separates are from Adam Selman's fall 2015 collection, while her shoes are from Manolo Blahnik. I couldn't find the pair online, but here's another style from the label that comes in a similar shape. These pumps, however, feature jeweled accoutrements and pleating at the vamps: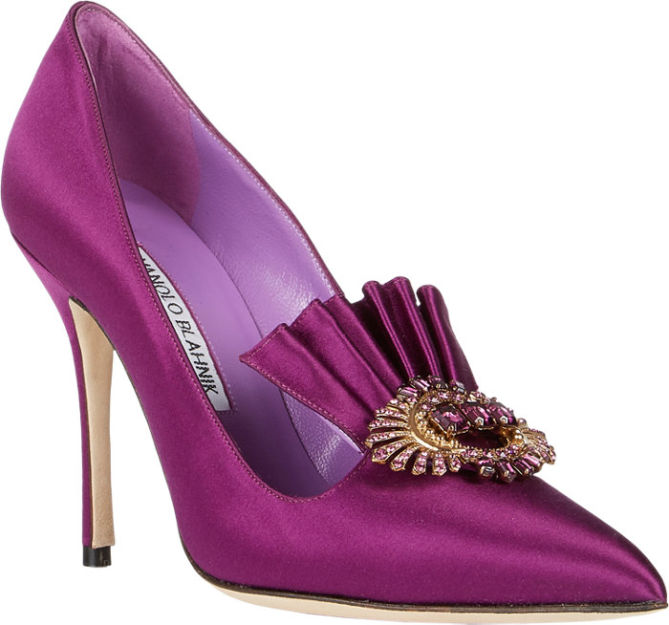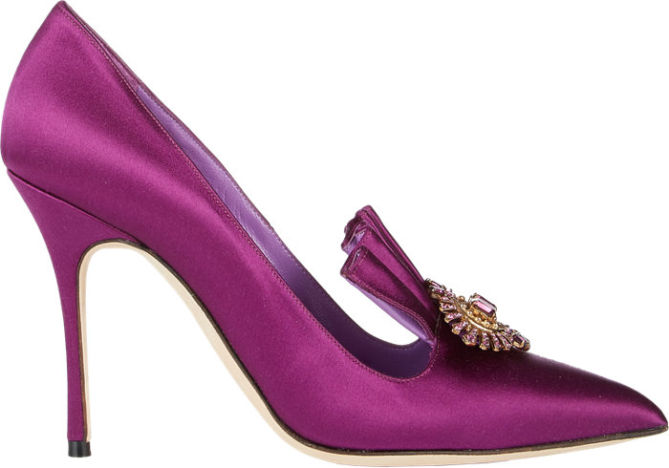 Manolo Blahnik Alaleone Jeweled Satin Pumps, $1135
If you wish to steal Rihanna's look for less, what you can do is grab these two-tone suede "Esme" pumps from Aerin, pair them up with black socks, a dark blue dress, and a matching cardigan, then you're all set!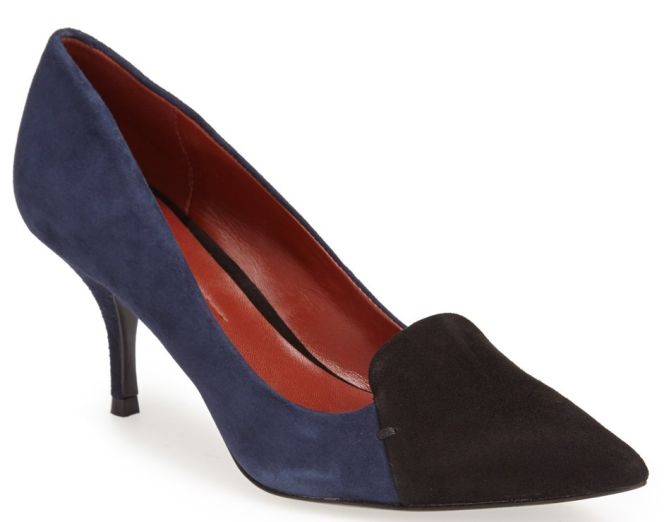 Aerin Esme Two Tone Suede Pumps, $278