Jennifer Aniston is enjoying her life as single woman since she ended her marriage with Justin Theroux.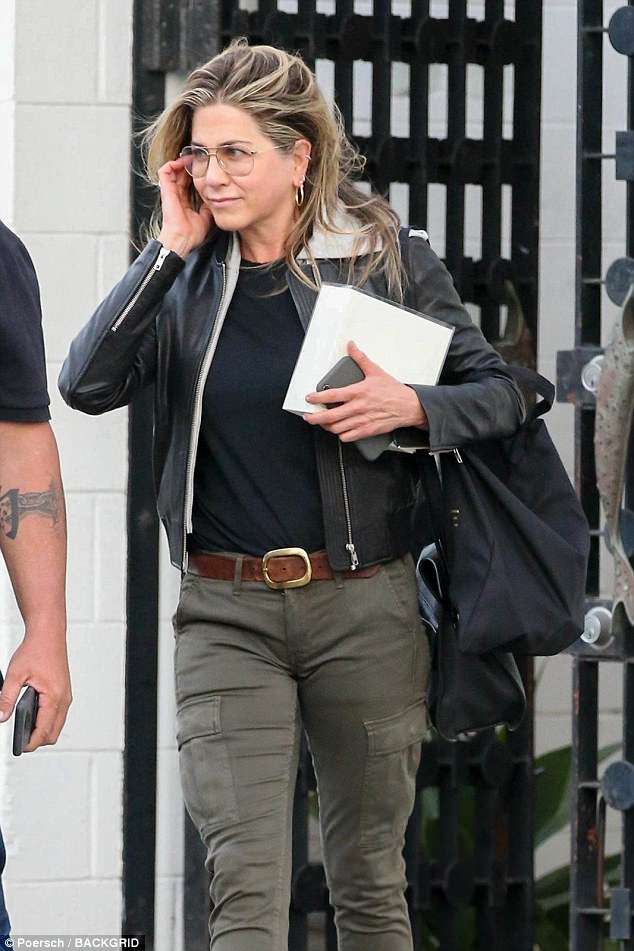 She was spotted in Beverly Hills last week and she looked really amazing. She also looked quite busy. She was without make up, her hair was down and her look was more or less casual. Jennifer always looks on point. She is one of the most popular celebs in the world and she always goes for perfect looks.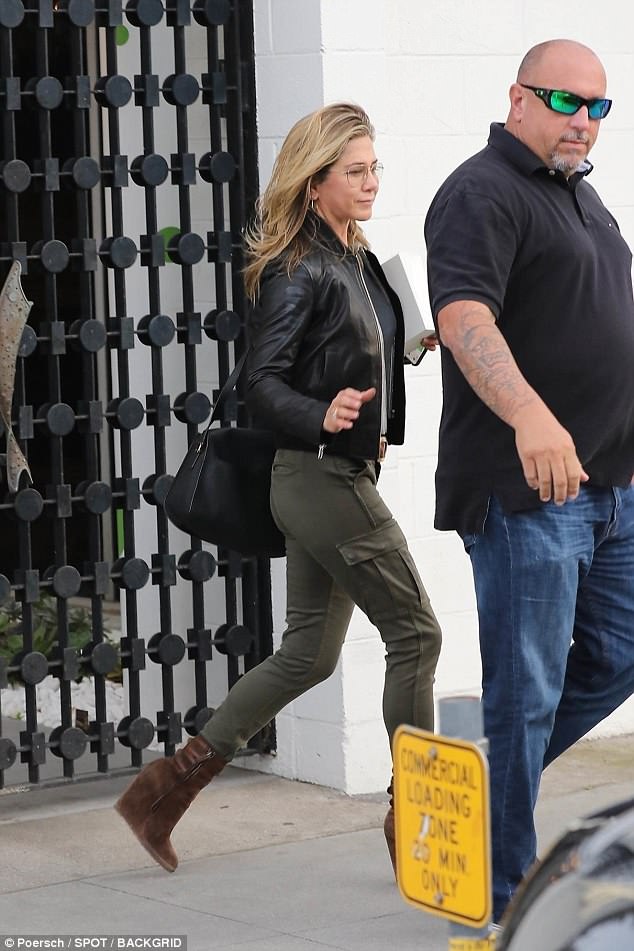 Let's have a look at the details of her outfit. She had a black tee matched with a khaki cargo trousers with a brown leather belt. The belt had a gold buckle. Then she also went for a black jacket. She carried two bags slung over one shoulder. She looked really busy. At her feet she had a pair of wedge brown suede ankle boots.
It's not always easy to match this kind of boots but she did it pretty well. They are easy to walk in and they look amazing on Jennifer. These boots are by Michael Kors and there are different colors. Unfortunately, they are sold out but there are very good options that are also cheaper.

After breaking up with her husband she has back at work. She will produce a Tv drama with Reese Witherspoon about the goings on behind the scenes of a morning show that airs from New York. Se also has other projects to start. She will work with Adam Sandler for the Netflix comedy Murder Mystery. They also worked together on the 2011 film Just Go With It.
Let's copy Jennifer's look