Hailey Baldwin may not be as popular as her BFFs Kendall, Gigi, and Bella, but I hear the girl is more down-to-earth compared to her very famous friends. Word has it that she is also much nicer — unlike, say, Kendall, who has been displaying some diva behavior of late.
Fashion wise, Hailey's style is uniquely her own. It isn't over-the-top and neither is it boring, but it's sexy, sophisticated, and oftentimes edgy. In fact, I would say her sartorial choices during the past couple of weeks have been nothing but impressive.
Last week, she was spotted giving the skinny jeans a fresh spin by tucking the hem under her fancy lace-up ankle-tie sandals. She sported the look twice with two different pairs of heels — first, while enjoying a night out with friends in New York City, and second, while attending a birthday party the following day.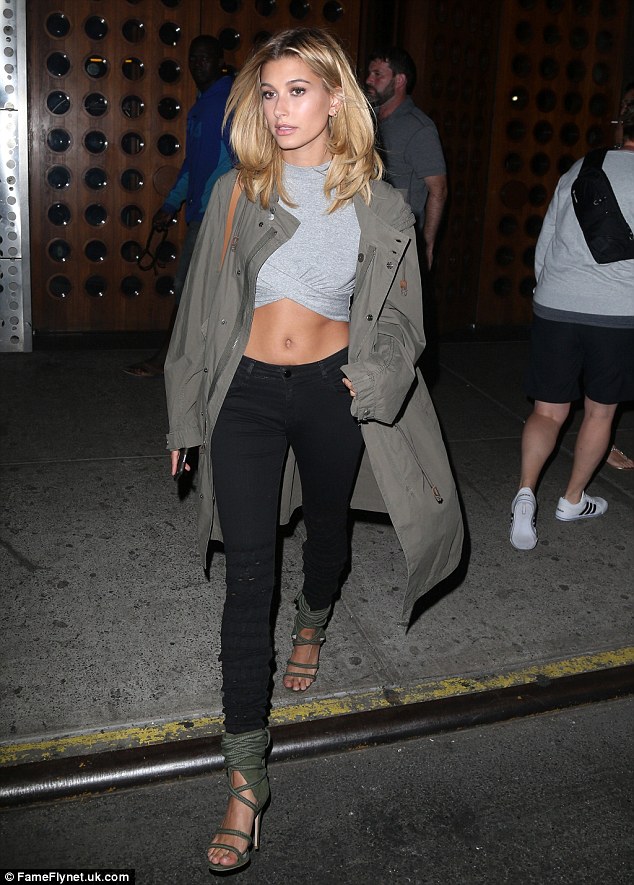 Hailey showcases her distinct style with sexy ankle-tie sandals and skinny jeans while out and about in New York City on August 23, 2016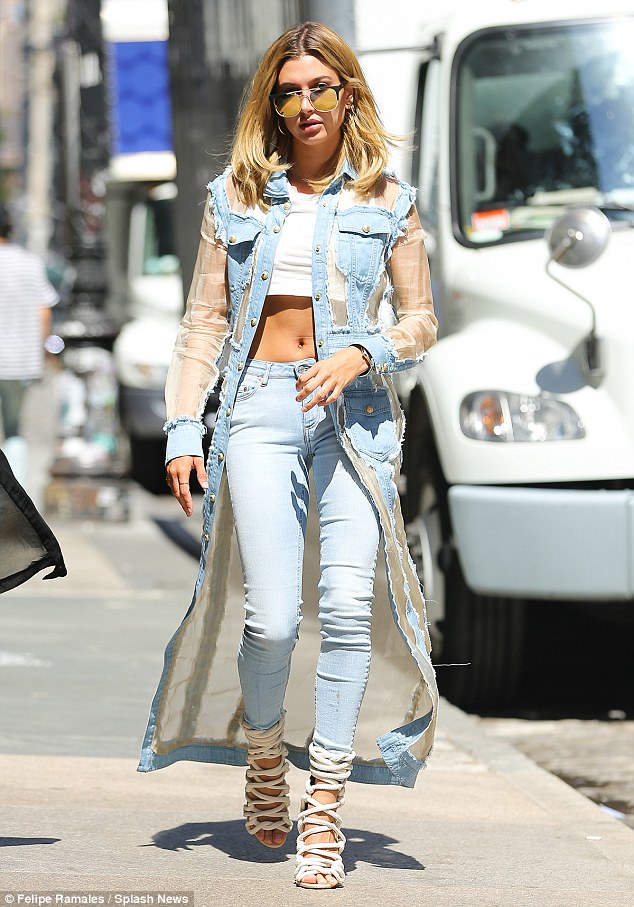 Hailey wears double denim as she heads to a birthday party in New York City on August 25, 2016
Tucking your skinny jeans under chunky but sexy ankle-tie heels sure is a neat styling trick. Would you agree? Do you think you can rock the same look and work it?
As noted in our previous post, Hailey's beige strappy ankle-tie sandals are by Monika Chiang. The same applies to the army green pair she used last Tuesday. You can easily find the sandals online if you wish to take a closer look. While they may seem similar, one pair is actually crafted from leather and rope while the other uses braided straps and suede materials to create texture.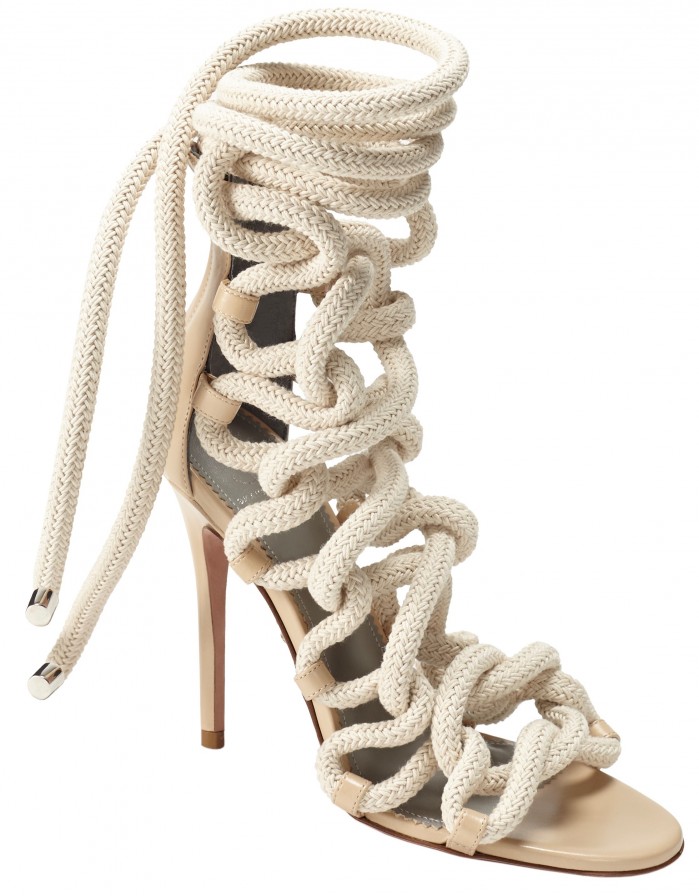 Monika Chiang Carla Rope Sandals, $695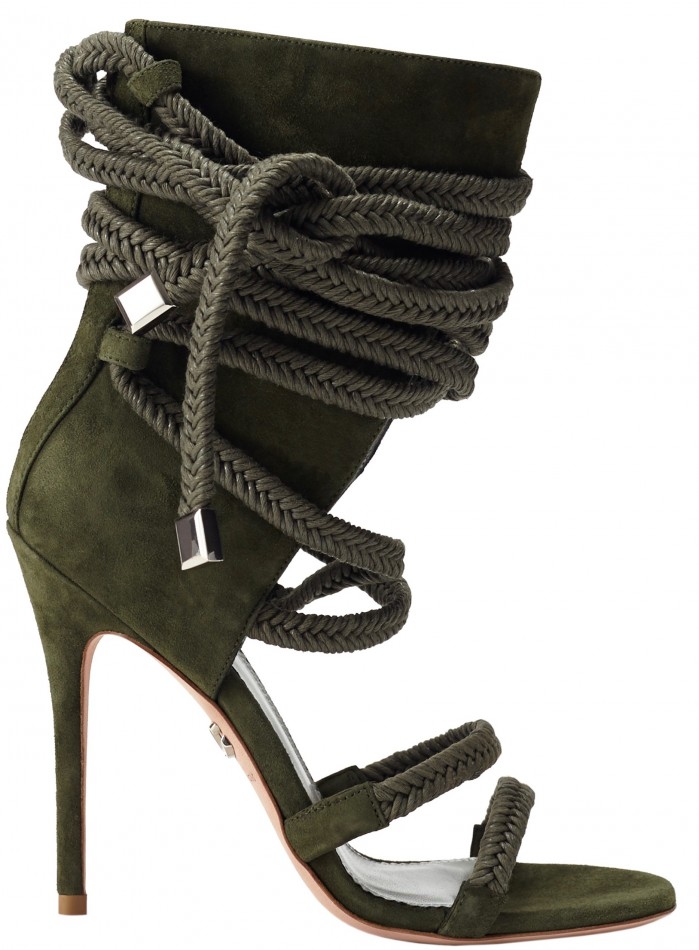 Monika Chiang Cosima Sandals, $185
Last Thursday, Hailey was seen sporting yet another set of strappy heels. She used the colorful pair with a winter white one-shoulder dress and some fine jewelry. The ensemble was a hit all thanks to the bold sandals, which were reportedly from DSQUARED2's Resort 2017 collection.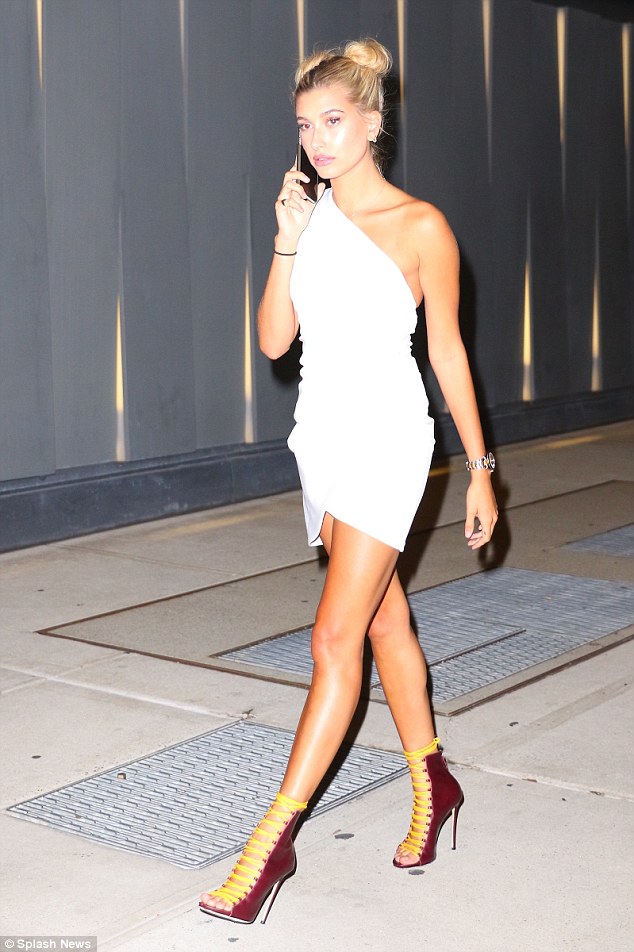 Hailey showcases her legs in yet another pair of strappy heels while out on a dinner date in New York City on August 26, 2016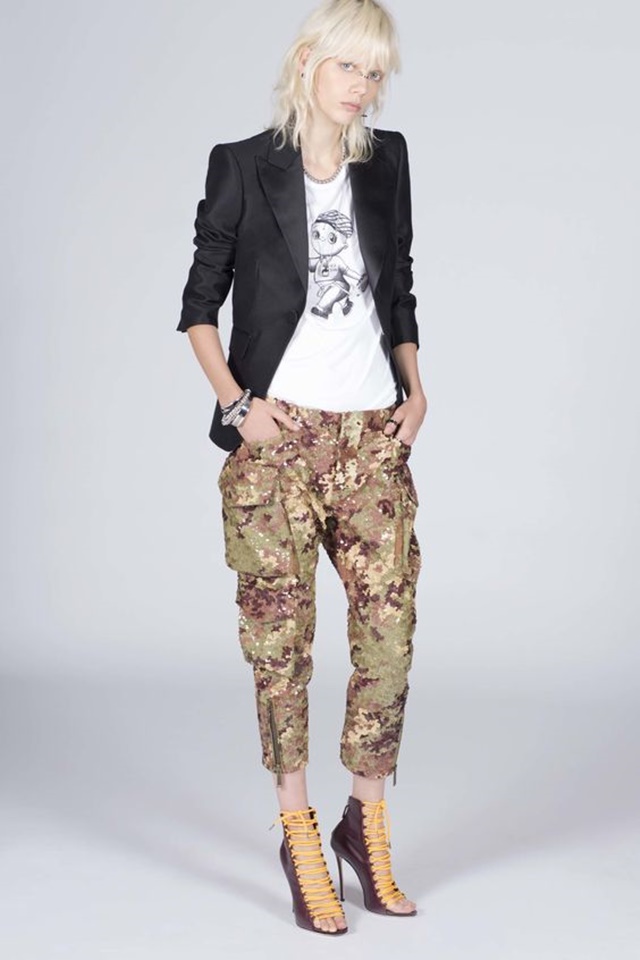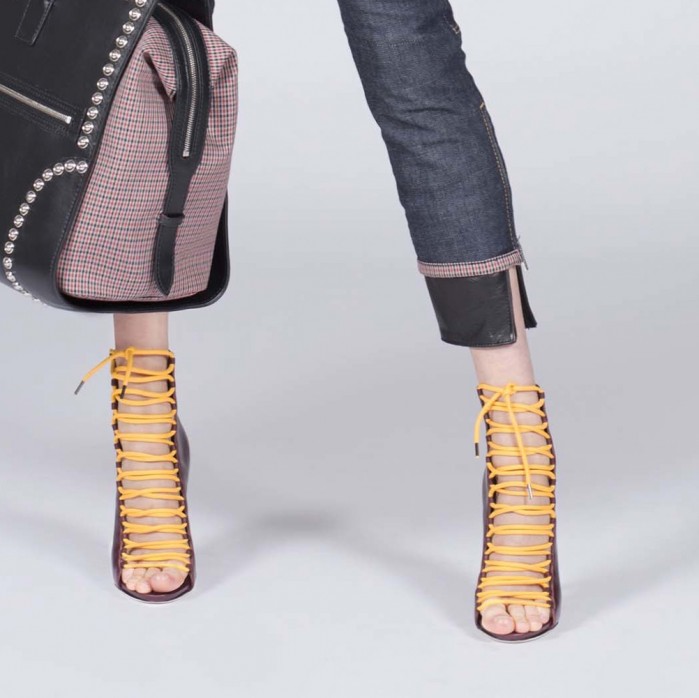 DSQUARED2 Lace-Up Sandals, Resort 2017
And as if the three sets of lace-up sandals weren't enough to keep her give her the fix, Hailey stepped up her shoe game by wearing thigh-high lace-up heels with a white strapless dress as she attended the MTV VMAs after-party held at a club in New York City on Sunday night. Naturally, the leggy beauty — who recently landed the gig as brand ambassador for UGG boots looked fabulous in the whole getup.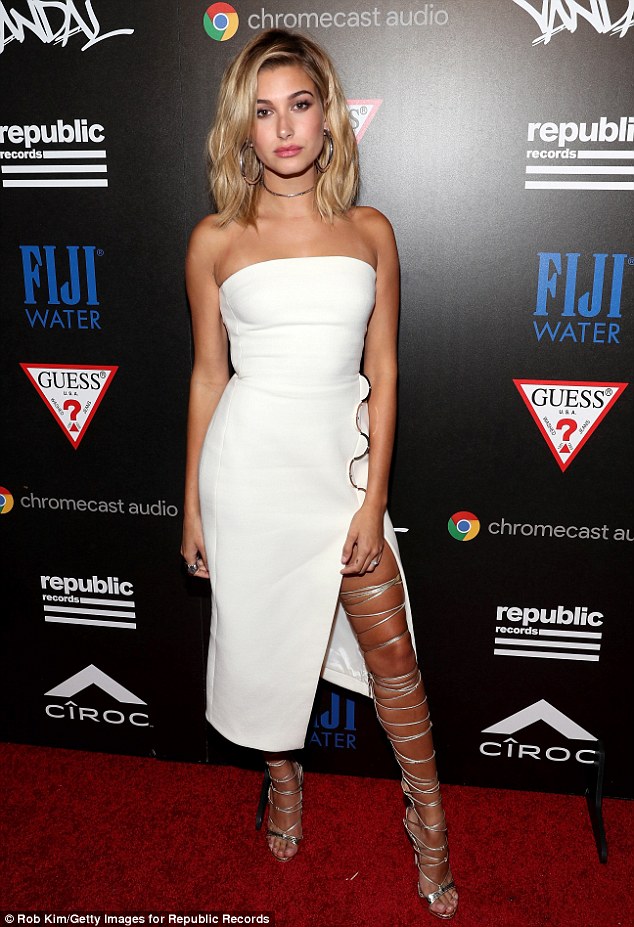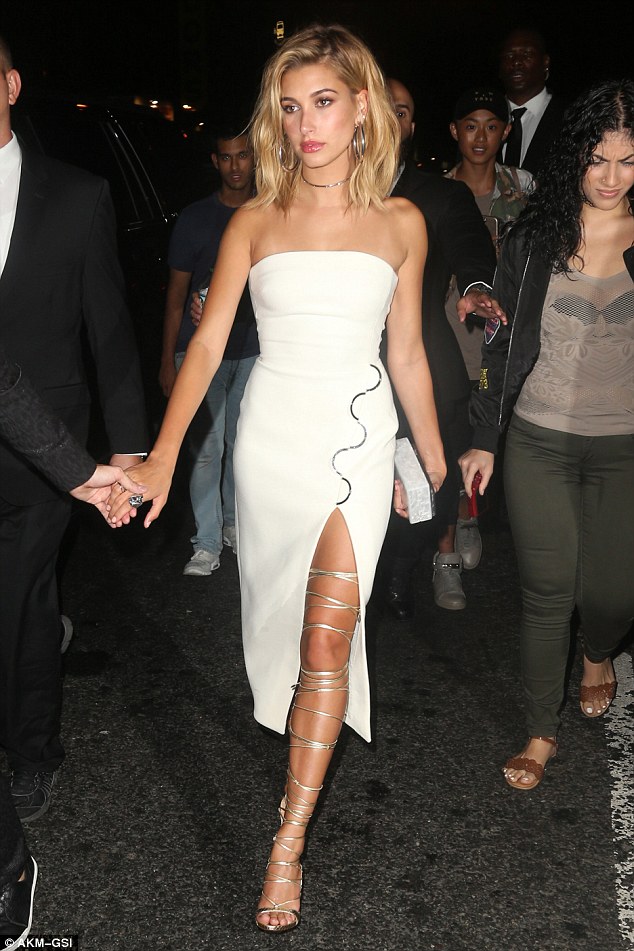 Hailey attends the VMAs after-party held in Manhattan, New York, on August 28, 2016
What are your thoughts on Hailey's penchant for lace-up sandals?
All I can say is I can understand the fascination. Lace-up heels are feminine, flirty, and they give your outfit a certain kind of flair that is unparalleled. I couldn't find any details on Hailey's gold lace-up heels from the VMA bash, but my hunch is they're also from DSQUARED2 because they look a LOT like the "RiRi" sandals, only, taller.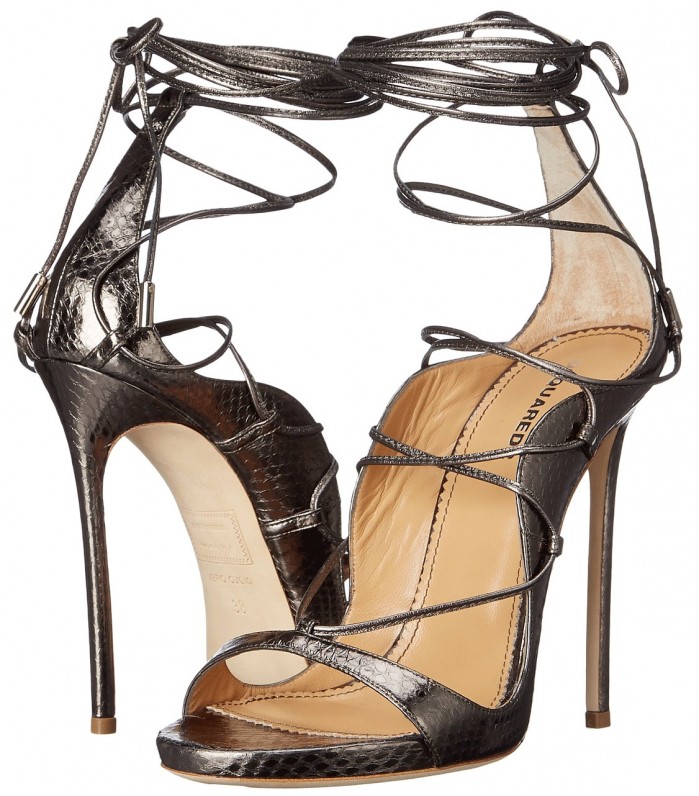 DSQUARED2 RiRi Strappy Lace-Up Sandals, $1285