Hailey Baldwin cut a distinctive figure as she stepped out in New York City on Wednesday with her eclectic double denim ensemble, and white crop top.
Matching tight jeans, intricately designed Monika Chiang high heels and yellow aviator sunglasses completed the look.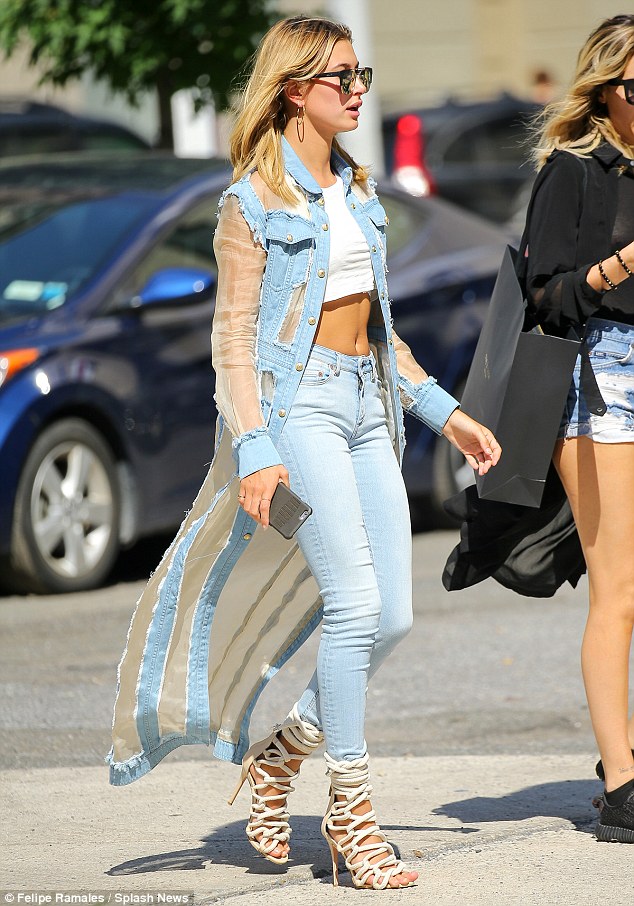 The 19-year-old model showed off her enviably taut tummy in the ensemble which she teamed with a long jacket with sheer and light denim panels.
Later, she plumped for a matching look yet again as she headed out to friend Justine Skye's birthday bash.
For the party, Hailey donned a pair of flared grey pinstriped pants and a coordinating cropped top with chain straps.
Giving it an extra dose of Nineties-flair, the star wore the cropped top over a white tank.
While the flowing trousers almost made them redundant, Hailey accessorized her look with a pair of strappy nude heels.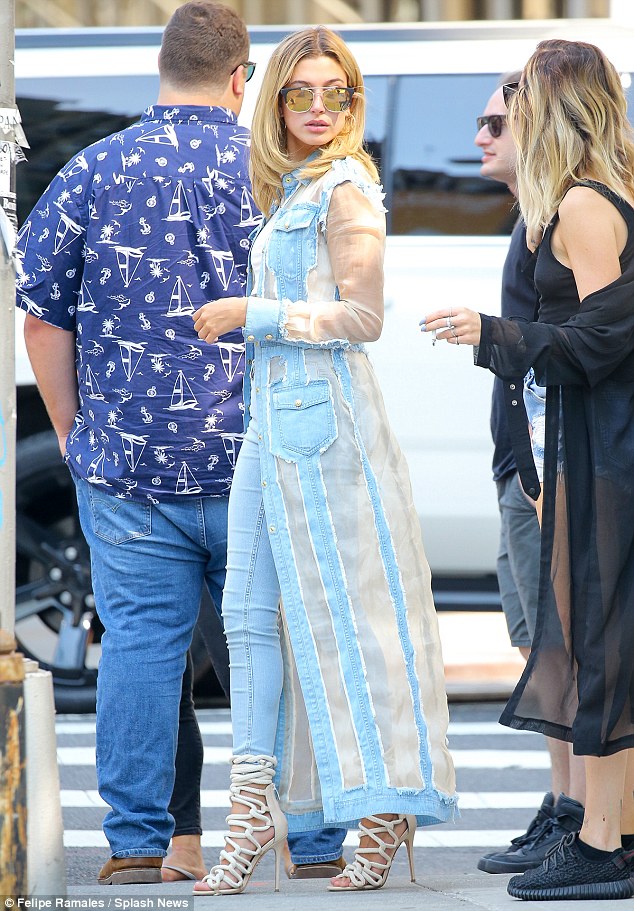 The blonde – who recently had her hair cut into a lob – also added a small chain strapped handbag to the ensemble.
Hailey's known for her quirky fashion sense, but this week she stepped back to the 90s taking influence from the likes of Britney Spears with a double denim look.
The model and Hollywood IT girl, is always on point with her style choices, and this look has us wanting a denim duster coat stat. It's Hailey's statement shoes that really have our attention though, and in our opinion make the outfit much more stand out. These chunky rope lace up sandals are from footwear designer Monika Chiang. If you fancy splurging on the exact match, then click right to shop the shoes on the brand's website. In this nude shade, and lace up design, they're bang on trend for this summer and will go with everything from chic dresses to jeans and tees.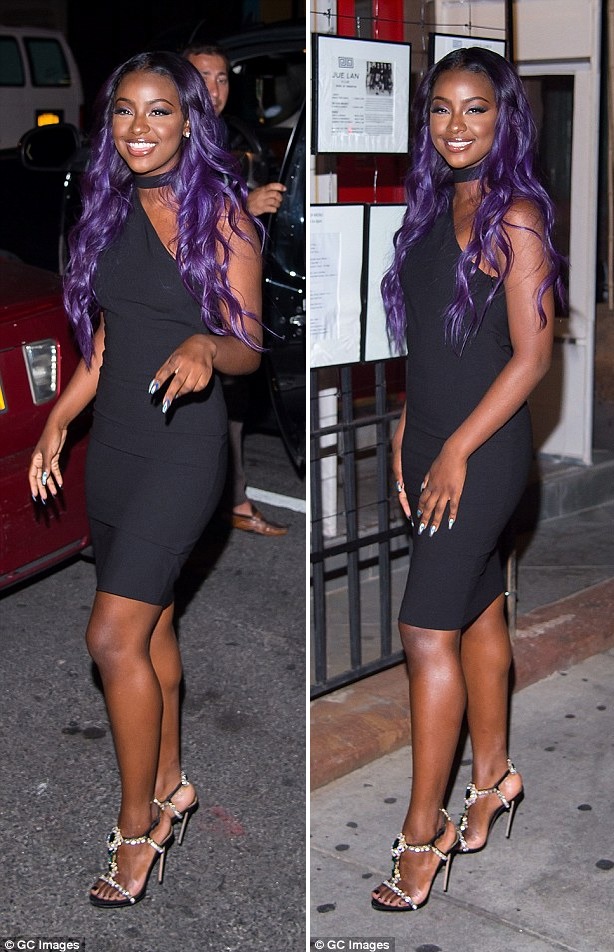 The birthday girl and Hailey appearing to have a blast in the Snapchats they shared with fans. BFFs! Justine and Hailey made a glamorous duo as they posed for pictures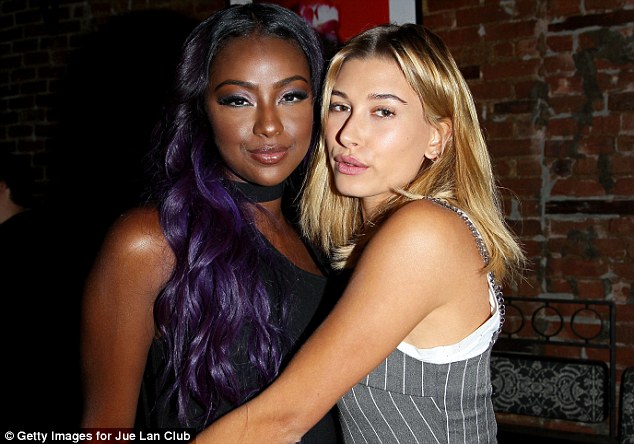 Inside the venue, Justine was presented with a giant purple unicorn cake, as the star – who has purple hair – is also known by her nickname Purple Unicorn.
Also attending the event was DJ Khaled, who joined Justine for the dinner before the group then headed to the Up & Down club to keep the party going.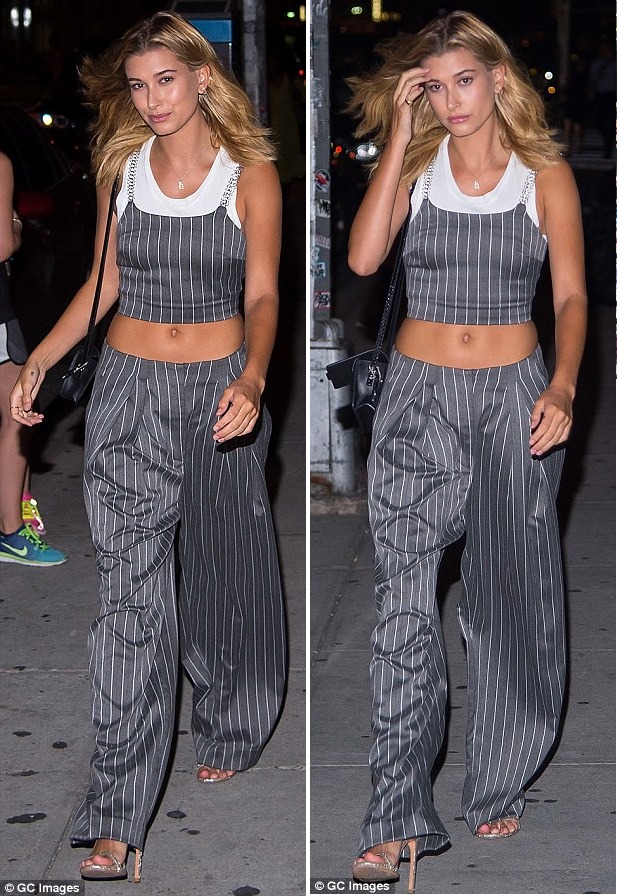 Hailey has been pretty busy of late – she recently announced she'll launch a make-up line in collaboration with Australian company, ModelCo.
Make-up model: Hailey recently stopped by Chicago's Sephora store on Michigan Ave as she had some fun with the collection wearing a bold red lip; she posted this to her Instagram on Thursday as she wore a stylish army green romper and yellow laced-up heels
Bikini babe: Sharing with  her 7.1 million Instagram followers, the beauty captioned her Instagram from earlier on Thursday: 'Summer on its way out' as she flaunted her hourglass figure in a neon yellow two-piece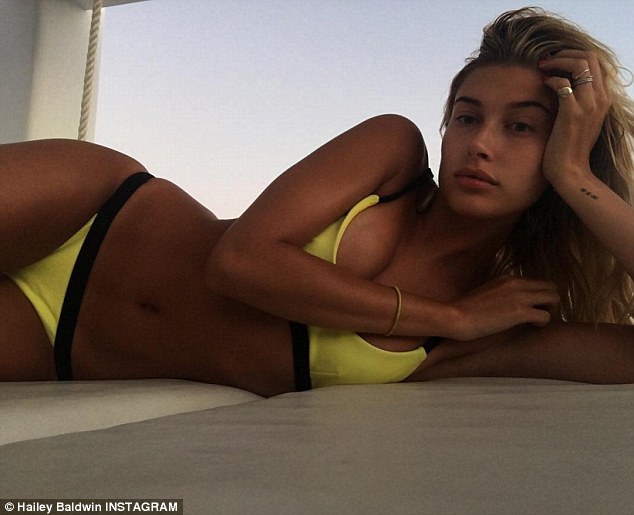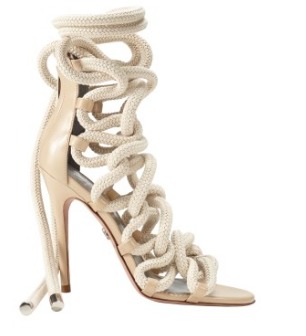 Monica Chiang – $695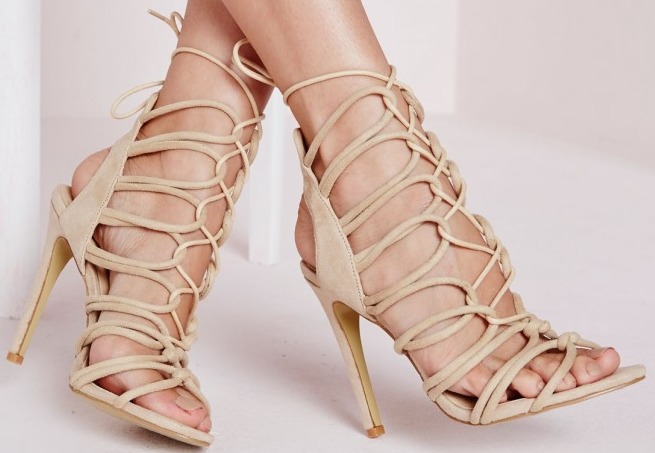 Miss Guided– $ 39.40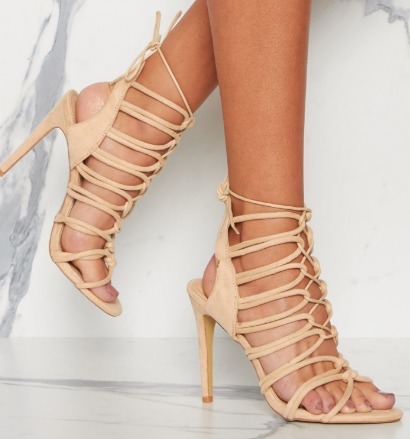 Missy Empire – $39.40