While Nina Dobrev and the rest of the celebs who attended the Veuve Clicquot event came  in dressy ensembles on Saturday, one A-lister — Gwyneth Paltrow — ditched the dress code in favor of a more comfortable getup.
For the occasion, the GOOP founder wore a simple white sleeveless shirt and a pair of printed black-and-white shorts. She then complemented the combo with dark sunnies and a set of flat lace-up gladiator sandals. In other words, it was as if it was just another day for the actress. That's not to say she didn't look good, of course. Because even in casual gladiator sandals, Gwyneth looked fabulous.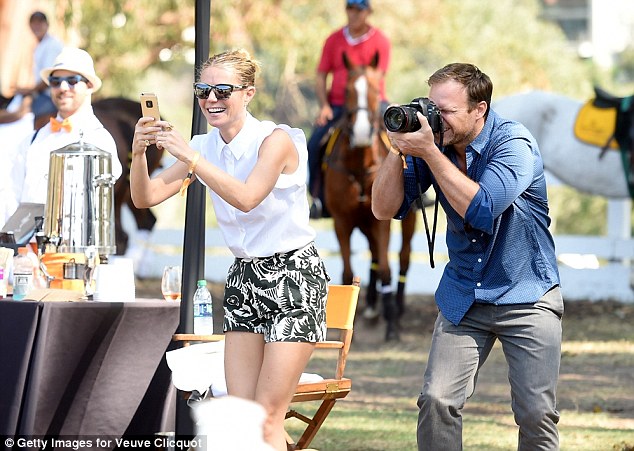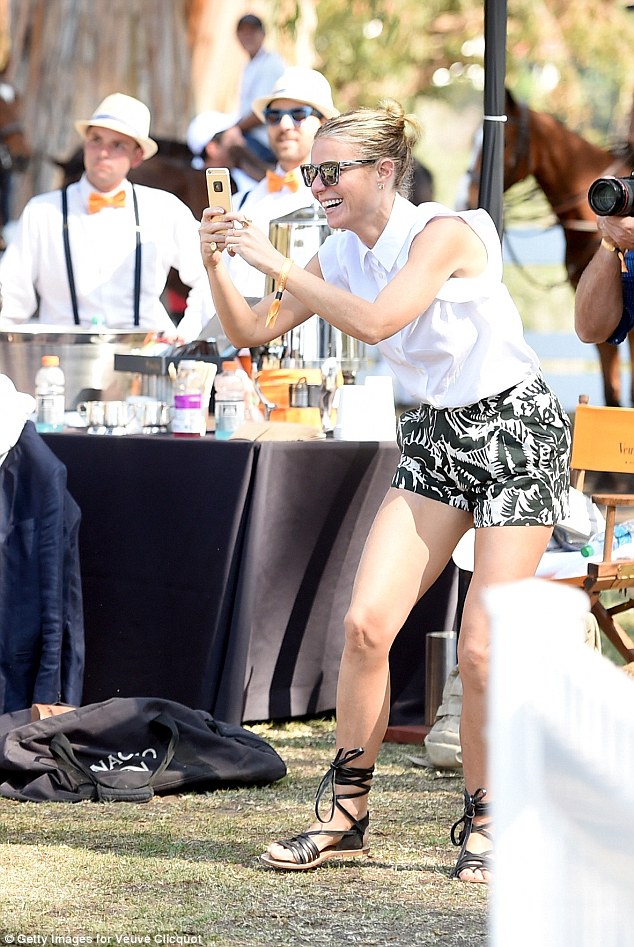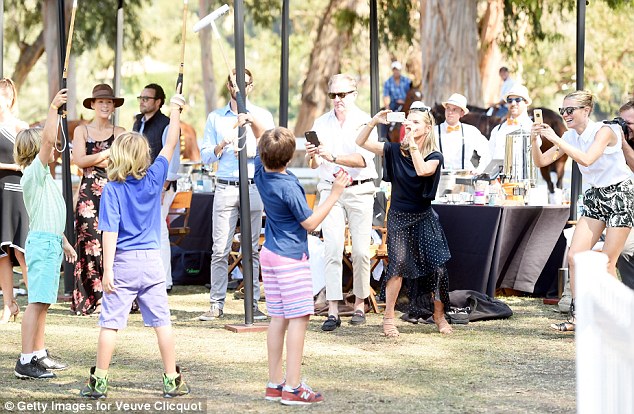 Gwyneth Paltrow attends the Veuve  Clicquot event held in Pacific Palisades on October 17, 2015
What do you think of Gwyneth's most recent Veuve Clicquot style? Should she have worn a dressier ensemble? Should she have worn dressier shoes?
Let's be real. Considering that Veuve Clicquot is an outdoor event, you could say Gwyneth was relatively appropriately dressed. Yes?
Gwyneth's white sleeveless blouse is from Stella McCartney (sold out), but the rest of her outfit have not been identified yet. I actually like her getup. It's simple but chic, casual but polished, and classic yet modern, all thanks to a well-edited outfit and on-point footwear.
Speaking of footwear, any idea where Gwyn scored her gladiator sandals?
They remind me of Ancient Greek Sandals. Since I couldn't locate her shoes online, I decided to check out the label's offering  instead. Here are similar-looking styles you might want to consider if you want to channel her look:
Ancient Greek Sandals Antigone Gladiator Sandals, $270
Ancient Greek Sandals Satira Gladiator Sandals, $260
Update: Gwyneth's sandals are from Band of Outsiders. You can grab 'em online via GOOP or 6pm. Below is a look at the pair: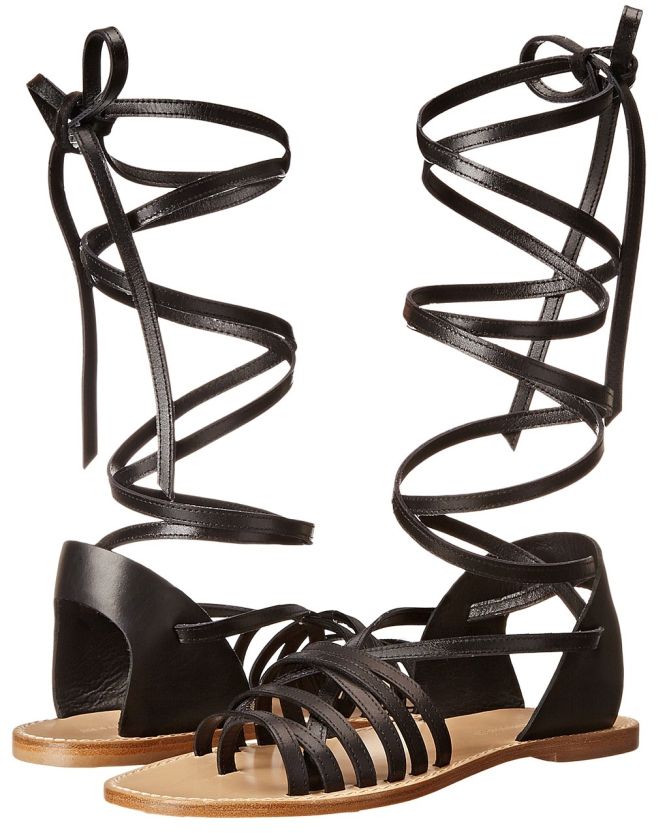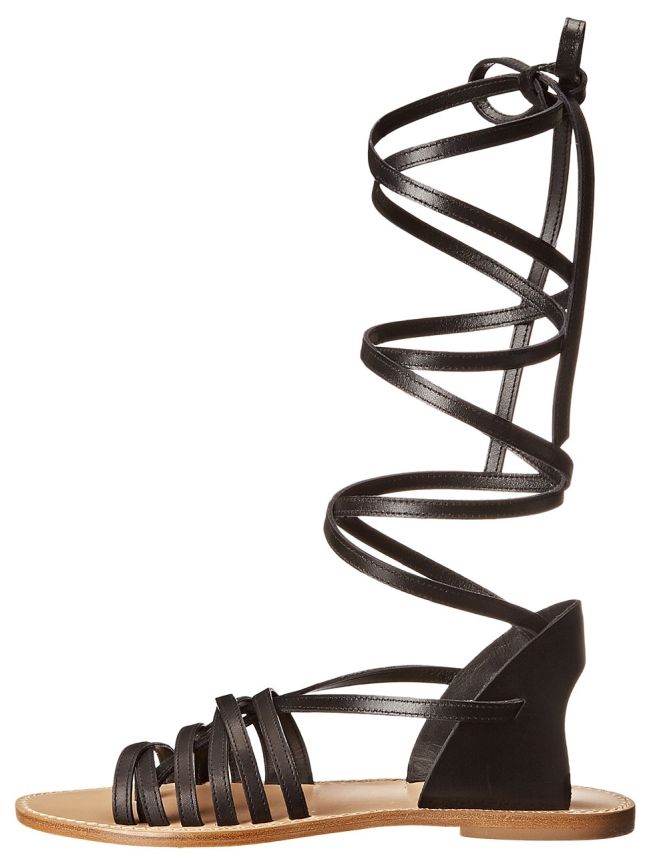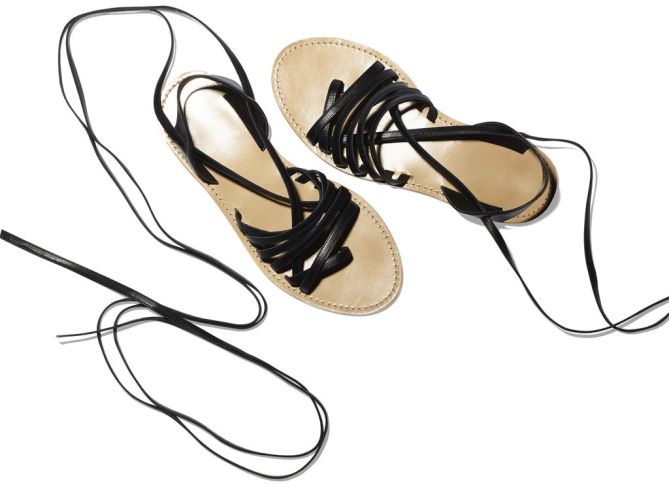 Band of Outsiders Strappy Gladiator Sandals, $272 (was $495)