You can always rely on Dita Von Teese to put on a stunning display during Fashion Week. The burlesque beauty attended the Alexis Mabille presentation on Monday in an all-black ensemble that was quite hard to ignore.
Dita arrived at the event in a flowy cowl neck tea-length frock teamed with a pompom detailed head piece, a lace clutch, and matching pompom detailed ankle-strap heels. Her beauty look was on-point as well — red lips, gorgeous lashes, and alabaster skin.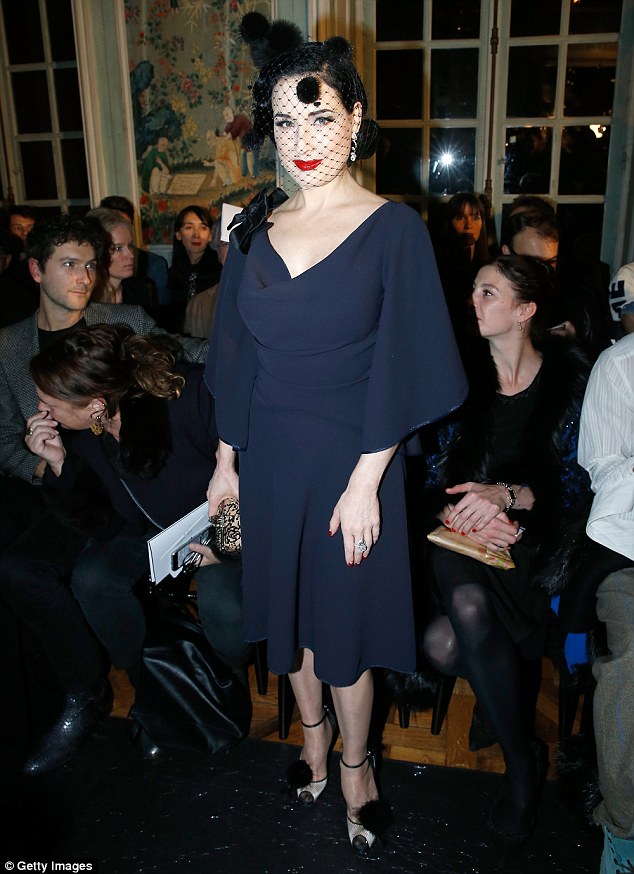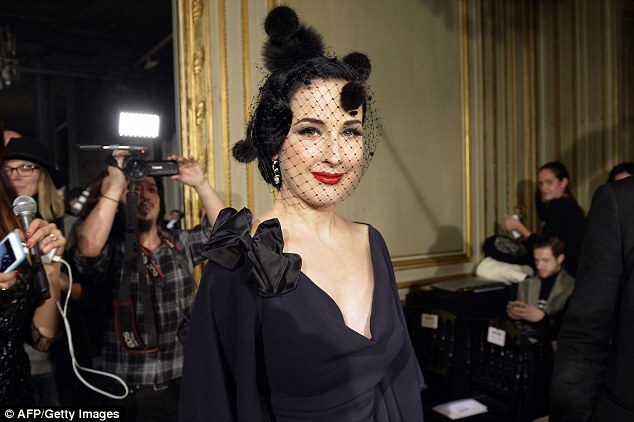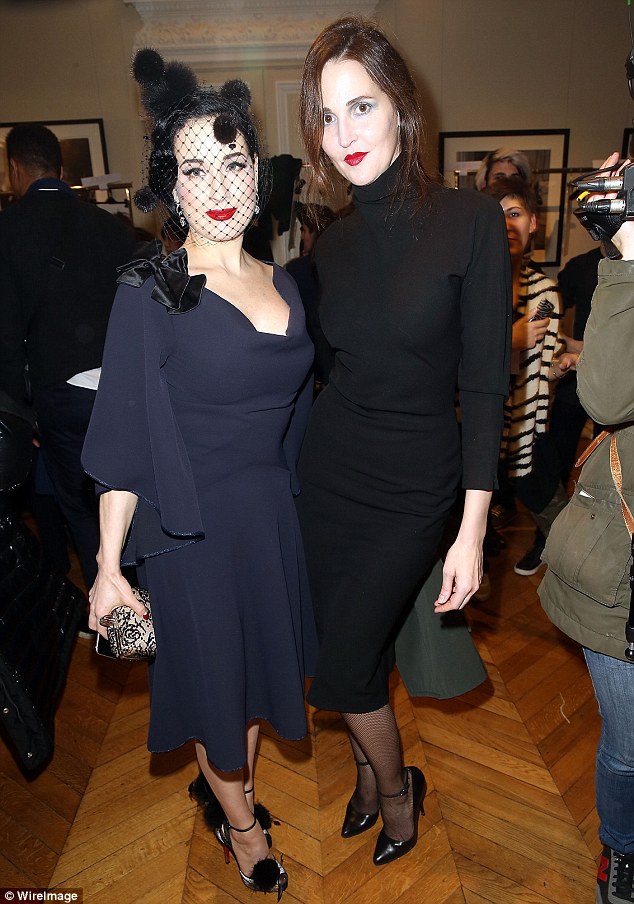 Dita Von Teese attends the Alexis Mabille presentation during Paris Fashion Week, January 25, 2015
How do you like Dita's latest attire? She looks every bit a lady. Would you agree? Plus, only she can pull off a head piece like that.
Now on to her shoes. There's no doubt that those are a pair of Christian Louboutin pumps, judging from the red soles. They look very elaborate, even more elaborate than the "Pensamoi" we spotted on Emma Stone a few days ago.
I did a quick look up and found that they're the "Pluminette", a style crafted from satin and detailed with fishnet lace overlay plus lots of other extras like pompoms and plumes.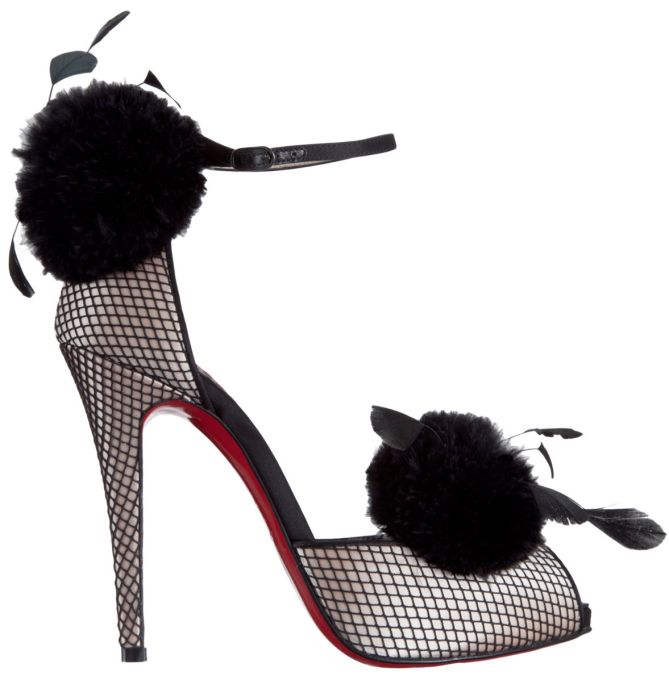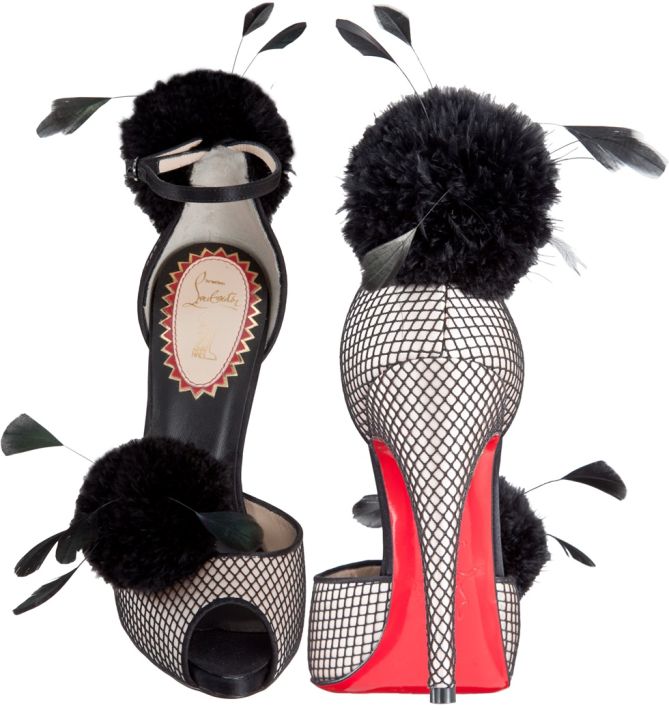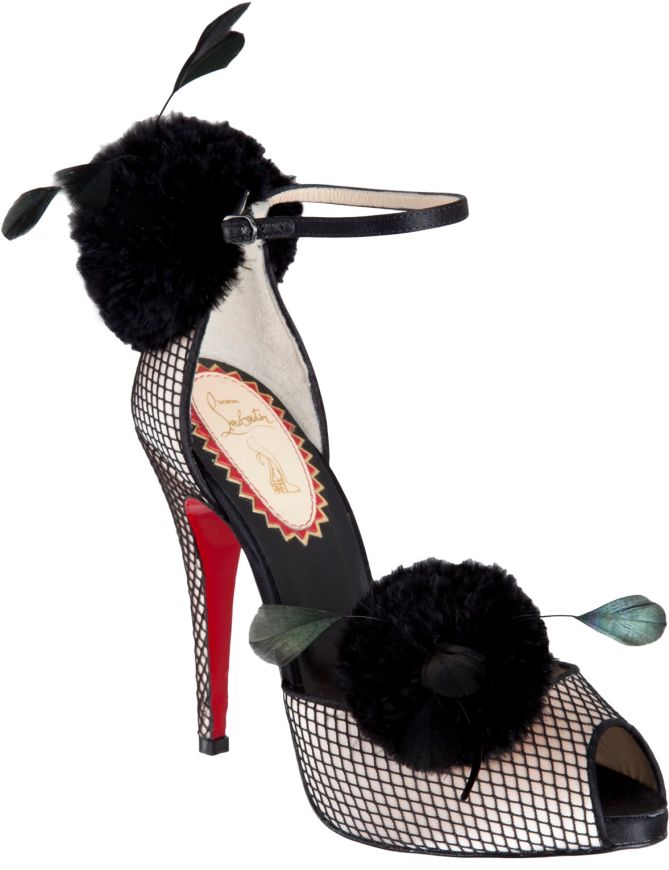 Christian Louboutin Pluminette, sold out
The Pluminette was designed as part of Louboutin's 20th anniversary collection. He was inspired by the showgirl and birds of paradise when he designed the pair so you can understand why Dita gravitated towards the style.
Do you fancy the shoes? Would you wear them?
The Pluminette is already sold out online, but you're welcome to check out the latest from Louboutin — like these elaborately fringed "Otrot" sandals: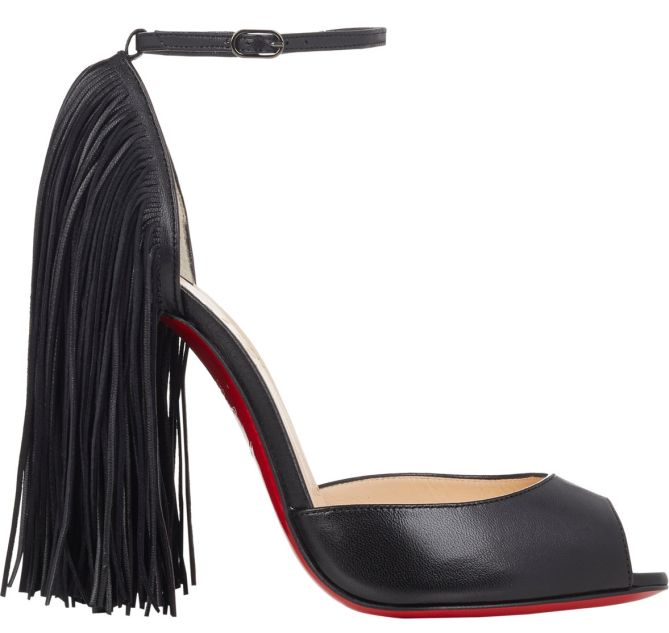 Christian Louboutin Fringed Otrot Sandals, $1295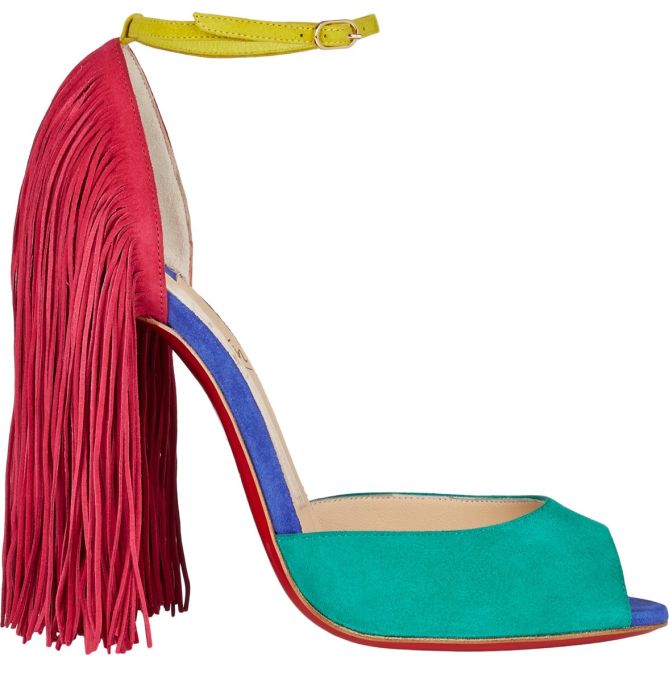 Christian Louboutin Otrot Fringe Sandals, $1295