Zoe Saldana came back to Italy in Milan with her three sons and her husband Marco Perego.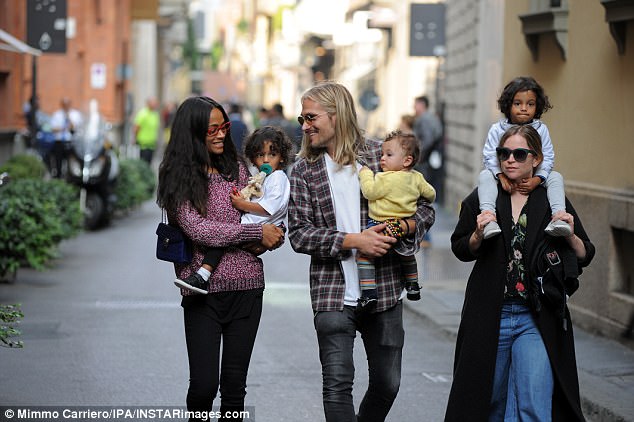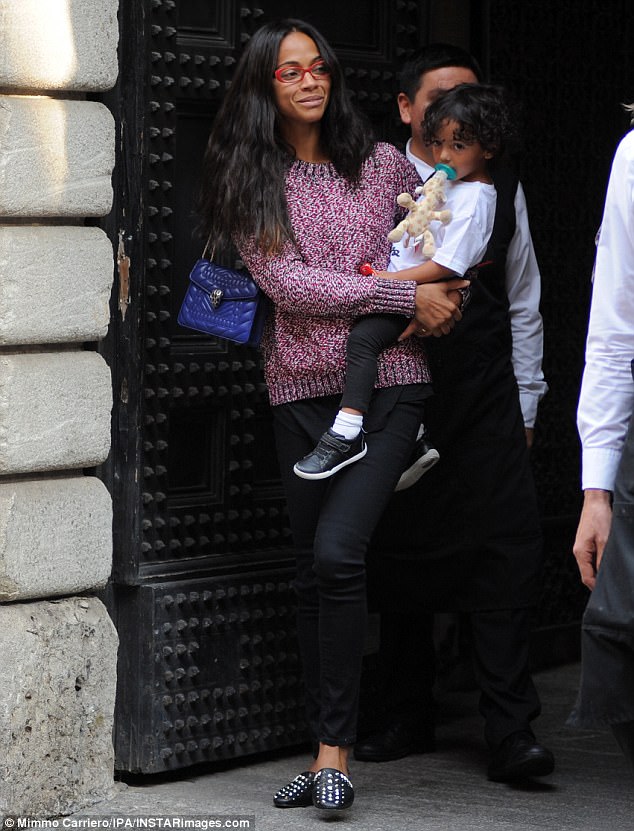 He is Italian and they are married since 2013. They were spotted all together around Milan last Monday. The actress was really beautiful as always even if she didn't have make-up. She had a beautiful and comfy outfit for this sightseeing. She is really famous for the outfit she showes off during the red carpets but she is also able to wear something more informal. This time, for her time off she wore black skinny jeans with a wolly knit jumper, perfect for the temperature of this European fall. At her feet she added a touch of glam with a pair of flat shoes, the d'Orsay shoes by Jimmy Choo.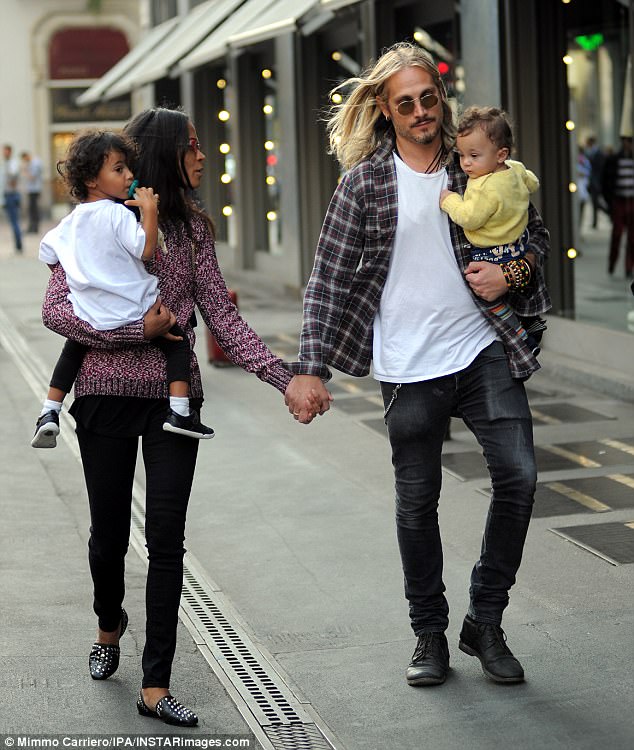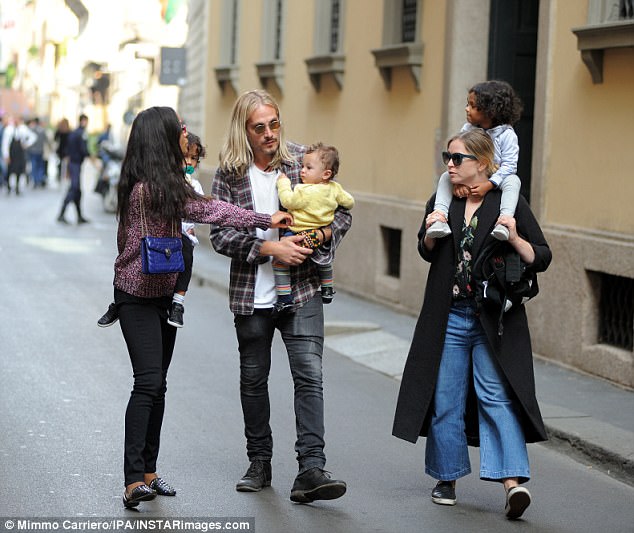 They are perfect for those who want to have something chic but comfortable at the feet. They are a must have and you can decide to grab your pair. Even if they are too expensive there are some good alternatives. With them there was also their nanny that could help them with the three sons. Her brown hair was down and she had some waves. She carried one of their sons and she also had a small blu leather bag. He husband Marco wore a red and grey plaid long-sleeved shirt matched with a simple white t-shirt. He also had a tight pair of grey skinny jeans and black combat boots at his fit. He carried the youngest of his sons, Zen. He has beautiful straight and short blonde hair. He also wore sunglasses.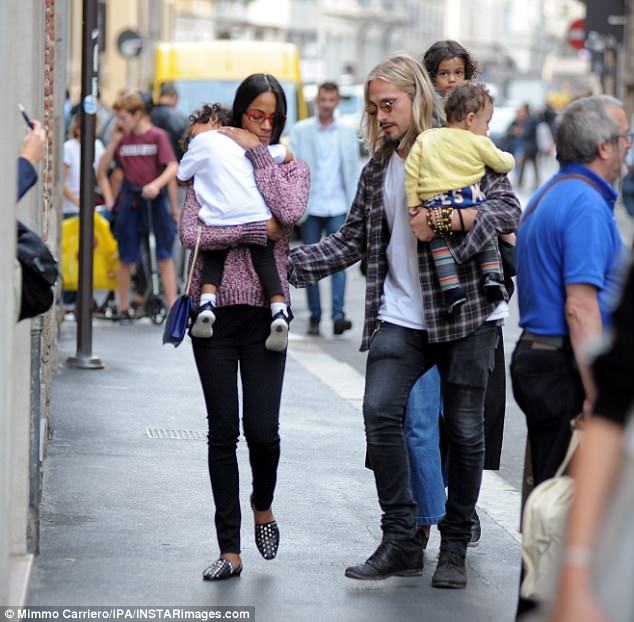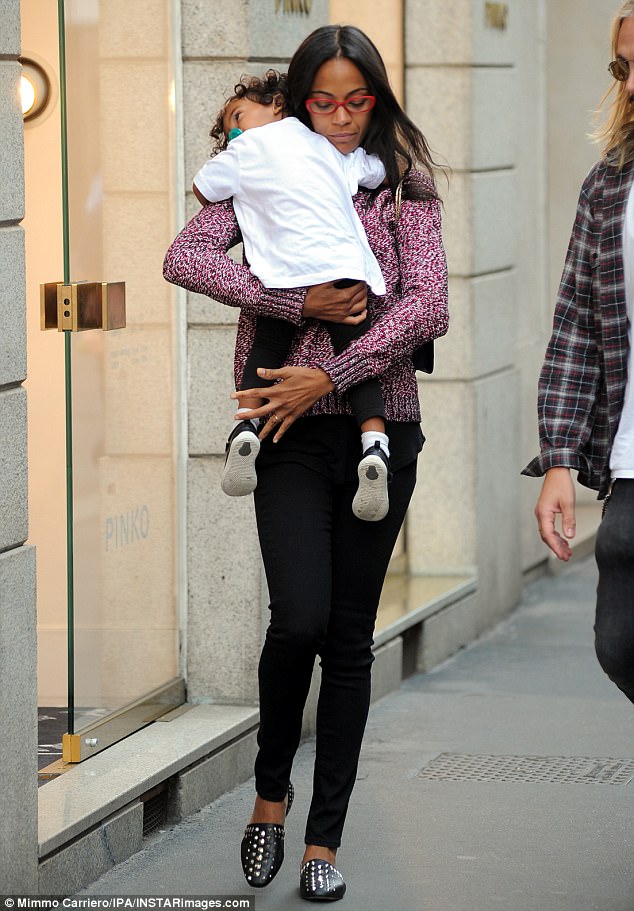 Zoe took part in the One Voice:Somos Live! A concert for Disaster Relief on Saturday with Jennifer Lopez, Ruby Rose and other celebrities. The event took place in Miami and Los Angeles with a telethon and concert to collect funds for disaster relief in hurricane ravaged Puerto rico, Mexico and other parts of the world. The program collected monetary donations via phone calls and messages.
Let's copy Zoe's look.