With summer coming up in a few months, it's no surprise that we're seeing a lot of casual sandals in the stores. And with slides making a comeback, it's no surprise either to find celebrities showcasing their take on the latest trend.
We already saw the odd-looking fur-trimmed flat Gucci mules on Irina Shayk, now here's an even more interesting pair to check out. These slides were seen on Zoe Kravitz while she was out and about in West Hollywood last week. She wore them with a tie-dyed halter top and a black trouser-suit. It was an unexpected combination, to be honest. For some reason, though, Zoe didn't look too bad.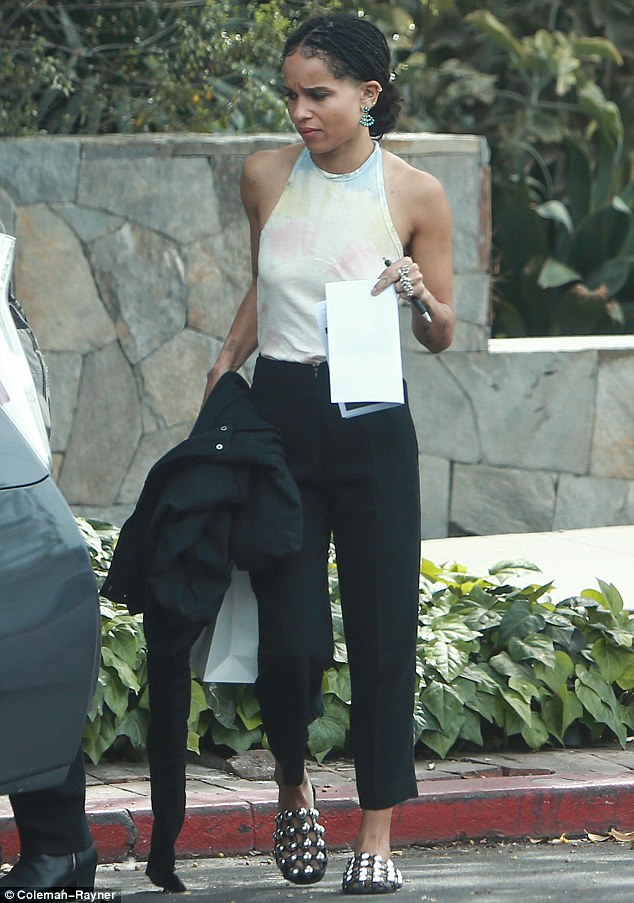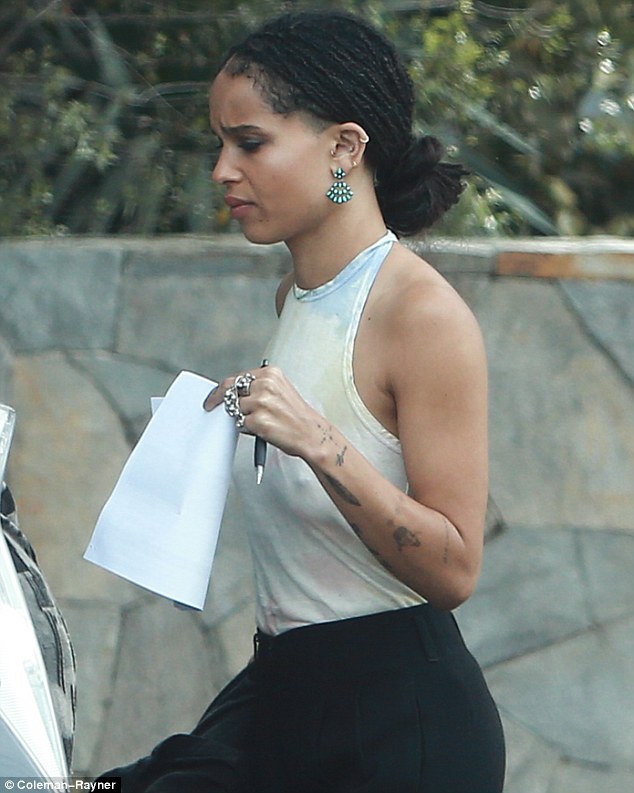 Zoe Kravitz runs errands in West Hollywood while decked in a pair of studded slides on April 6, 2016
What are you thoughts on Zoe's footwear choice? Love 'em or hate 'em? If you had her shoes, will you wear them?
You have to hand it to the woman. She's got unconventional taste when it comes to fashion, and yet, she always manages to pull off whatever she puts out.
No details have been released on Zoe's cropped trouser-suit yet, but what I can tell you is that her slides are from Alexander Wang. In fact, you can score the pair online right now if you want them.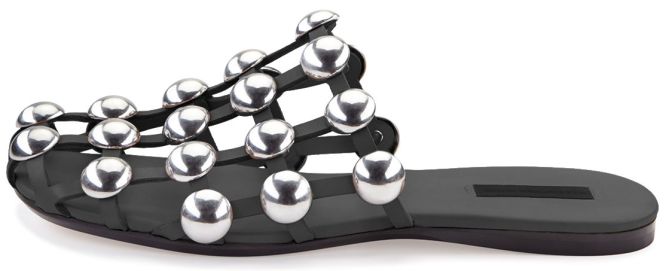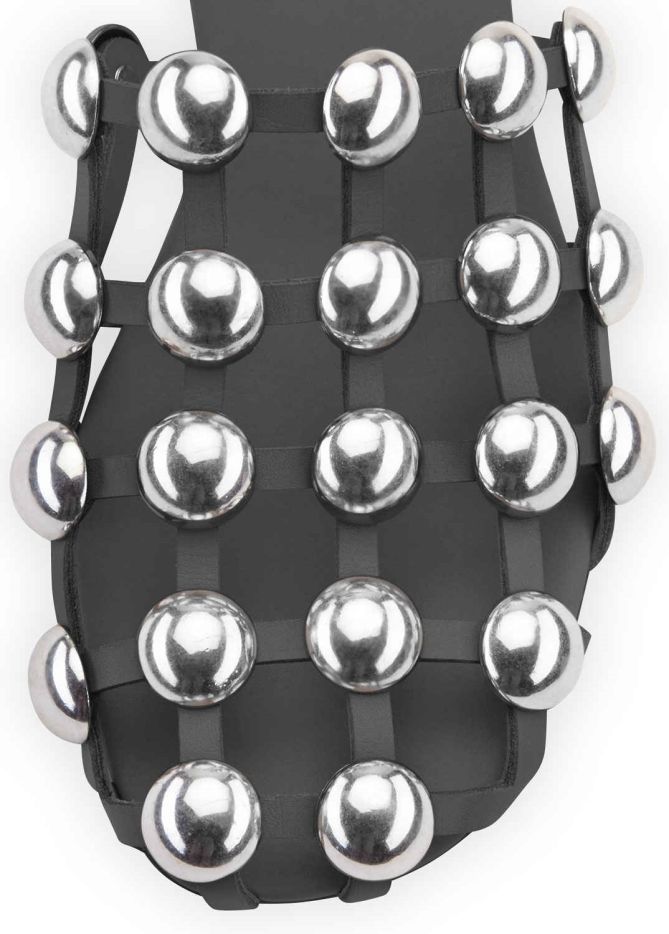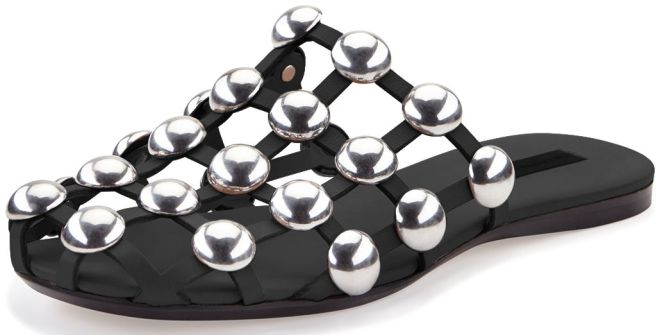 Alexander Wang Amelia Slides, $595
The "Amelia" feature web-cage vamps, a slip-on silhouette, closed rounded toes, and large studs decorating the front. They actually remind me of shoes from Crocs, but a more dressed-up version with studs on them. The Amelia are available in black and nude. You may also grab the heeled version, dubbed as "Bree".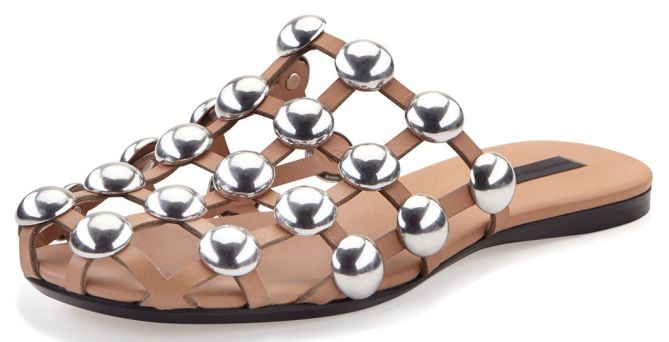 Alexander Wang Amelia Slides in Nude, $595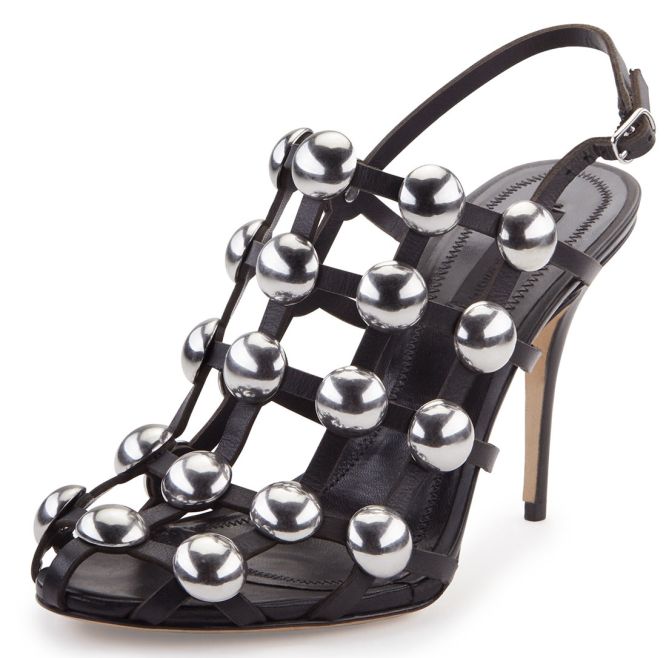 Alexander Wang Bree Mules, $650