When it comes to fashion, Zendaya loves to take risks. And every single time she does, she pulls it off with flair. At the We Day event held in Toronto on Wednesday, it was no different for the young actress as she made a statement with her outfit. For the occasion, the cutie wore a ripped sweater dress over a white collared button-down shirt. She then capped off the combo with hard-to-ignore open-toe thigh-high boots detailed with red laces. It was a very unusual ensemble, but with Zendaya's fierce attitude, let's just say she nailed the look with flying colors.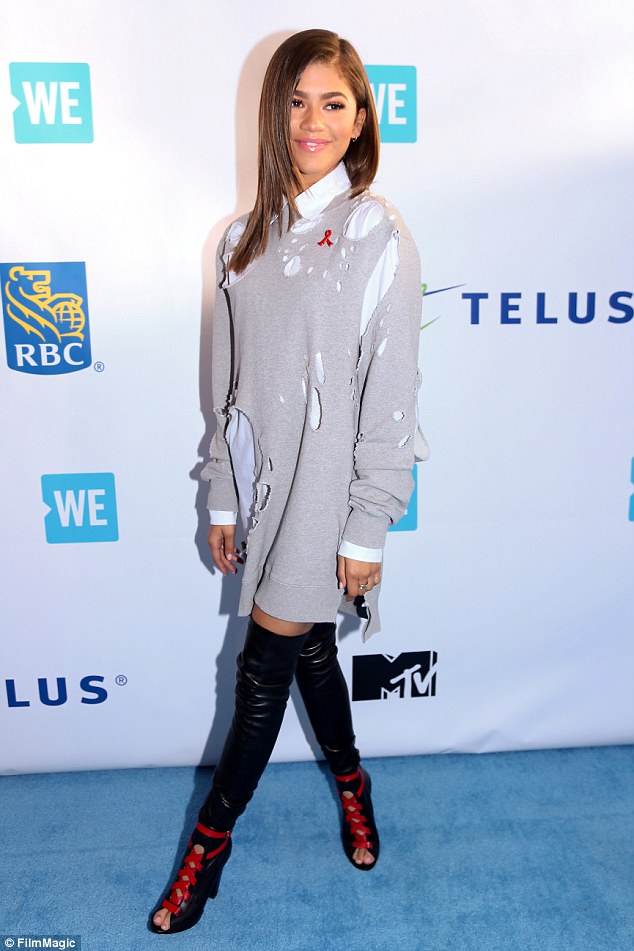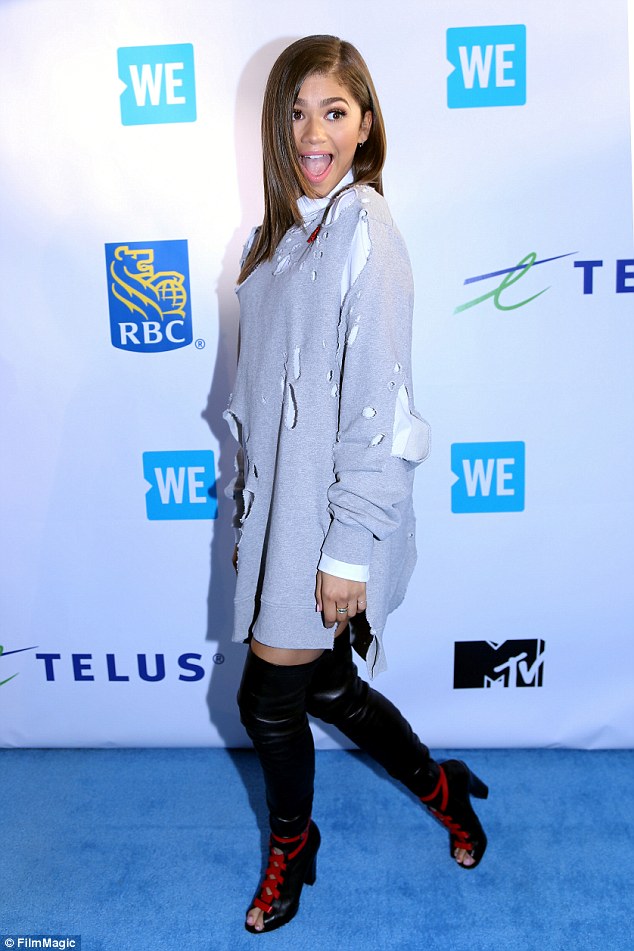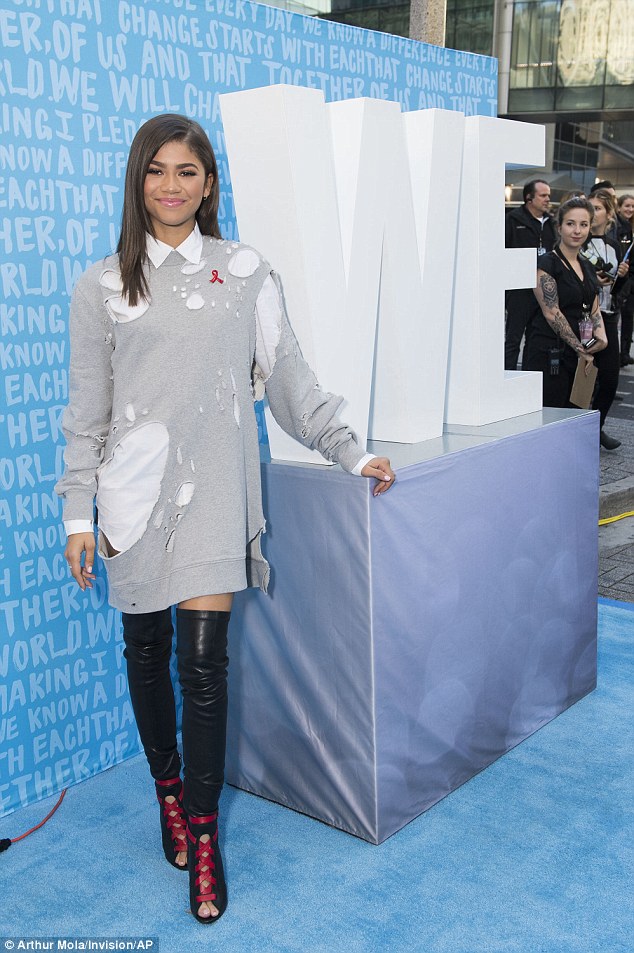 Zendaya attends the We Day event held in Toronto, Canada, on October 19, 2016
What do you think of Zendaya's sweater, ladies? Do you approve of the "holey" piece making a display at such an event, or do you think it's the kind of garment that's better left at home?
I'm no fan of the sweater dress, but I do like how she gave it a polished spin by way of a collared white shirt. Plus, let's not deny the fact that Zendaya simply slayed the whole getup. Yes?
The boots did it, I think. They're sexy, quirky, edgy, fierce, and strangely fun. I couldn't find any details on Zendaya's whole outfit (boots included), but I'm willing to bet the shoes are from her upcoming footwear line, Daya by Zendaya.
If you wish to recreate Zendaya's style, grab your boyfriend's sweater, get wild with the scissors, and then wear it with a white button-down shirt. Top it off with these thigh-high open-toe boots from NastyGal. If you want to kick things up a notch further, replace the black laces with red ones. Taddah! You're all set!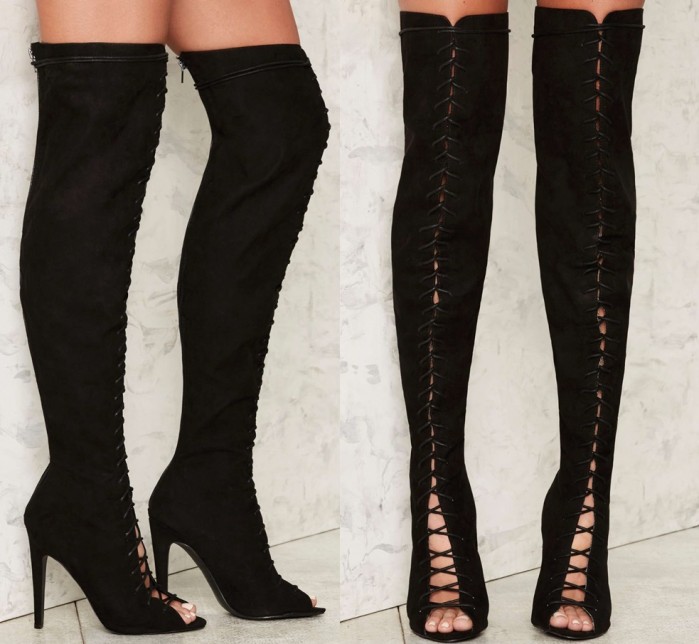 NastyGal Hex Lace Up Boots, $118