Can you wear red, orange, and turquoise all at once?
I don't think I can. But Zendaya sure didn't mind sporting such a cocktail of colors when she appeared on The Ellen DeGeneres Show early this week. For the occasion, the young star wore a figure-hugging lace frock detailed with a red bodice and an orange skirt. Not content with the bright hues she was already wearing, Zendaya then complemented the getup with bright turquoise pumps. Clearly, it was an outfit meant to grab attention. As to whether Zendaya pulled it off, well, you be the judge…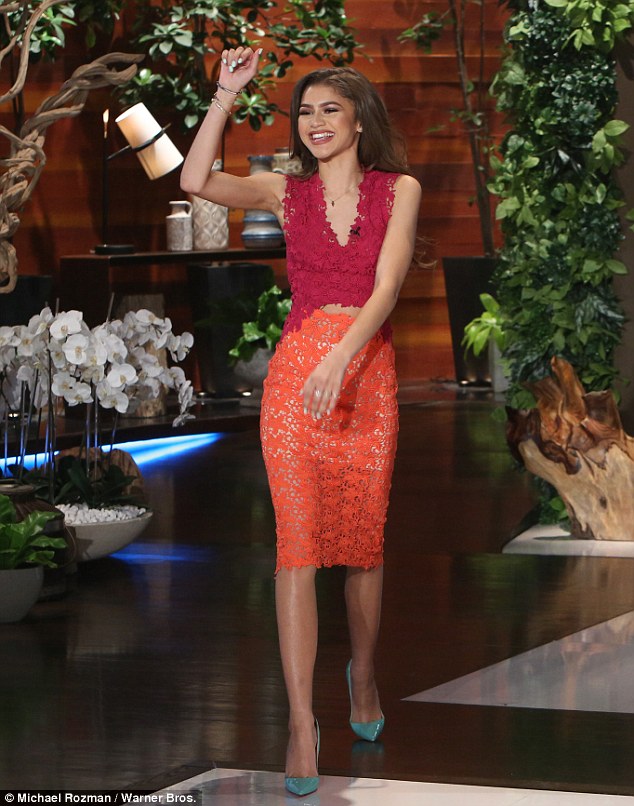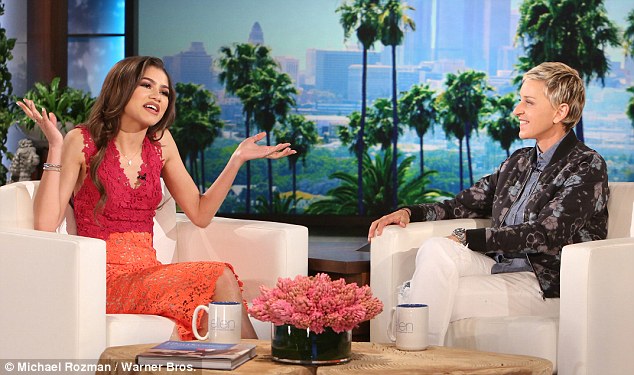 Zendaya Coleman appears on The Ellen DeGeneres Show in a cocktail of colors on March 22, 2016
Well, ladies, what do you think of Zendaya's very colorful attire? Did she nail it or fail it? Did she pull off wearing multiple bright hues?
I say she owned the outfit like a pro. Would you agree? She looks fabulous in the whole getup. Seriously, only Zendaya can pull off such a pairing.
Her red and orange lace dress is from Monique Lhuillier. It isn't available online, but I thought I might include this lovely sheath from the designer for the gals loving the romantic feel you get from lace fabrics: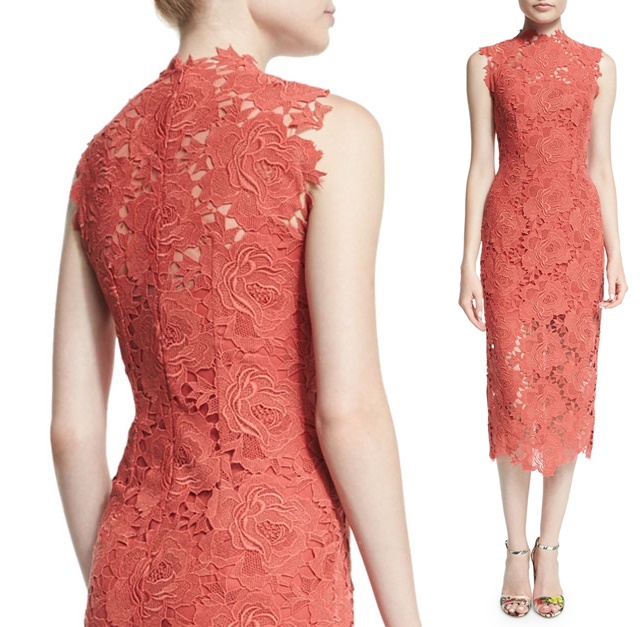 Monique Lhuillier Sleeveless Lace Sheath Dress, $2695
Zendaya's pumps are the "So Kate" from Christian Louboutin in "pacific". The style is famous for its super tall 5-inch stiletto heels and lowered pointy vamps that elongate the legs. If you're loving the summery color, you can grab the pumps over at Barneys. They retail at $675: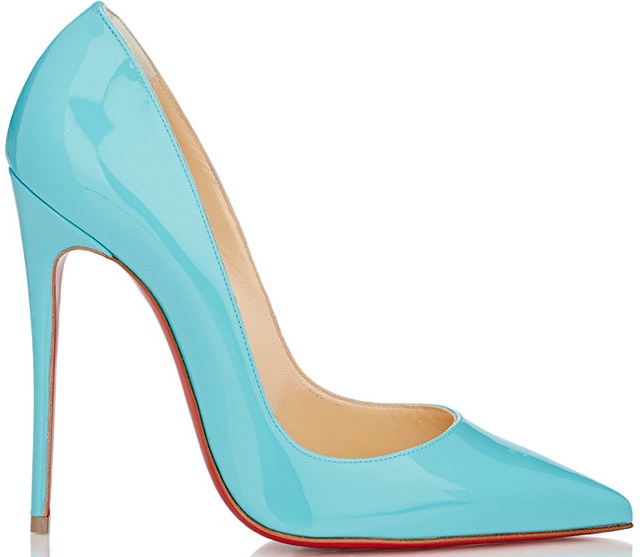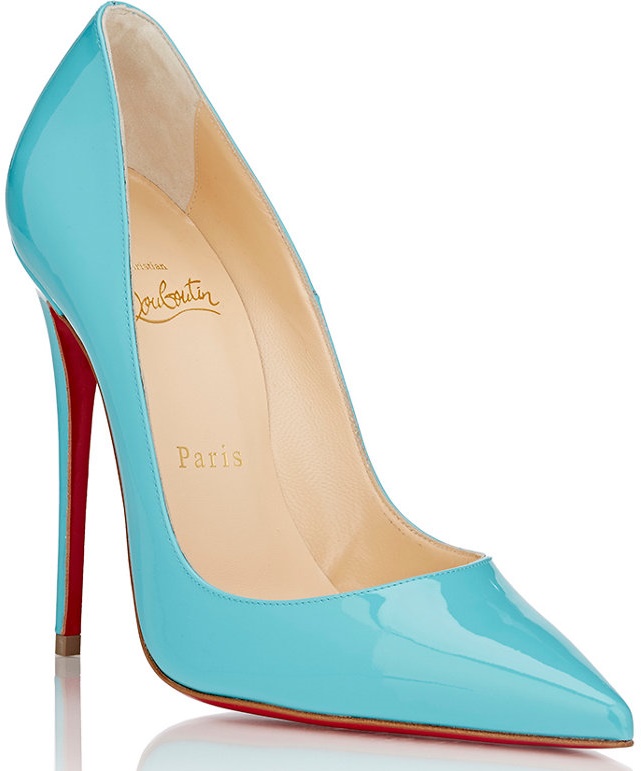 Christian Louboutin So Kate Pumps in Pacific, $675
If you wish to steal Zendaya's style for less, recreate it with a sleeveless red top, an orange pencil skirt, and a pair of turquoise blue heels. Try these affordable pieces I found at Nordstrom: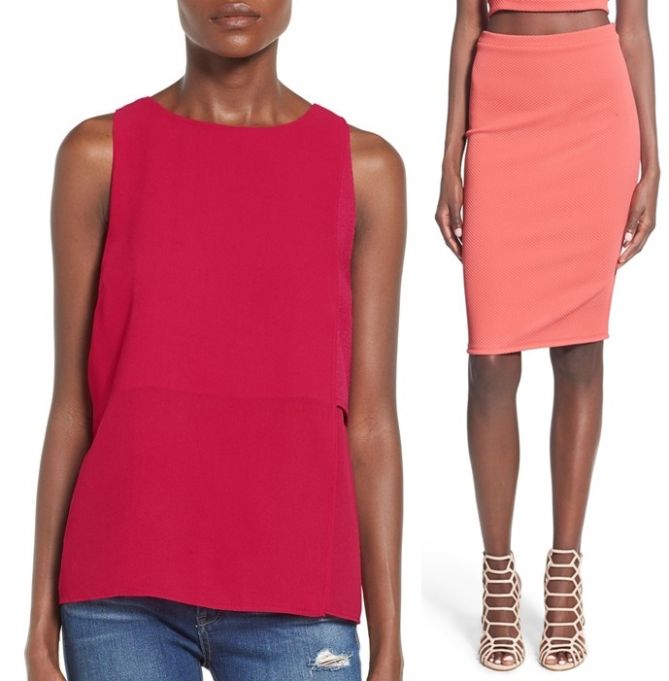 Storee Overlay Sleeveless Crepe Top, $54 / 4SI3NNA Textured Tube Skirt, $48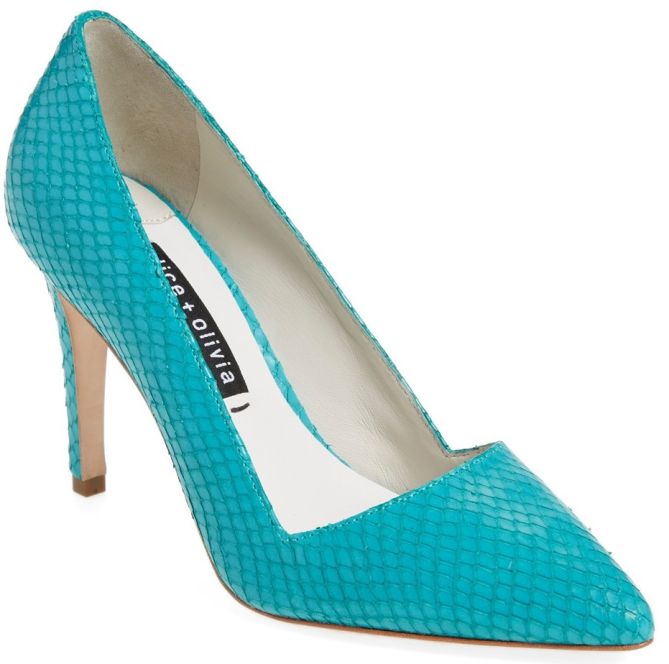 Alice + Olivia Dina Pointy Pumps in Turquoise, $295