Did Zendaya Coleman really copy the get-up of Kim Kardashian when she stepped out in New York City last Thursday wearing almost the same outfit as Kim's just the day before?
The 17-year-old Disney star wore denim overalls with suspenders and a matching long-sleeved shirt which she stylishly dressed up with minty green pumps.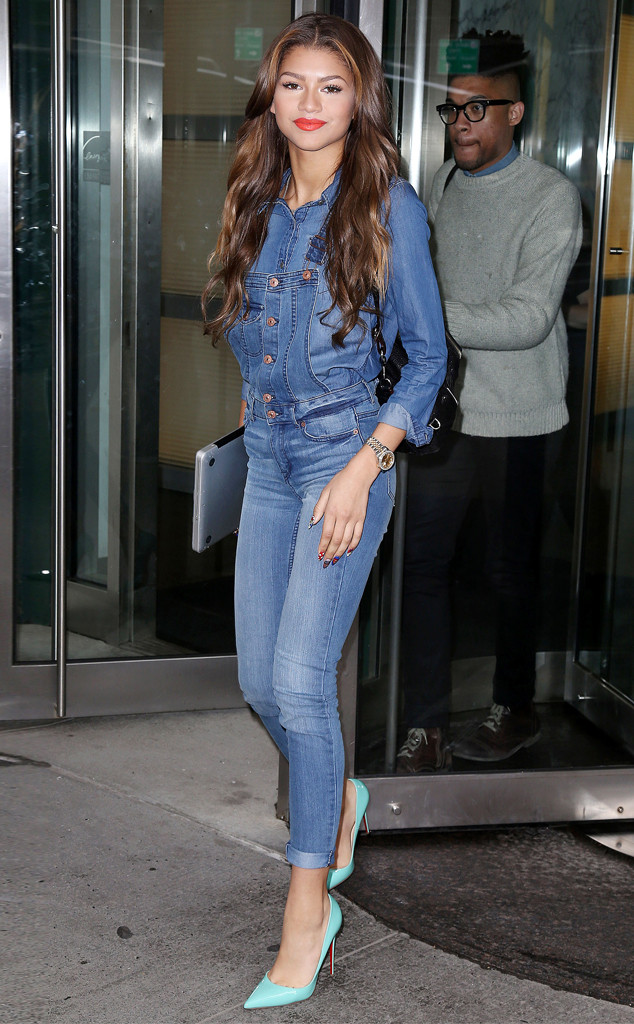 Yes, she looked really awesome and simply adorable in this garb but sources say she just copied the all-denim look of Kim Kardashian when the reality TV star went to Paris to see the Balmain fashion house show room. The only difference, as they say, was the color of the pumps since Kim wore a pastel pink one.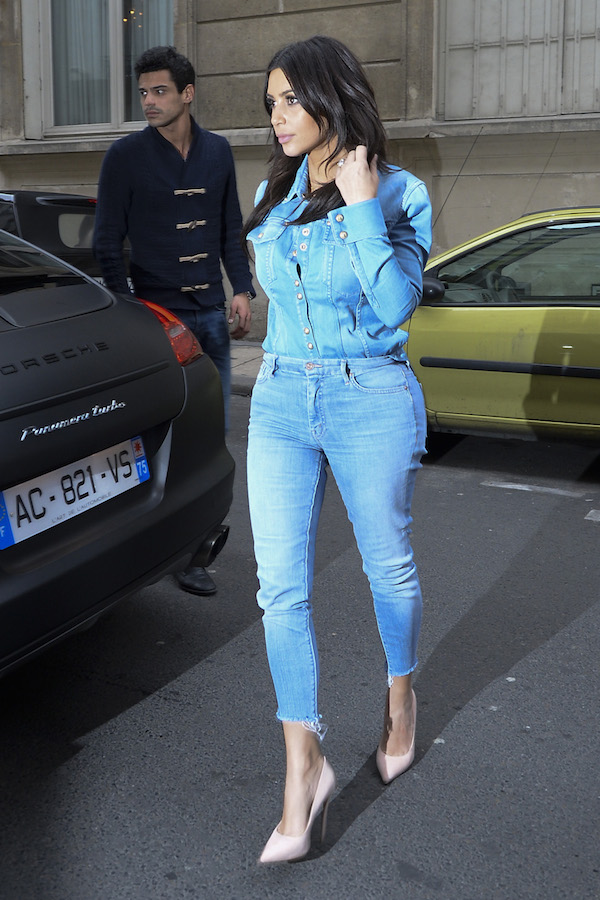 So who do you think pulled the all-denim look better?
I'd say it's Zendaya! Oh well, her red lippie was one of the factors and her cutesy pair of mint green pumps, too! I just love how she made this somehow rugged outfit looked extra posh by using eye-candy pumps.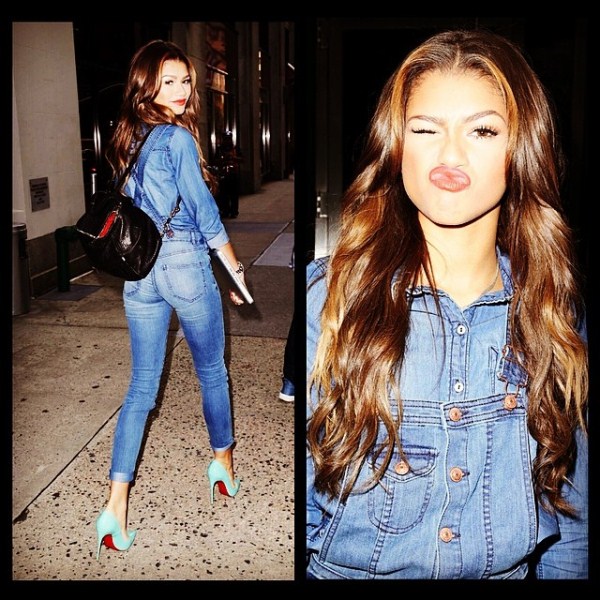 If you're digging Zenaya's cute-sy pumps, you might also like this Pinkish-Medium Green Pat Ivanka Trump pumps being sold online at Heels.com for only $124.99