She's known for her outrageous ensembles and rebellious ways. But Miley Cyrus opened up about why she quit smoking marijuana during her appearance on The Tonight Show with Jimmy Fallon on Wednesday. The hitmaker, 24, said her decision to refrain came after she suffered terrifying nightmares, and is helping her focus on releasing her sixth studio album.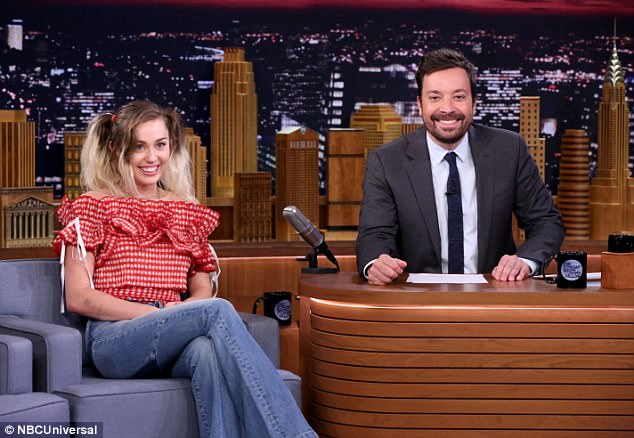 'This record at this moment is the most important album that I've ever made,' the Tennessee native said. 'So I wanted to make sure that I was super-clear in the way I'm talking.'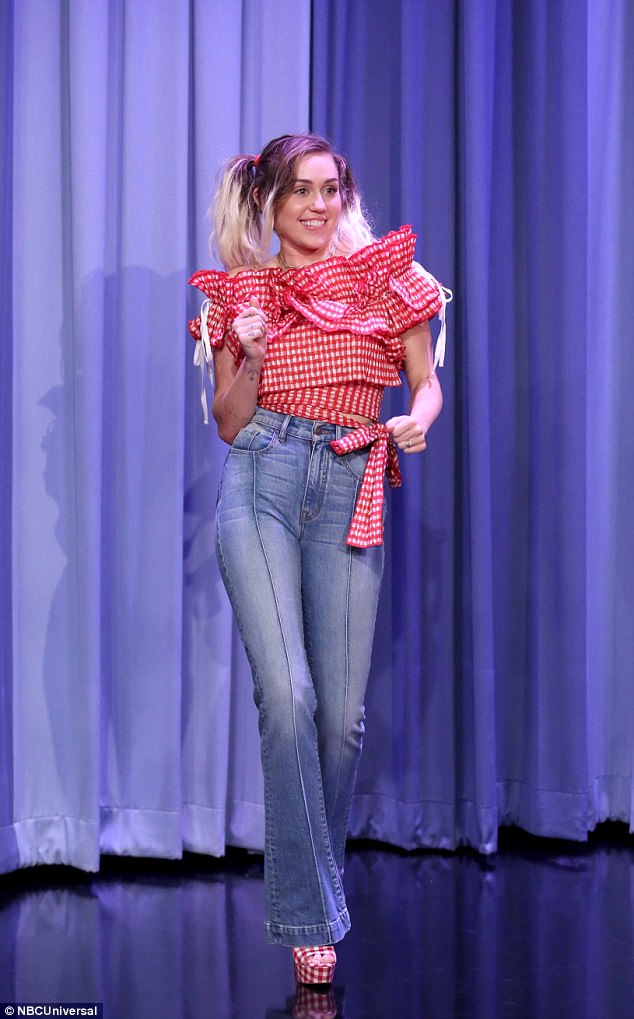 The former Hannah Montana star, who's already released two singles – Malibu and Inspired – from the forthcoming album, said she's 'the most passionate' she's ever been over the record.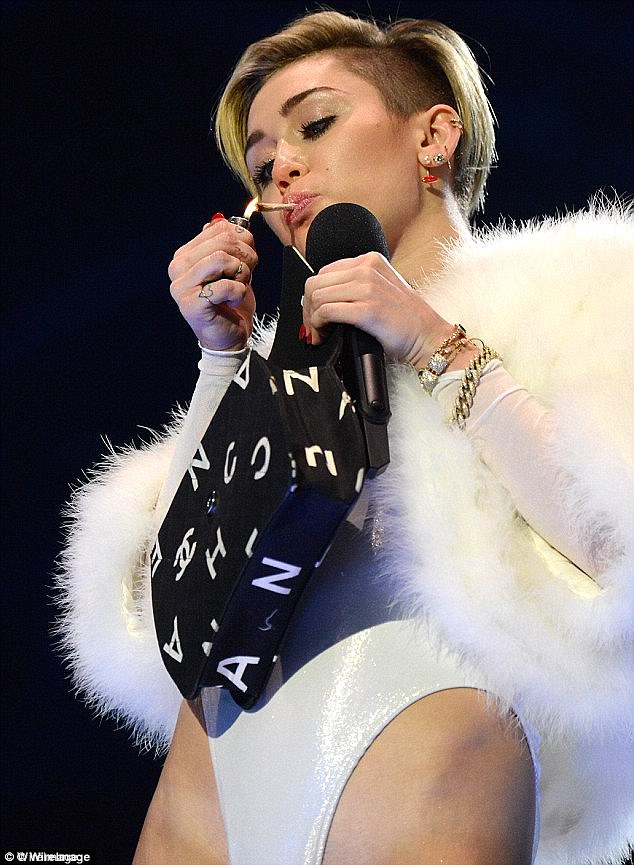 'I say this every time, but I loved making this record so, so much,' the chart-topping beauty said. The We Can't Stop singer delved into her past habits, telling Fallon, 'It's like no one's ever died from weed, but no one's ever smoked as much as I did!'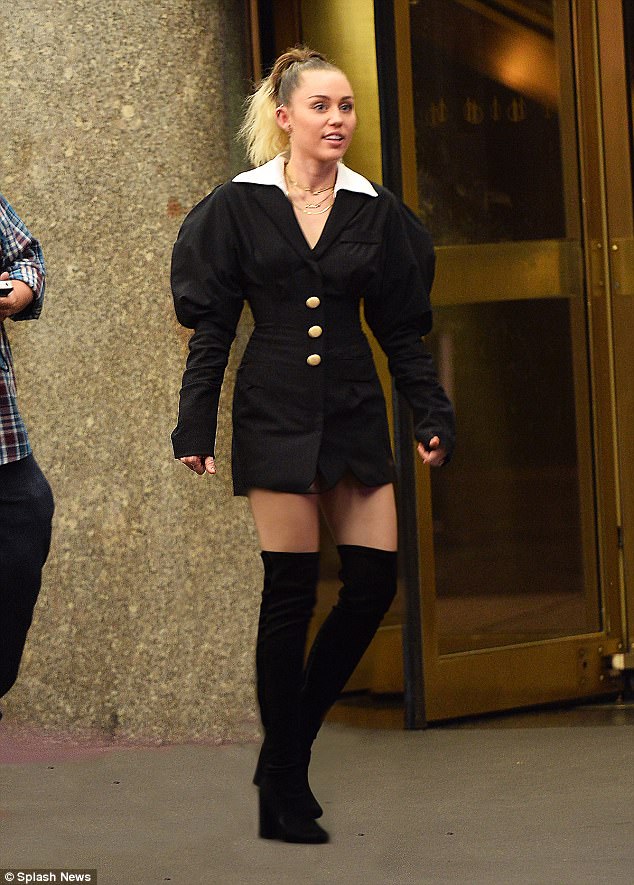 'I had a dream that I would die during my monologue on SNL for some reason,' the Wrecking Ball artist said. 'That I would just get so stoned that I'd just, like, died – which I've Googled and that's never happened.' Last month, Cyrus told Billboard that the change in lifestyle has had a noticeable impact on the way she views the company she keeps.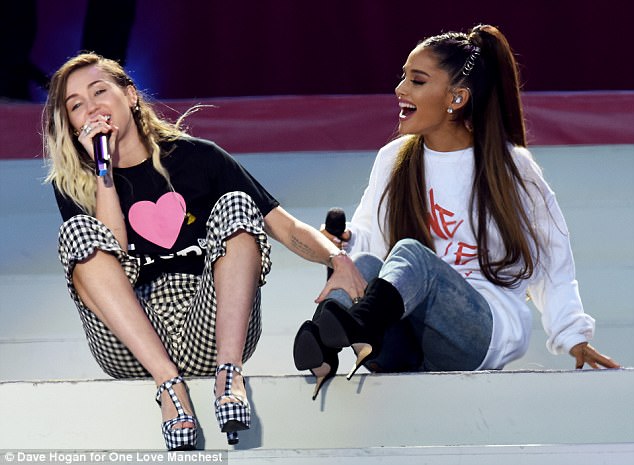 'I like to surround myself with people that make me want to get better, more evolved, open,' she said. 'And I was noticing, it's not the people that are stoned. I want to be super clear and sharp, because I know exactly where I want to be.'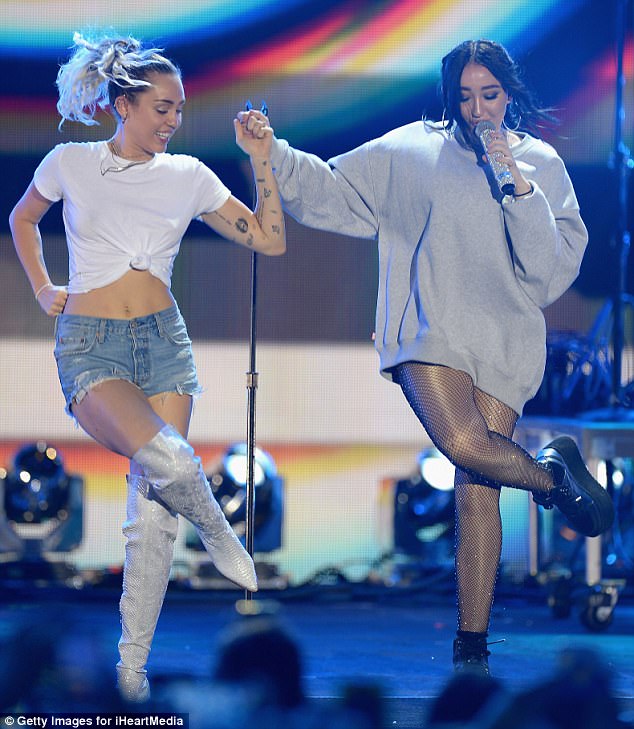 Sisters with skills: On Saturday, Miley and Noah, 17, danced on stage at iHeartSummer '17 Weekend event in Miami, Florida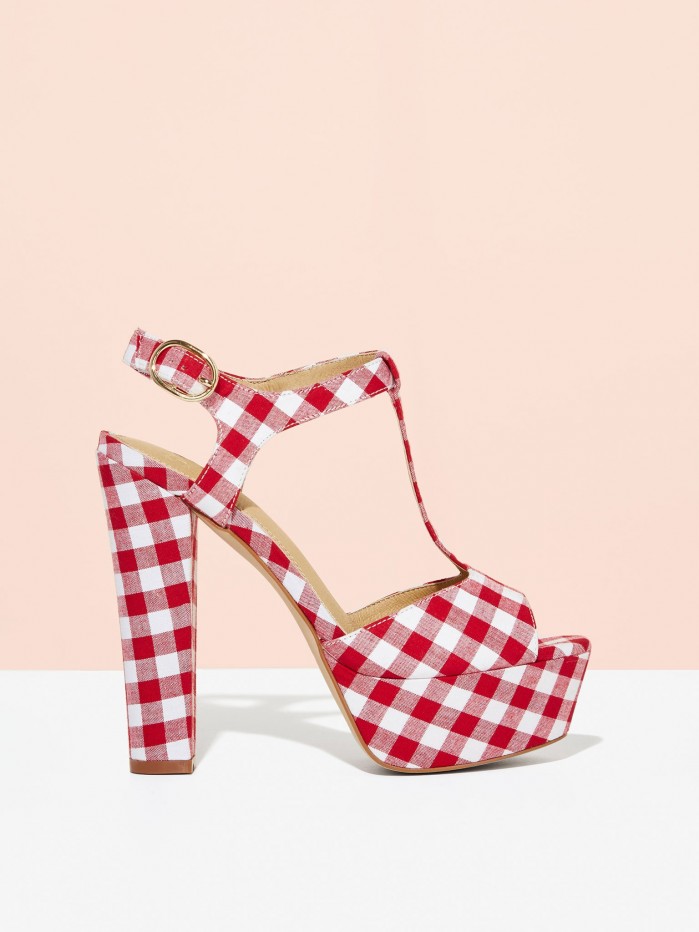 This pair of platforms in a gingham print are by SUSI Studio, the LA-based brand who specializes in vegan shoes.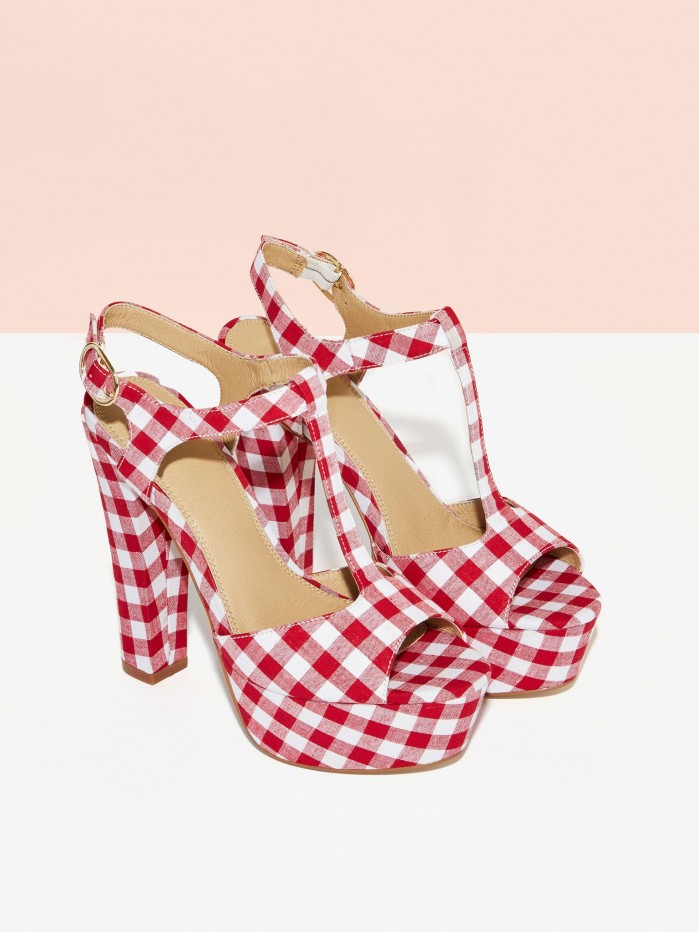 Miley has worn several of their styles (including the one named after her!), plus Emma Watson is a fan too. Click (Buy) to join the club.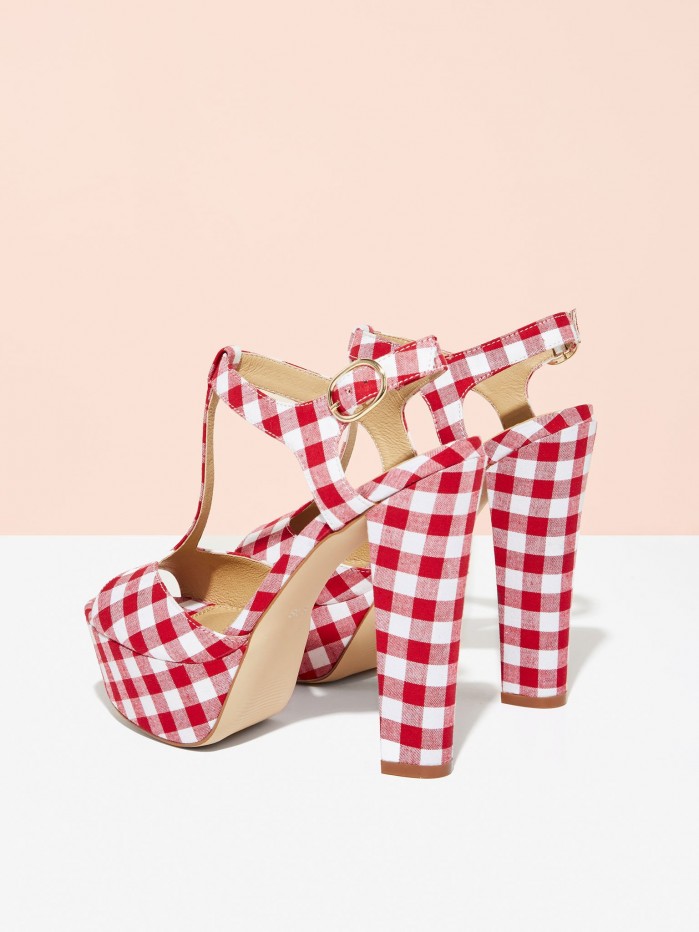 Or treat your feet to a pair of gingham heels from the edit below: