She is madly in love with Matt Smith after dating the Doctor Who actor for three years. And Lily James playfully dropped more than a few hints when she tried on a number of engagement rings at a De Beers event in Harrods, Knightsbridge on Thursday. Unable to keep herself from giggling, the War And Peace actress, 28, even tried on a diamond ring with an eye-watering price tag of £7million.
Her beau's sister Laura looked sensational in an off-the-shoulder white lace dress which had a billowing skirt. Lily embarked on a whirlwind romance with Matt, 34, in 2014 and they have been inseparable ever since.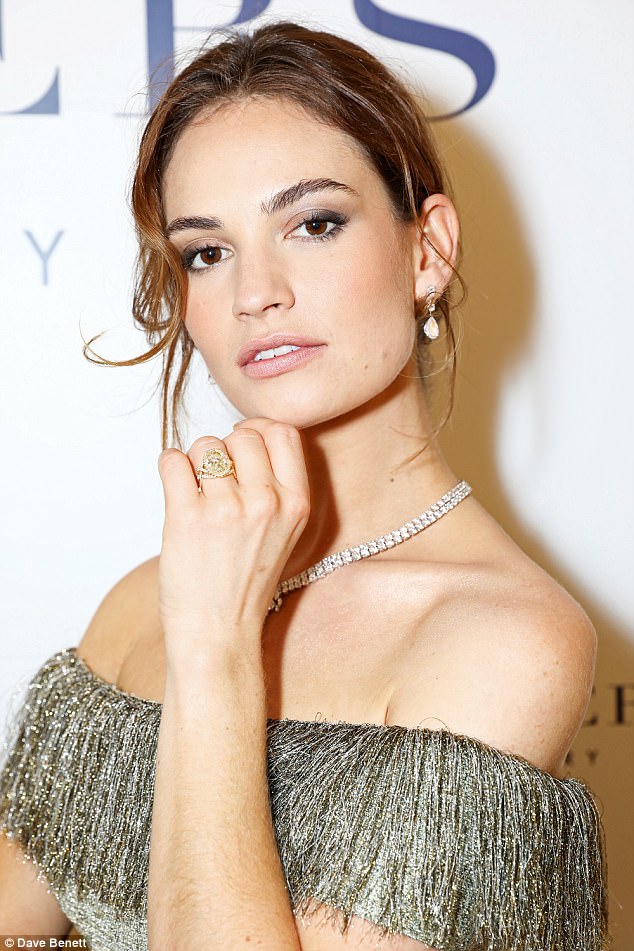 The Cinderella beauty brought her boyfriend's sister along cabaret dancer Laura Jayne, 37, to make sure Matt knows what ring she has her eyes set on. The Cinderella star, however, proved more modest in taste as she cherry picked the 9.1 carat diamond Aella ring at a cost of £200,000 as her fairytale choice. Lily told The Daily Mail's Sebastian Shakespeare: 'This is the diamond that has found its way to my finger. 'It's very unique. I would definitely want something like this.'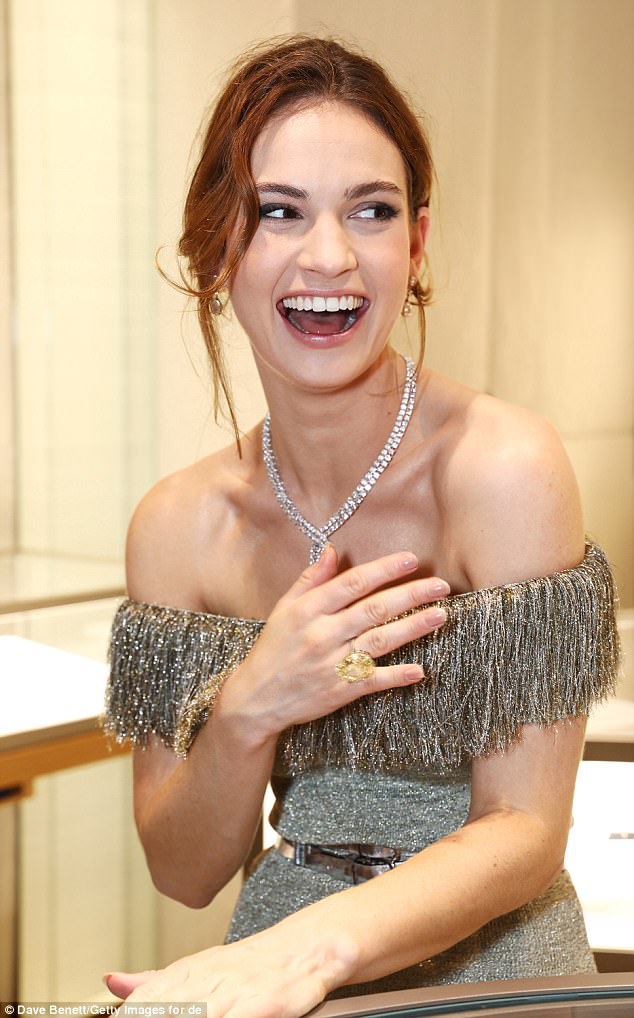 Introducing Laura, she said: 'I'm dating her brother, and hopefully she will soon be my sister-in-law.' Although she was more than happy to try a 71-carat yellow oval-cut diamond solitaire, it would cost a pretty penny at £7million.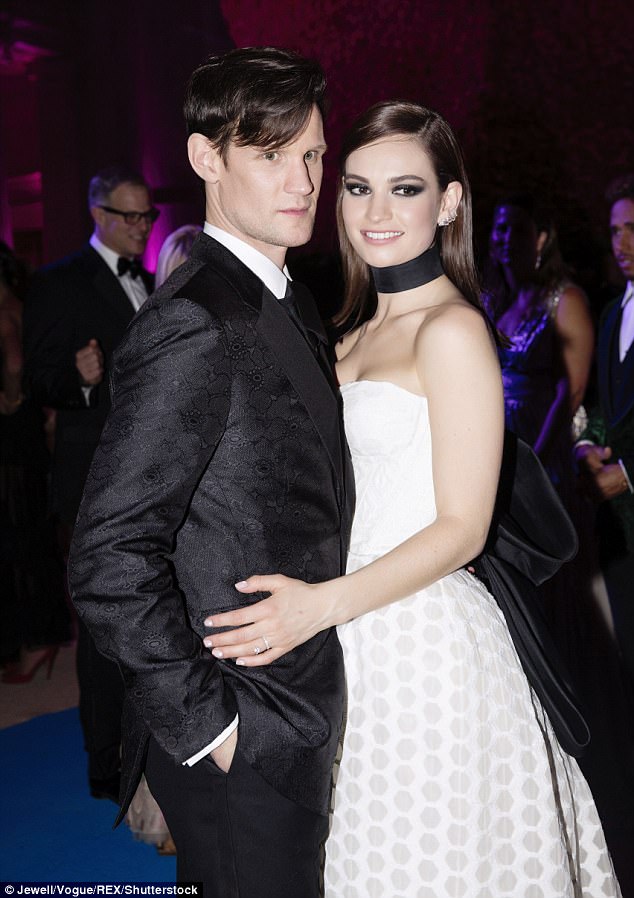 Lily, 28, and Matt Smith, 34, have been dating for three years now. The couple have been known to pack on the PDA in public as they can't keep their hands off of each other.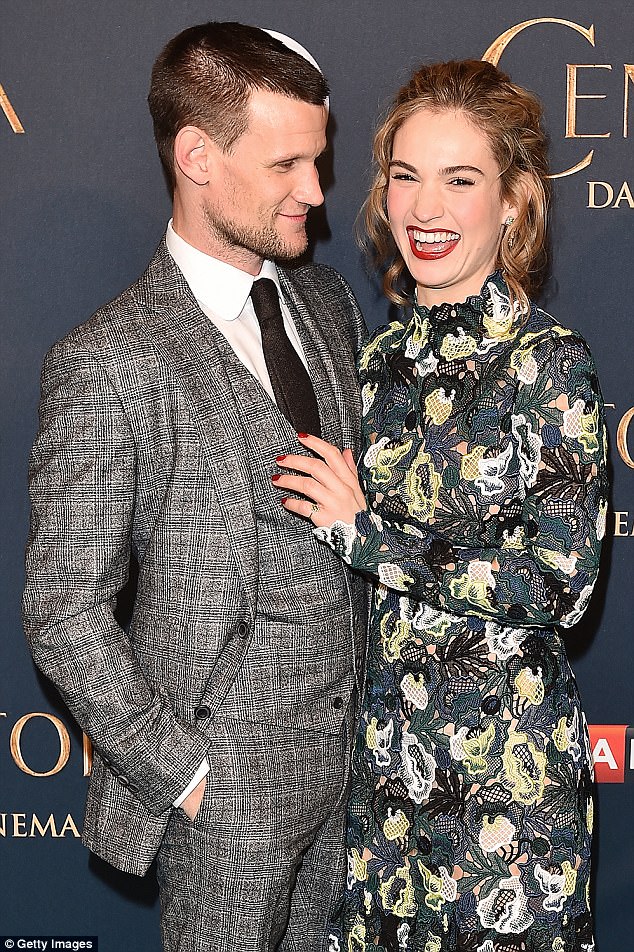 The couple (pictured together at the Screening In Milan held at Cinema Odeon in Milan, Italy on February 18, 2015) are serious about each other and have been dating for three years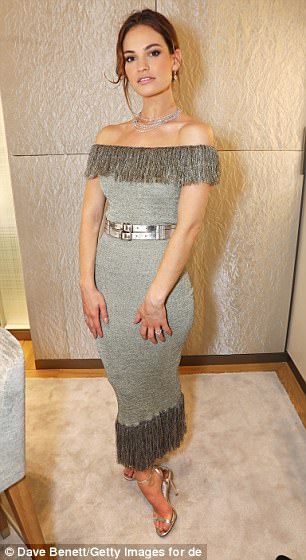 Dressed for the occasion, Lily cut a fairytale figure in a beautiful dress metallic Bardot dress with dramatic fringe detailing. The Downtown Abbey star's slim figure was on display thanks to a chic waist-cinching silver belt.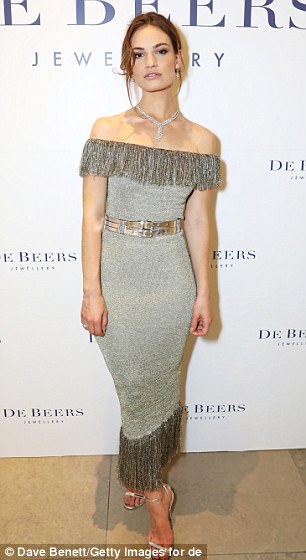 Lily added height to her frame with a pair of silver strappy sandals, and toted her belongings in a matching clutch bag.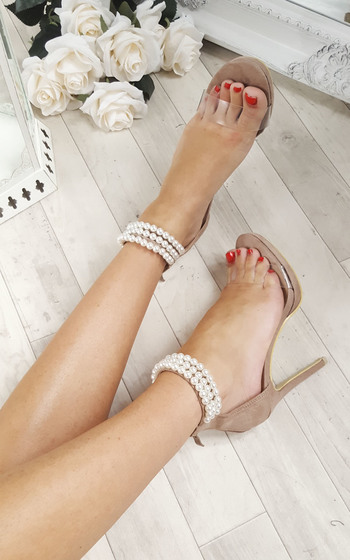 Keep ya shoe game strong gal with these absolute LUST-worthy heels! Featuring a pearl ankle strap detail, zip up back, clear perspex strap and stiletto heel. Style with a hella fierce LBD for the ultimate glam look!
We love the on-trend perspex detailing and delicate barely-there style of these heels. In a nude colourway, they're the perfect investment for matching with just about any outfit.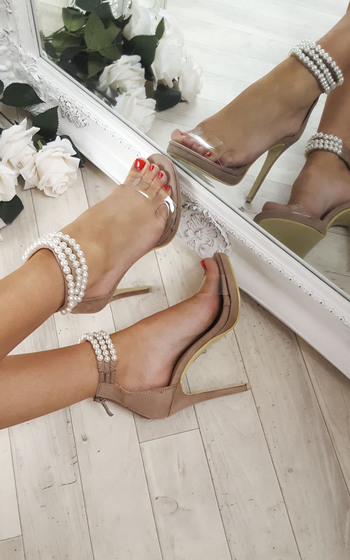 Want to shop around before you commit? Try our edit of alternatives below for even more options! PrettyLittleThing has some amazing choices- all at equally affordable prices. Or, if you really want to treat yourself, don't miss the Manolo Blahnik heels. They're the ultimate luxe pair!