After shooting a movie in Canada in the past weeks Eva Longoria dediced to go out with her friends in Beverly Hills on Sunday.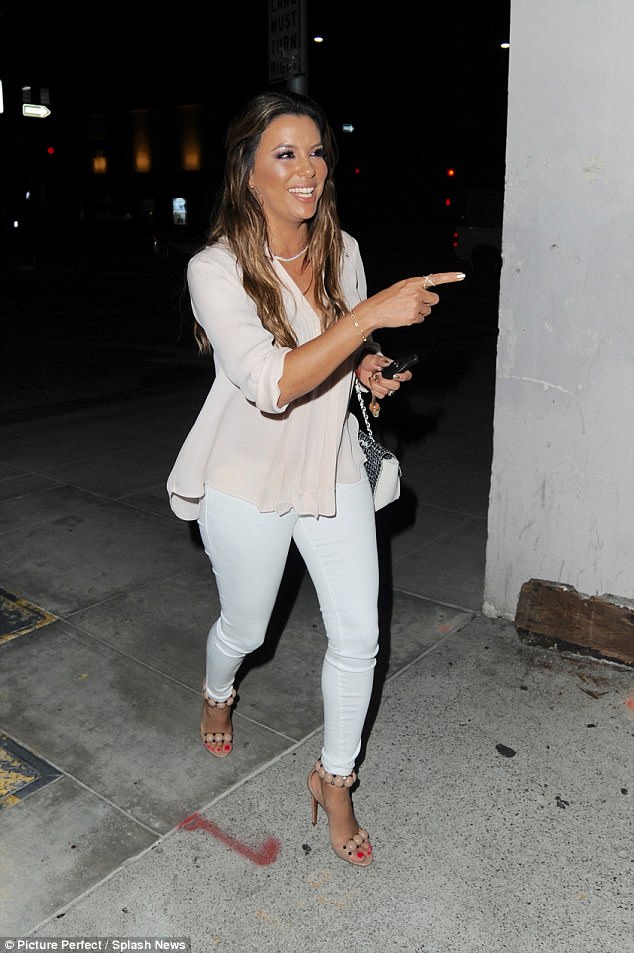 As always her look was on point. She looked really chic for this night out. She wore tight white pants and a loose-fitting pink top. She had a cream colored jacket with white skinny jeans. And then at her feet she wore a pair of killer pink strappy sandals. These sandals are by Alaia and are made of leather.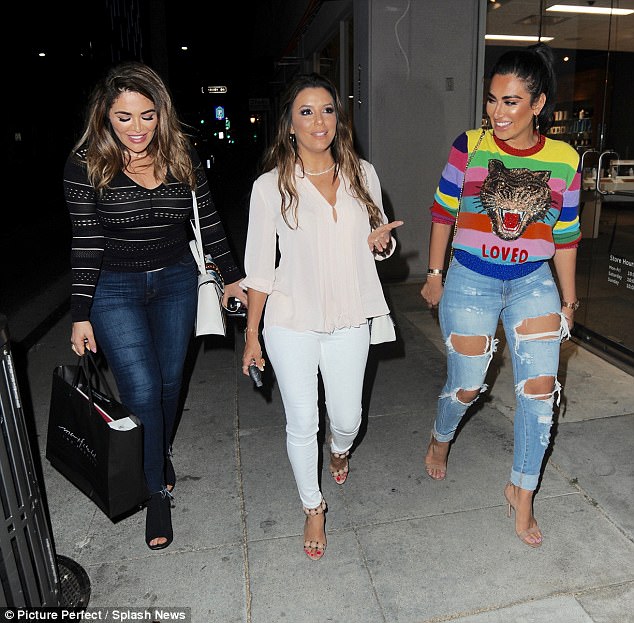 She always likes wearing heels and in this period sandals of course!Her outfit was perfect for a summer night out with her friends. She always like wearing something white.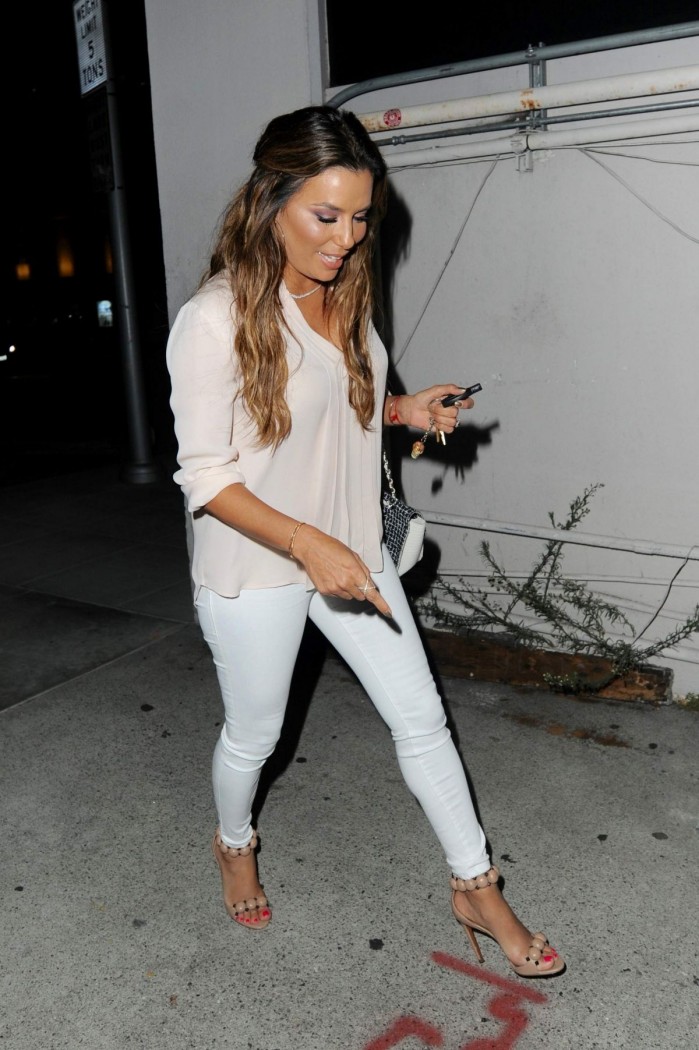 This ensemble showed off her curves with the tight jeans but she is always classy and elegant. The jeans are matched with a flowing blues. To finish off her outfit she has a string of white pearls around her neck and also large earrings. She was really glam talking about her makeup and she had her brown and long hair down.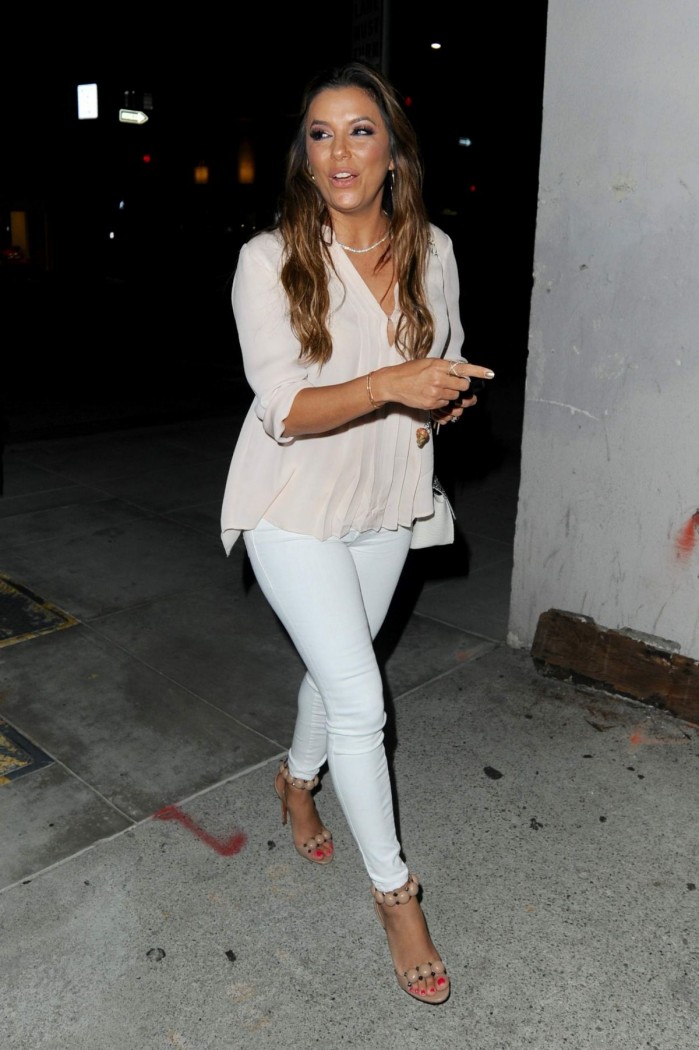 Eva is married to Josè Bastòn and that night she looked really happy to spend some free time with her friends. She had been spending a lot of weeks in Canada in June because she filmed the remake of the 1987 classic Overboard with the actress Anna Faris. Then she back in the United States to celebrate the 4th July with her familhy and friends. She shared a pic on her social media profile while she was wearing an outfit with the colors white, blue and red.
Let's copy Eva pink sandals for less clicking below.