Cobie Smulders, the actress of the famous tv series "How I met your mother" showed a beautiful all-white look on the red carpet for Moves Power Women Gala in New York City on Friday evening.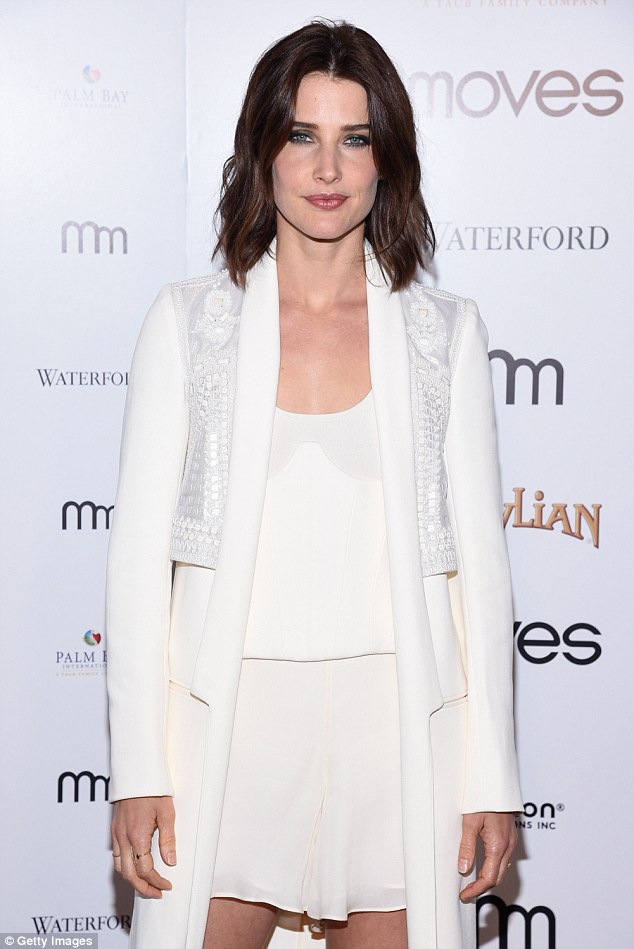 Let's have a look at her look so that you can easily copy it when you want to. She decided to wear a very simple top and a short skirt, just to underlaine her thin legs and body.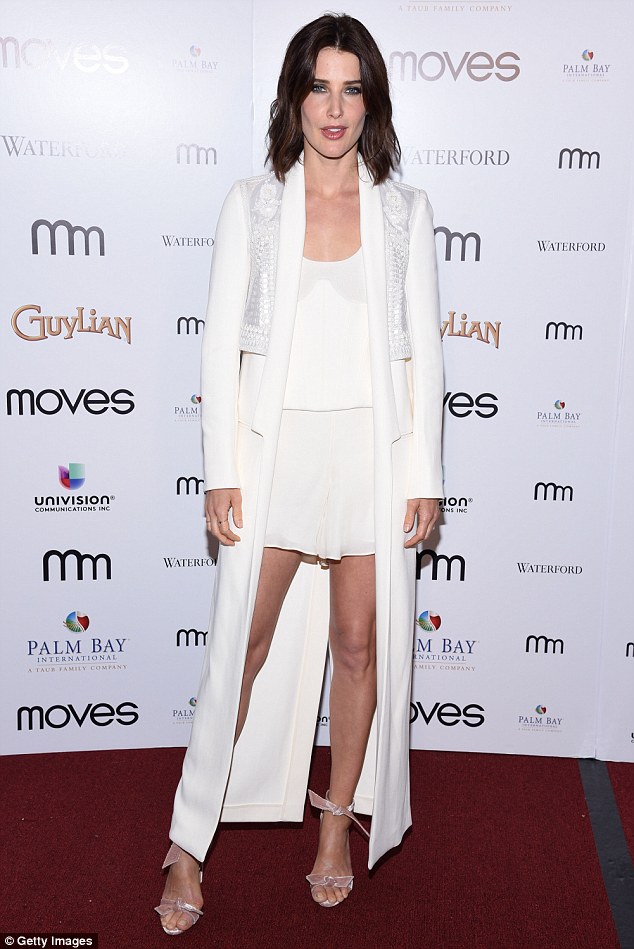 Then she decided to chose a floor lenght coat. But the most important detail of her look was on her feet: a pair of dusty pink velvet sandals. This is the best period of the year to invest in this garment,you can year it during winter or next spring. Infact, there are a lot of must haves that include the use of velvet like boots and sandals. A perfect combination for her all-white look.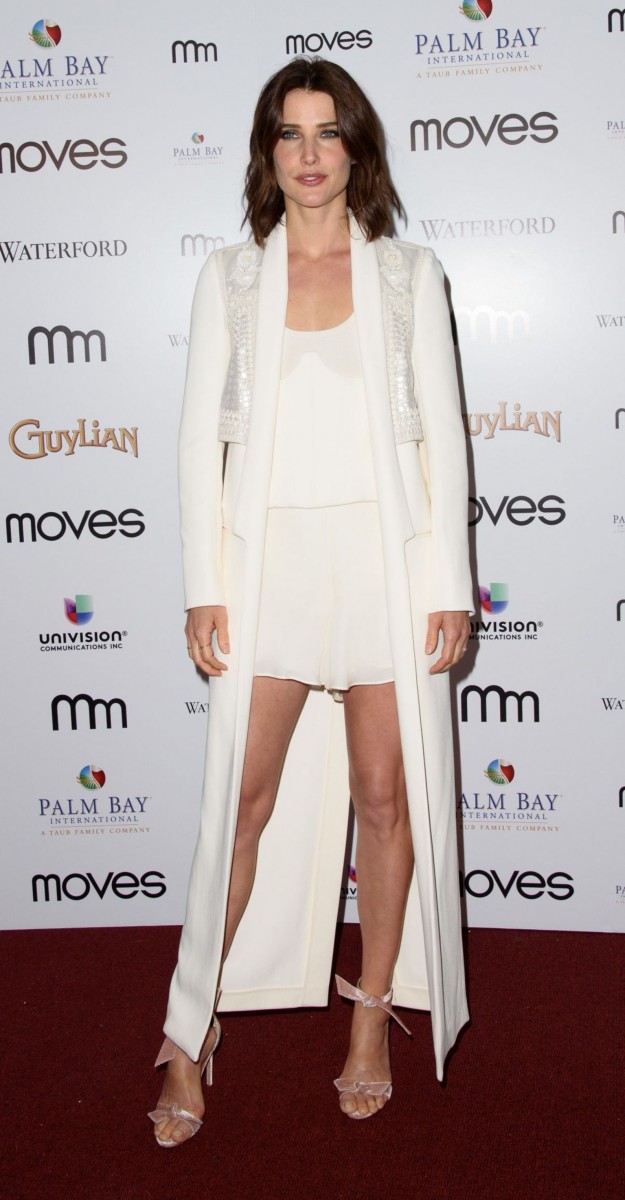 Her hair was perfect a little bit wavy, cropped at the shoulder and parted in the middle. Her make-up was soft and perfectly matched with her skin. She was really stunning.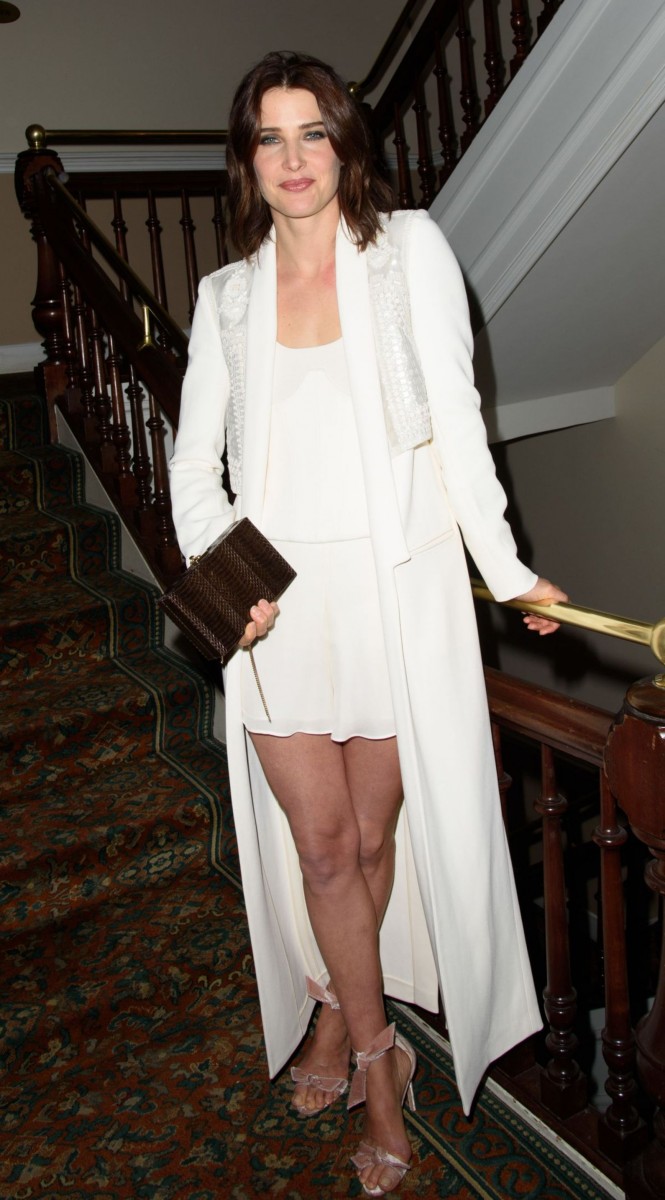 This pair of shoes gives her a magical touch to her beautiful silhouette. Her shoes are by Alexandre Birman. You can buy it clicking below.