Whether she's wearing a funky rock outfit or donning a girly girl attire, Demi Lovato is sure to pull it off in her own glamorous way. Just last June 4, the singer was seen gracing the Cosmo For Latinas 2014 Fun Fearless Awards held in New York City looking so fab and chic in a Fausto Puglisi yellow and black colorblock cady dress. The dress has a v-shaped neck and short full skirt which just showed Demi's beautiful curves.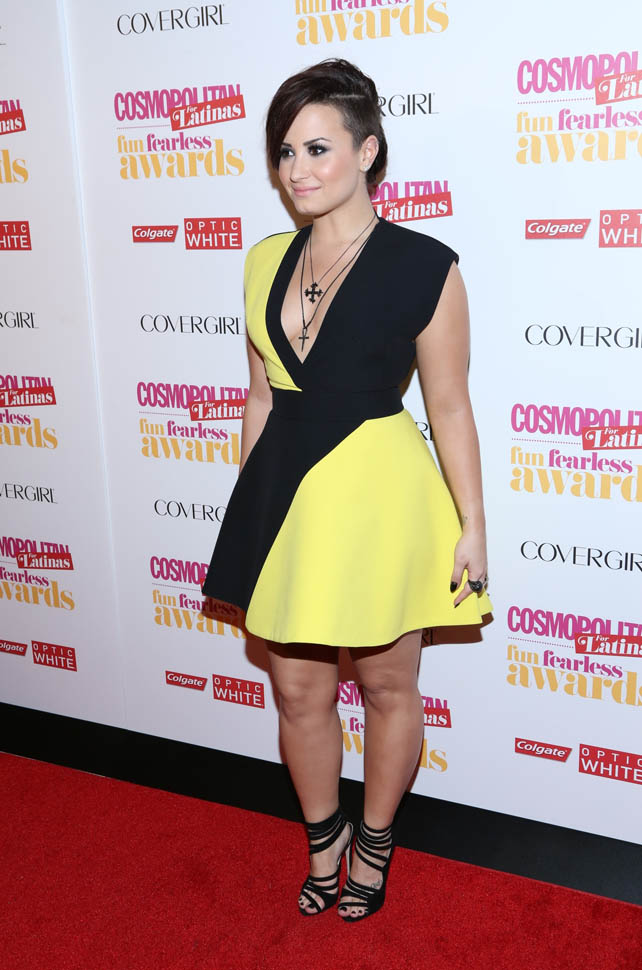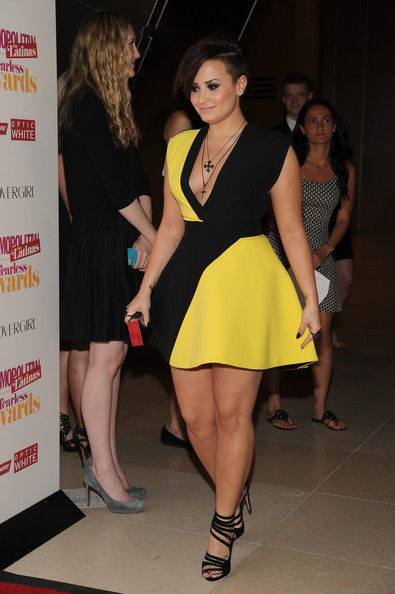 Demi completed her outfit with a black Mui Mui Asymmetrical Strappy Sandals which totally looked cool for her dress. She accessorized her look with a two-layered black cross necklace and a collection of black rings by Lynn Ban that matched her mani-pedi. She also carried along a metallic Emm Kuo clutch. Demi's make-up was also just perfect for her outfit. Her face was beautifully made up, her eyes expertly accentuated with smoky black shadow, kohl liner and lashings of mascara, her lips a contrasting glossy nude hue. She sported a gorgeous sun-kissed allover tan, with pretty bronzed defined cheeks to match.
Fashion critics say that this is Demi's best look of the year. Well, I couldn't agree less!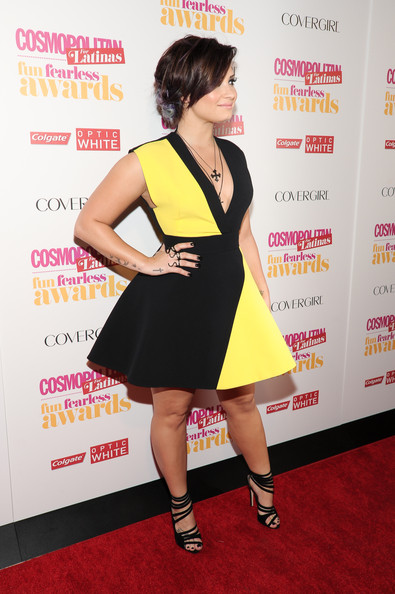 How do you like Demi's strappy sandals? If you're fancying it, you can purchase it online at Nordstrom for only $890.