Ever wondered how you can wear your blazer without looking like as if you're going to attend a board meeting or you've just gotten out of Sunday service?
Well here's the good news, Mena Suvari just showed us that this peg is definitely possible!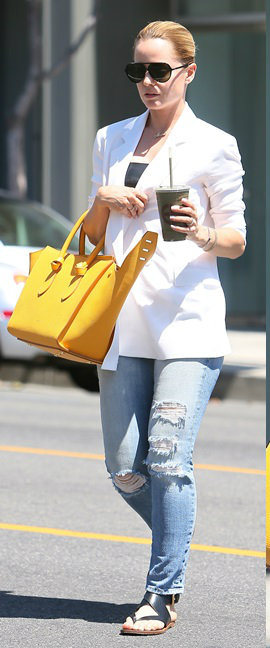 Mena was recently spotted looking quite chic in her white topper and flat strappies while strolling around Los Angeles. She wore this combo with light blue torn-up jeans, a statement purse, and a pair of sunnies. The strappies just looked perfect for her outfit, which is not usual with blazers. But Mena just seriously made a cool fashion statement on this.
The look was simple and laid-back, but I must say it's also posh.
If you're rearing to snag this look of Mena, you have to remember to look for the perfect blazer. It should be lightweight enough for the weather. Take into consideration also the length of the blazer–choose one that is long enough, like around hip or crotch level, but not too long. Your tank top must also be classic and simple. Preferably in color black.
Next thing you have to consider is the jeans you're going to pair the blazer with. Choose a jeans that fit right. Skinny jeans are the best choice. And make sure that your jeans come in light blue wash to get the casual and cool vibe.
And of course, the strappy sandals. Make a statement by going for sandals with unique silhouette. Make sure that your sandals isn't boring looking as well even though they're flat.
You may want to check out these styles from ShopBop: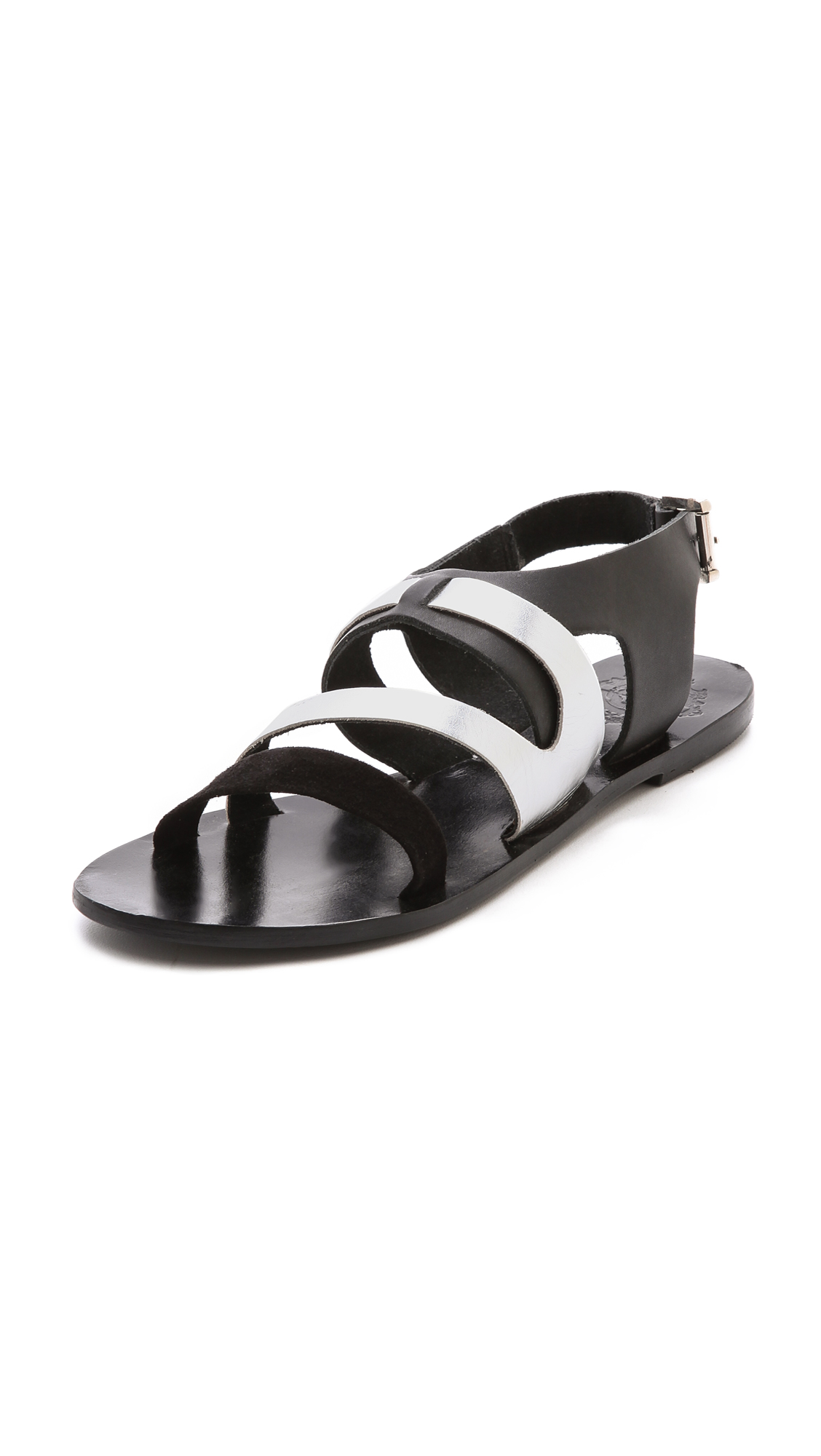 Just take a look at Mena's simple but chic sandals here: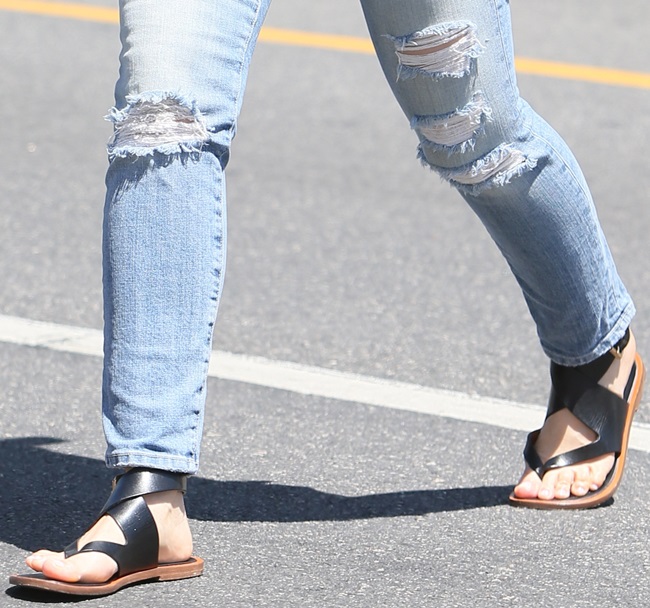 Got the idea? Then hit it on! And don't forget to accessorize your look with simple must-wear items such as watch, simple stud earrings just to give it a touch of glam. Keep your hair neatly tuck in a bun or pony to give that laid-back look. And lastly, don't forget your sunshiny tote and your sunnies to complete that awesome look!