They have returned to the airwaves after a long break and are back to their late 90s chart-topping ways, when they smashed out singles such as Tragedy and 5, 6, 7, 8. And Steps stars Claire Richards, Lisa Scott-Lee, Faye Tozer and Lee Latchford-Evans looked thrilled as they explored Oxford Street shops after appearing on Radio 2 to promote the re-formed band's new album, which topped the iTunes rankings on Saturday. Fans have been stunned at 39-year-old Claire's svelte figure over the past week, after the pixie-cropped blonde star lost an incredible six stone in weight.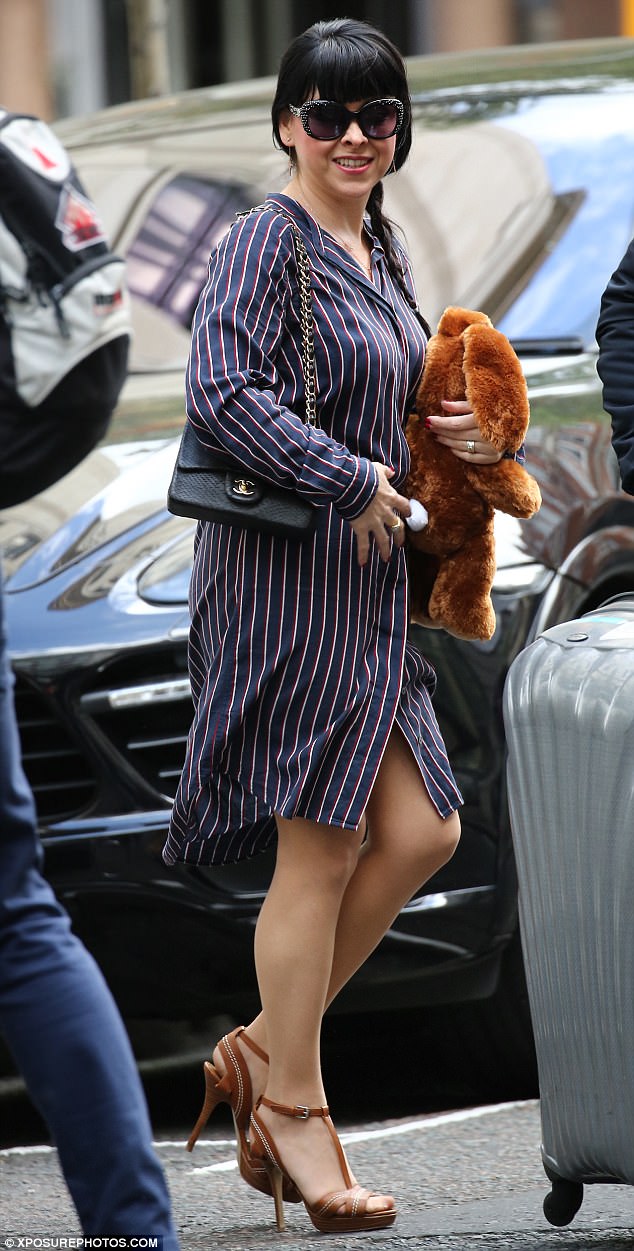 The mother-of-two rocked a pair of leopard print running shoes and complementary paw-printed bag with her form-fitting outfit. While a youthful Lee proved he has not lost his 90s fashion icon status, donning a flat cap and leather ankle boots to accompany his trendy stubble. As usual, Lisa looked super glamorous in a short white-striped navy shirt dress, jazzed up with towering ankle-strap leather heels.  The 41-year-old completed her sartorial look with a Chanel shoulder bag and a large pair of diamante shades. Apparently, the dancing star had already hit Hamleys, as she toted a furry toy over one arm.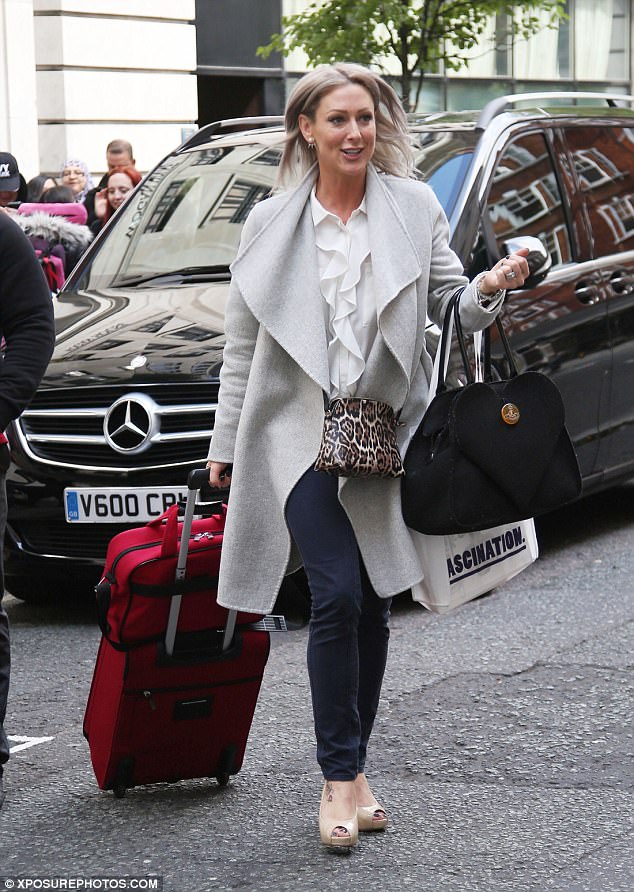 And fellow 41-year-old bandmate – the gorgeous Faye Tozer – rocked workday chic in a neural gray, elegant coat.  The blonde musician teamed her navy trousers with an elegant ruffled blouse and nude heels, and, like Claire, completed her look with a leopard print bag.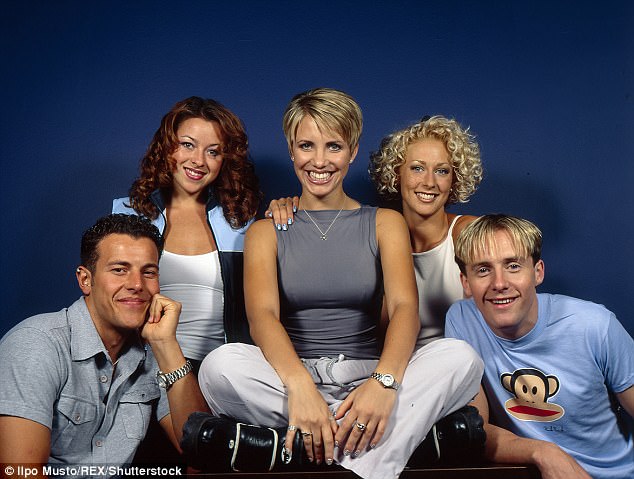 The group – which consists of Claire Richards, Faye Tozer-Smith, Lee Latchford-Evans, Lisa Scott-Lee, and Ian 'H' Watkins – have reunited for a second time, after making a brief attempt in 2011 to make things work.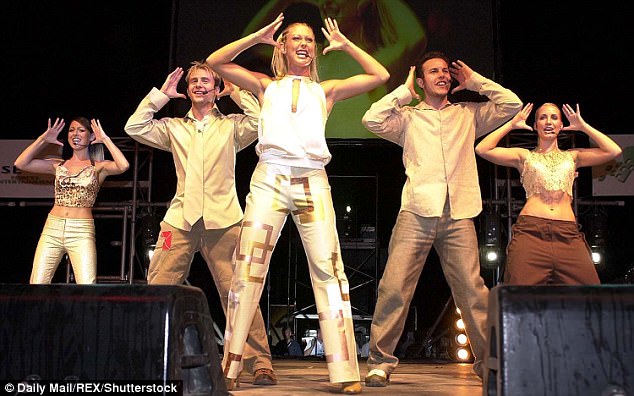 And their new musical efforts are being received well, as the group's album Tears On The Dancefloor topped the iTunes chart within 24 hours of its release on Friday. Unlike The Official Chart, which makes its calculations based on real-time as well as pre-order sales, iTunes only counts downloads made via its store – but success on iTunes will ensure the comeback is a financial success for the band.  Everything appears to be getting off to a great start, as the group seduced viewers at the London Palladium earlier this week with their new single, Scared of the Dark.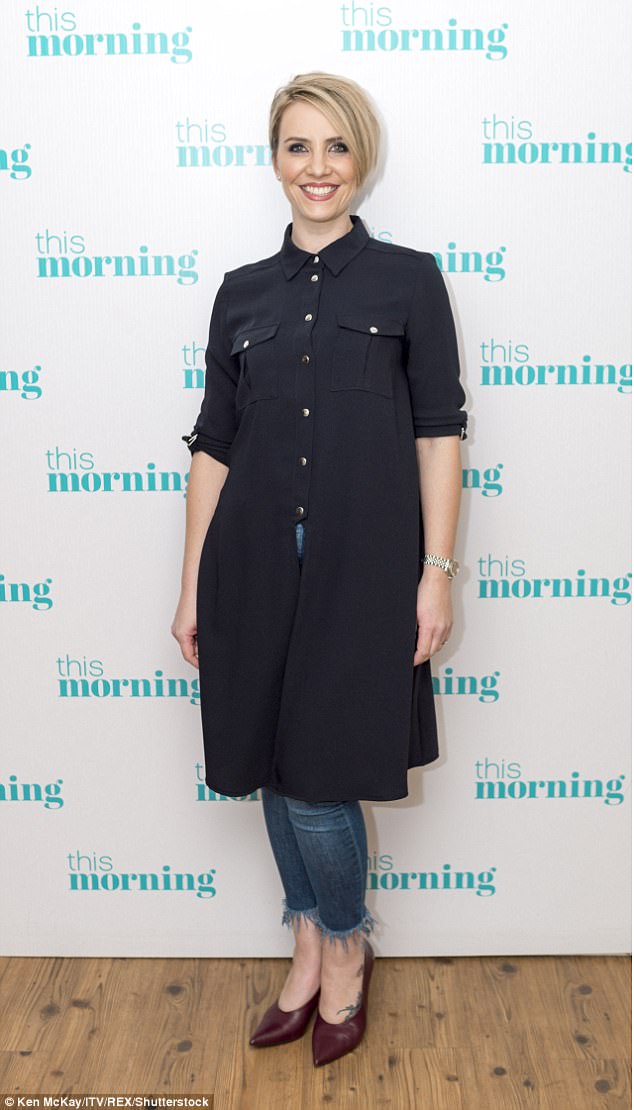 The star, who has previously admitted to having an eating disorder during the band's heyday in the late 1990s and early 2000s, has has lost and gained between four and six stone several times in the intervening years. She resolved to lose weight again after ballooning to a size 16 back in 2013, as she was trying for a baby with husband Reece. Claire's doctor had suggested that her weight, which was around 16 stone, may not have been helping the couple conceive.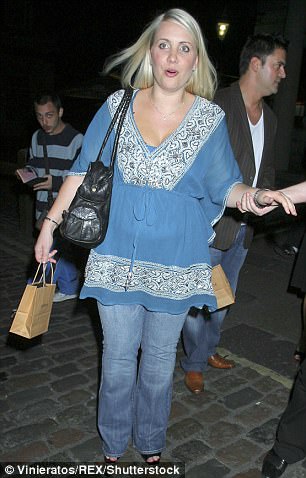 Within months the determined star had dropped to around ten stone and could fit into size ten clothes.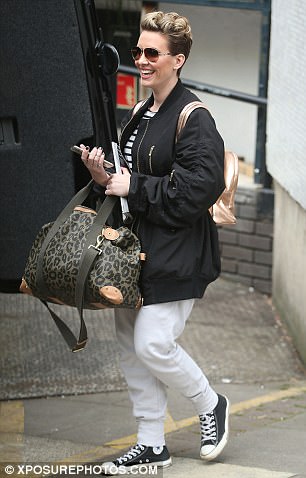 Opening up about her yo-yo experiences on Lorraine last year, after losing the weight, Claire enthused: 'I feel good. This is the longest I've managed to maintain it. That's always been my problem.' The star has previously revealed she was addicted to food.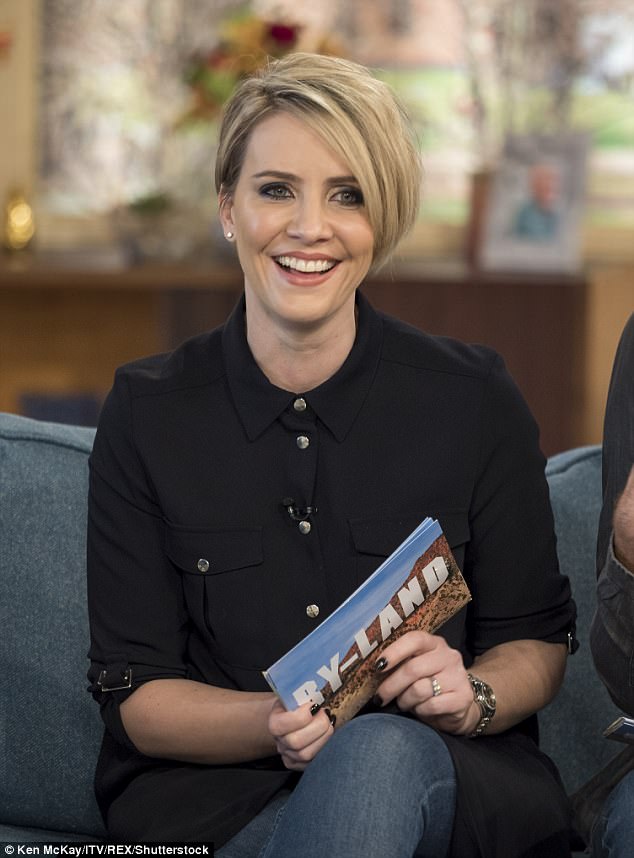 Writing in her tell-all book All Of Me: My Story, 'Food for me is almost like a drug – I get an instant gratification from it, but it doesn't last very long.' Claire, who raises children Charlie, ten, and Daisy, seven, with her husband, managed to get back in shape by controlling her portion sizes, but has never deprived herself of anything. Fans commented on her new appearance last week, with one Twitter user saying: 'Claire's looking fantastic.' While another added: 'Loving the new song, classic steps. And if u don't mind me saying, u were looking amazing Claire.' (sic)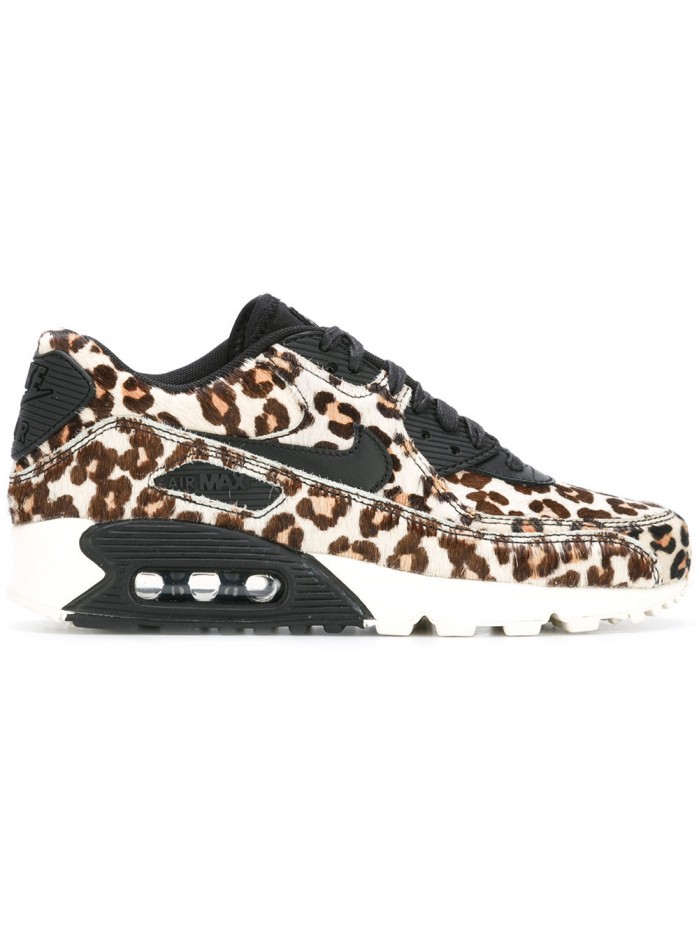 Black and brown leather and calf hair Air Max 90 LX sneakers from Nike featuring a round toe, a lace-up front fastening, a logo patch at the tongue, a branded insole, a padded ankle, a signature Nike swoosh, a leopard print, branded heel counter and a signature Nike Air sole.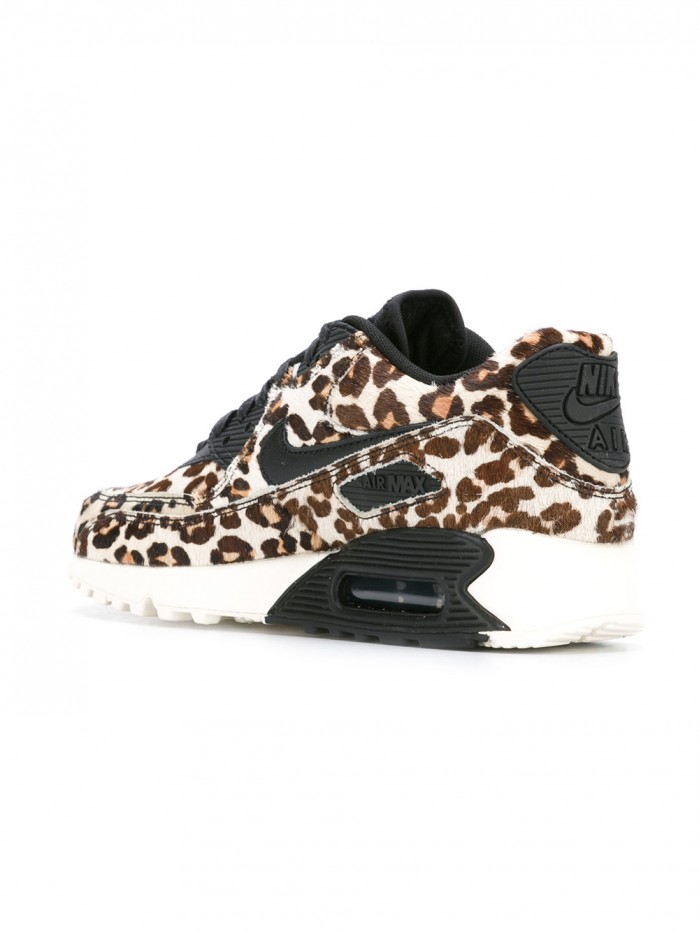 You can bag these leopard print trainers for yourself now by clicking (Buy) and shopping them at Farfetch! At such a small price, this statement style is worth a buy!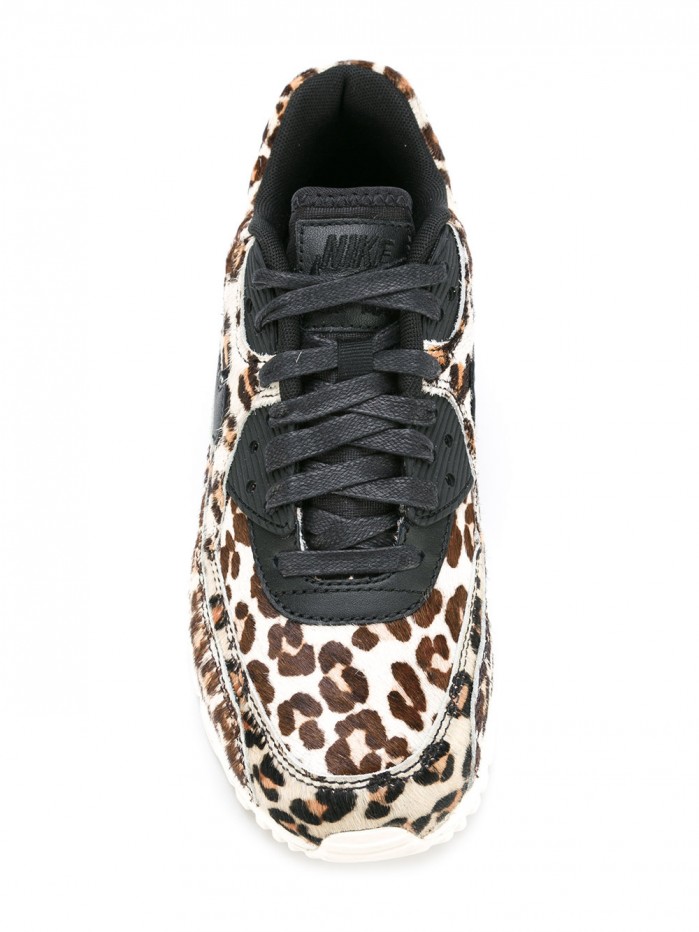 Want to steal Claire's style for less? Check out our carousel below where you can find leopard print sneakers galore.