They spent the afternoon bending, stretching and doing complex yoga. And so by the time Victoria's Secret stunners Romee Strijd and Josephine Skriver had finished their latest sports shoot on Friday, the pair had clearly worked up quite the appetite.

They were seen heading to dinner together straight after their shoot, having changed out of their figure-hugging matching black Lycra and into near-identical crop-top and denim ensembles.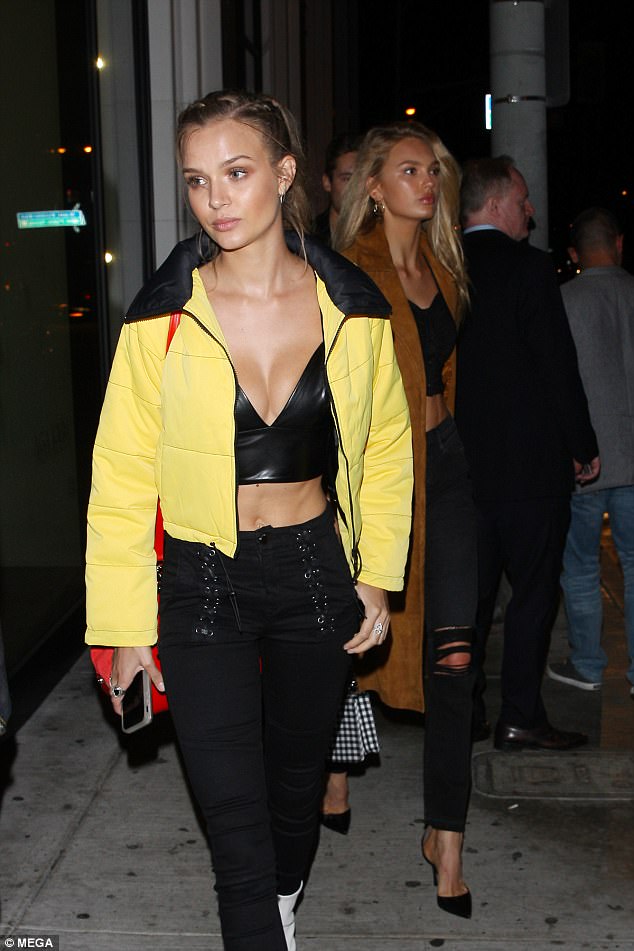 osephine, 24, channeled Uma Thurman's Beatrix Kiddo from Kill Bill, with a striking yellow puffer-jacket over her busty leather top and tight black jeans. She wore some white leather boots, tied back her locks and carried a bright red bag over her shoulder. They were also joined by fellow model Jasmine Tookes for their bite to eat, who offset the duo in a bold bright top.

They were snapped at Catch in West Hollywood, for which the pair threw on a jacket each to offset their all-black ensembles. Romee wore a long tan trench over her small black top and ripped skinny jeans. The 22-year-old blonde added a pair of stilettos to the ensemble and swung a black and white checked purse alongside her. She plumped her famous pout with some clay gloss and let her blonde mane to flow around her shoulders.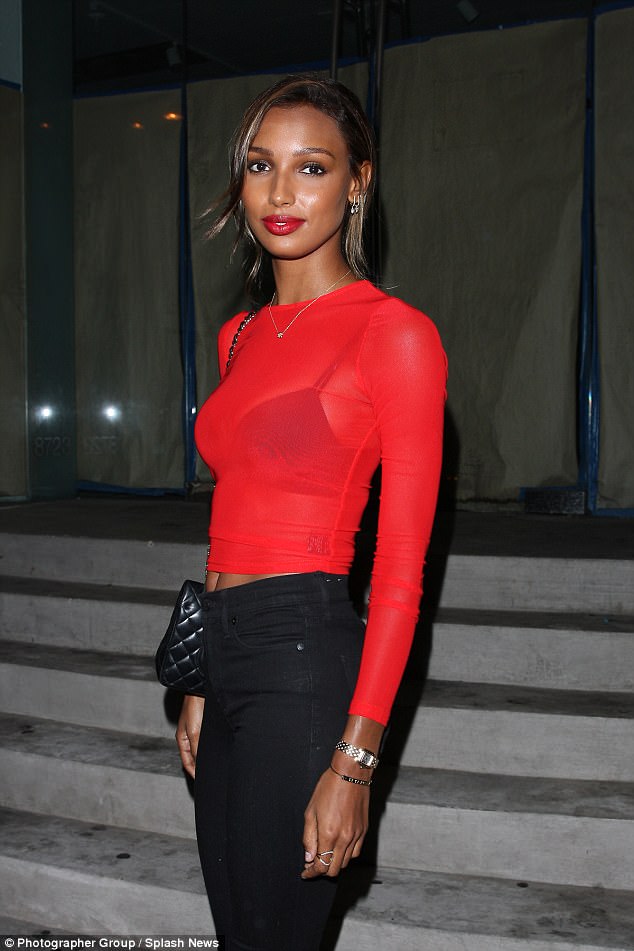 Jasmine, 26, stunned in a sheer red number, with a black bra underneath, cheekily showing through. She matched the other girls in black skinny jeans and carried a black bag on her shoulder.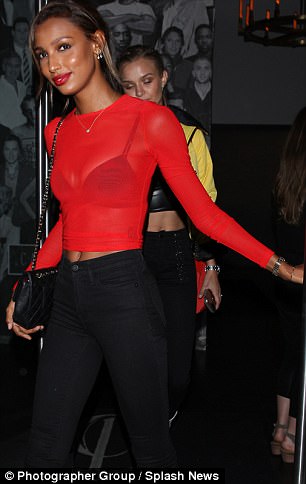 She matched the other girls in black skinny jeans and carried a black bag on her shoulder. The model swept her brunette locks back from her face and painted her wry pout with a bold splash of red to match her outfit.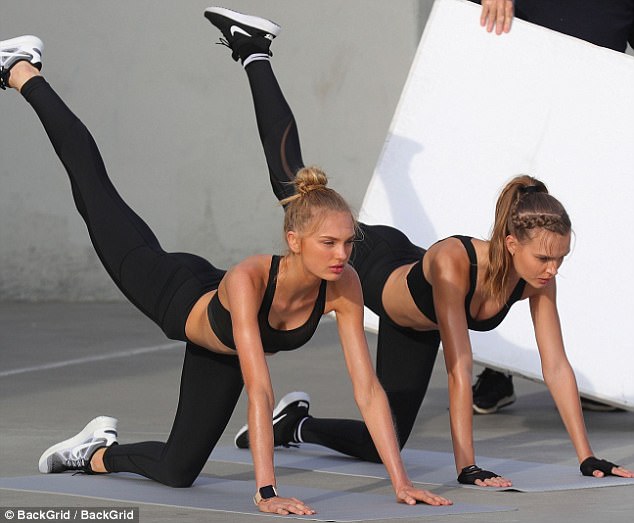 Earlier that afternoon, Romee and Josephine were seen striking a variety of yoga poses during a thrilling Victoria's Secret Sport shoot in Los Angeles. The flexible friends looked like twins as they showed off their fabulous form in exceedingly tight black spandex during the sweat-inducing session in the trendy Venice area.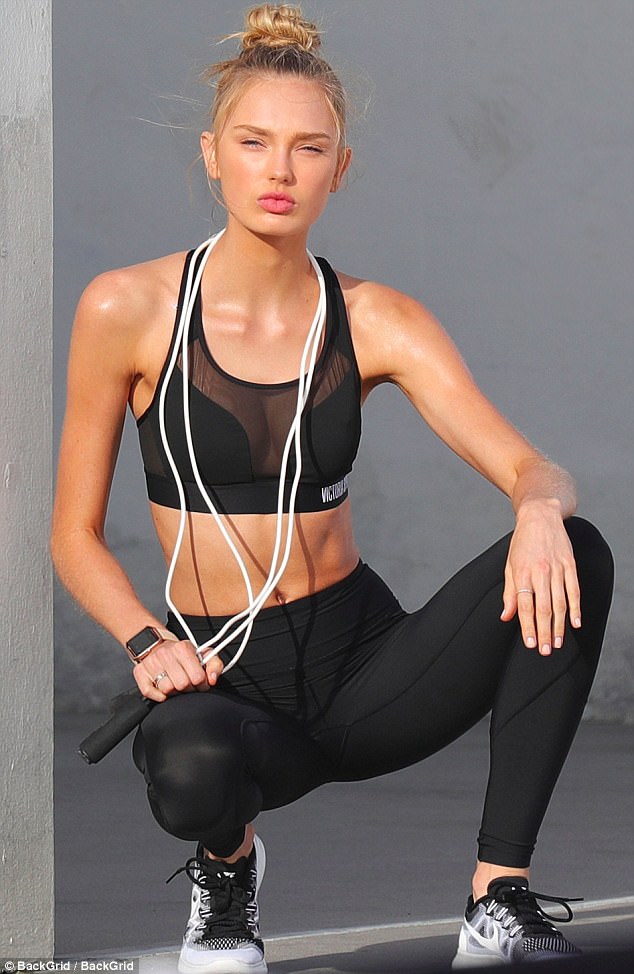 And it was not only the ladies who would have been perspiring as they got their hearts pumping during the session, which took place both on and near the beach. Indeed one photographer was surely making good use of the shake-reduction feature on his camera as he took snaps of the Dutch beauty Romee as she lay on her back while pretending to be exhausted from her exertions.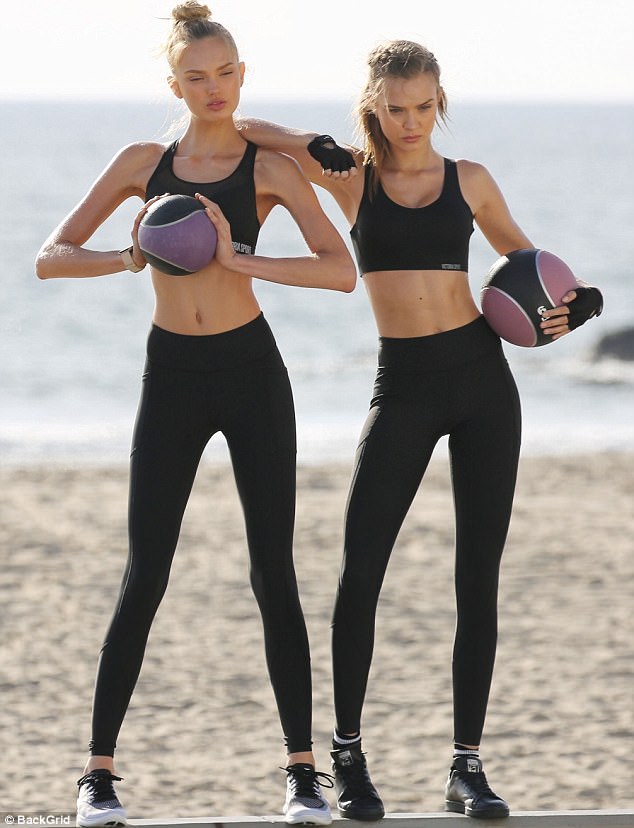 Thankfully the hardworking professional seems to have captured just what he was hoping for, as the ladies were able to don a wide variety of outfits for their day by the seaside. Unfortunately for her rabid legion of fans, Romee is currently in a relationship with Laurens van Leeuwen. The Dutch couple – who began dating in 2009 – reportedly met through his sister while the saucy model was still a teenager. And she gushed over her man earlier this year, saying: 'I want to marry him and have children. We have had serious talks about it together.'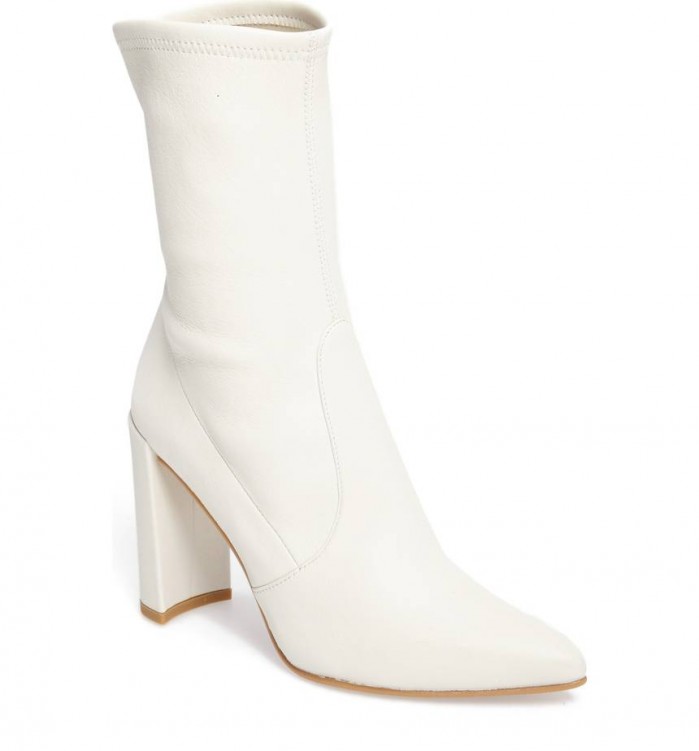 A stretch-knit shaft that fits like a glove makes this pointed-toe bootie in lustrous satin so easy to wear. Seen on everyone from Bella Hadid to Selena Gomez, these boots have a way of making any and every outfit look 10x cooler. Take Josephine Skriver's get-up, for example!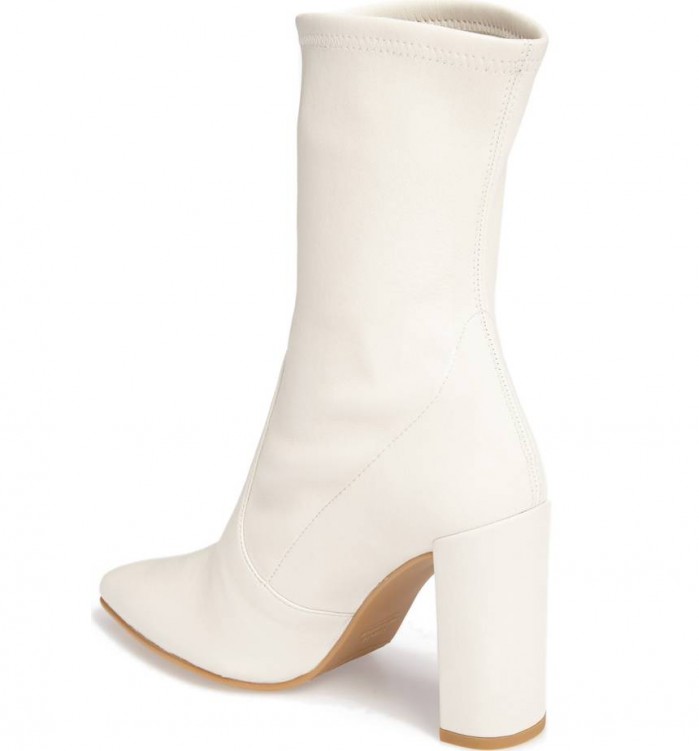 Donning a pair of lace-up jeans, a leather bralet and a yellow puffa jacket, Josephine's outfit is given the street style treatment thanks to these stand-out boots.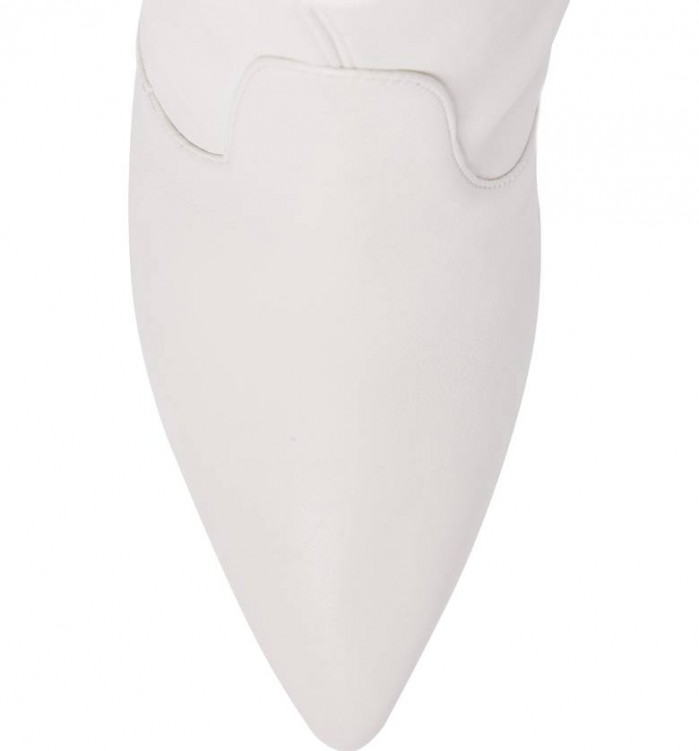 Want to make them yours? Click the link to your right to snap them up for $610! They're not cheap but you're sure to get plenty of wear out of them. Alternatively, why not click through our carousel to shop the hot picks from the high-end and the high-street: