It's been quite a while since we featured Victoria Justice here on Shoespost. But today, I found good reason to write about the brunette cutie. You see, she was spotted looking rather, er, flamboyant while attending a party hosted by Venice Magazine in Florida on Thursday.
For the occasion, The Rocky Horror Picture Show star, who is on the cover of the magazine's latest issue, chose a blue ruffled frock from Alice + Olivia. It was a low-cut piece that flaunted cleavage and lots of legs. Victoria complemented the number with a gold box clutch, a gold belt, and a pair of nude lace-up sandals that reached her knees.
I found the combination a little overdone. Even with her charming smile, Victoria failed to hit the mark with the outfit. Then again, you may think otherwise. Check out these photos and tell me your thoughts: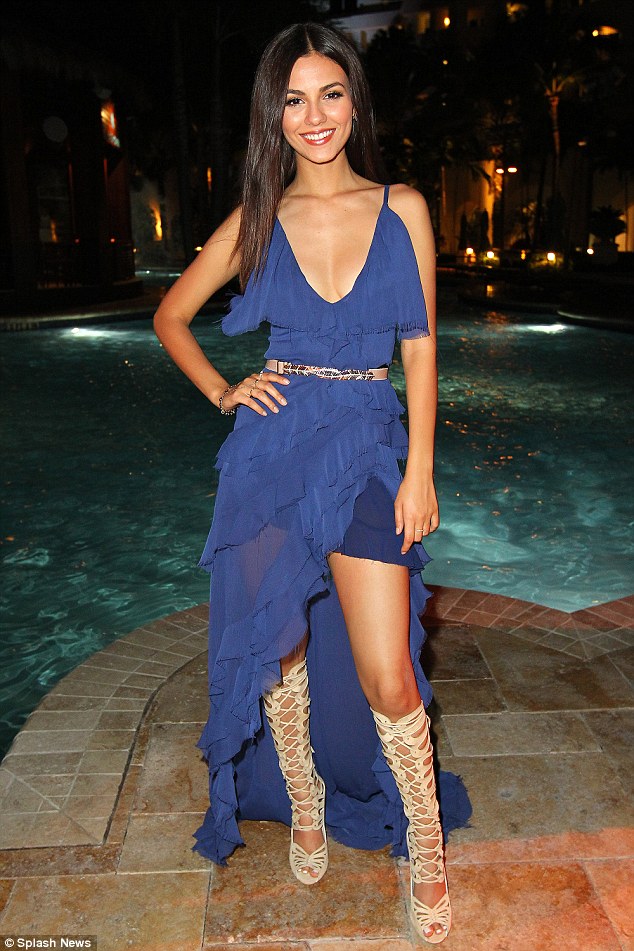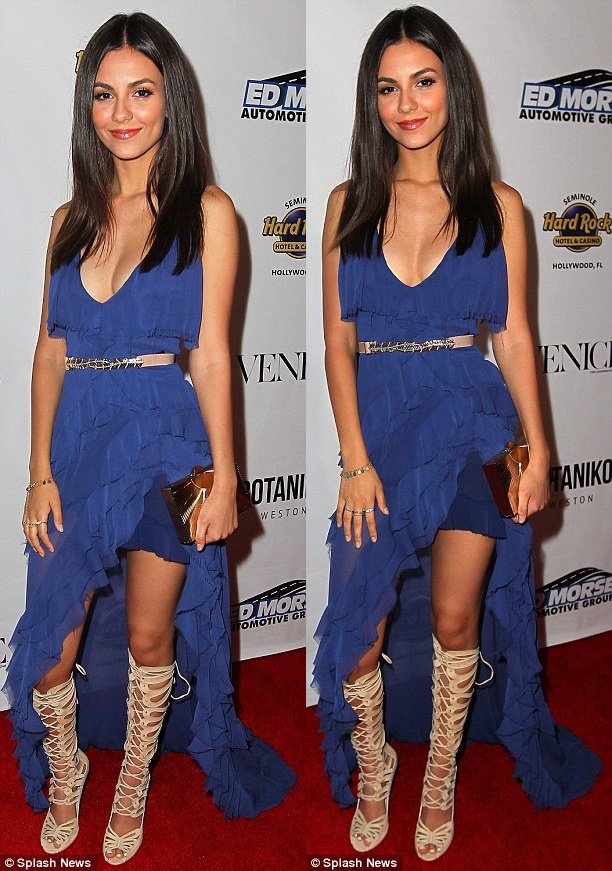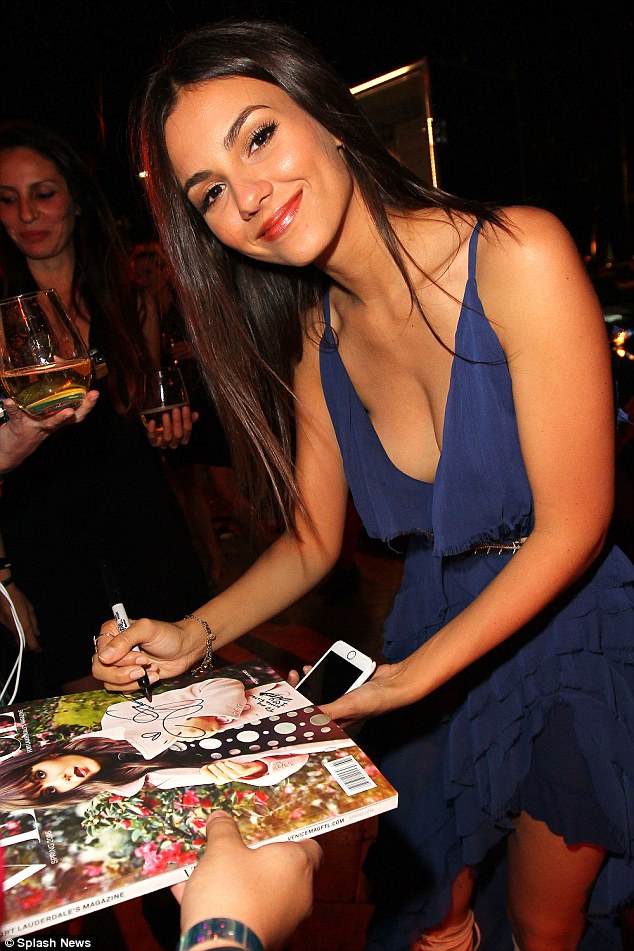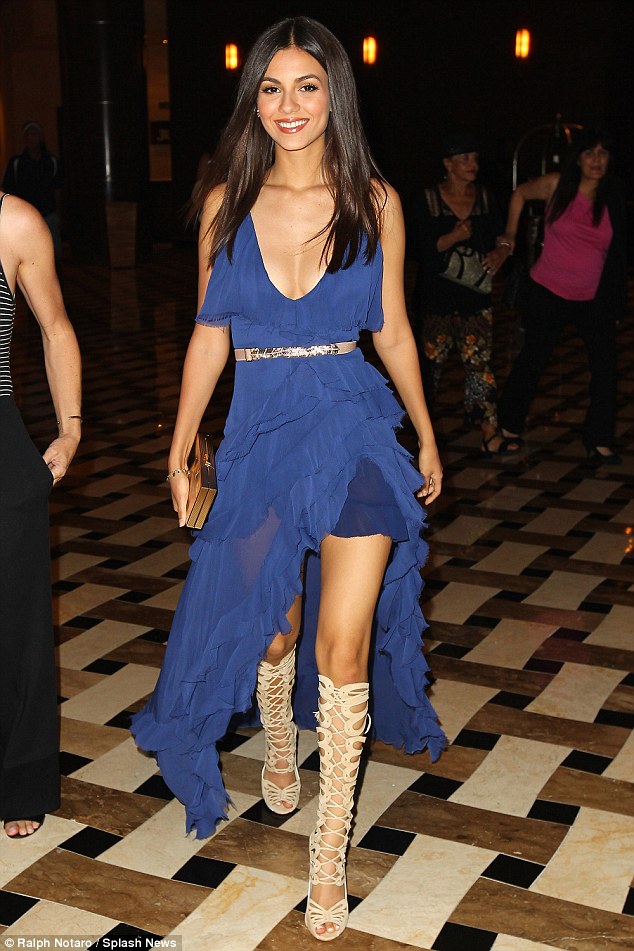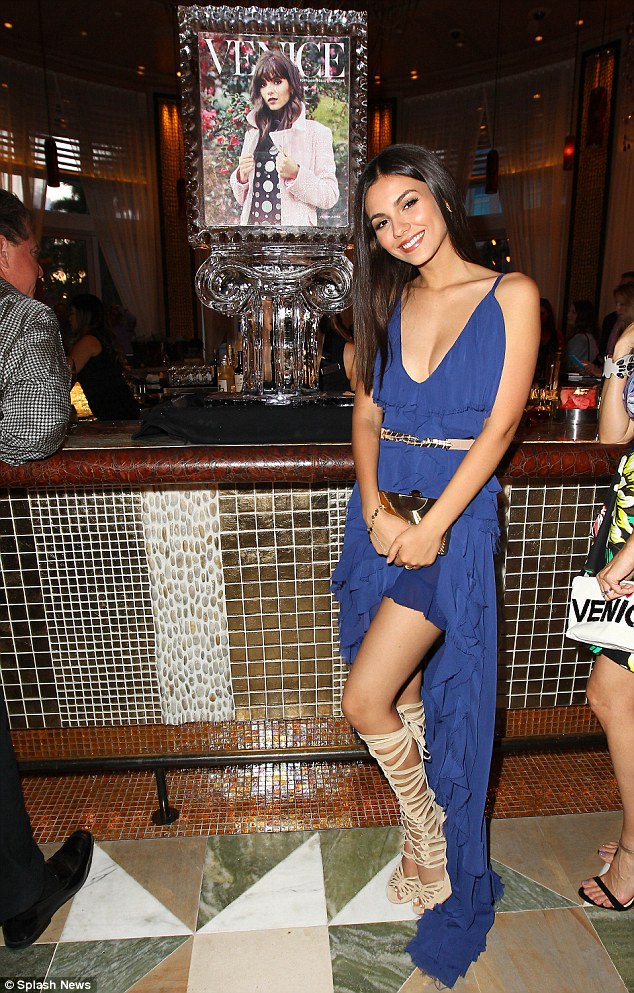 Victoria Justice attends the Venice Magazine party at Hard Rock Hotel in Hollywood, Florida, on May 5, 2016
Well, people. What do you think? Did Tori nail it or fail it? Did she over-decorate or does she look spectacular in her highly textured ensemble? Will you wear the dress and sandals together if you had 'em?
Victoria's blue dress is from Alice + Olivia, and so are the sandals. If you fancy ruffles, you can grab the number over at Shopbop. It retails at almost $700.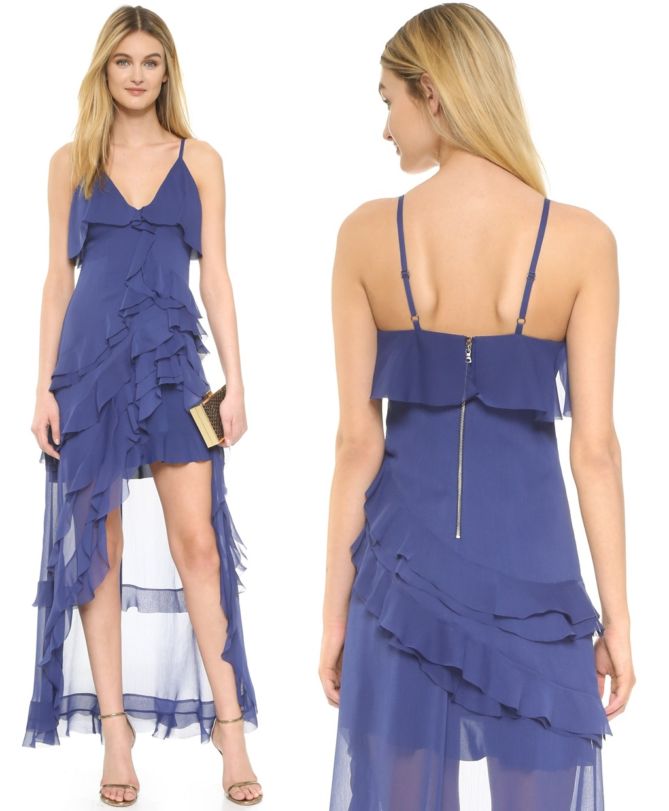 Alice + Olivia Laverne Gown, $698
As for the sandals, below is a closer look at the pair. They feature swirly cutout straps and lace-up closures through the center. The shafts are about 15 inches tall while the self-covered heels are 4 inches in height. With a simpler outfit, I think these shoes will rock. Would you agree?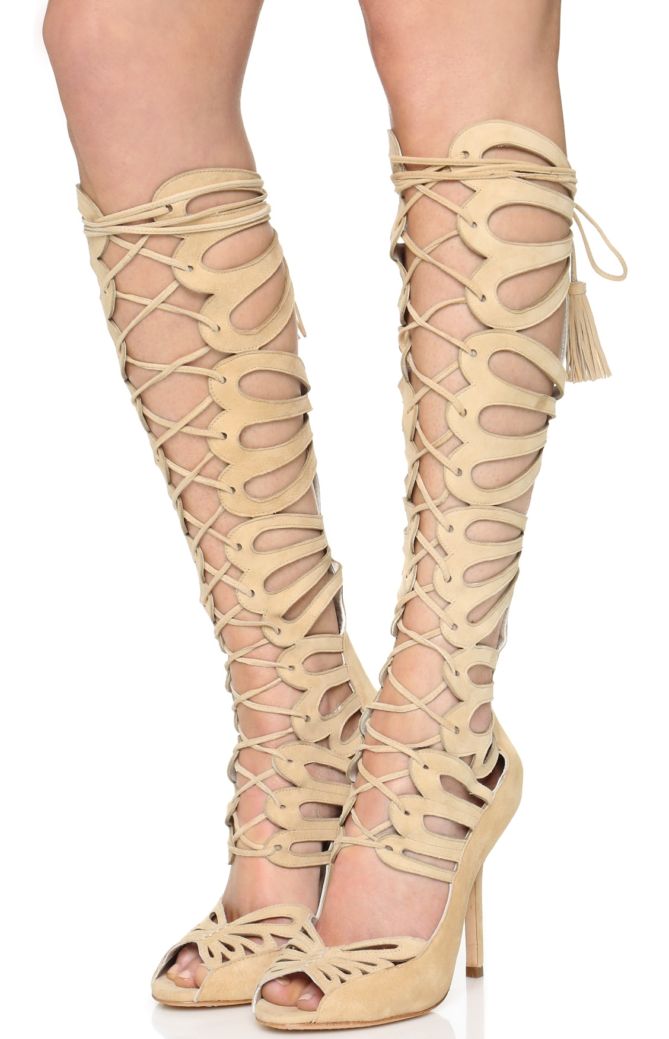 Alice + Olivia Naomi Gladiator Sandals, $550