We all know how Victoria Beckham loves her high heels. But on Wednesday, she stepped out in a pair that looked rather painful. I say painful because the stilts were so tall and thin I was sure they were going to break any moment.
Of course, that didn't happen. The singer-turned-designer carried the shoes so well that she practically looked like she was gliding as she headed into a waiting vehicle, most likely to attend some Fashion Week-related duties.
The shoes in question were sandals — a very simple pair of ankle-strap heels done in classic black. She used them with a pleated colorblock skirt, a white button-down shirt, an extra large tote, and some square-framed sunnies. Every single item in the attire was on point, and per usual, Victoria looked elegant.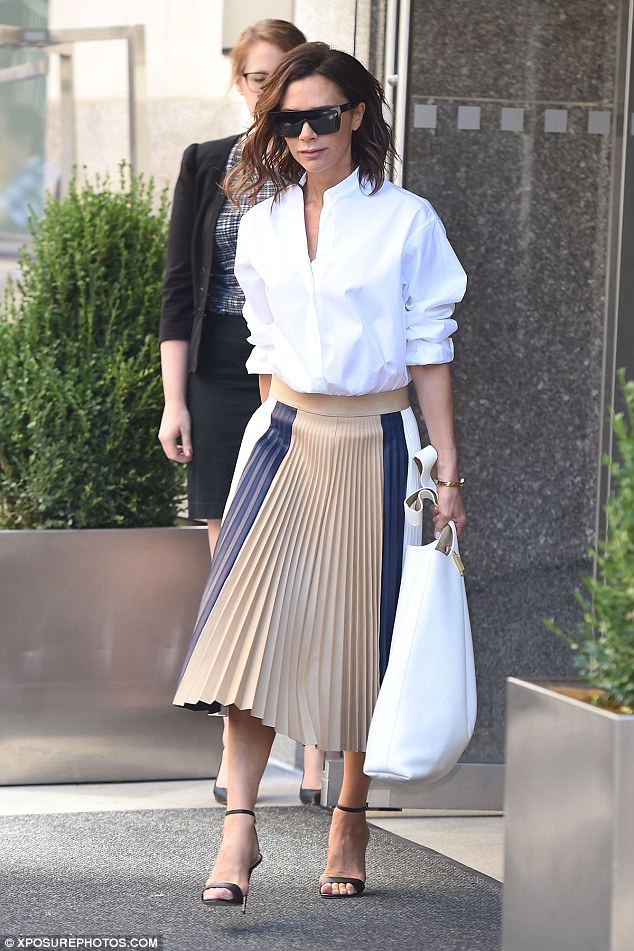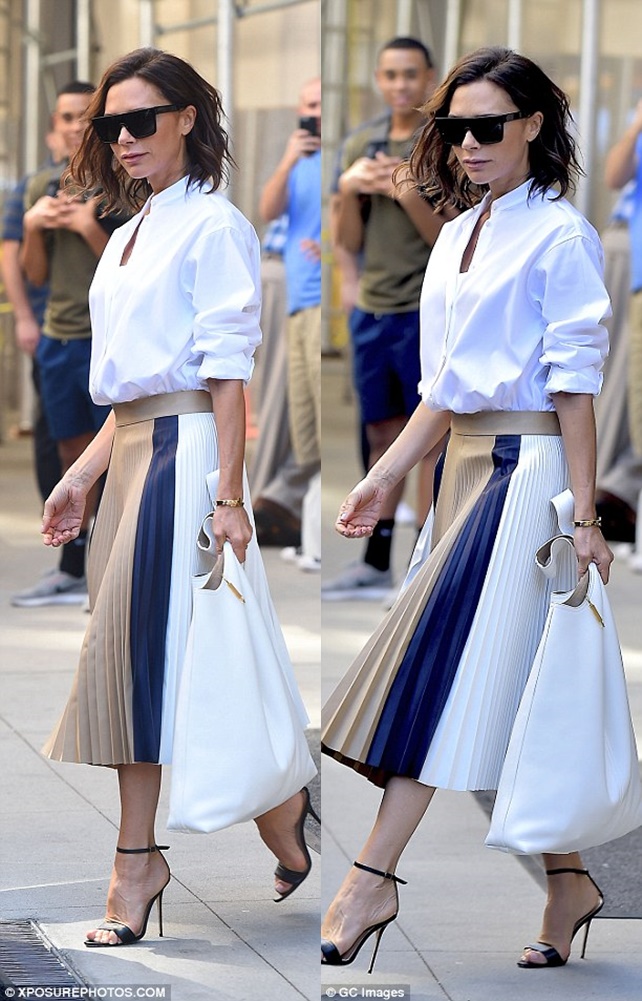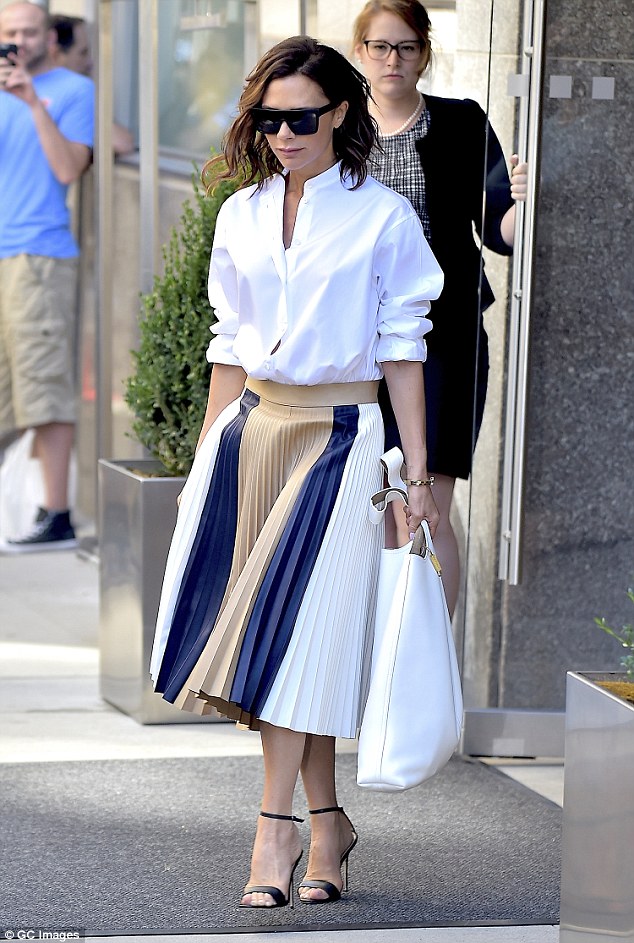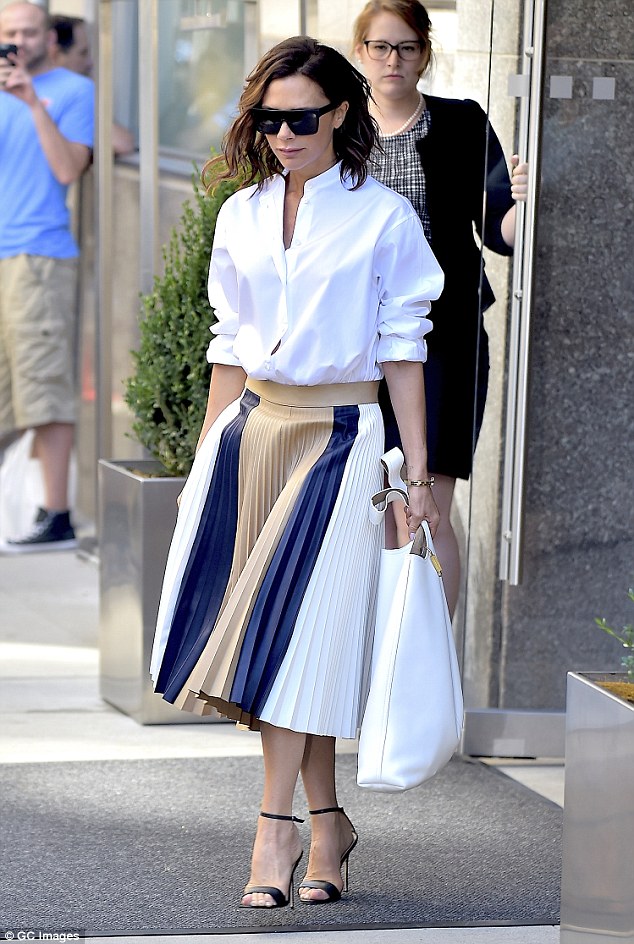 Victoria Beckham steps out of her New York hotel after the launch of her collab collection with Estee Lauder, September 14, 2015
I love the pairing she put together here. Don't you?
With that said, check out the sandals on her feet. Not only are the heels extremely thin, they are super tall too. You think you can wear a pair without feeling uncomfortable? They're the kind of shoes meant for sitting down; not walking.
Victoria's sunglasses, tote, skirt, and shirt are all from her fashion line. The skirt and purse, in particular, are from the spring 2017 collection, so they're straight off the runway. If you like the skirt, you can try checking Moda Operandi if they have it. Other than that, you'll need to wait a few months before you can get your hands on the the piece.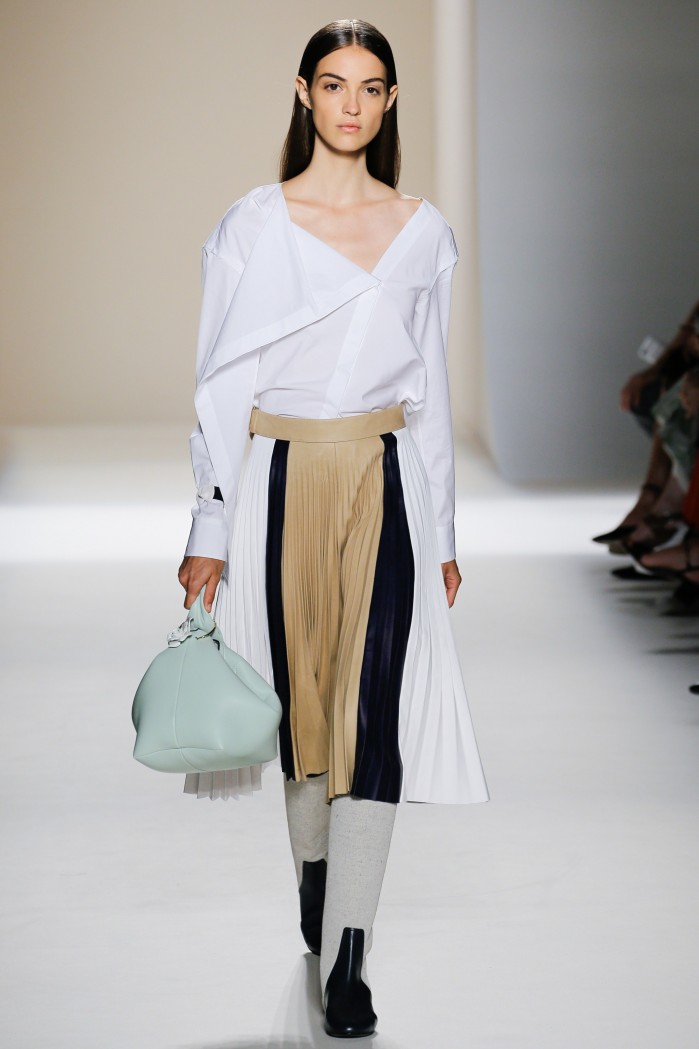 Victoria Beckham Spring 2017 Colorblock Skirt and Purse
On a side note, you can now grab her square-framed sunnies if they're what you're in the mood for. Simply head over to Net-A-Porter and purchase the "D-Frame" acetate sunglasses. They retail at $450:

Victoria Beckham D-Frame Acetate Sunglasses, $450
As for Victoria's super sleek sandals, some sources are saying they are the "Chaos" from Manolo Blahnik. The style features super slim ankle straps, single straps on the front, and very slender 4-inch-tall heels.
Here's the thing, though, I don't think Victoria's shoes are the Chaos. The shape of the heels look different and the ankle straps are much thinner. Plus, the heels look shorter. Below is a closer look at the Chaos so you can compare.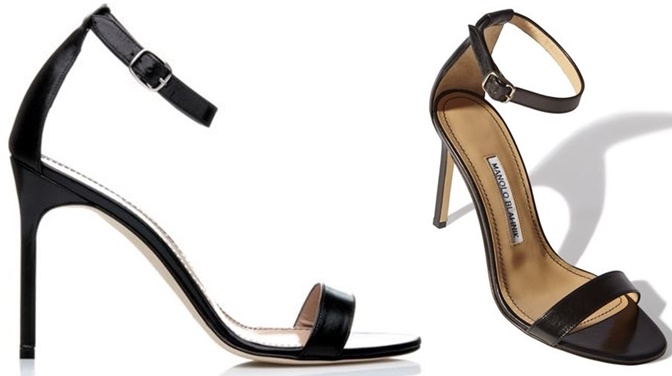 Manolo Blahnik Chaos Sandals, $725
Well, what do you think? Are Victoria's sandals the Chaos or no?
Based on the heel shape, I'm more inclined to think they're from another label. Or if they are indeed from Manolo Blahnik, they're of a different style. Here are sandals from Casadei that come with elaborate add-ons. If you take out the decoration, the silhouette actually looks a lot like Victoria's pair.
Then again, I could be wrong. So any clue as to where Victoria scored her sandals?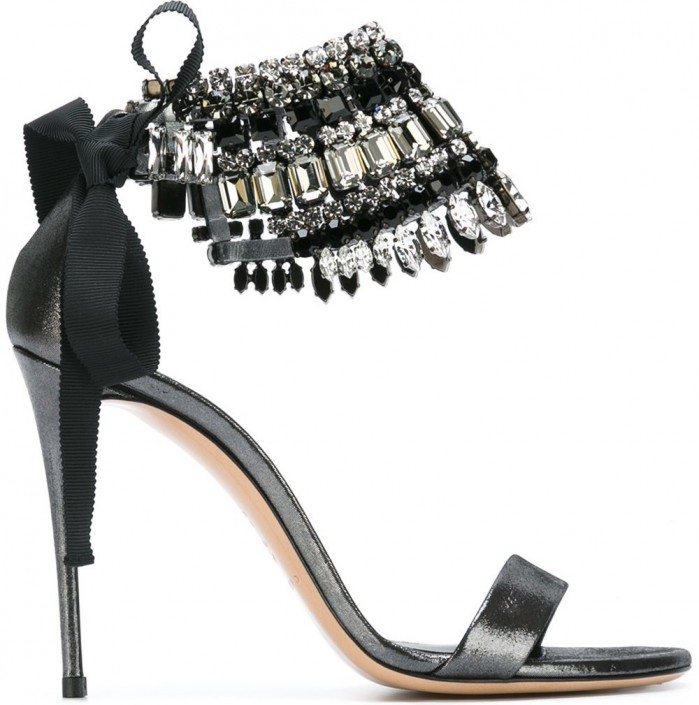 Casadei Embellished Ankle Strap Sandals, $2100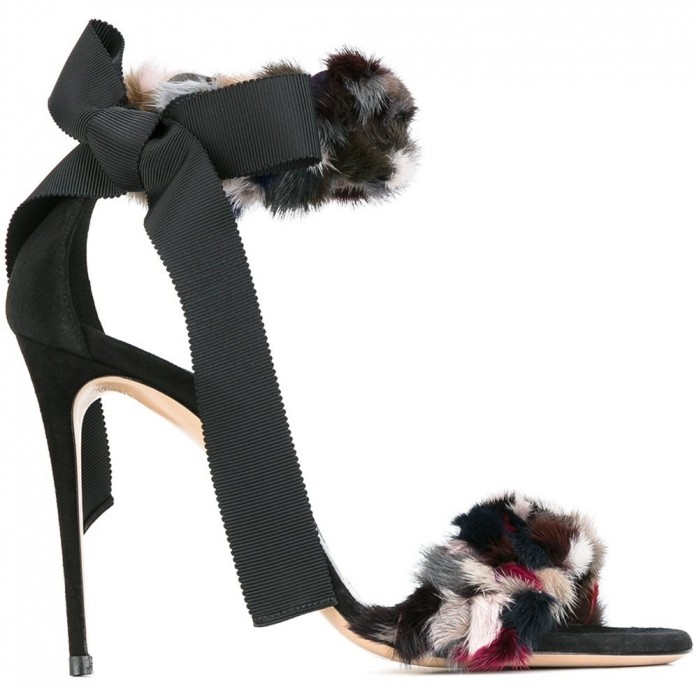 Casadei Fur Detail Ankle Strap Sandalds, $1268