Yes people. Apparently, the heel-loving Victoria Beckham takes a break from her stilettos each time she heads to work. This, she revealed in a recent interview with The New York Times.
The fashion designer, who won  the Brand Award during the British Fashion Awards held in London last December (picture above) and who will be presenting her collection at New York Fashion Week today, likes to wear flats each time she visits her Battersea office. Her reason is simple — she needs to get things done, and therefore, favors comfort over style.
Well, all I can say is it's nice to know she's actually human.
For plane rides, however, Victoria likes to keep her stilettos on. In fact, she was spotted looking posh and polished in her high heels as she exited JFK airport early this week. Her ensemble also looked like it came straight out of a magazine editorial. The attire included cropped camel-hued trousers worn with a matching coat and a black top.
To add spice to the outfit, the former Spice Girls member mixed the pairing with a leopard print tote from her fashion line and some beige cap toe pumps.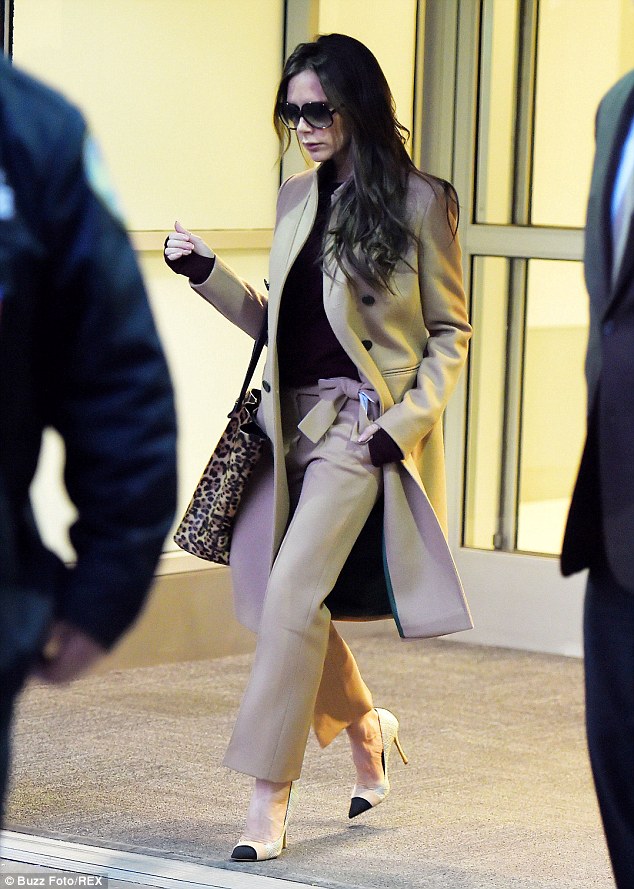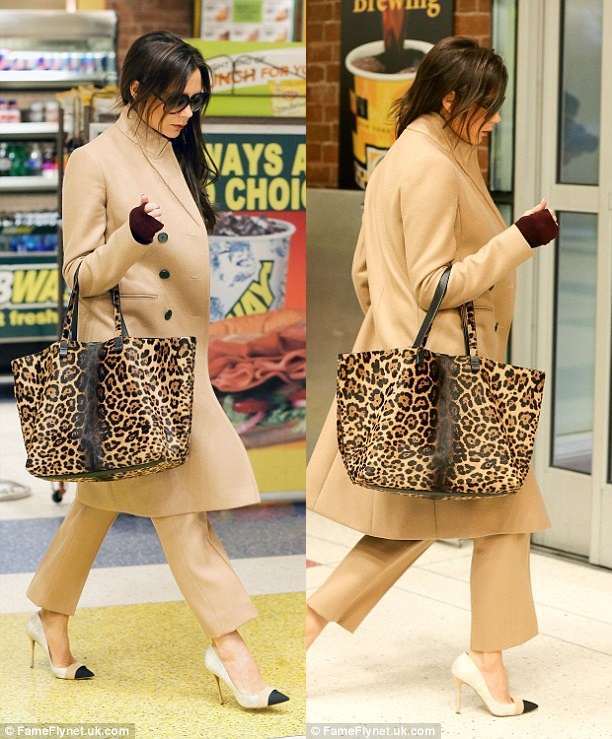 Victoria Beckham arrives at JFK airport in New York City on February 9, 2015
How do you like Victoria's latest plane-ride look?
It's elegant and classy, for sure. What made it standout, however, were the extras she used to go with. That leopard-print tote is a winner and so are the shoes. Of course, dark oversized sunnies always add a dash of glam to the equation.
Victoria's tote is the "Simple Shopper" and you can score it online via the Victoria Beckham website. I must warn you, though, it retails at a whopping $2395 (oh my!).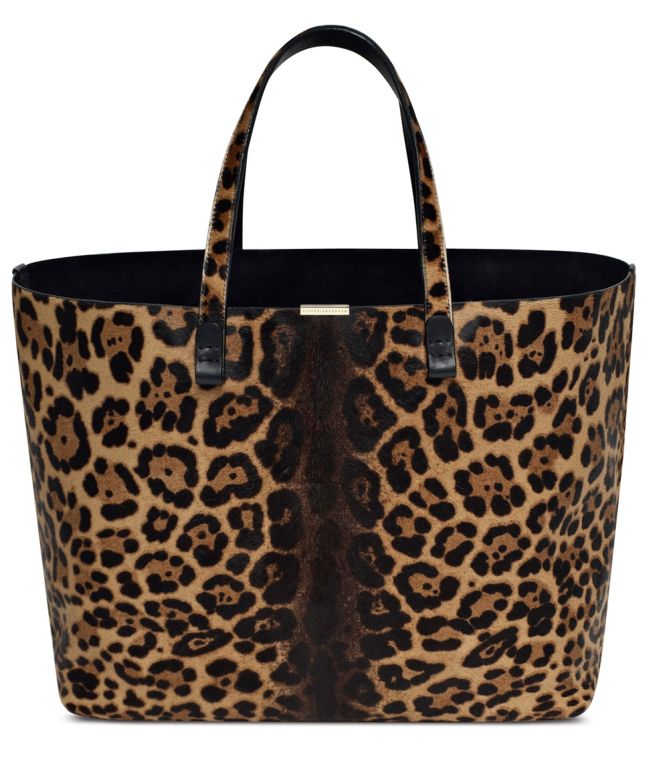 Victoria Beckham Simple Shopper, $2395
As for Victoria's cap toe pumps, they're from Nicholas Kirkwood. Dubbed as the "Rosing", the style features multi-tonal mixed-media treatment, pointy toes, and 4.25-inch-tall heels. Below are a couple of other renditions of the Rosing that are available online. If you like what  you see, feel free to order away: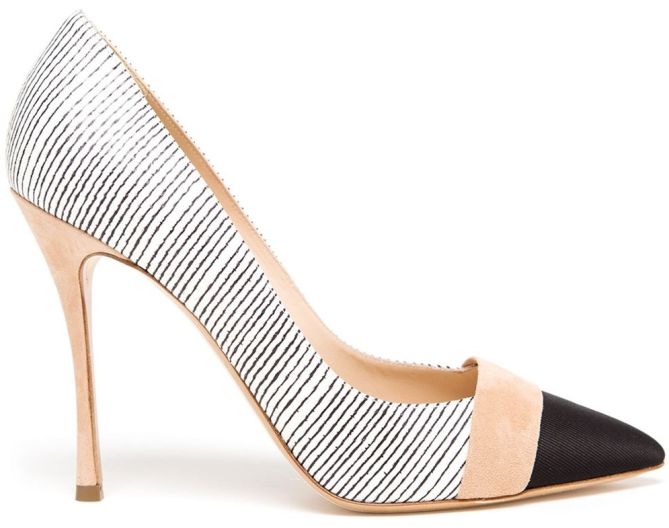 Nicholas Kirkwood Rosing Cap Toe Pumps in Black/White/Nude, $827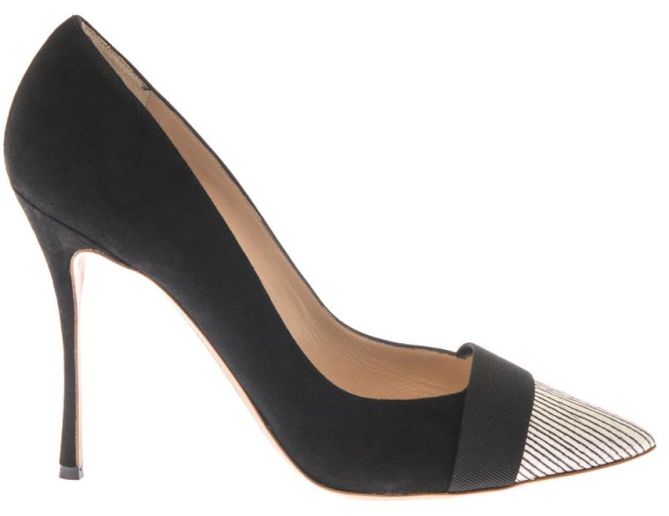 Nicholas Kirkwood Rosing Pumps in Black/White, $705