When I go shopping, I like to be as comfortable as possible — especially if I'm going to do a lot of walking. Victoria Beckham, on the other hand, lives in her heels and doesn't mind using them even while engaging in some retail therapy.
The singer-turned-designer was spotted taking her eldest son to a famous sneaker store in New York, where Brooklyn later acquired six new pairs of kicks to add to his collection.
I guess that's one benefit of having rich parents. You can have a plethora of designer clothing and accessories and that still won't empty your mum's bank account.
Speaking of mum, Victoria wore sky-high booties for the shopping activity. She used the lace-ups to complement matching separates from her own fashion line. It was an odd-looking getup, but with Victoria's slim frame, she managed to pull it  off.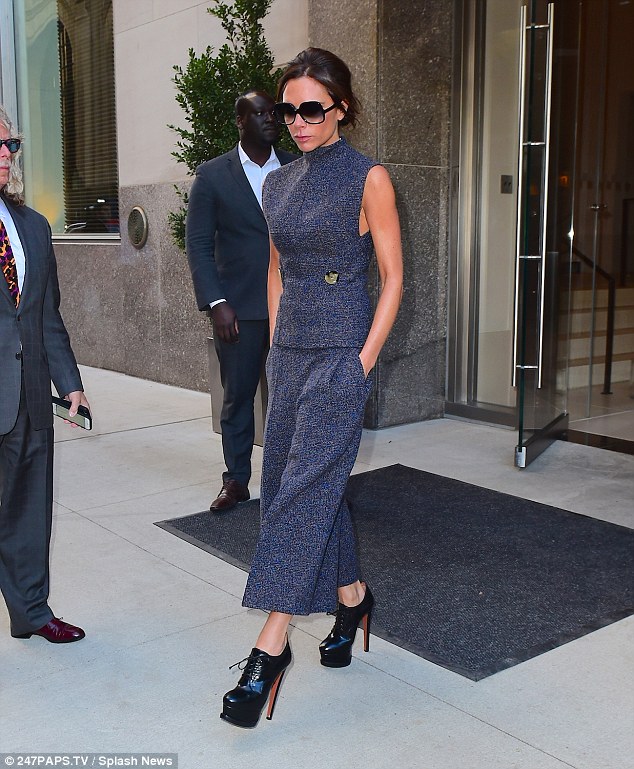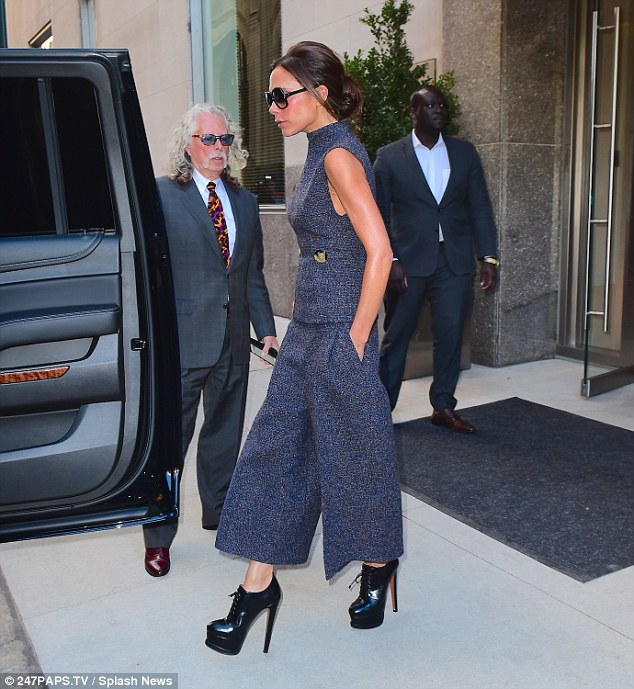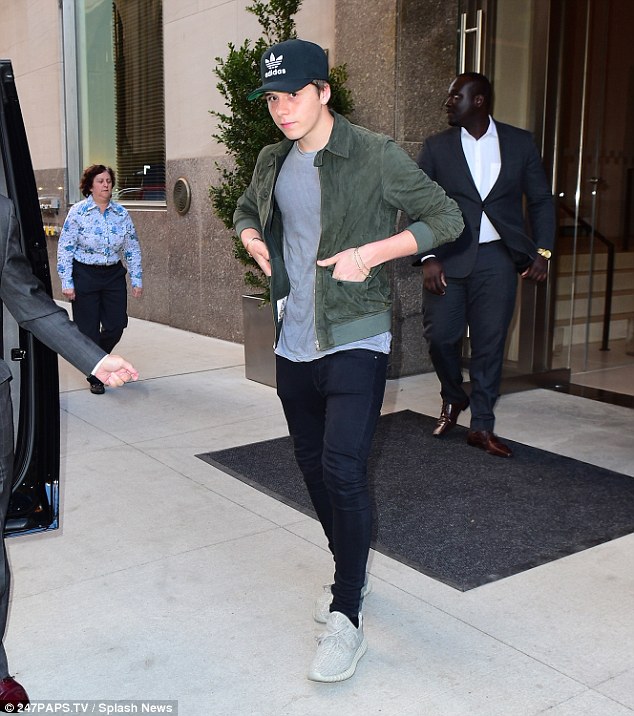 Victoria Beckham leaving her New York hotel with eldest son, Brooklyn, to head to a famous sneaker store on November 9, 2015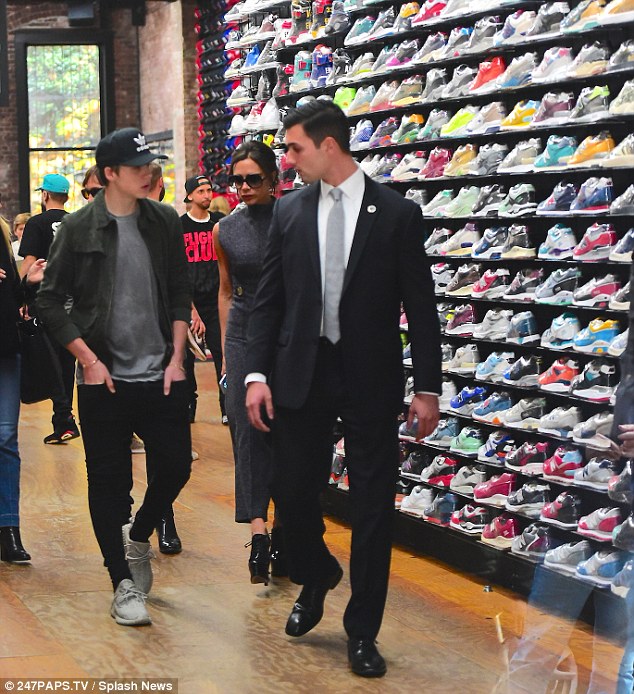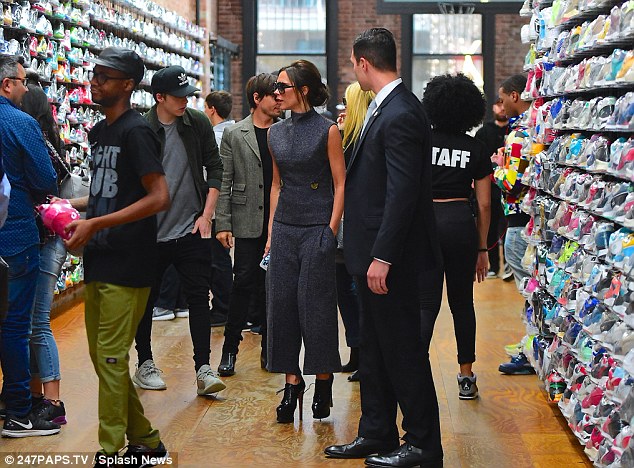 Victoria and Brooklyn shop at Flight Club
Do you like Victoria's latest street style or do you find the outfit frumpy and ill-fitting?
The trousers are meant to slouch, I think. I'm not too fond of the way she finished the pair with lace-up platform boots, but each to her own, I guess.
Victoria's booties are from Alaia. They feature inch-thick corrugated platforms, slender 5.5-inch-tall heels, and lace-up closures through the center. They're a chic and chunky pair meant to give you a height boost.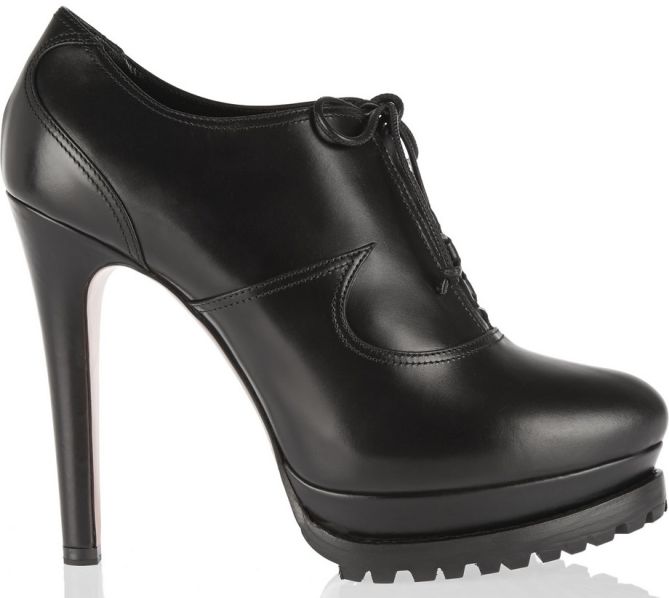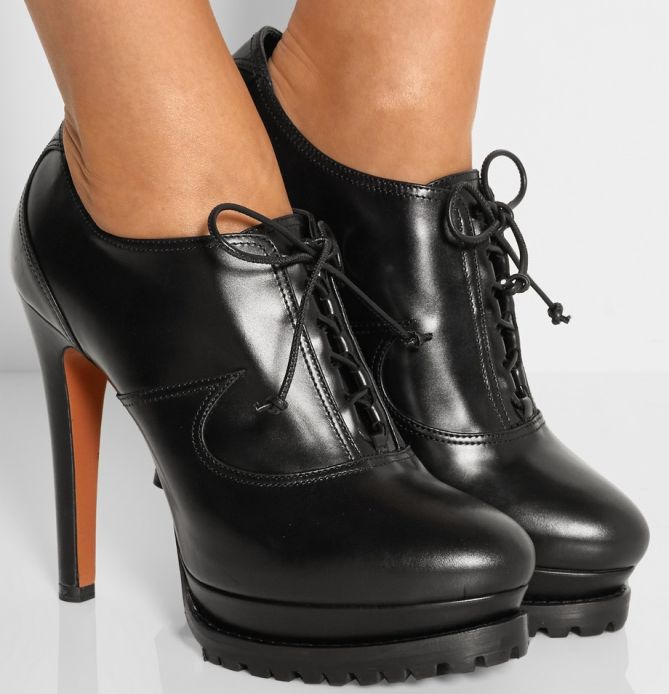 Alaia Lace Up Leather Booties, $1600
You can find Victoria's Alaia boots online if you think they're cool. Earlier in the day, the designer appeared on Good Morning America in another pair of standout shoes. They featured raised collars and extra slim heels — a pair from Casadei, obviously. She used the pumps with a simple black shift dress detailed with fringes at the bottom.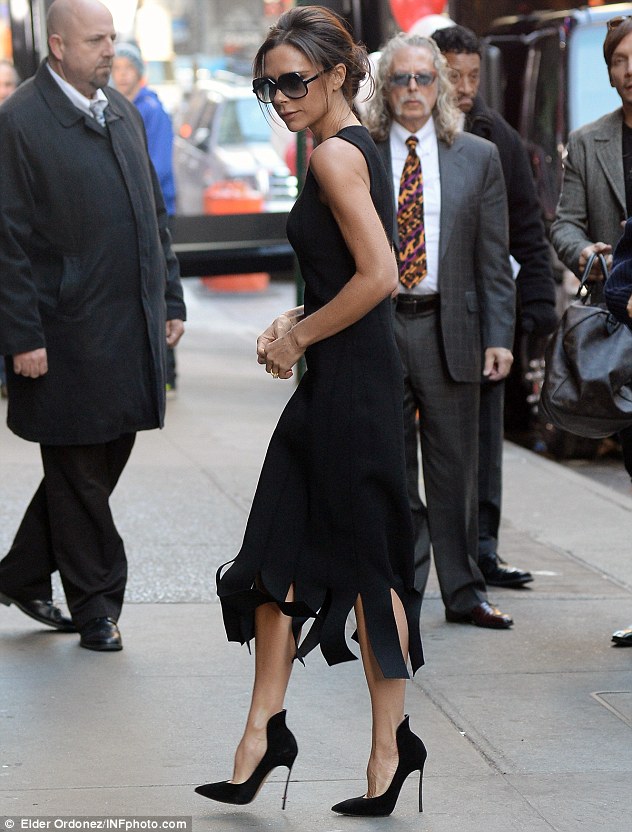 Victoria Beckham makes an appearance on Good Morning America on November 9, 2015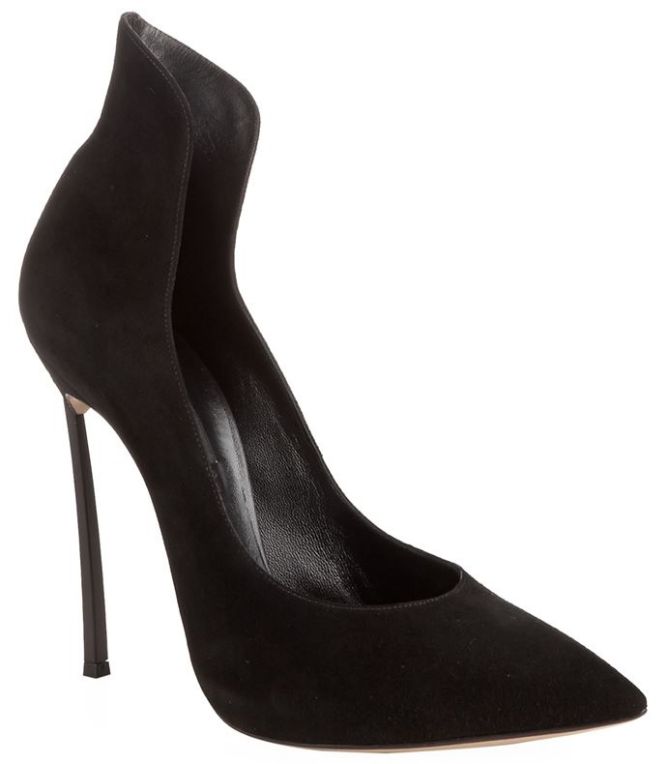 Casadei Collared Blade Heel Pumps, $