Victoria Beckham may look super posh and even a little snooty. But her online accounts will show that she doesn't really take herself too seriously. She has a fun life. She just happens to be super successful.
Last week Victoria Beckham visited the Condé Nast College of Fashion & Design in London and tried the treadmill desk at the college (photo above). Victoria Beckham excitedly tweeted, "Every office should have one of these,work out and work at the same time!! Genius!!" X vb
Victoria wasn't exactly at the Conde Naste College to try out the treadmill desks, the 39-year-old mom and designer was there to talk about her inspiring life. She later answered questions from the students.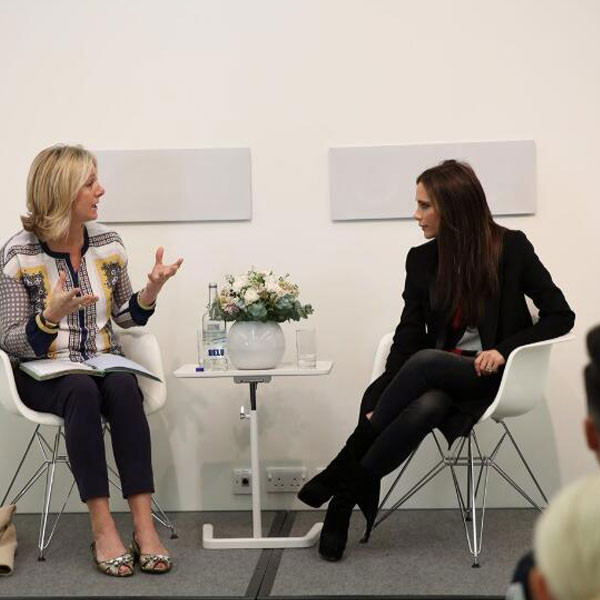 "Inspiring afternoon with the students at @CNCollege – thank u Susie Forbes! X vb," Beckham later tweeted.
Now let's go back to discussing her super high heels. The shoes Victoria had on are by Casadei. You can get a better look at it below: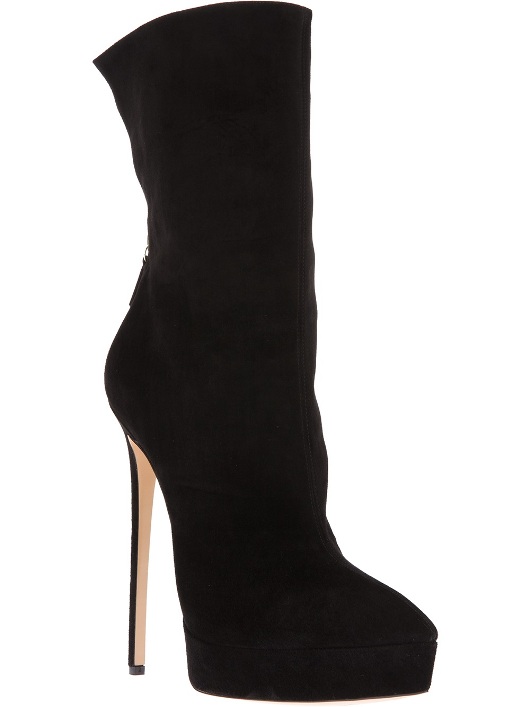 With money to burn, the $1,100+ (available at Far Fetch) pair of booties is definitely a fantastic splurge. However, not everyone would want to spend that money a pair of shoes with 7-inch heels. Especially since they could be very unpractical during the cold months with pavement covered in snow. How can anyone walk in snow-covered streets in 7-inch heels?
If you're looking for a more affordable pair of shoes that will give you the same kind of vibe as VB's shoes, then we have just the right pair for you: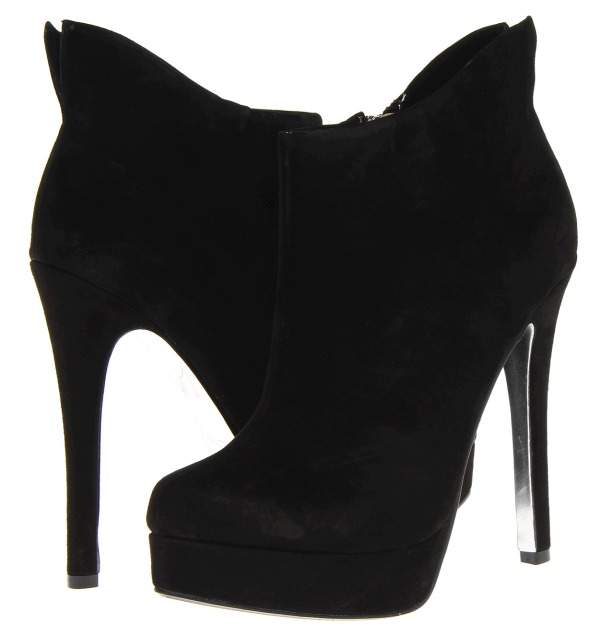 The shoes have heels that are 5 1/2 inches. Still very tall! But the upside to the Chinese Laundry booties is that they only cost $145. You can  buy several pairs of these shoes with the money you would have spent on the Casadei pair.