Victoria Beckham just stepped out in a perfectly polished (and pressed!) ensemble on Sunday. The fashion designer wore black and white separates as she attended Day 1 of the Social Good Summit held in New York City. Her getup included a black sweater worn over a white-collared black button-down shirt and some finely tailored black trousers.
In keeping with the achromatic color theme, Posh punctuated the pairing with a black envelope clutch, dark sunnies, and a pair of pointed black-and-white loafers.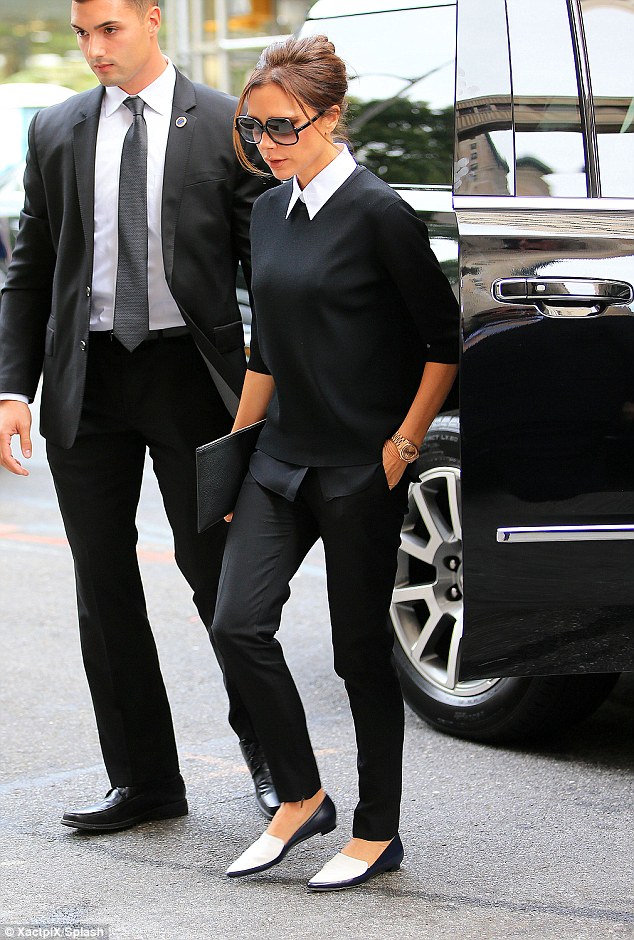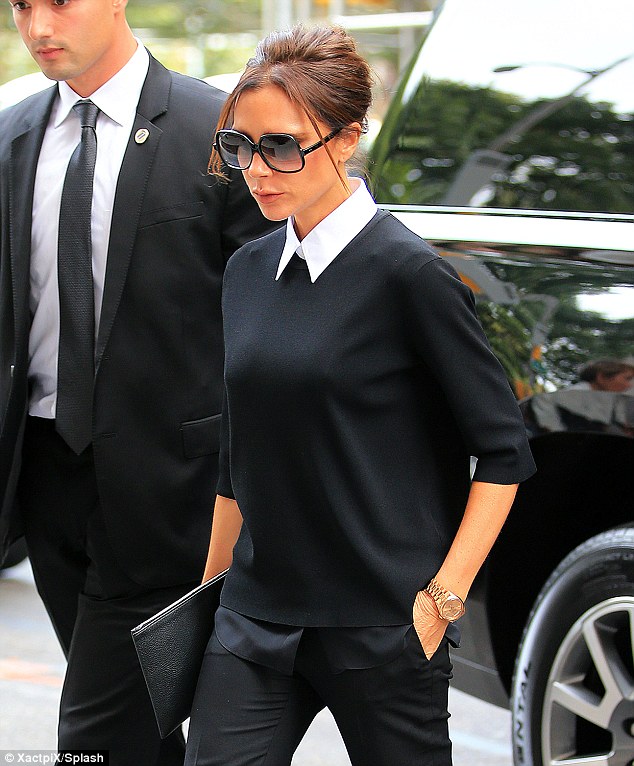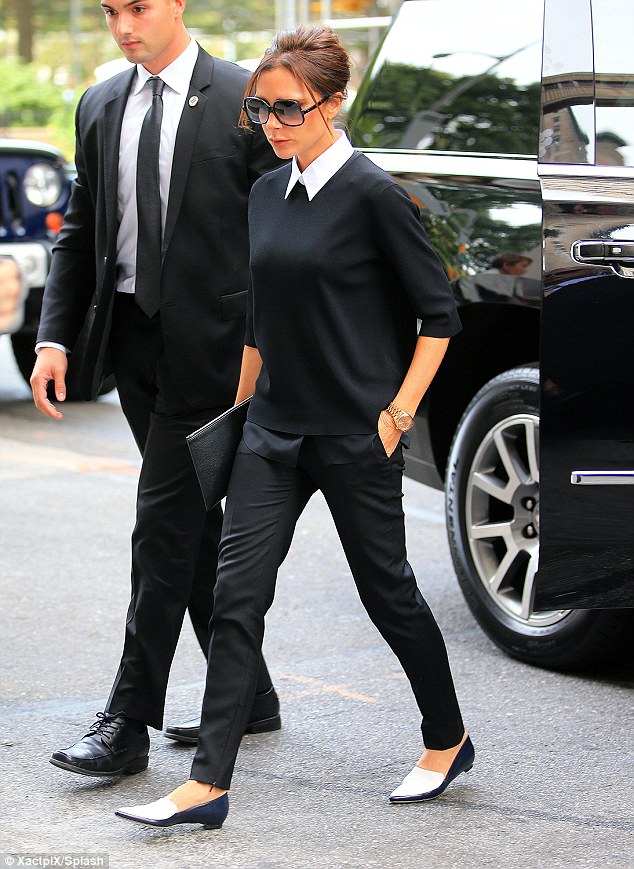 Victoria Beckham attends Day 1 of the Social Good Summit in New York City on September 27, 2015
Doesn't she look super elegant and chic? And check out the clothes; there's not a wrinkle in sight!
I'm a sucker for black-and-white, as well as menswear-inspired outfits and accessories, so you can imagine how taken I was the moment I saw Posh parade herself in this attire. It's a look I'm putting in my book; I literally cannot wait to copy it.
Victoria's sweater, trousers, shirt and purse are from her own fashion line. Her shoes, on the other hand, are still a mystery. No info has been released on the pair yet either, but just in case you're keen on stealing her style, I recommend you grab the 10 Crosby by Derek Lam "Agatha":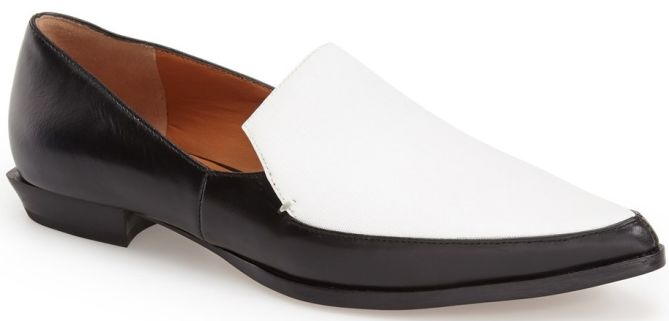 10 Crosby by Derek Lam "Agatha" Pointed Loafers, $295
Much like Victoria's pair, these shoes come in a pointed silhouette, as well as a black-and-white palette. A pair will cost you about $300, so they're not cheap. But at least the price is a lot more attainable compared to most designer shoes. Would you agree?