In an interview, Victoria Beckham shared how she manages to work things out while running an enormously popular global fashion empire. Such juggling act requires military organization just to make sure she and David don't miss out on their children's rites of passage. The mother to four children still manages her hectic schedule at work and family life seamlessly with her kids – Brooklyn, 16, Romeo, 13, Cruz, 10, and Harper, 4 her top priority at all times.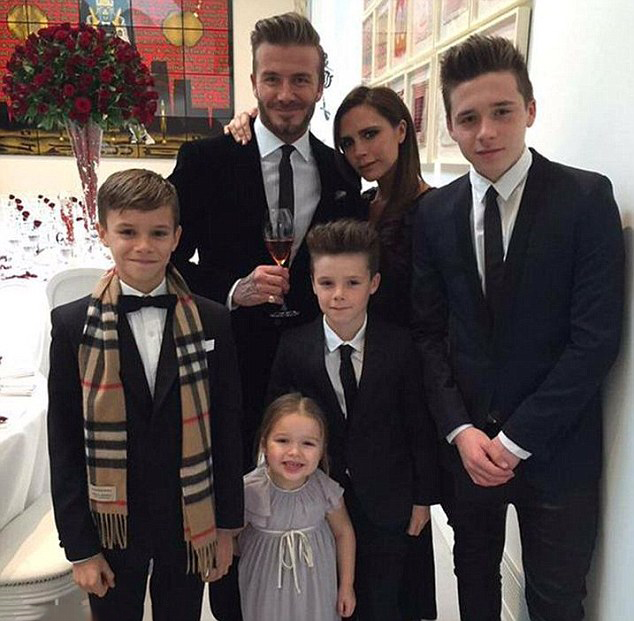 Adding another award to her always growing collection: The Essex-born businesswoman was recently honored for her work as a fashion designer at the Glamour Women of the Year Awards in New York and her charitable efforts as a UN Goodwill Ambassador. Talking to Victoria Moss of The Telegraph', she admitted that all her youngsters have been very supportive of what she does and are really very understanding that sometimes, it requires her to be away.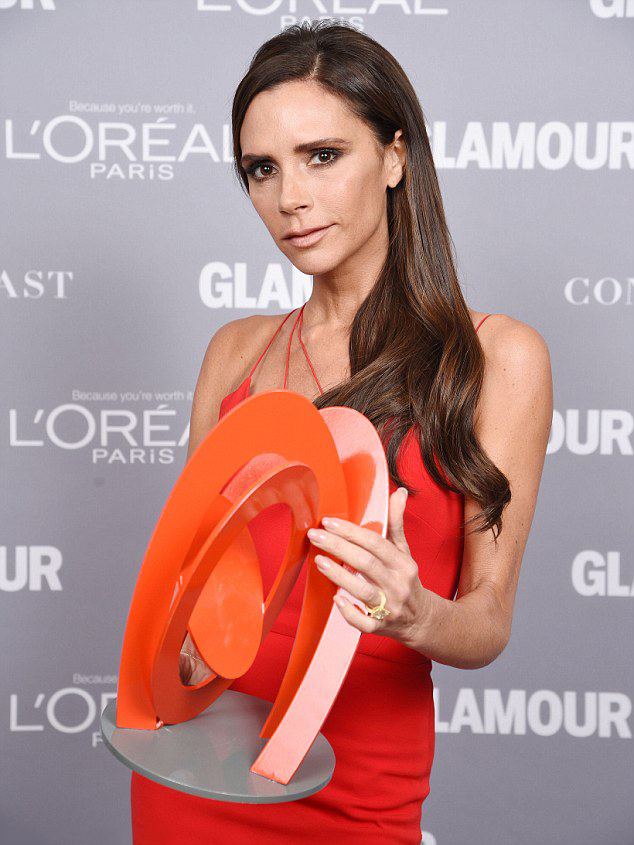 The interview marked the very first time the perfectly put-together star had referenced the now-shameful images wherein she can be seen being guided down her London flagship store's steps by her husband David, right after some rather wild 1st birthday celebrations in September.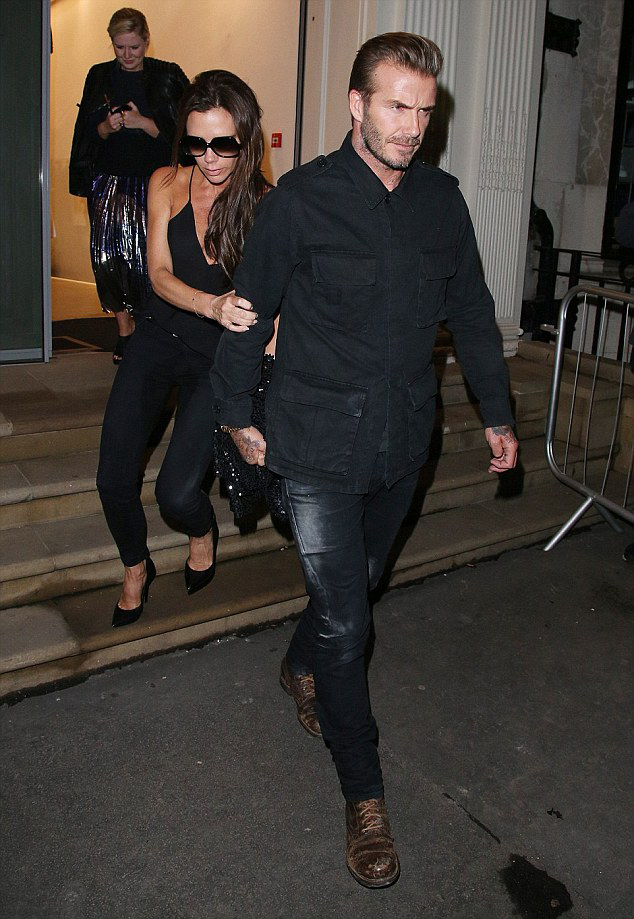 She seemed a quite unsteady in her stiletto heels after heating up the event with her fashion-industry friends that included Naomi Campbell. Victoria was also seen with an unattractive wet patch right at the back of her black jeans and on the crotch, thus suggesting she may have had an accident with a glass of bubbly during the occasion.
However, speaking about the party for the first time, she insisted she was not as drunk as it looks like in the pictures.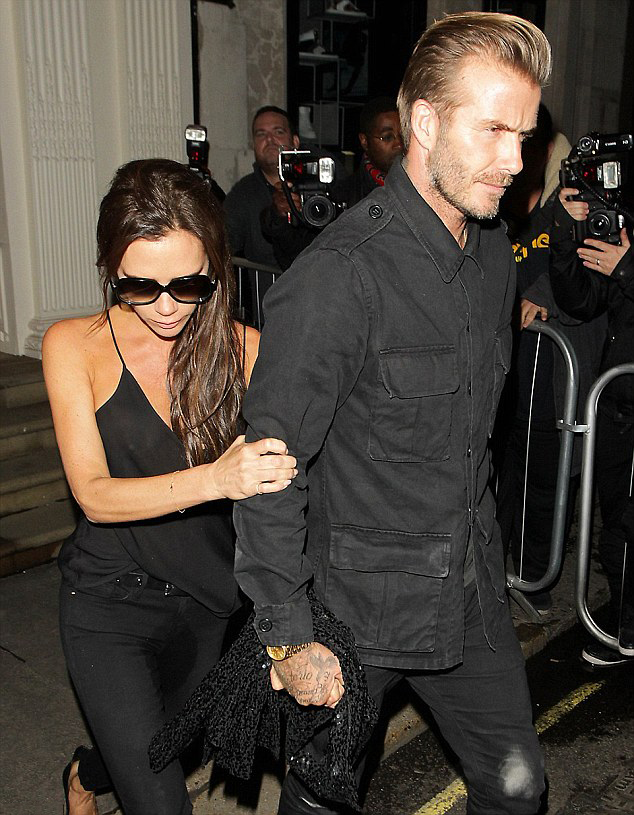 Victoria Beckham always manages to amaze us with her very own designs. However, when it comes to shoes, the mother of 4 always knows best. The former Spice Girl prefers the Italian brand Casadei. We adore her black suede pumps' structured collar. It has a shape that's quite been huge in the footwear fashion these days with its twist on a classic style. It's perfect to wear with your best LBD this party season with its vampy design which helps elongate the leg.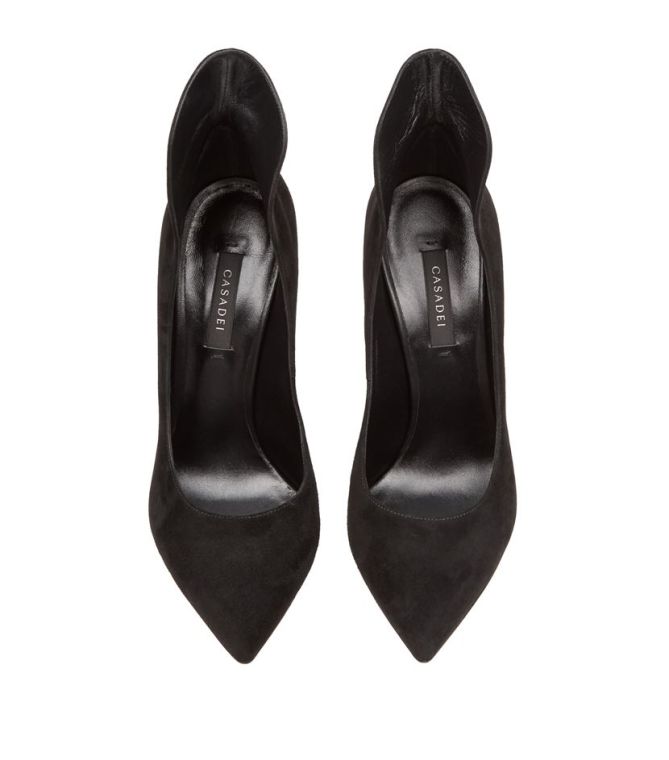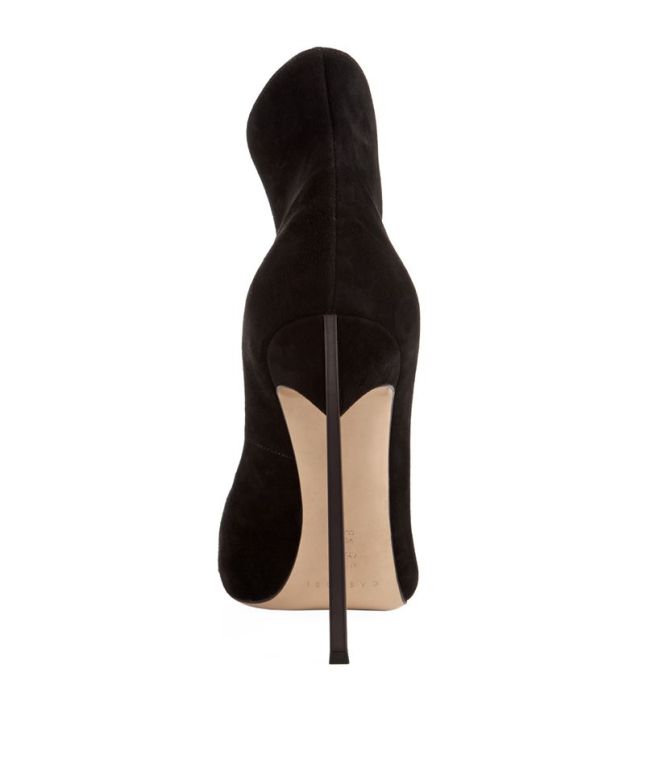 Casadei Blade Collar Suede Pump