All those days of battling with herself whether to order a big pizza or just stick with her diet plan has definitely paid off as Vicki Pattison strutted her sexy body in the streets of Manchester few days back. The 27-year-old actress went out with her pals in a skimpy mesh bralet which certainly showed off her enviably toned abs. The sexy leather skirt surely complimented her total outfit as it clung perfectly to her curves.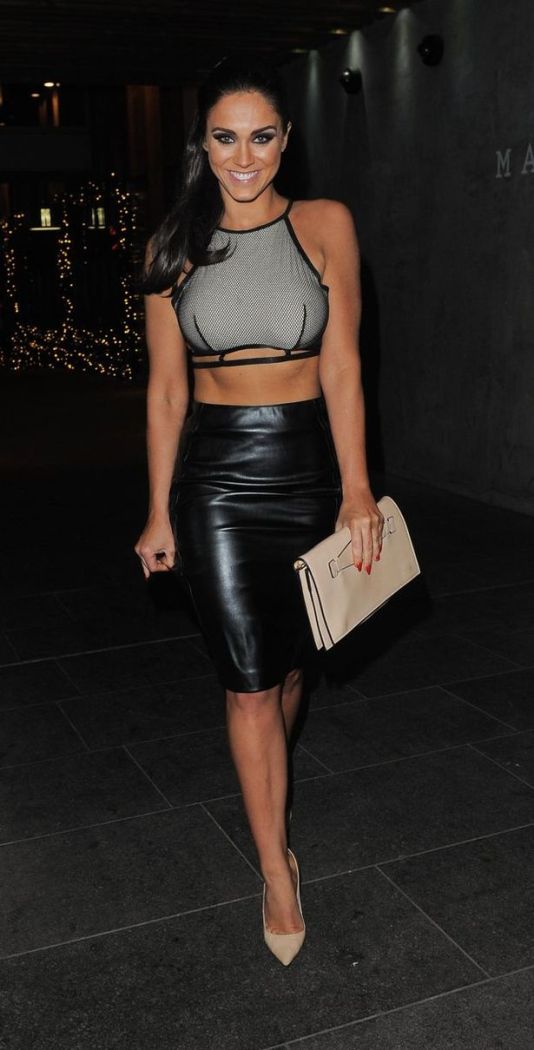 You may be thinking it's kind of odd to wear a skimpy outfit in a chilling December weather, but Vicki doesn't give a slight care. She just wants to flash off the result of her hard work. The actress had been very focused and serious with her workout session to drop off her size 16 to a half. Vicki also recengly went under the knife to go from a 32B to 32D.
The actress recently told Closer magazine about her journey to reaching a size 8. "I've worked so hard and I feel so good about myself. It's a constant struggle to stay slim," she added. "I fight temptation all the time and of course there are nights where all I want is a big fat pizza. But I've made the choice to stay healthy and I want to stay that way."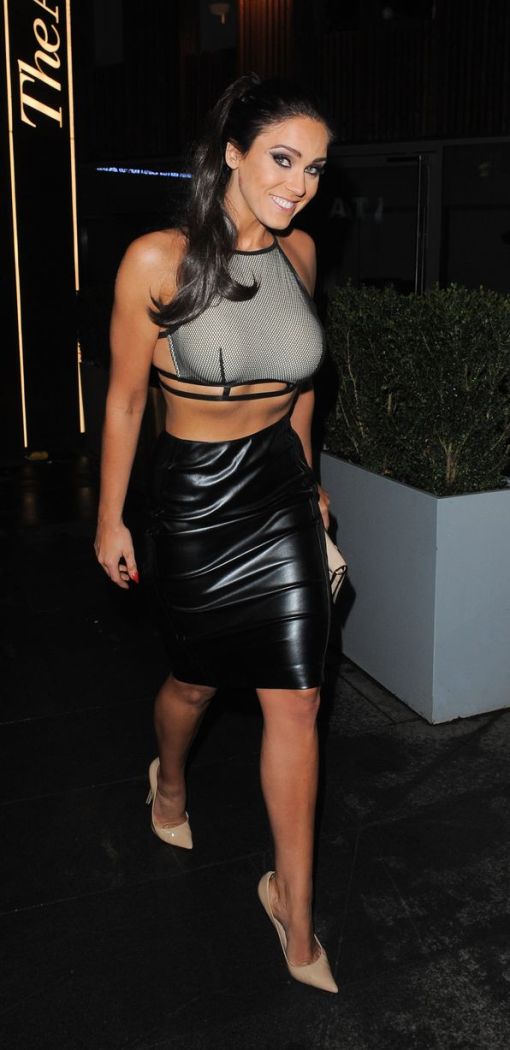 Vicky also unveiled her fitness DVD earlier this year with a 7-Day Slim secret which definitely wowed her fans after her stunning weight loss. Well who wouldn't believe her DVD if Vicki herself is a living proof that you can really shed off those excess pounds in just 7 days?
Oh well, as much as I like the gorge body of Vicki, I also couldn't get my eyes off her sexy nude pumps. I tried to Google for the shoes brand but couldn't find it so I just looked for the same style in Nordstrom and this is what I found– Manolo Blahnik BB Pointy Toe Nude Pump: