Vanessa's stint on Broadway may be over, but her relationship with Austin Butler appears to be going strong. The actress finally reunited with her boyfriend in New York on Wednesday. They were spotted taking a stroll in the SoHo district looking as cute as ever.
For the outing, Nessa rocked an all-white ensemble of lace-trimmed skater dressed teamed with white sneakers. She complemented the pairing with lots of cocktails rings, some oversized sunnies, and a choker necklace. An unexpected add-on that everyone couldn't help but notice was the paisley-printed neckerchief she used to go with the look.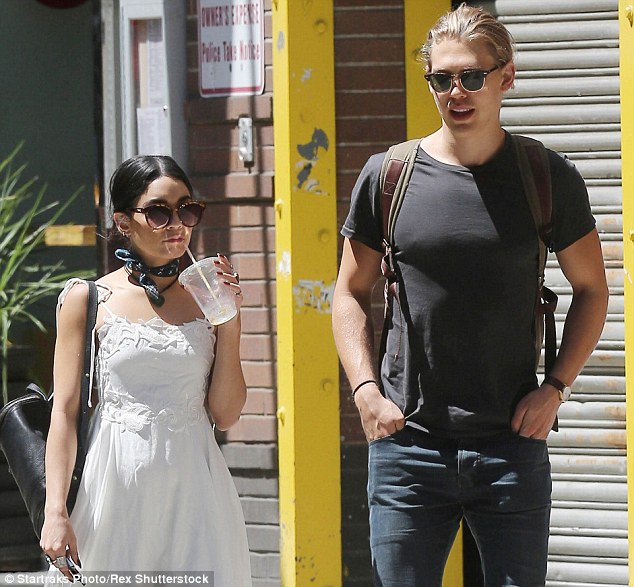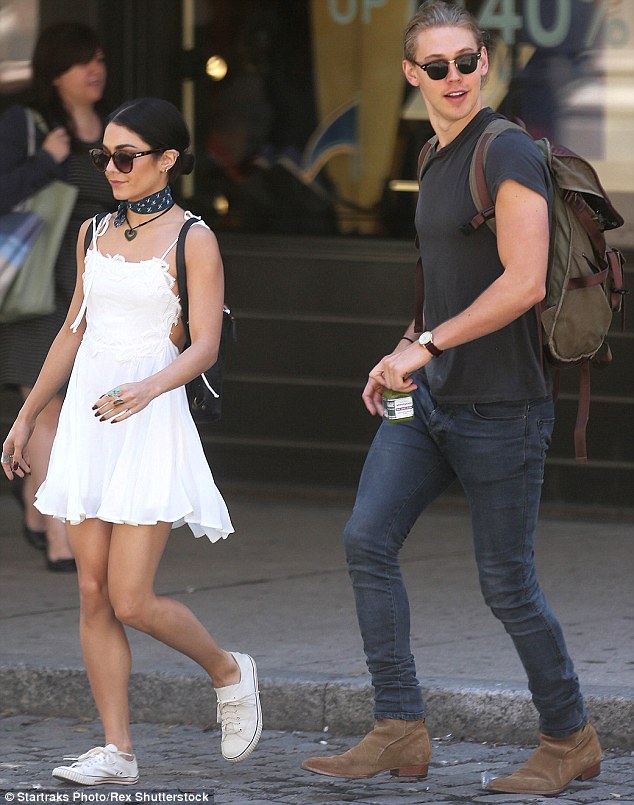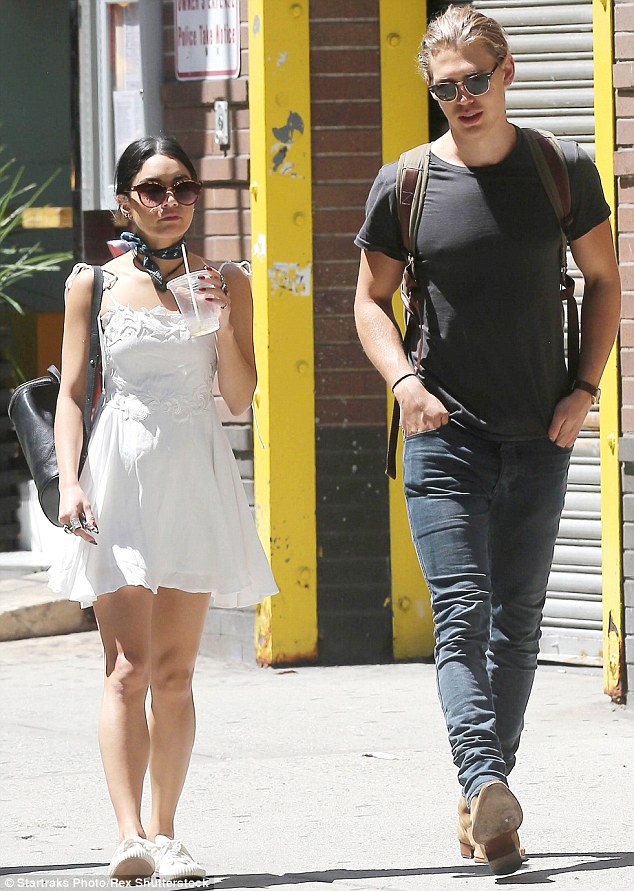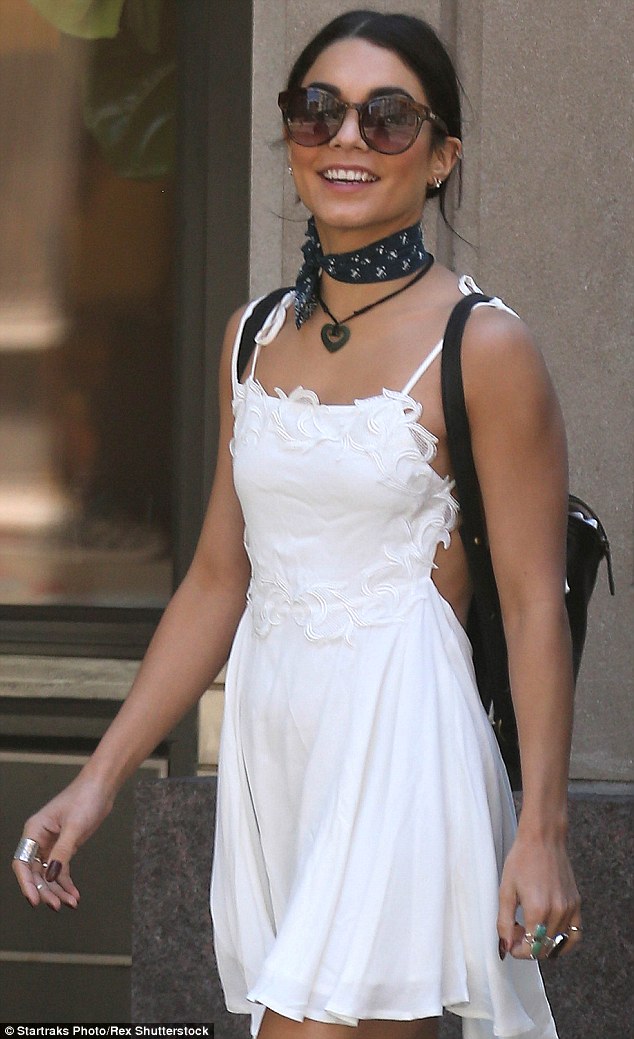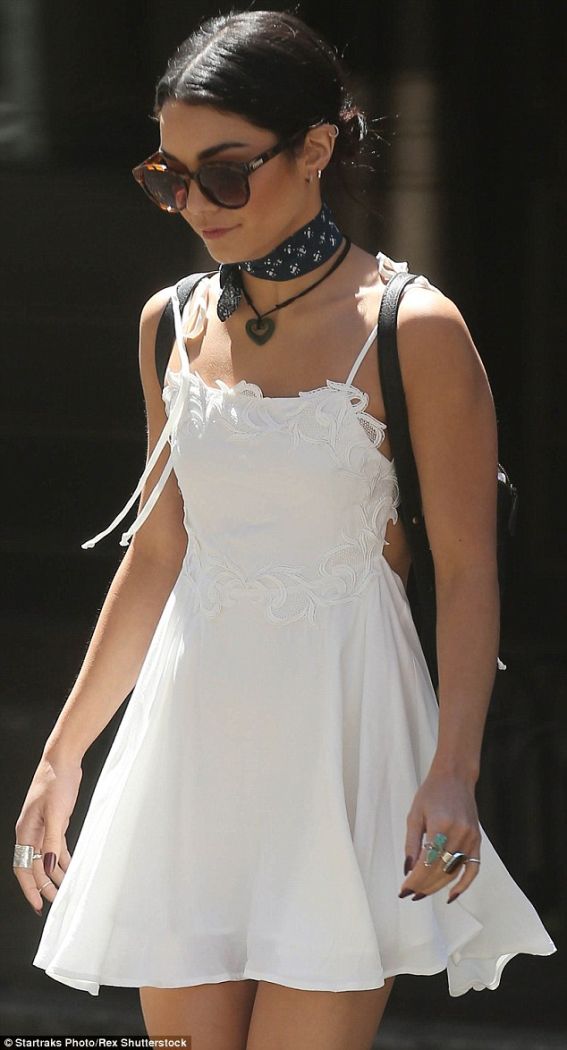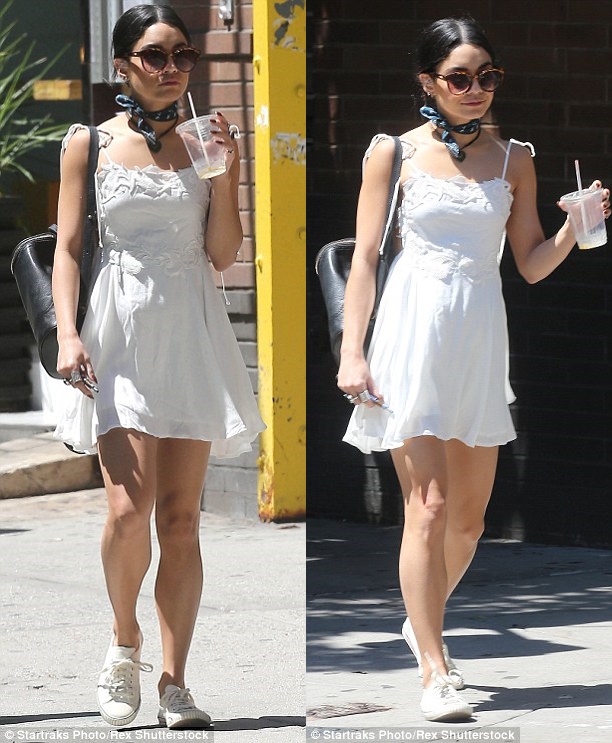 Vanessa Hudgens finally reunites with her boyfriend, Austin Butler, in New York City on June 24, 2015
Hmmm…. was she trying to cover up a little something? Maybe a kiss mark? After all, the two were apart for quite a while. What do you think?
You know what? We will never know if she was trying to hide a kiss mark. But one thing is for sure, her dress is very pretty. In fact, I am willing to bet you gals are dying to find out where you can grab it.
Vanessa's little white frock is from For Love and Lemons. It's called the "Sahara", and it's a sexy number detailed with a low-back design. You can get one online for $180:
For Love and Lemons Sahara Mini Dress, $180
Once you have the dress in order, you might as well get Vanessa's chosen footwear — a pair of Tretorn Tournament canvas sneakers in antique white. These shoes are quite similar to Converse's classic Chuck Taylor All Stars, if you ask me. But I guess what makes this pair unique would be the scalloped edging around the tongue of the shoes: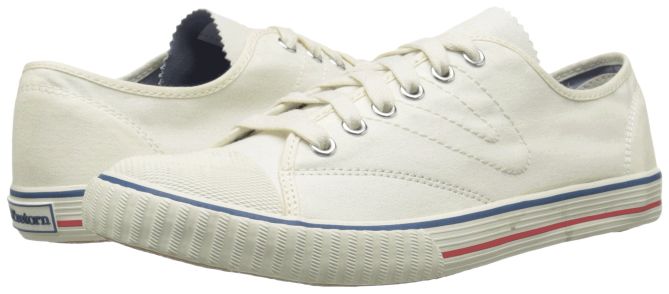 Tretorn Tournament Canvas Sneakers in Antique White, $75