If you know Elle Woods, then I don't think I need to introduce you to the hit movie, Legally Blonde. I watched the two installments and enjoyed them immensely.  Reese Witherspoon did an awesome job playing the protagonist. It was, in fact, her breakout role. I don't think anyone else could have done it better. Would you agree?
Now about the legendary Ms. Elle Woods; if you watched the movie, then I'm sure you remember the "bend and snap" tip she gave her manicurist friend. Here's the clip for those who are clueless:
Pretty cute. Right?
The funny thing is that the "bend and snap" rule actually works! It makes you look sexier. Even Vanessa Hudgens was spotted doing the drill as she was caught shopping at a grocery store in LA on Tuesday. Well, at least that's how it looked like. Check out these pictures: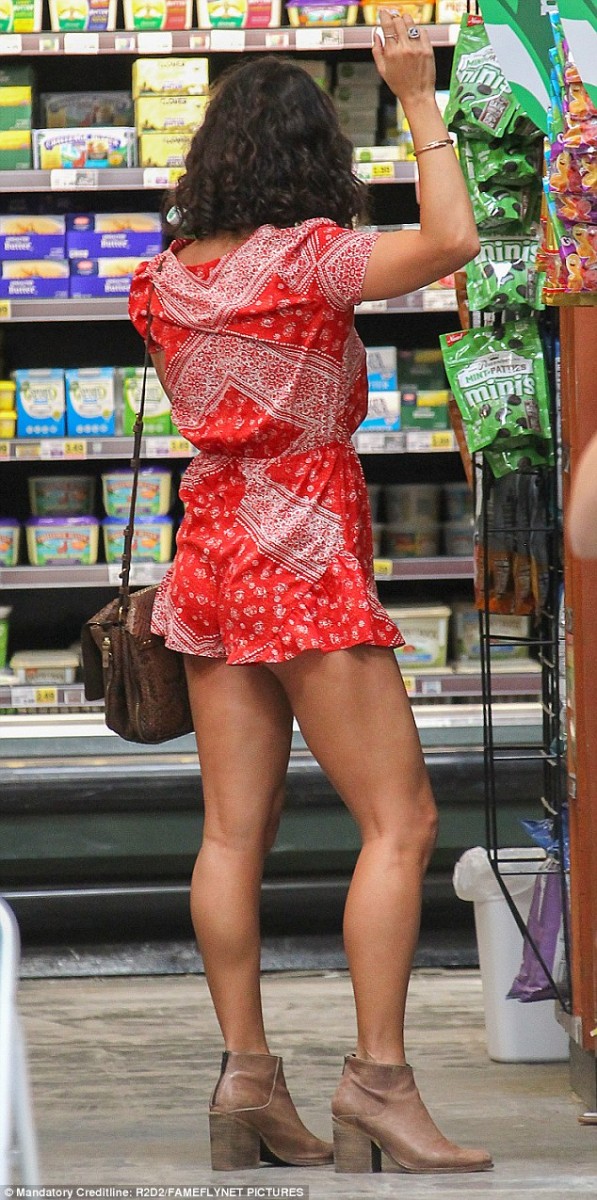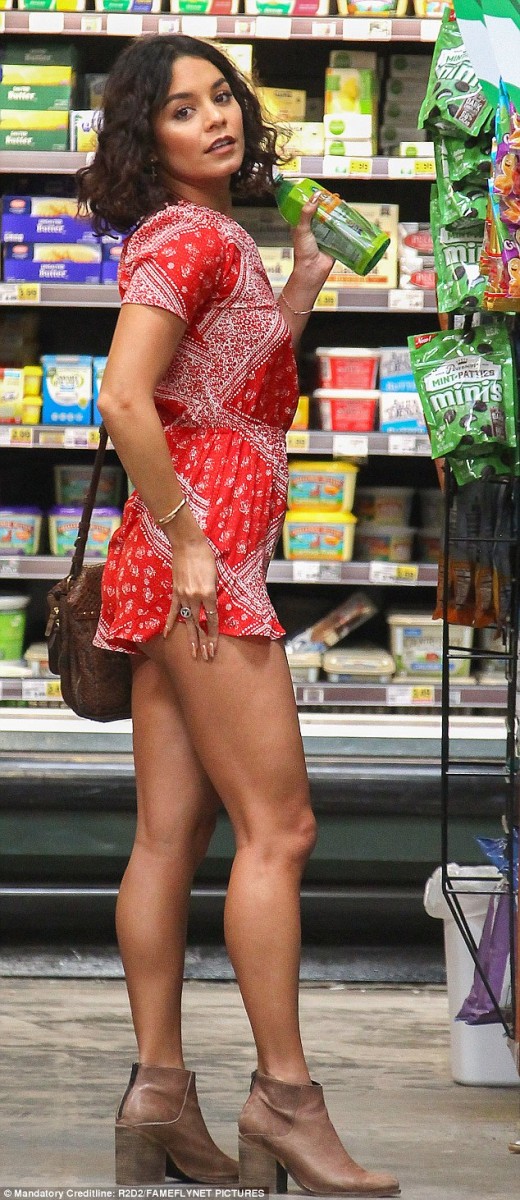 Vanessa Hudgens runs grocery errands in Los Angeles on August 16, 2016
Nessa's definitely lookin' good in the second photo. Would you agree?
It's a very sexy shot, especially since a bit of her butt cheek is showing. Plus, the girls' got seriously toned legs. No one can look away from that.
Since her stint in New York, Vanessa's bohemian style has evolved into something more polished and put together. The Cali vibe is still there, but you can see how the Big Apple has influenced her fashion sense.
Vanessa's red romper is from Tularosa. You can score  it over at Revolve. It retails at $138. Her exotic-skin purse is from Jerome Dreyfuss. You won't find it online, but other versions are available.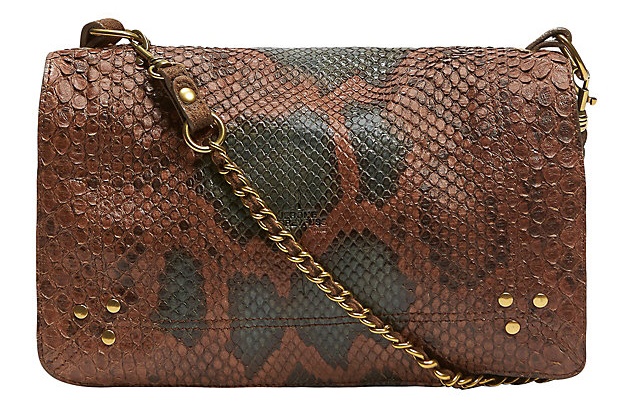 Jerome Dreyfuss Bobi Python Crossbody, $1135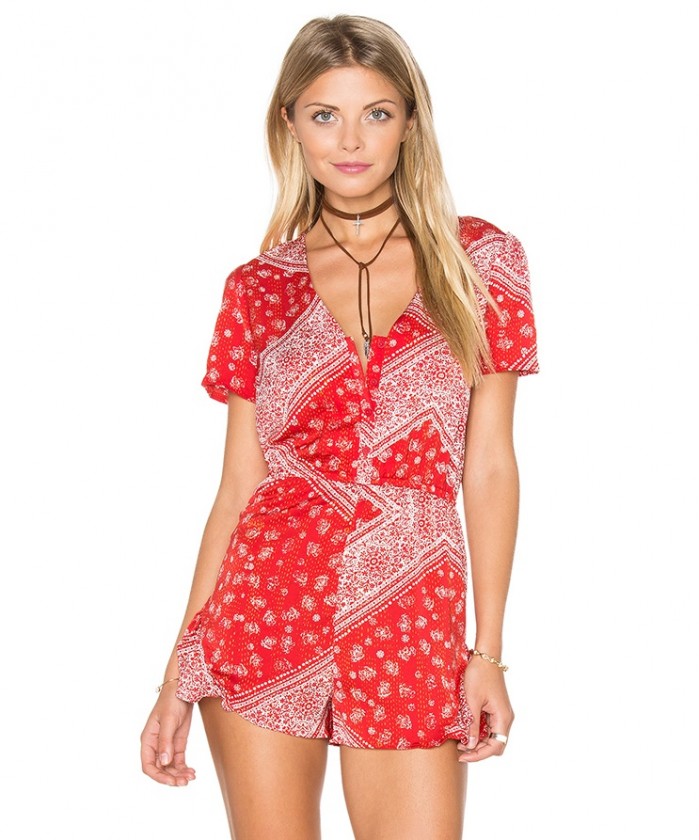 Tularosa Saturn Romper, $138
If you wish to steal Nessa's style, feel free to grab the romper and the purse; though I honestly don't think it's wise to spend over a thousand dollars on a bag.
Of course, don't forget to grab her boots as well. They're by Sol Sana. Fortunately, they're not that pricey. If you're a size 10, they're on sale at Gilt. You may also check out Amazon and Shoptiques if you want them in black.
Finally, don't forget to "bend and snap"!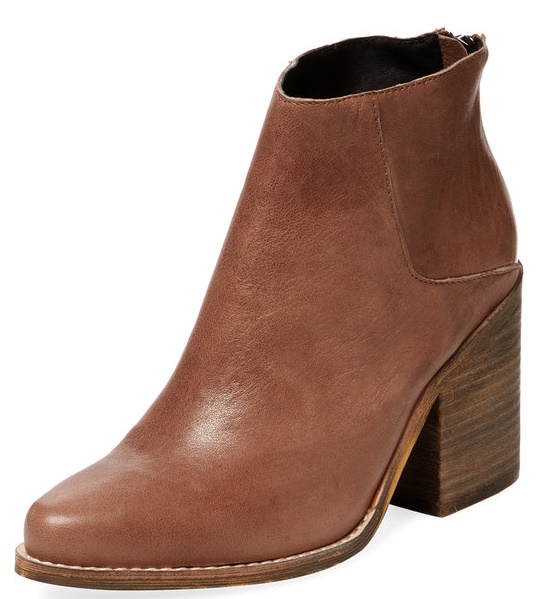 Sol Sana Leo Ankle Boots, $195