Boho is Vanessa Hudgens' signature style, so you can just imagine how moving to New York has become a hindrance to her in the fashion department. Let's face it, Cali people and New Yorkers dress differently. When you put them side by side, it's like seeing night and day.
Vanessa is known for her laid-back California dressing infused with lots of bohemian flavor — a look that isn't exactly common in the Big Apple.  However, she is determined to bring bohemian to New York City.
On Tuesday, the actress stepped out in a hippie chic getup that was reminiscent of her usual California style, but sprinkled with a more sophisticated and cosmopolitan vibe to it. She rocked a short patterned slip dress and a cozy cashmere cardi for the occasion, then capped off the combo with high-shine silver platform sandals, some statement earrings, a pair of dark oversized sunnies, and a printed beige scarf. Altogether, it was a beautiful mix that looked easy, laid-back, and fabulous.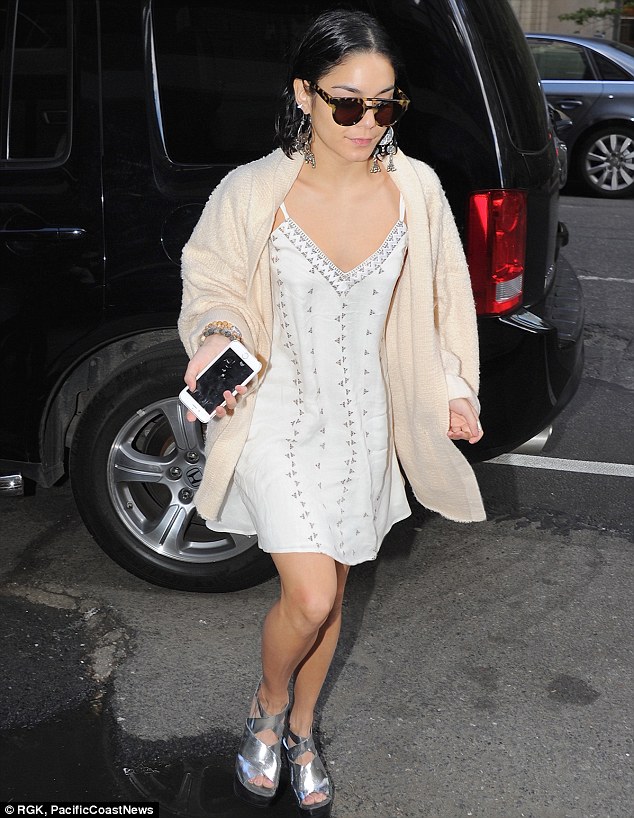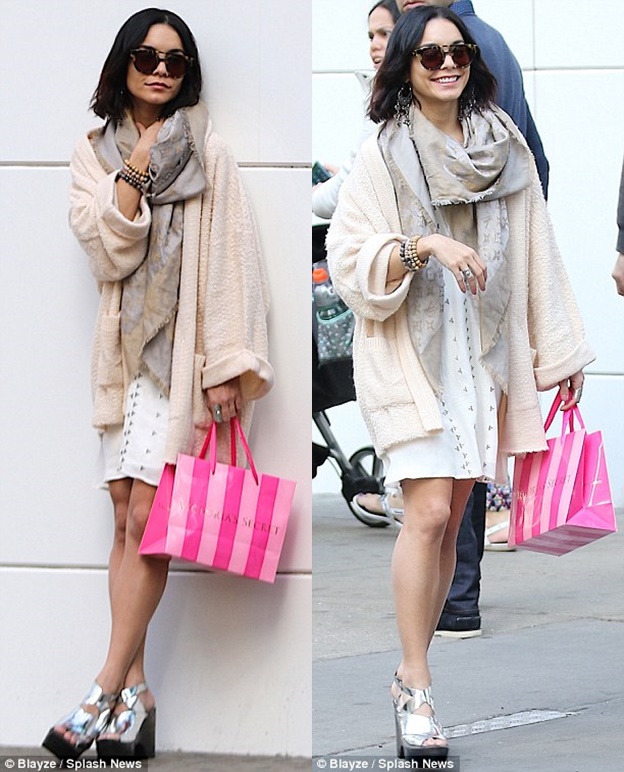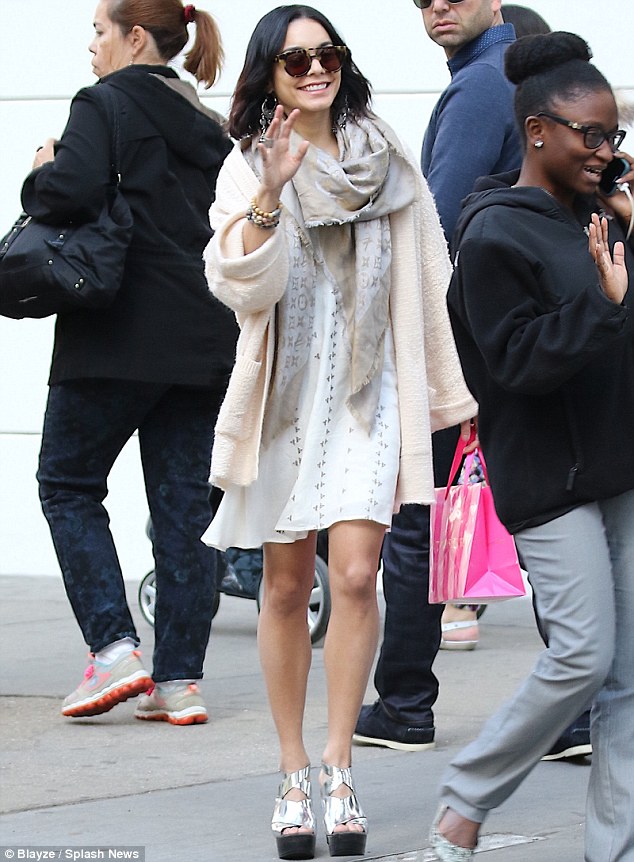 Vanessa Hudgens steps out in New York City while decked  in a hippie chic attire, April 28, 2015
Doesn't she look lovely?
I love the pairing she put together. I especially love how she added a scarf to complete the ensemble. The whole getup looks so much better with it. Those silver platform sandals were a good choice too. I'm not really into chunky heels, but the pair looks really good on her legs.
Speaking of which, do you have any idea where she scored the sandals?
I tried locating them online, but had no luck. If you like Nessa's style, however, feel free to steal the look with these sandals from Opening Ceremony instead. They follow a classic fisherman silhouette and feature chunky 2.5-inch-tall heels. Wear with a spaghetti dress and an oversized cardi, then top the combo with a scarf.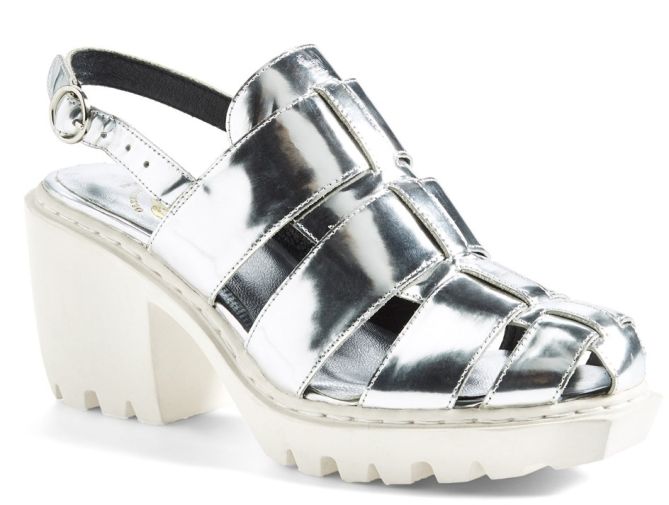 Opening Ceremony Grunge Platform Sandals, $300