Boho is Vanessa's signature style. But since she moved to New York for her work in Broadway as Gigi, her fashion sense has slowly evolved into something a little more sophisticated, though still exhibiting that hippie-chic vibe we all love about her. I guess you could say she has adapted to the New York way of dressing, but infused it with her own flavor.
On Tuesday, Nessa was spotted walking her dog at a park, and I could not help but love the outfit she wore. It was the perfect mix of edgy, safari-inspired, and boho. She rocked a black tank top and a pair of army green high-waist shorts trimmed with leather. She then capped off the combo with a choker, round-rimmed sunnies, a fringed purse, and a pair of macho-looking criss-cross ankle-tie sandals. With her dark bob and the dog in tow, the whole look was 100% picture  perfect — not exaggerating.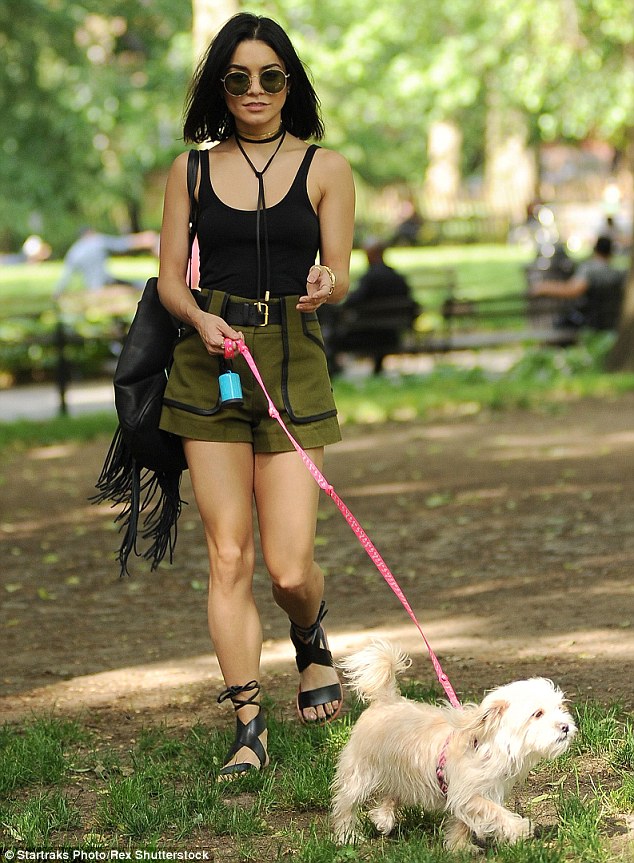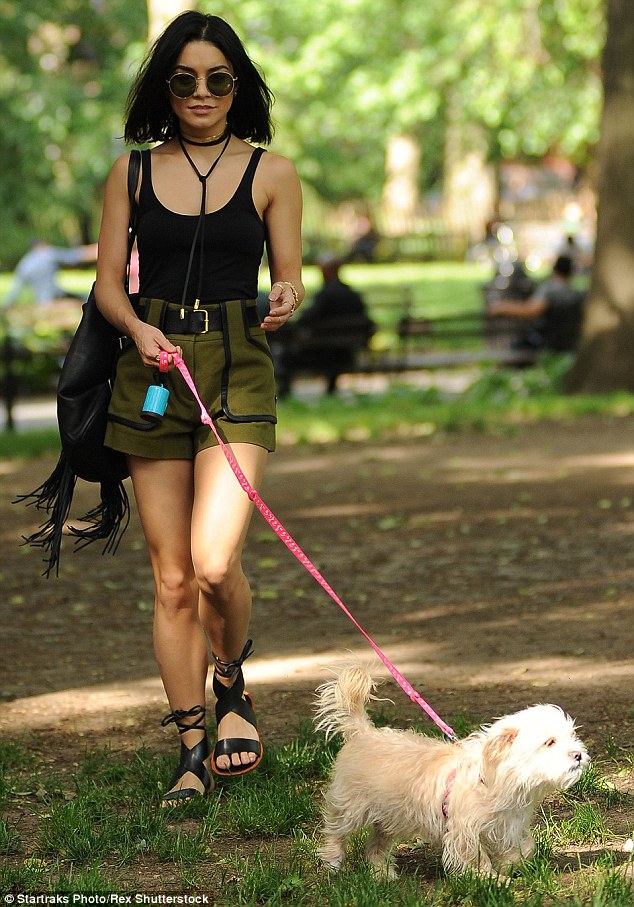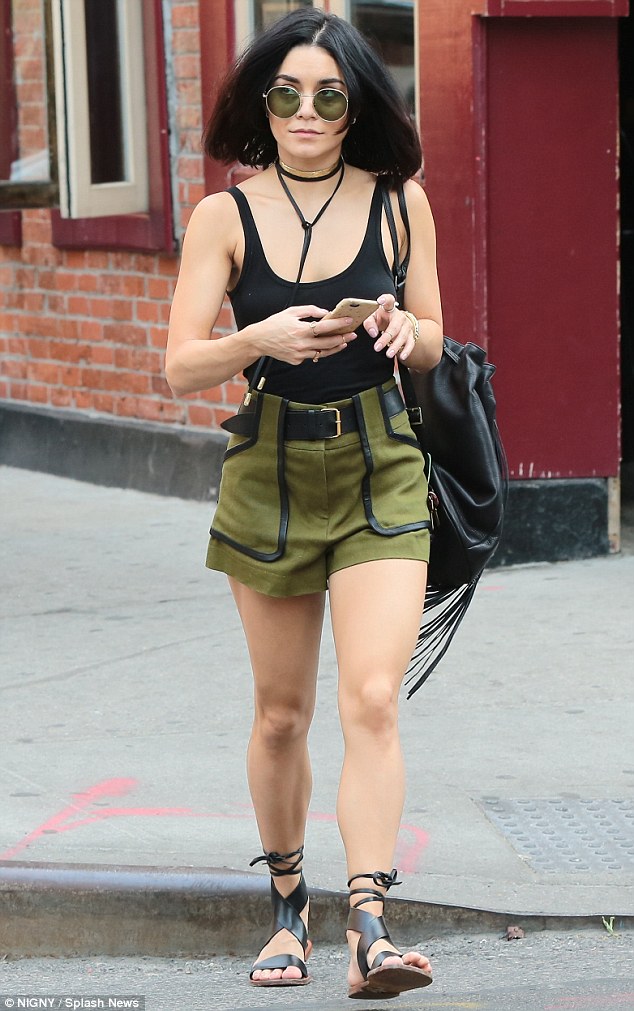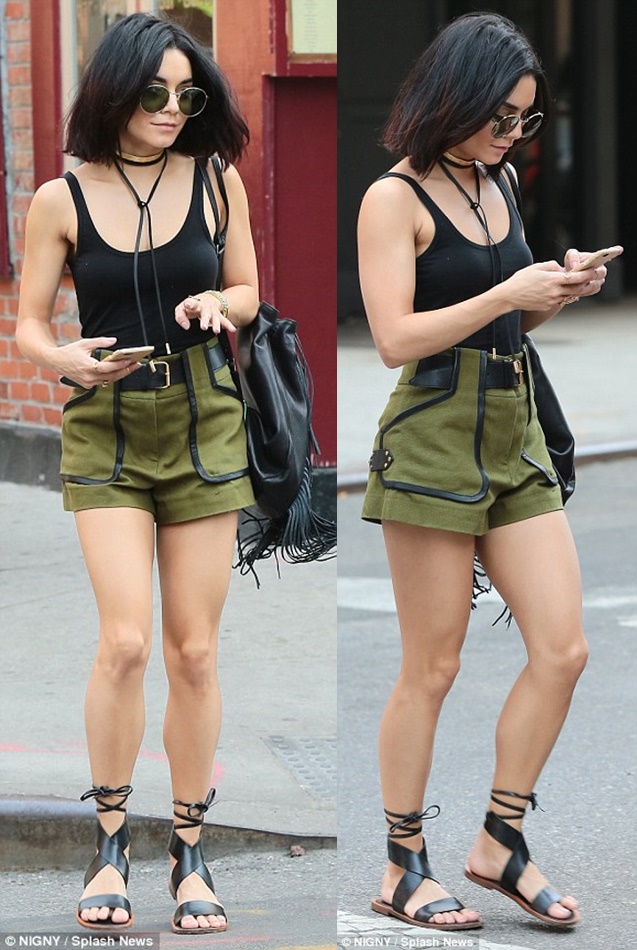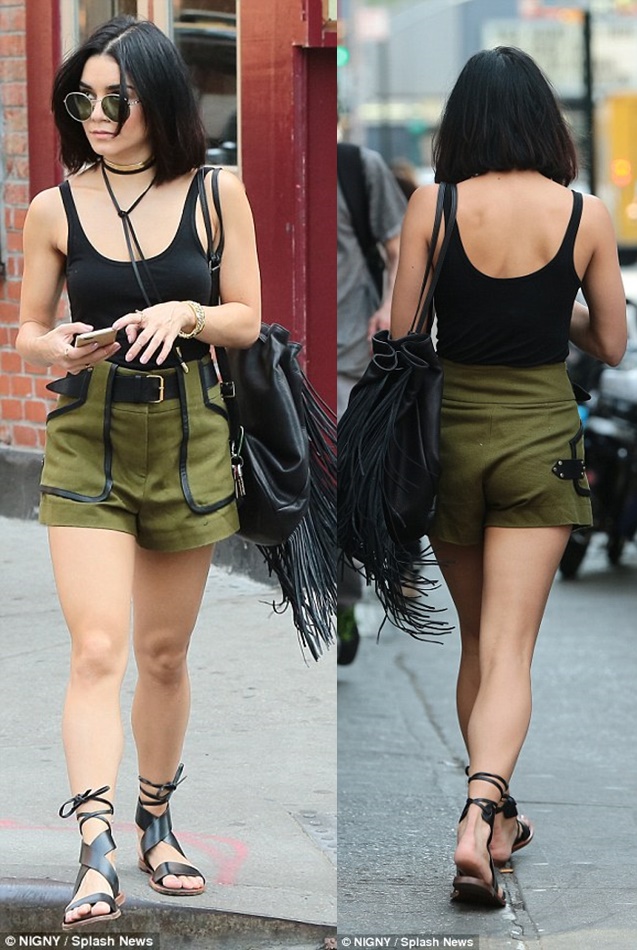 Vanessa Hudgens walks her dog in the park in New York City on May 26, 2015
Admit it. She looks insanely good here. Would you agree? I love the getup and I can't wait to copy it. So should you, by the way.
Vanessa's super cool shorts are from 10 Crosby by Derek Lam. It is currently on sale at $349 if you want the piece. Her sunnies, on the other hand, are from Wildfox. They retail at $189 and are available here.
Sadly, I was not able to find any details on Vanessa's ankle-wrap sandals, but I do have an alternative for you in case you don't mind grabbing something similar. Check out the "Alaina" from Steven. These flats also feature ankle-wrap leather ribbon ties and wide straps on the front. They are, however, two-toned: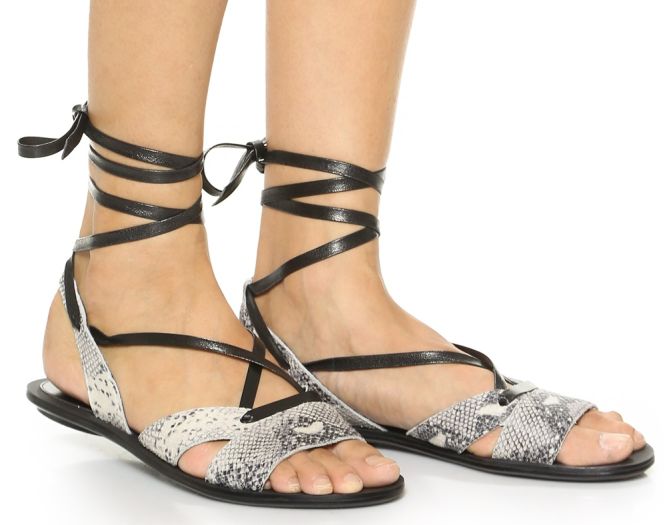 Steven Alaina Sandals, $119
Will you grab a pair? They retail at $119, which in my opinion, is just the right price. Team with high-waist shorts and a black tank, then cap off with John Lennon sunnies and you're all set!