Vanessa Hudgens stepped out in a rather "catty" attire on Wednesday. The former Disney Darling bared her midriff in a leopard-print bra-top and matching leggings for a trip to the gym. She also wrapped a black sweater around her waist, then topped the combination with a long cardigan. Not surprisingly, she was fully made up for her workout session. Capping off the attire were a pair of black and white platform sneakers.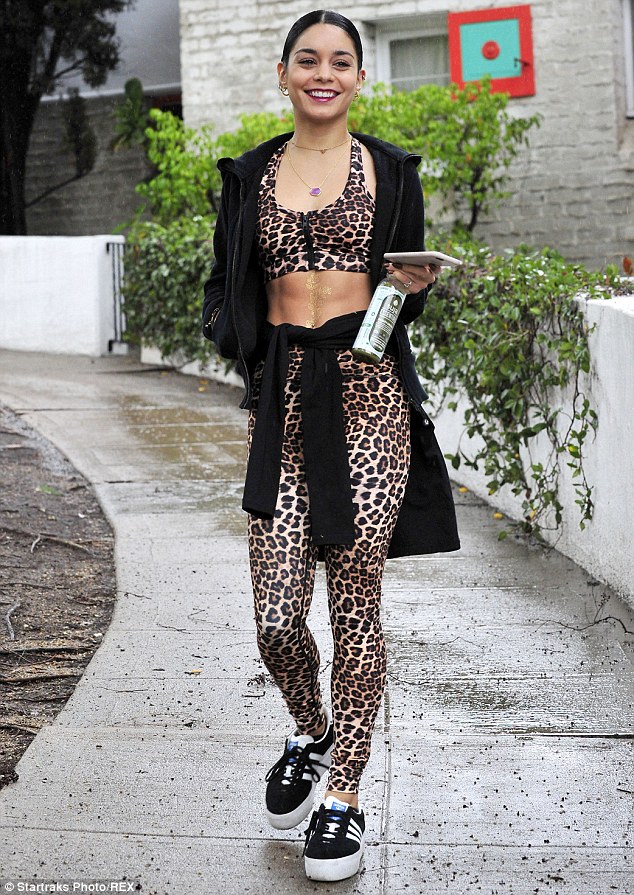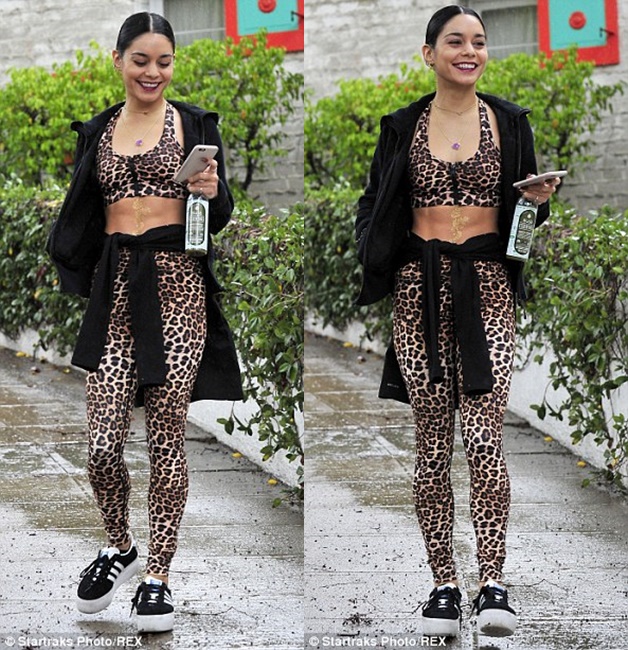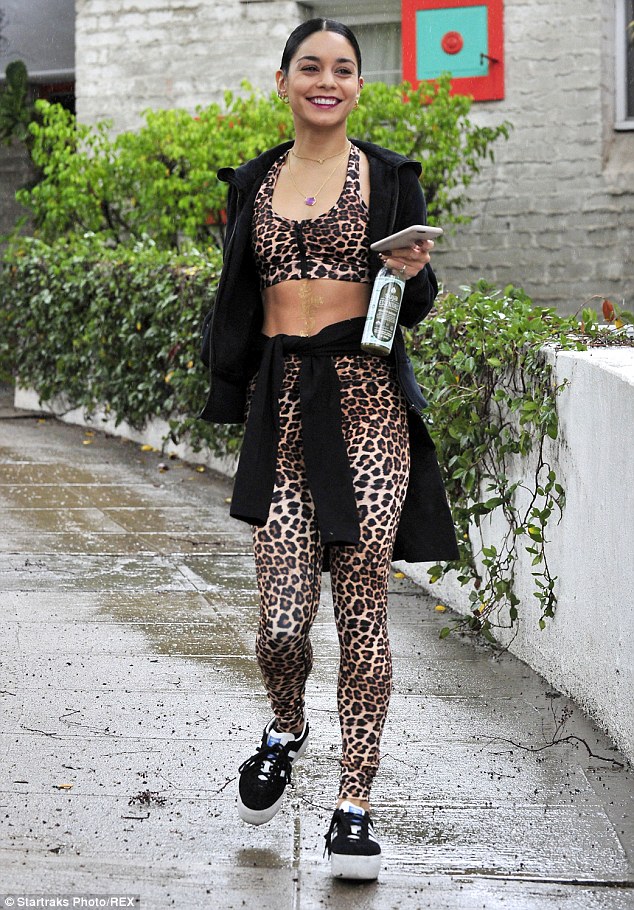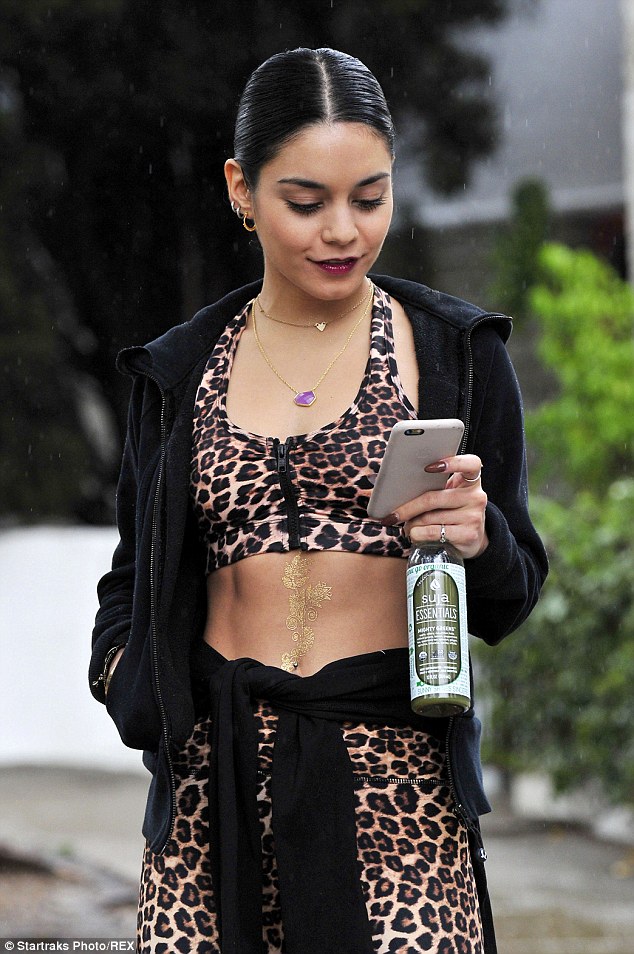 Vanessa Hudgens steps out of her house in Los Angeles in leopard-print gymwear on January 7, 2015
What do you think of Nessa's outfit, hot or not? Did she nail it or fail it?
I really like Vanessa, but I wish she wore classic black leggings with the leopard-print top instead. Then again, that's me. I'm not as bold and fierce, so kudos to the brunette cutie for donning the outfit.
Vanessa's top and leggings are from a brand called Vie Active. You can find the pieces online if you're interested. The top retails at $60 (on sale), while the leggings run at $140.
As for Vanessa's shoes, they're by Adidas. The model is called Gazelle OG, but unlike the regular style, they feature thick rubber platforms that are 1.75 inches thick. Below is a closer look at the pair: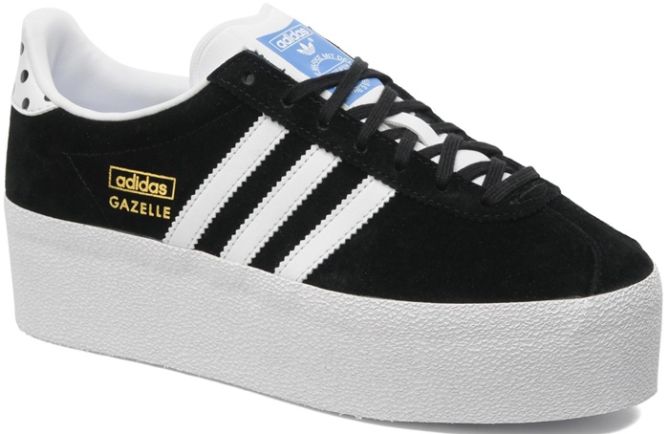 Adidas Gazelle OG Platform Sneakers in Black, $100 (sold out)
Vanessa's sneakers are already sold out online, but if  you don't mind grabbing the gray pair, it's available and on sale (yipee!) over here. Rock them with a white mini dress or white shorts and tee, and you're all set.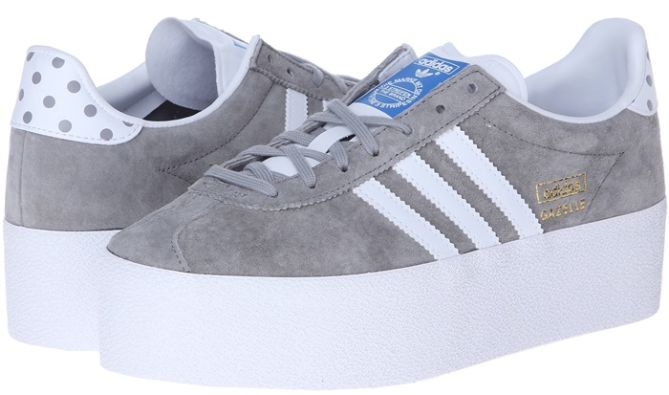 Adidas Gazelle OG Platform Sneakers in Silver, $80 (was $100)