It's official. I'm now a fan of Vanessa Hudgens' super chic luxe-bohemian street style. After a short stay in New York City, the former Disney darling's fashion sense significantly improved for the better.
Not that she had bad taste to begin with. I mean, she exuded that laid-back hippie-flavored California vibe that a lot of people were quite fond of. Personally, though, I found it over the top (especially her previous Coachella outfits). But after her move to NYC, Vanessa's style evolved in such a way that she was able to perfectly marry polish and sophistication with her signature bohemian aesthetic
Allow me to elaborate a little further. While out and about in Beverly Hills on Thursday, Nessa displayed her much improved fashion sense in a pair of washed denim white shorts teamed with suspenders and a t-shirt. She layered the combo with necklaces and cocktail rings, then punctuated the mix with a colorblock purse from Celine, dark sunnies, a wide-brim hat, and a pair of pointed black ankle booties.
To say she looked good would be an understatement because Vanessa looked super cool. In fact, she made suspenders look like they're sooooooo in fashion.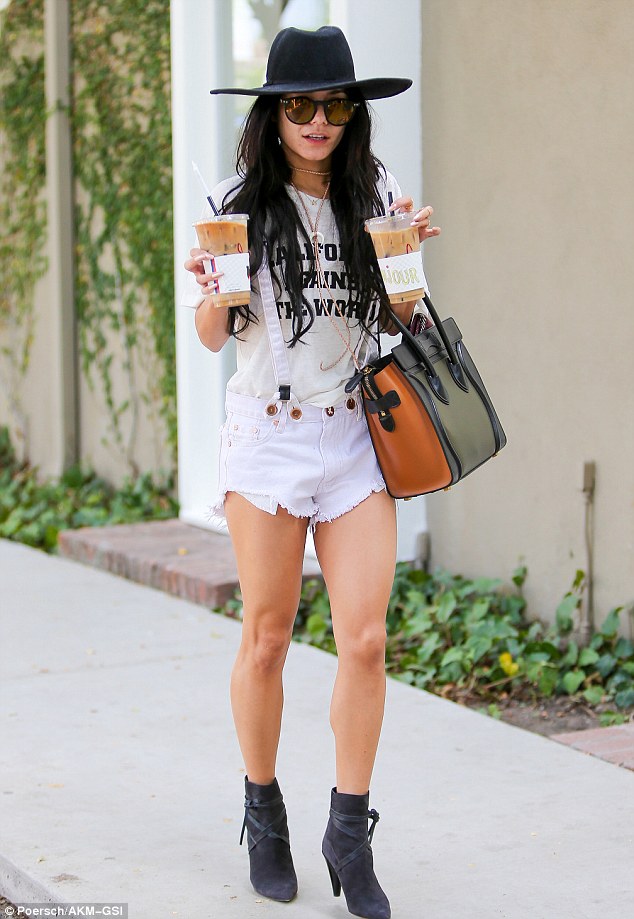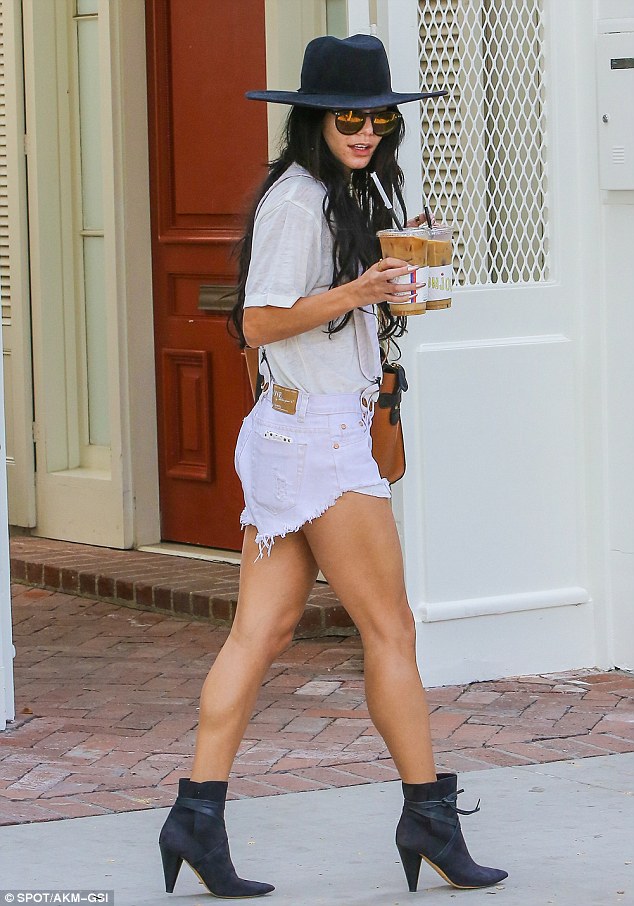 Vanessa Hudgens grabs some coffee while out and about in Beverly Hills, September 10, 2015
Wow. Right? She looks badass. Can't deny it. Would you like to copy Nessa's style?
I say why not?!
It's easy to pull off and you don't need to spend so much in order to replicate the getup. Simply grab a pair of white denim shorts, some white suspenders, and a white graphic tee. Once you have that in order, top off the trio with a wide-brim hat, some sunnies, and a pair of pointed black ankle boots.
Speaking of boots, Vanessa's pair is the Isabel Marant "Nerys", a style crafted from goat leather and detailed with thin harness-like wraparound straps that hug the ankles. The boots also feature 4-inch-tall cone-shaped heels. Below is a closer look at them. If you wish to grab the boots, simply shop for them online. They retail at $1140.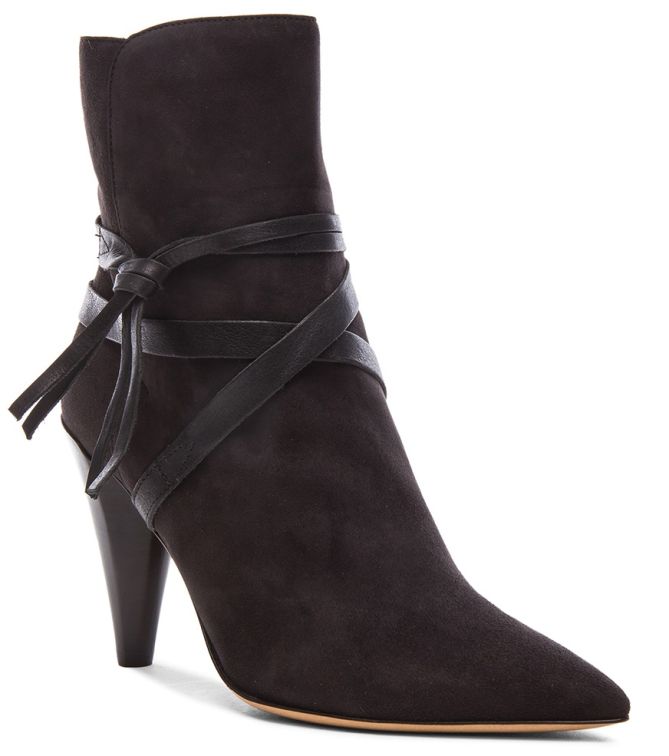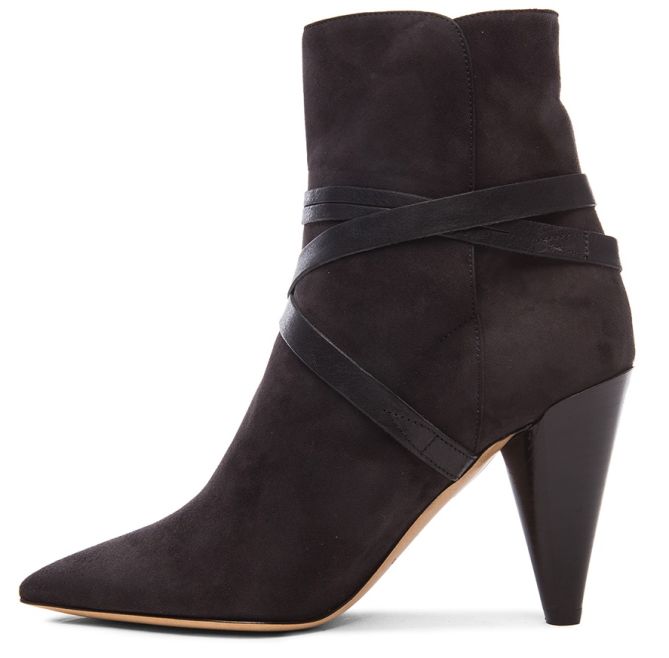 Isabel Marant Nerys Boots, $1140