Forget about Vanessa Hudgens the bohemian chick from California. These days, it's all about the all new sleek and edgy Vanessa. Blame it on the hairstyle or her acting stint in New York City, because Vanessa's fashion sense has officially evolved.
For her trip to New York on Sunday, the young actress wore a simple but cool getup of oversized sweater teamed with skinny jeans and some buckled boots. To add drama to the outfit, she punctuated with round-rimmed eyewear, a colorblock bag from Celine, and a trench coat.
It was like looking at a whole new person. And while I will miss the hippie chick that we all know her for, I actually kind of like this more sophisticated gal.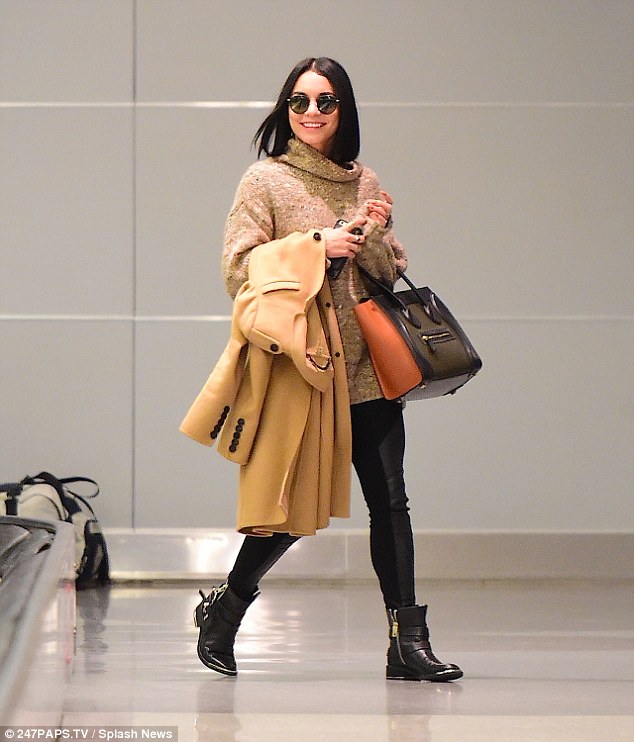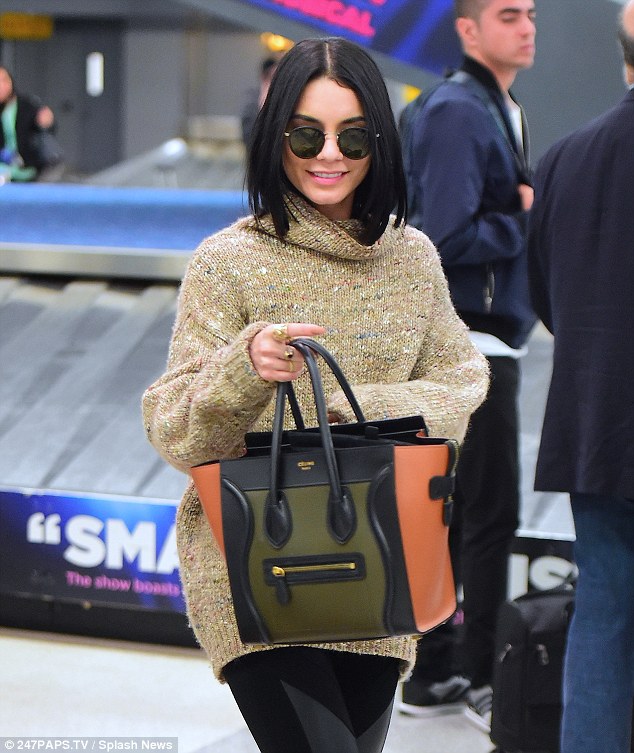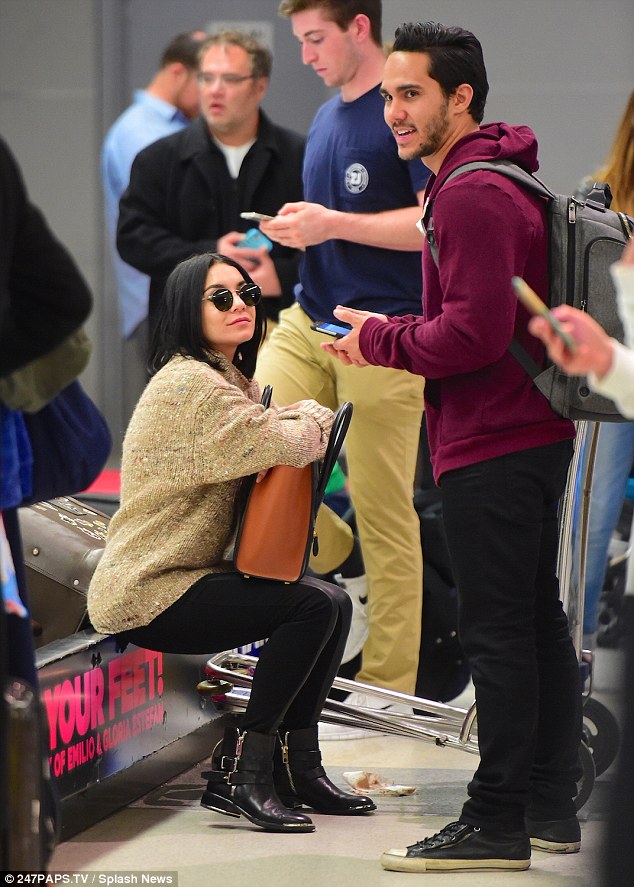 Vanessa Hudgens arrives at JFK Airport in New York for her new project, which is a live version of Grease to be aired on TV at the end of the month, January 17, 2016
What do you think of Vanessa's airport style? Pretty cool. Would you agree?
FYI to the ladies looking to grab her plane-ride look. Nessa's sweater is from Wilfred, while her jeans are from BCBG. As previously noted, the bag is from Celine, while her sunnies are from L.G.R.. Majority of the items can be found online, so you can easily shop for them.
Wilfred Montpellier Sweater, $110 (was $185)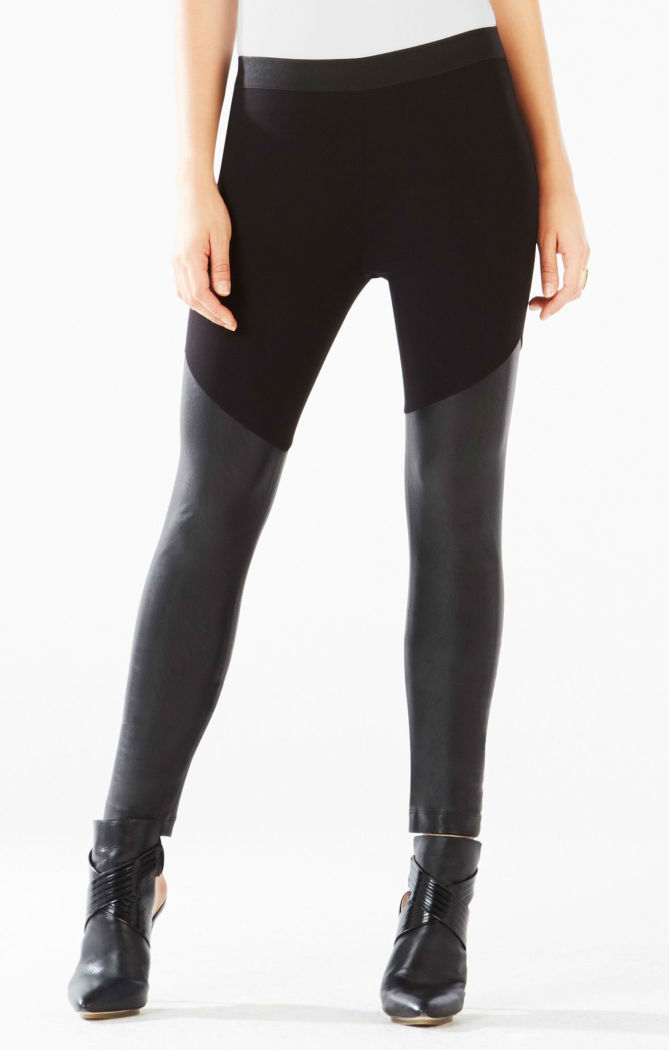 BCBG Francisco Faux Leather Leggings, $148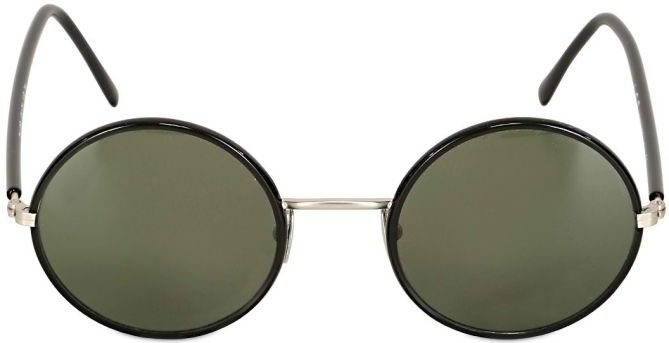 L.G.R. Handmade Elliot  Round Metal Frame Sunglasses, $324
Of course, Vanessa's whole getup wouldn't be cool without those edgy buckled boots on her feet. They're the "Zachary" by Dolce Vita. They feature two buckled straps at the shafts, rounded toes, and metal detailing at the tips and heels.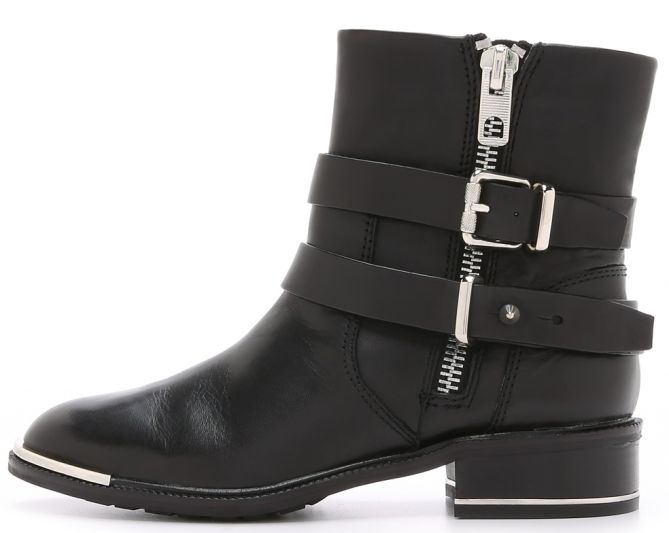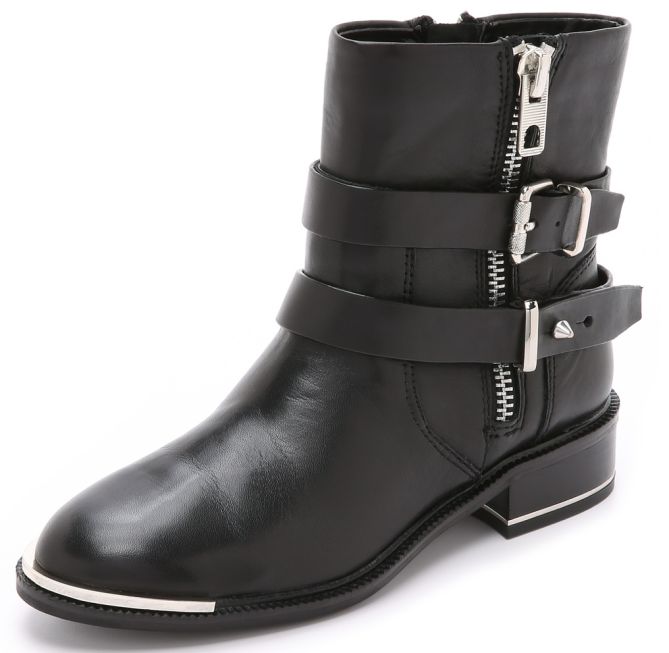 Dolce Vita Zachary Moto Boots, $270
While Nessa's bag and sunnies are ridiculously pricey, at least you can count on the fact that her boots and pants are attainable. Yes?
If you dig the Zachary from Dolce Vita, feel free to grab them online. They retail at $270 over at Shopbop. Pair with black leggings and an oversized sweater, then top off with round-rimmed eyewear to steal Vanessa's style.