Vanessa Hudgens received amazing reviews for her solo performance on Grease: Live, which aired on Sunday — just 24 hours after she lost her father to cancer.
You have to hand it to the girl for putting on a brave face and for being professional. She didn't back out from the performance (well, it's not like she had a choice, really), but what's admirable is how she managed to mask the sadness and churn out a stellar act that could possibly lead to a Tony award.
Nessa plays Rizza on this new adaptation of the classic, a role that previously went to Stockard Channing. What people can't stop talking about at the moment is her rendition of "There Are Worse Things I Could Do", which she sang while decked in an all-black ensemble of collared shirt and midi pencil skirt.
I couldn't find a clip of the scene but here's something from Entertainment Tonight that'll give you an idea of how it went.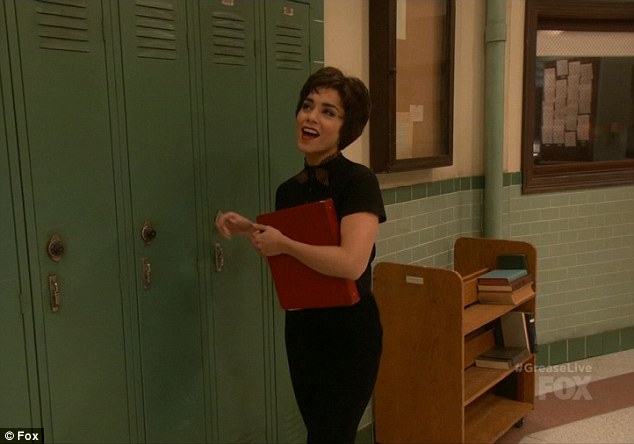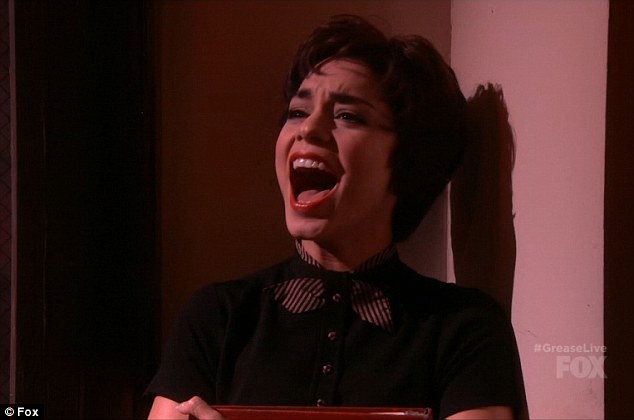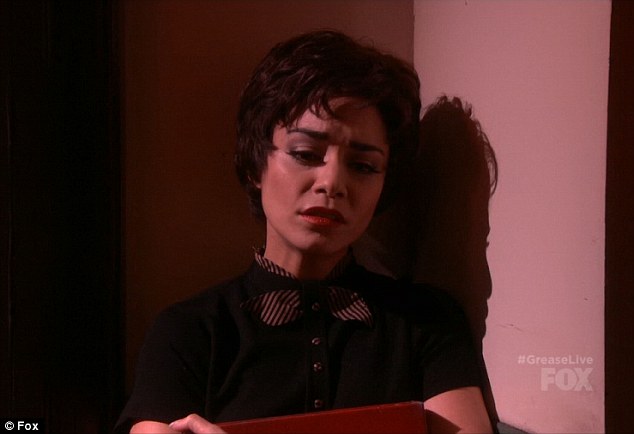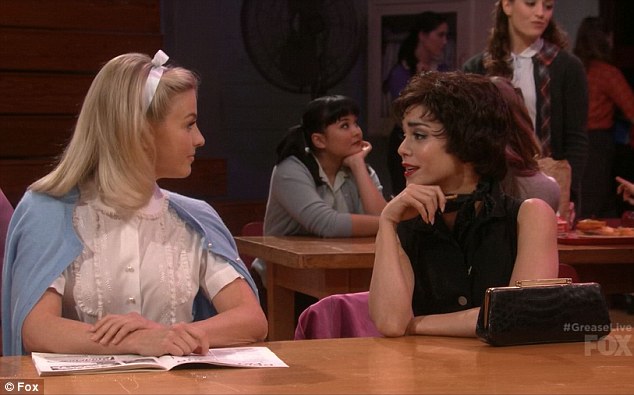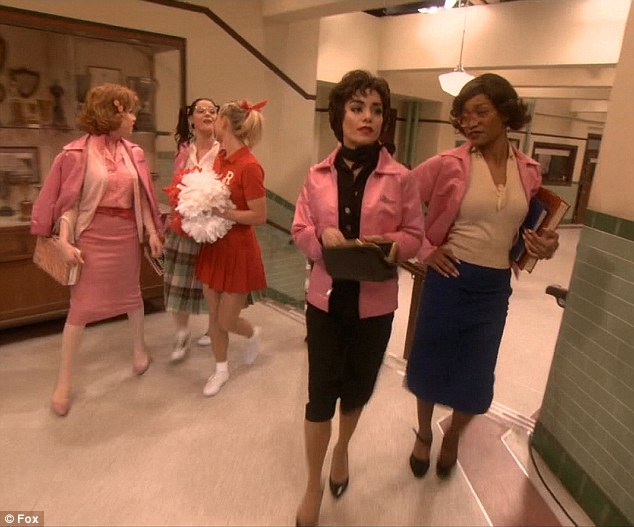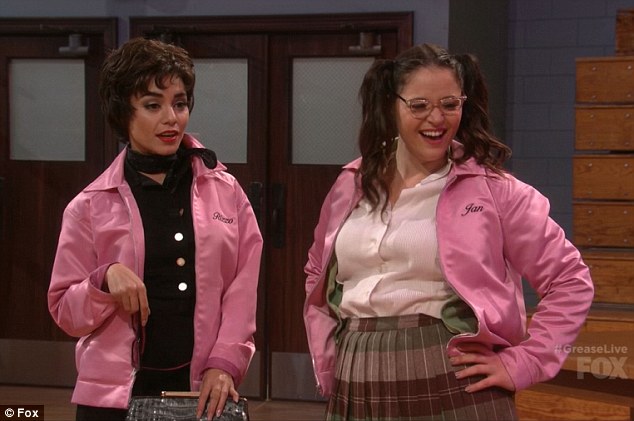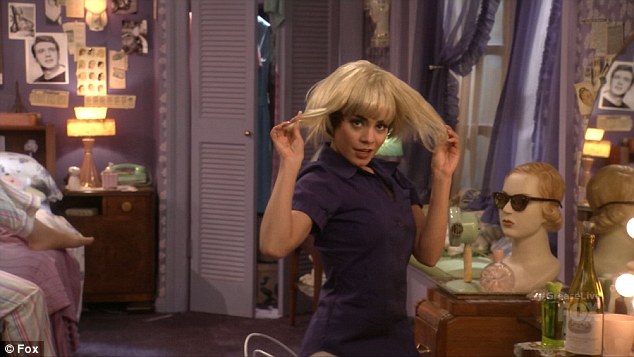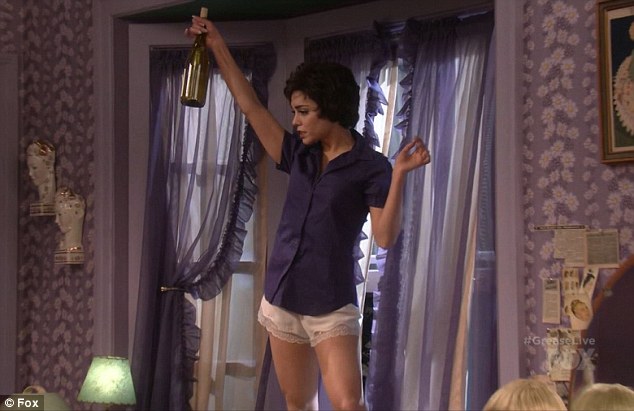 Vanessa Hudgens gets rave reviews for her performance on Grease: Live on January 31, 2016
You know, compared to the rest of the ladies, it's Rizzo's fashion sense I like best. The all-black getup makes her look badass and sexy. I mean, I definitely prefer it over Sandy's girly style. What about you?
No details have been released on Vanessa's on-screen outfits as of the moment, but I'm guessing her black pumps are the same ones she wore to the AOL event a couple of weeks back.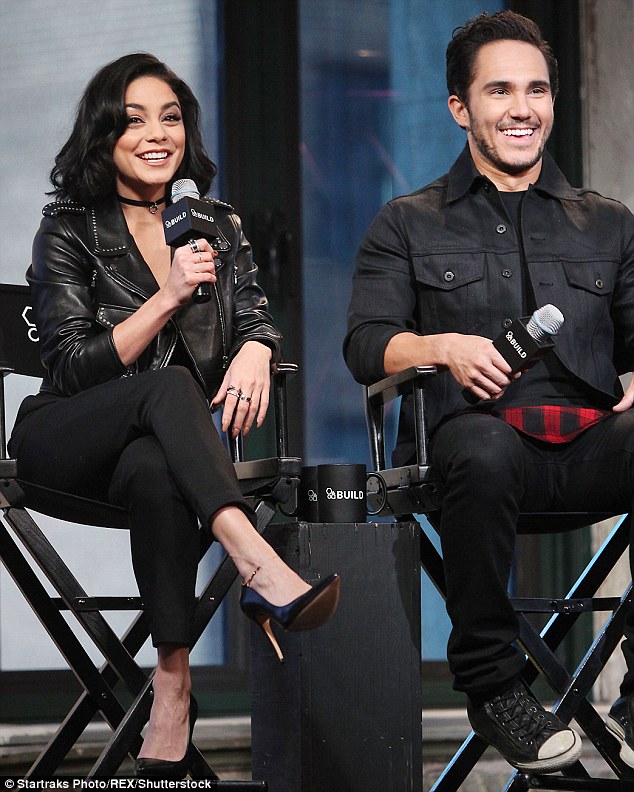 Vanessa Hudgens attends an AOL hosted Q&A to promote Fox's Grease: Live on January 18, 2016
For the occasion, Nessa wore black pumps from Schutz — the "Gilberta", which is a classic pair you can't go wrong with, and which retails at an affordable $170.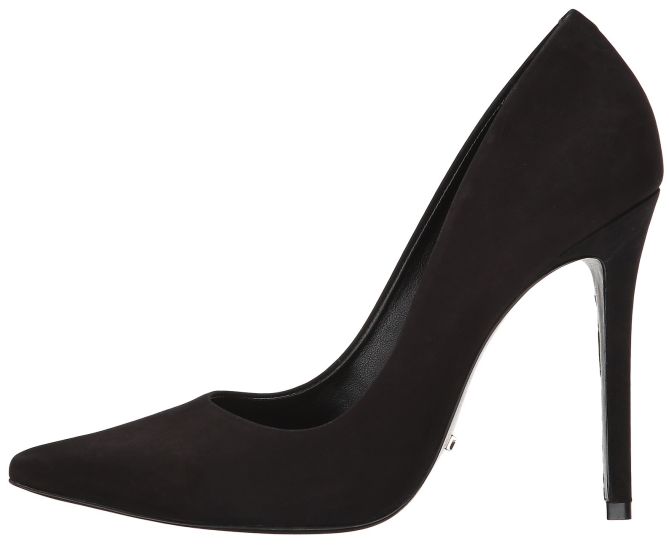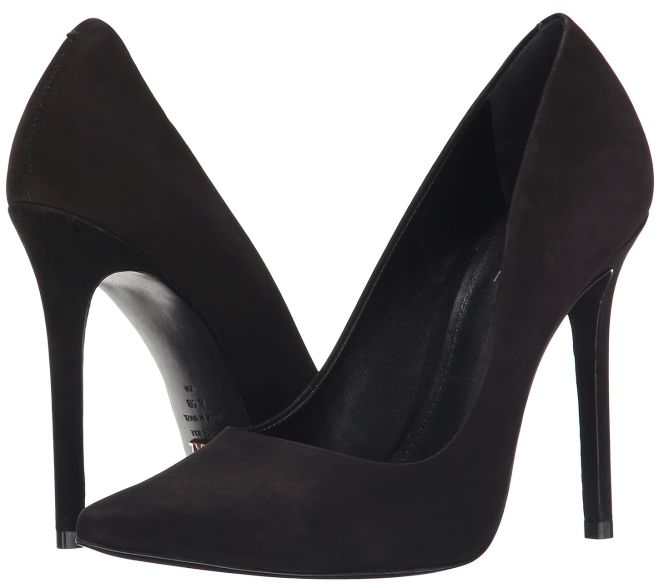 Schutz Gilberta Pumps, $170
You can grab the Gilbert over at Zappos. To steal Rizzo's, er, Vanessa's Grease: Live style, simply wear with a black midi pencil skirt and a matching collared shirt, then tie a scarf around your neck.
On a side note, here's a peek at Vanessa's sporty off-duty look from last week. She wore an oversized sweater with denim cutoffs and leather slip-on sneakers from Vans while out and about with her sister.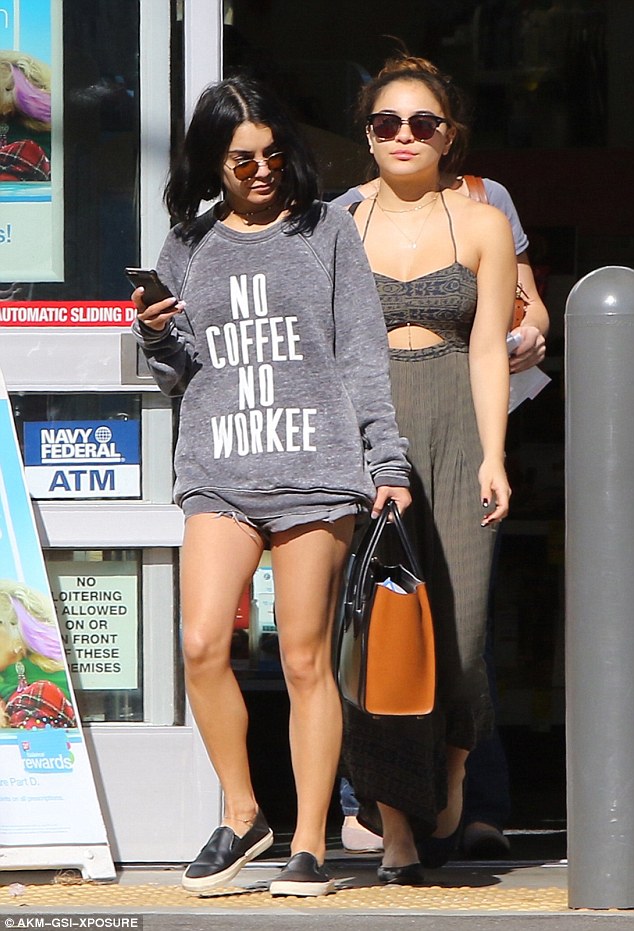 Vanessa Hudgens steps out with sister Stella in Los Angeles on January 25, 2016