After a short stint in New York, you could say Vanessa Hudgens' bohemian-infused fashion sense has evolved. These days, the High School Musical star's sartorial choices are a little more polished and put-together, though still retaining a little of that laid-back California vibe.
While out and about in Beverly Hills on Tuesday, the brunette cutie took a break from bohemian dressing in favor of a sophisticated minimalist all-black getup. Nessa wore a simple black shift dress and teamed the number with black cat-eye sunnies, an un-decorated black bag, pendant necklaces, and a pair of pointed flats.
While you may think the outfit sounds boring, she actually looked super chic, all thanks to well-appointed  add-ons like the statement eyewear and studded flats, which gave the ensemble the right dose of flair.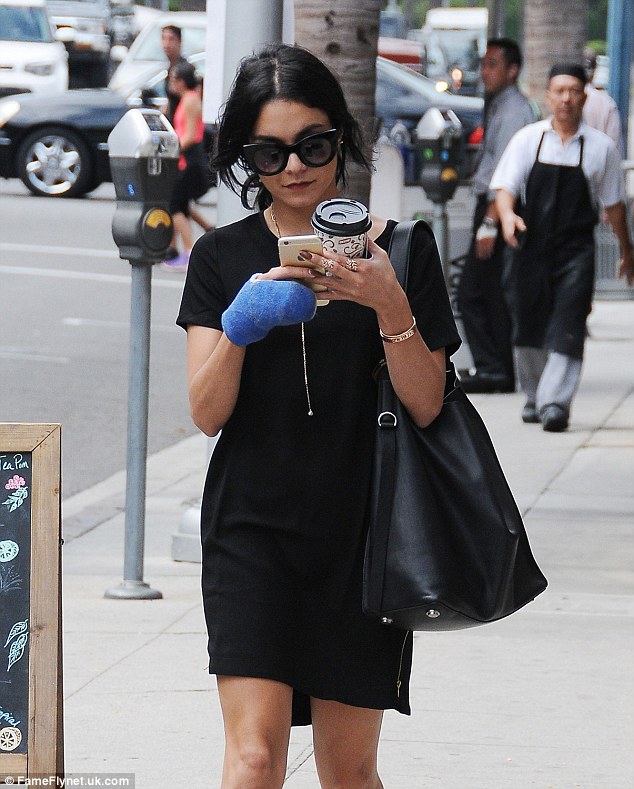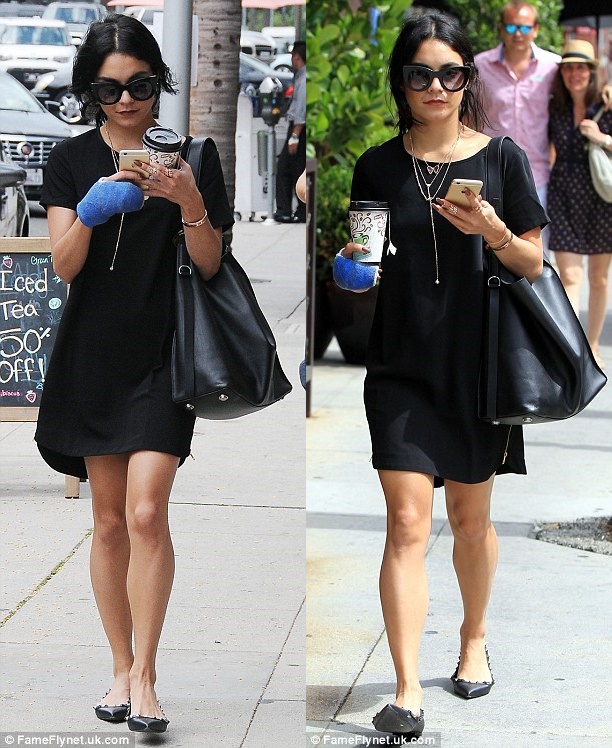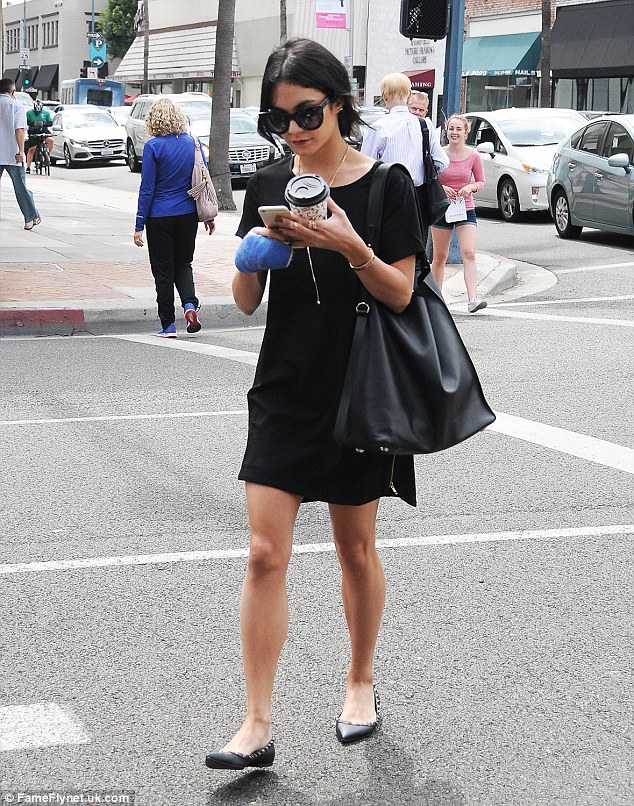 Vanessa Hudgens looks chic in all-black while shopping in Beverly Hills on August 25, 2015
Let's not deny it. Vanessa is lookin' good in these photos. Yes?
I couldn't find any information on her minimal black dress, but I do know where she scored the flats (I'm pretty sure you know 'em too). They're the Rockstud ballet flats from Valentino. The style is a perennial classic in the label's line-up each season, so it's impossible to miss.
Valentino Rockstud Ballet Leather Flats, $775
You can easily find the Rockstud flats online. They come in a plethora of colors and materials. Obviously, what sets them apart from the usual are the pyramid studs surrounding the edge or opening of the shoes. If you're a little more adventurous, you can also try the t-strap version below. To steal Vanessa's style, simply team with a black dress and cat-eye sunnies, and voila! You're all set!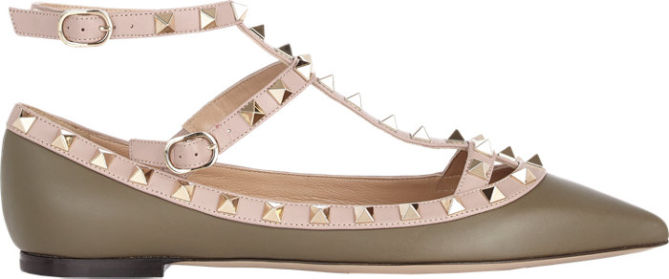 Valentino Rockstud T-Strap Flats, $975