Vanessa Hudgens no longer looks like a hippie chick with long blond-ish ombre (and curly) locks. The former Disney darling followed in Kylie Jenner's footsteps and dip-dyed her hair rich red. She also went back to her natural roots of brown-black, so you can imagine how edgy the mix looks considering  she also chopped off her  tresses in favor of a shorter bob.
I guess what they say is true — that when a girl changes her hair, she's about to change her life. Or perhaps in this case, change her style. You see, Nessa looked far from bohemian while she was out and about in New York on Tuesday. In fact, her attire was more masculine and rocker chic with a mix of Neo from the Matrix. It was all-black, edgy, and very sleek.
The petite brunette slipped into a black top, black trousers, and a long black coat for her day out with boyfriend, Austin Butler. She finished the mix with a black scarf, dark round-rimmed eyewear, and a pair of black boots  detailed with tassels.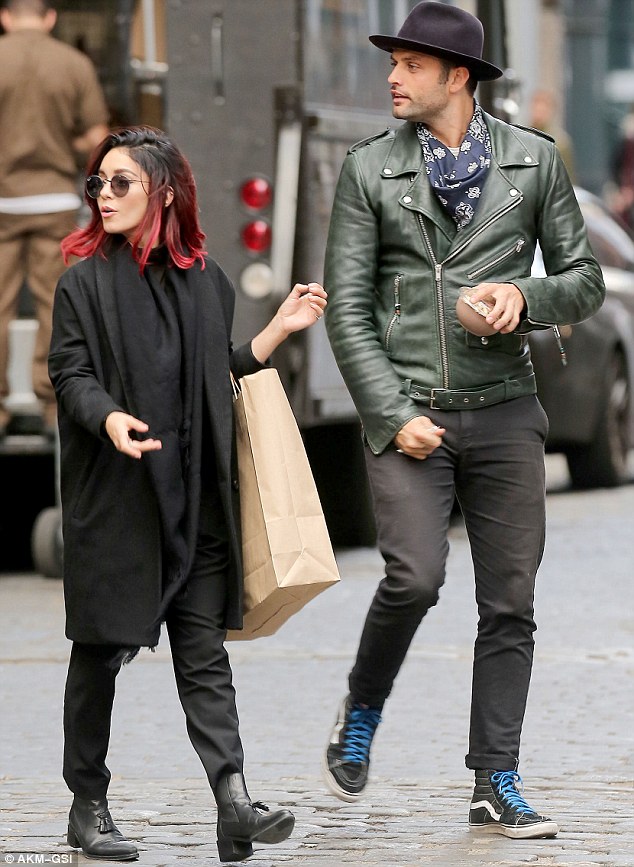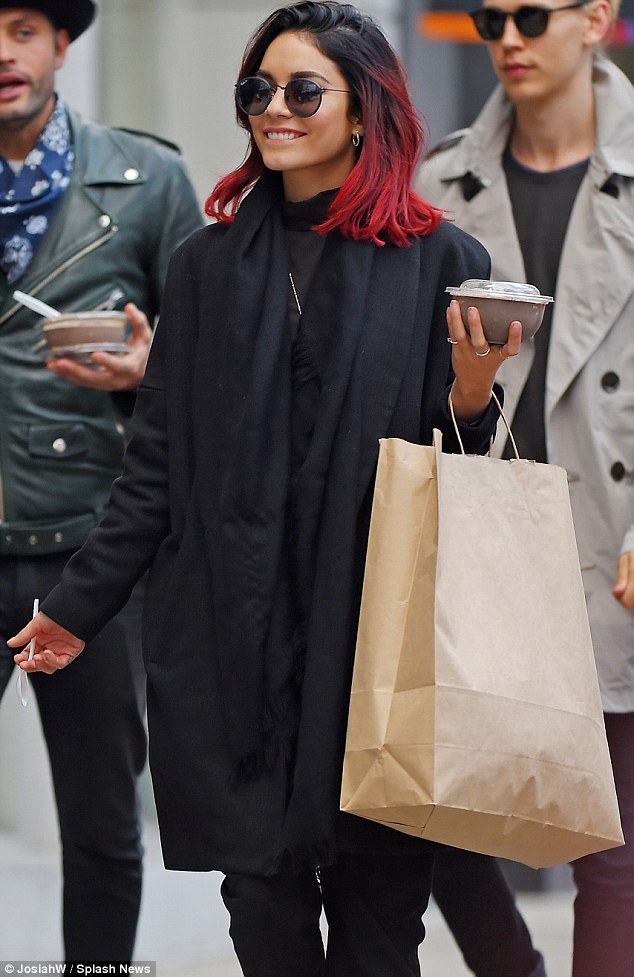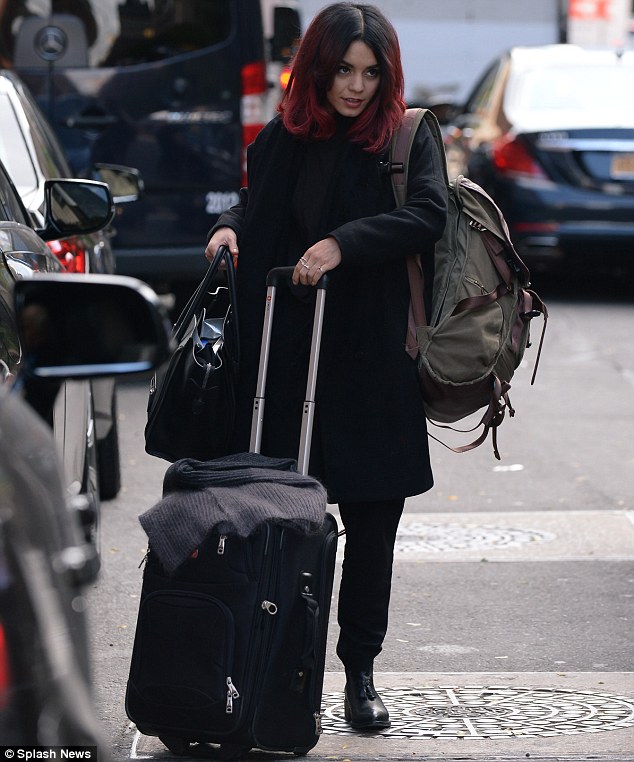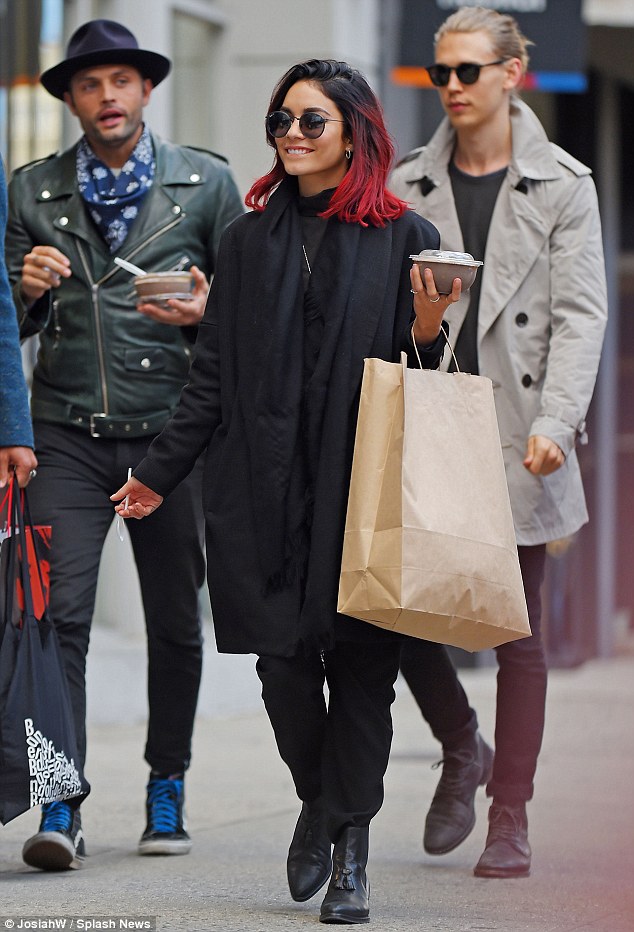 Vanessa Hudgens out and about in New York with her boyfriend, Austin Butler (right in last picture), on October 21, 2014
How do you like Vanessa's latest hairstyle? And what are your thoughts on her boy-meet-girl street style?
I love the hair. In fact, looking at Vanessa's dark-to-red tresses makes me want to dip dye my hair too. As for the outfit, I kind of wish she showed a bit more skin. Just a teeny tiny bit for a hint of sex appeal.
Oh don't get me wrong, I think Vanessa's sexy, but this look is full-on masculine save for her shoulder length bob. I do love her shoes, though. Those tassel detailed boots look interesting. The slim and pointed silhouette make them sophisticated and elegant enough for ladies.
A quick look-up on the WWW and I immediately got my answer. Vanessa's boots are from AllSaints. Dubbed as the "Kiss", the boots feature low heels, elastic paneled shafts for a snug fit, and distinct tassel detailing the vamps. The style is from an old collection so you won't find it on the website anymore.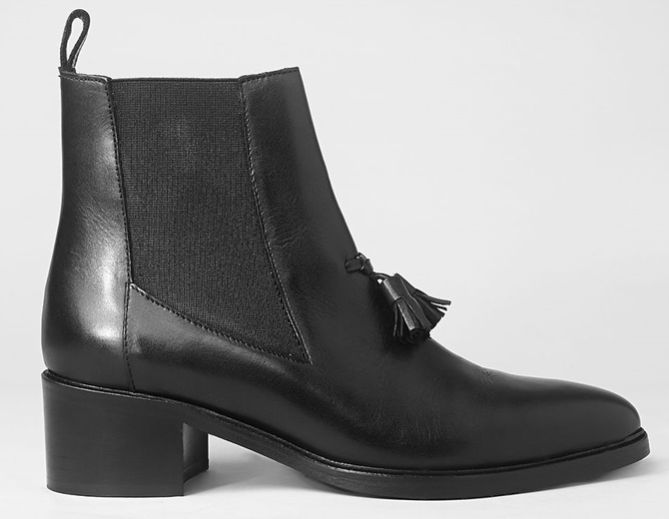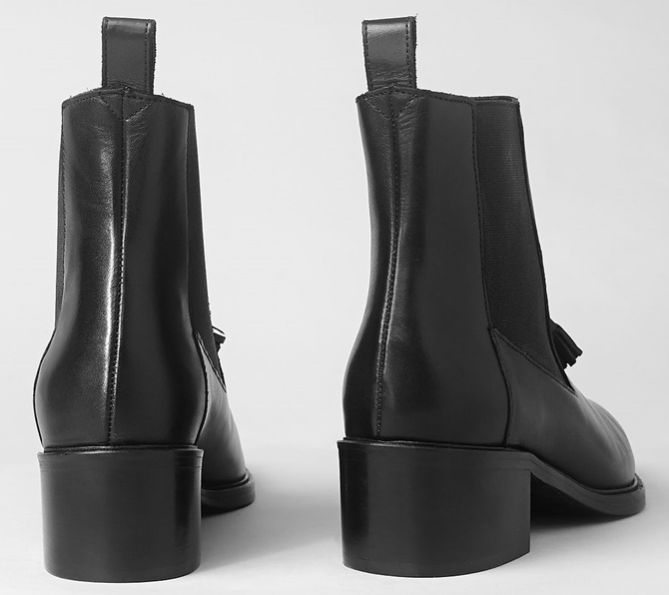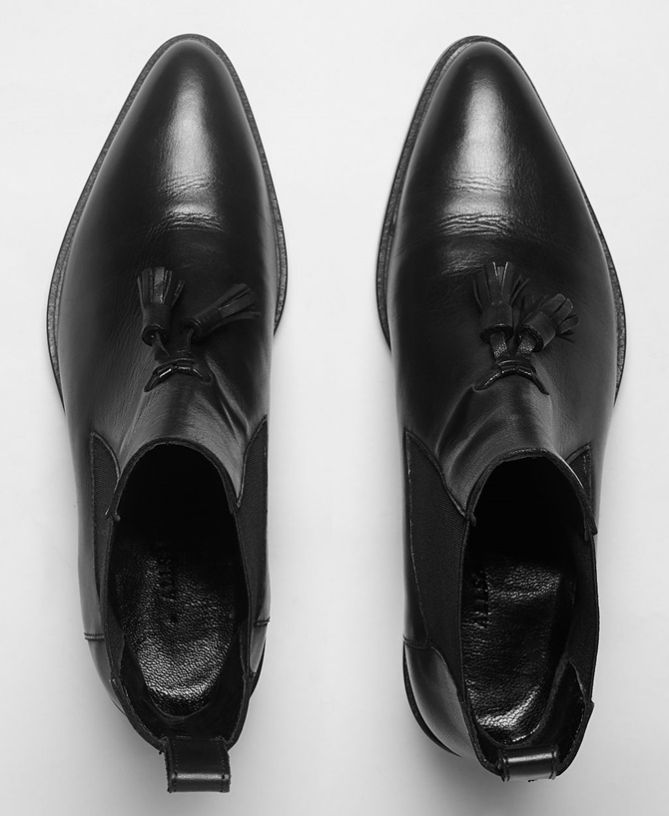 AllSaints Kiss Tassel Boots, $433 (sold out)
How do you like the boots up close?
I love them. Sadly, I can't find anything similar with cute little tassels on. I did come across these other tasseled versions some of you gals might be interested in.
MODERN and SOPHISTICATED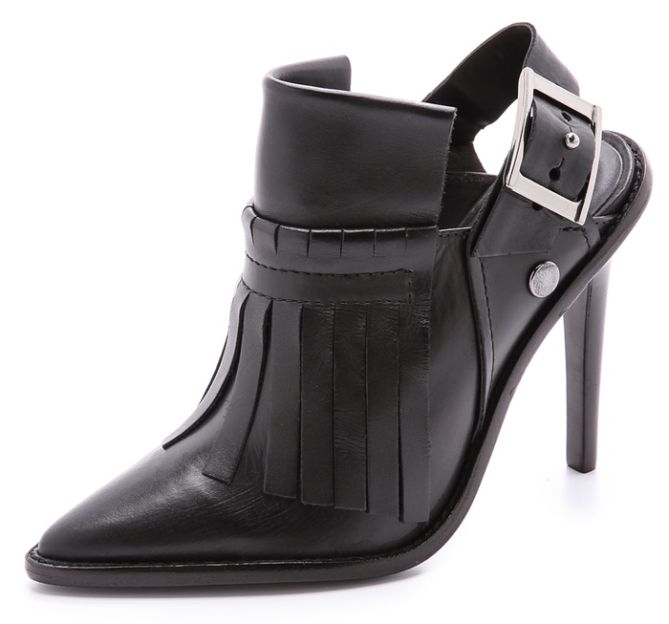 Tibi Glynnis Tassel Slingback Booties, $485
FUNKY and COOL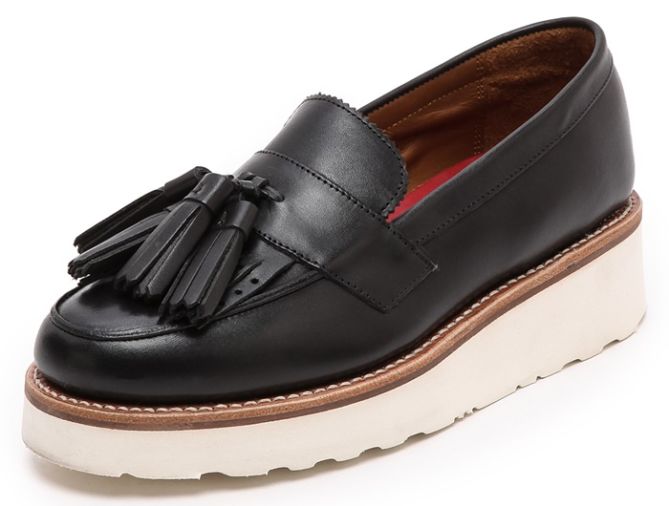 Grenson Clara Tassel Loafers, $440
For those who fancy the silhouette of the boots, what you can do is grab these almond-toe pair from Vince instead. It's very plain, I agree, but there's a lot you can do with it, which makes these boots all the more worth the money: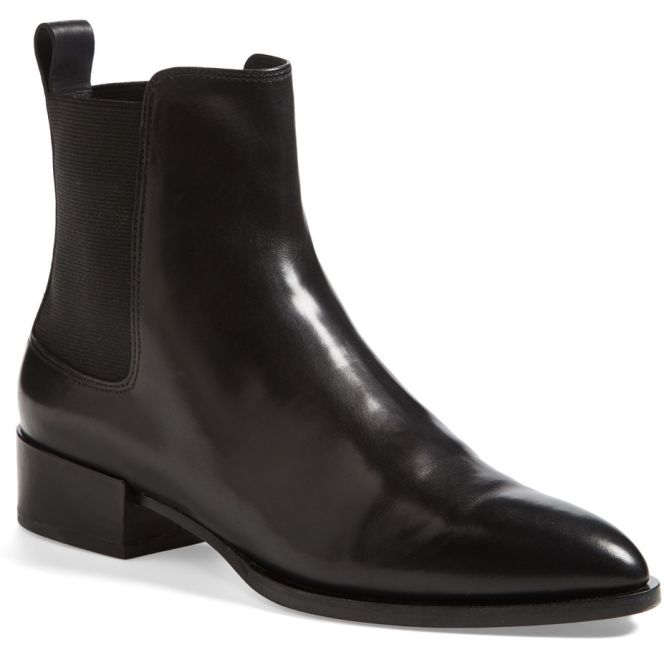 Vince Yarmon Almond Toe Chelsea Boots, $495