I first came to know of Shiri Appleby through the teen series Roswell. Katherine Heigl (from Grey's Anatomy) was also part of the cast. Shiri was quite young and fresh-faced then, but she was already such a cutie.
After Roswell, she disappeared for a while before returning to television through many cameo appearances and defunct drama series.  Her latest gig is Lifetime's UnREAL, which is on its second season, and which premiered in Los Angeles on Saturday.
For the occasion, Shiri showcased her super slim figure in a floral frock that accentuated her legs and unusually tiny waist. Note that the actress just delivered her second child late last year. But as you can see from these photos, there are no traces of the pregnancy at all. It's like looking at Shiri from her Roswell days: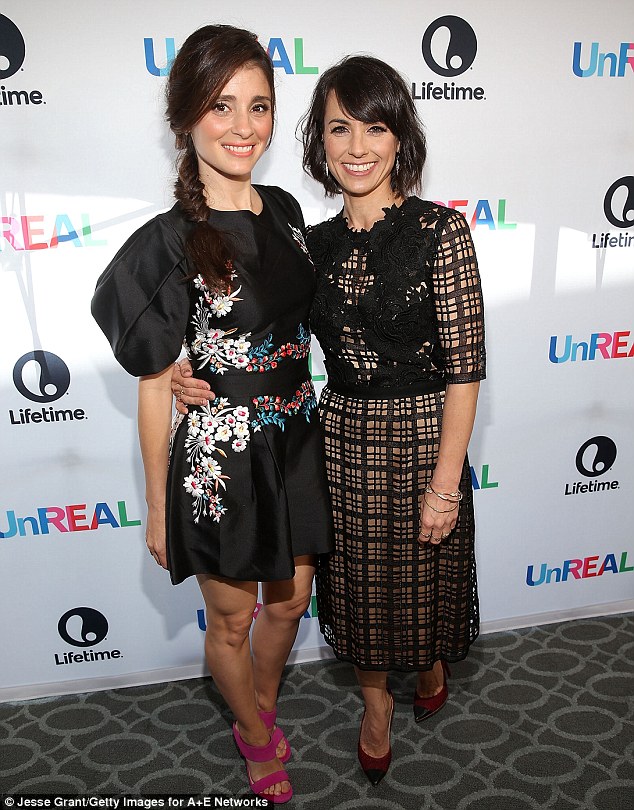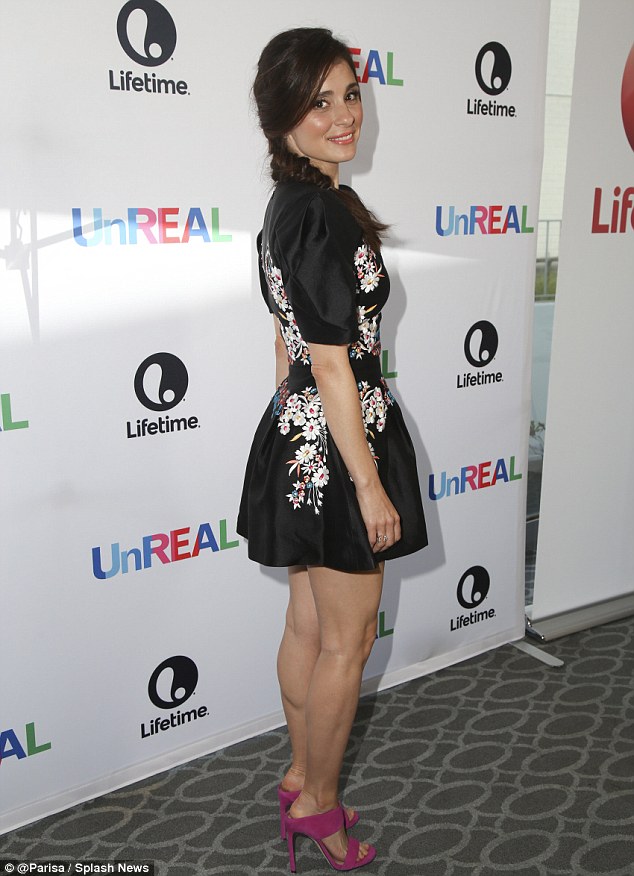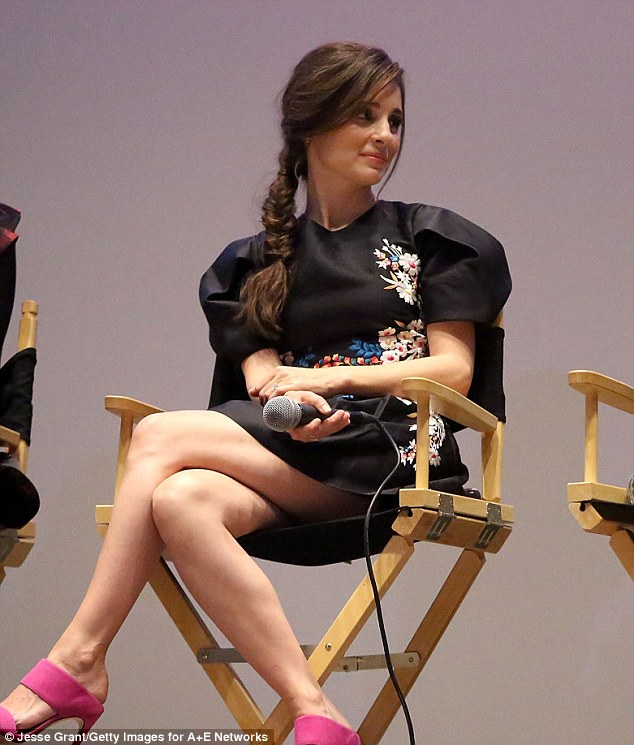 Shiri Appleby attends the premiere of her Lifetime series, UnREAL, in West Hollywood with co-star Constance Zimmer, June 4, 2016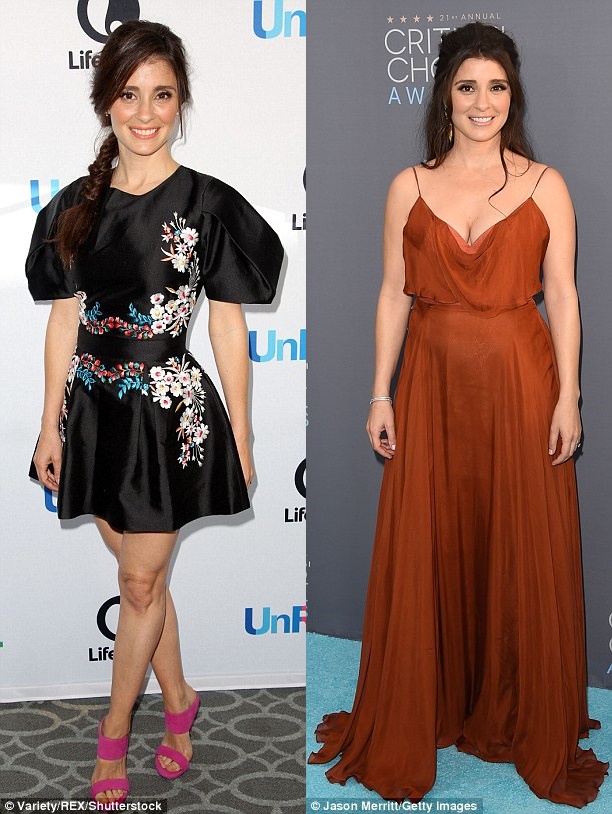 Shiri today versus Shiri's post-baby body back in January 2016
How do you like Shiri's post-baby figure? Do you approve, or does she look too thin?
I'm guessing the rapid weight loss is due to breastfeeding. Breastfeeding consumes a lot of calories, and if she's not eating enough, it'll definitely make her lose weight.
That said, I  also think her waist looks tinier than usual because of the dress silhouette. The exaggerated sleeves and puffy skirt created such an illusion.
Speaking of the outfit, what are your thoughts on the way she teamed it with bright pink sandals? Do they complement or should she have worn something else?
Shiri's dress actually has a touch of pink on it. It's on the white flowers.
Personally, though, I would have preferred it if she wore black slides instead. I don't have the details on Shiri's dress, but her pink sandals look very much like the "My Slide" from Stuart Weitzman. I couldn't find them in pink online, but here's a pair in black and gold for reference: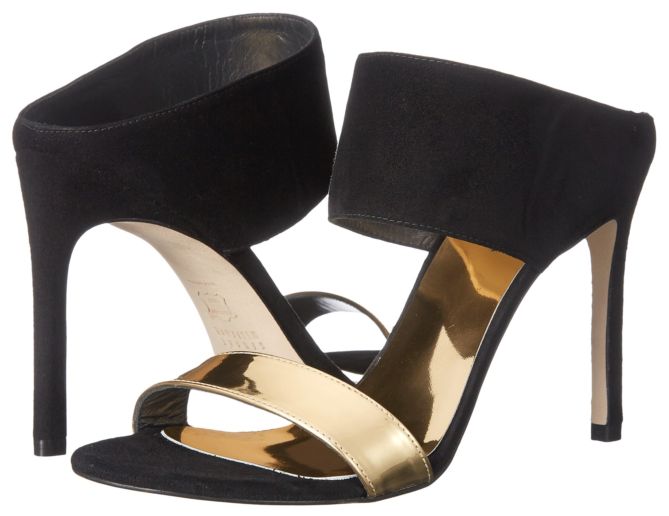 Stuart Weitzman MySlide Open Toe Mules, $213 (was $425)
What do you think, ladies? Is my hunch on target? I certainly think so. In fact, I also think the black-and-gold pair posted above suits Shiri's dress better. Yes?
You can grab the MySlide sandals over at 6pm. They're currently on sale at $213.