In the last days the Prime Minister Theresa May had a speech in Manchester.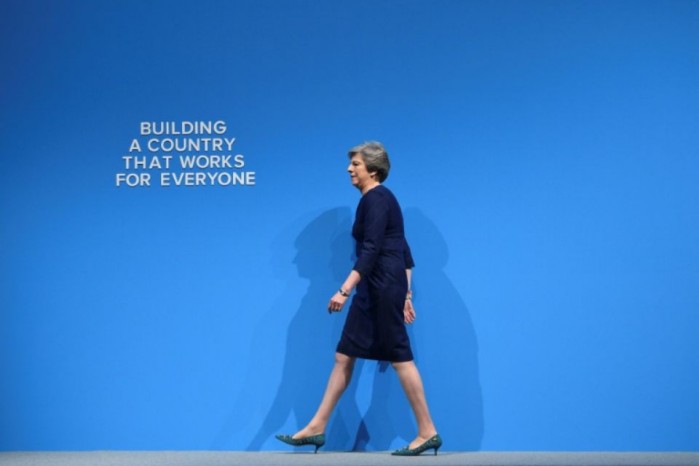 She had a great look with a lot of features. She sparked an online debate because she wore a very eye-catching bracelet featuring a portrait of the artist Frida Kahlo. We are wondering if there was a meaning in the choice of this bracelet. Some supporters of May said that maybe she was trying to draw comparisons between herself and the famous Mexican painter. You all know that Frida Kahlo was an outspoken feminist and took a keen interest in issues concerning gender, race and class. Others has criticised the accessory that she wore for this public event, also because one could think about to the others link you can have with Frida like the Mexican Communist Party and the relationship with Marxist revolutionary Leon Trotsky. Someone was wondering if May has an affair with Leon Trotsky the Marxist. Someone has tweeted that it was really nice and that Frida is a feminist icon and should be celebrated by everyone. The bracelet also had another self-portrait by Frida but we can't see it.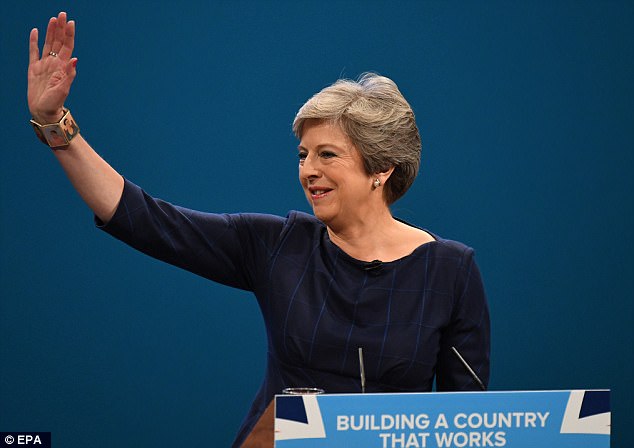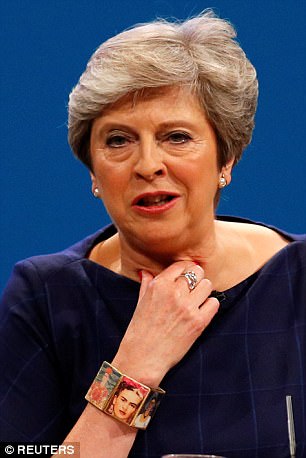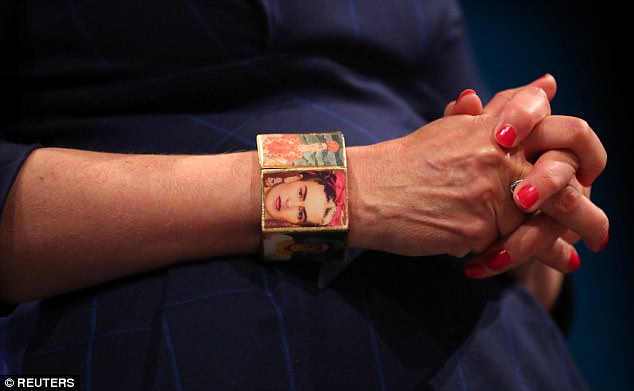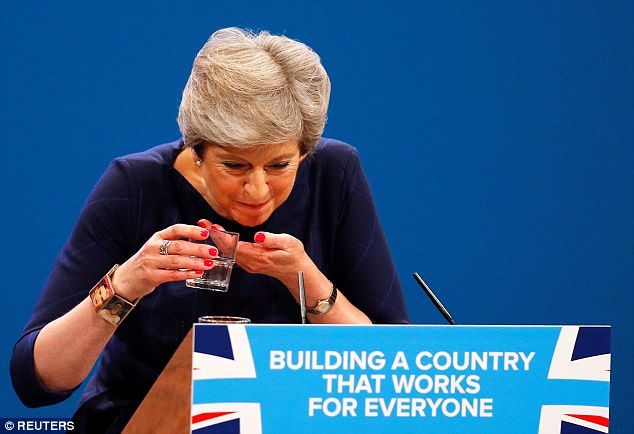 But except the famous bracelet let's have a look at her outfit. For this occasion the Prime Minister decided to wear a smart navy blue dress by Daniel Blake. And at her feet she had a very particular and elegant pair of shoes. She has got a bit of a penchant for statement shoes. It's something like her signature. We have seen Theresa May spotted with a lot of different kind of shoes, with studs, over the knee boots and so on. The other day she had green kitten heels by Russell&Bromley. We know she likes this brand. They have crystal-encrusted bug embellishments, slightly pointed toe and luxe teal shade. We think they are perfect for her. It doesn't matter if they are not high heels. Then she wore a simple pair of earrings but everyone was focused on her bracelet. During her speech the Prime Minister had a problem with her cough but she tried to laugh and she also tweeted a picture of throat sweets next to her ministerial red box.
Let's copy Theresa May's look.