Tyga has officially replaced Kylie Jenner with a better looking babe. Let me be clear, I'm not a Kylie hater, but I can see why the rapper decided to leave the reality TV star for British lingerie model, Demi Rose. She's natural beauty!
This, I say, because we all know the amount of work Kylie had done on her face and figure. Yes, Kylie looks gorgeous now, but you can tell she gets a lot of help from makeup and whatnot. Demi Rose, on the other hand, looks natural. I don't know how natural (yes, I do have my doubts), but she wears less makeup and her figure looks more, er, realistic.
Speaking of the British rose, she was spotted out and about in Birmingham with a friend on Tuesday. It was not hard to spot her. She was dressed to impress in a nude skintight frock that hugged every curve of her body. There was a lot of cleavage and leg action going on, and the dress also emphasized her round backside, so you can imagine how the papz went gaga over the babe.
Demi kept things elegant and monochromatic by teaming the outfit with rose-gold lace-up heels from Sophia Webster and an ivory clutch from Saint Laurent. She almost looked perfect, if not for the pinky toe peeking out of the straps of her fancy heels.
I hate to say this, but it looked somewhat unsightly. Then again, knowing how tall designer heels can be a pain to wear, you can't help but pity the gal.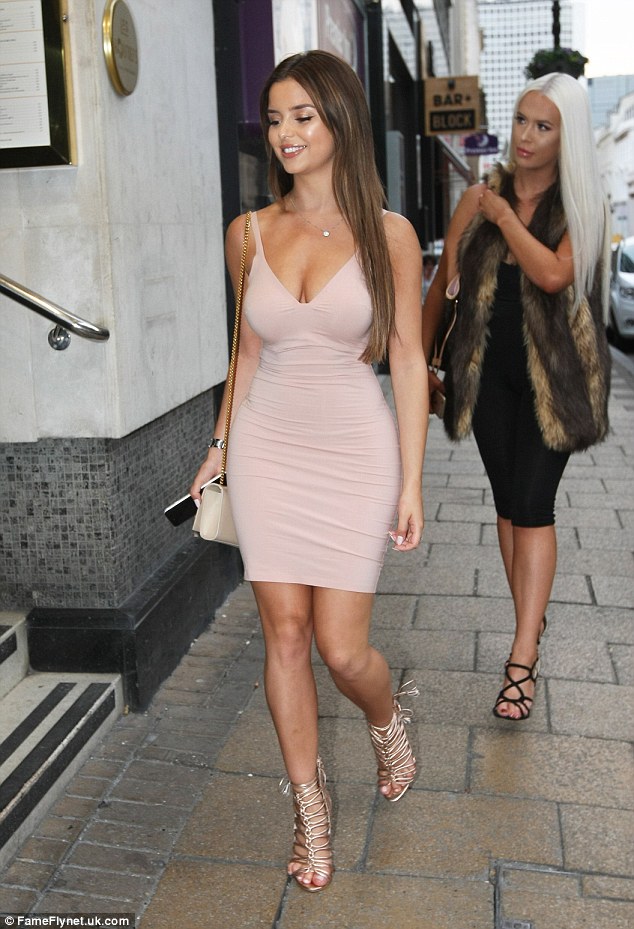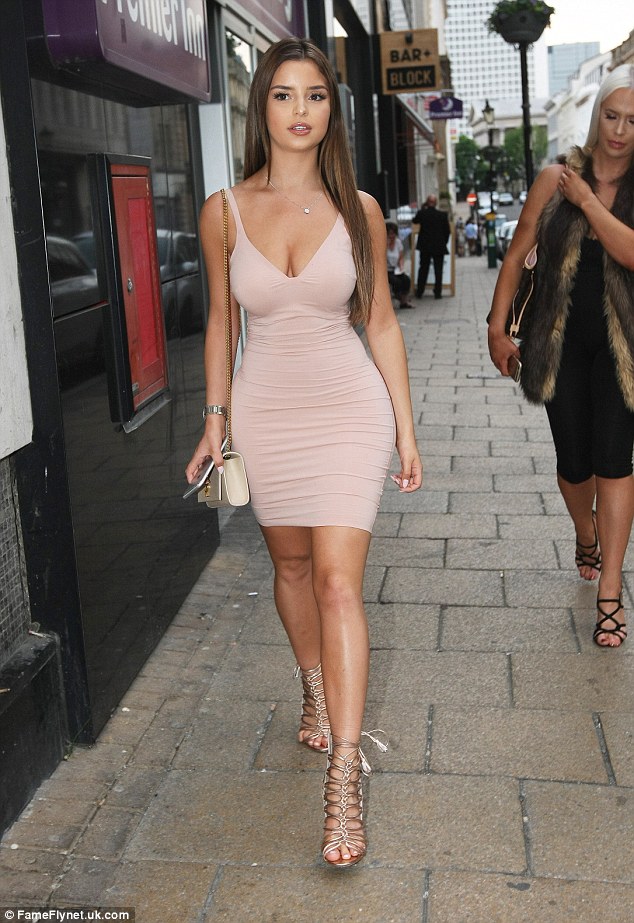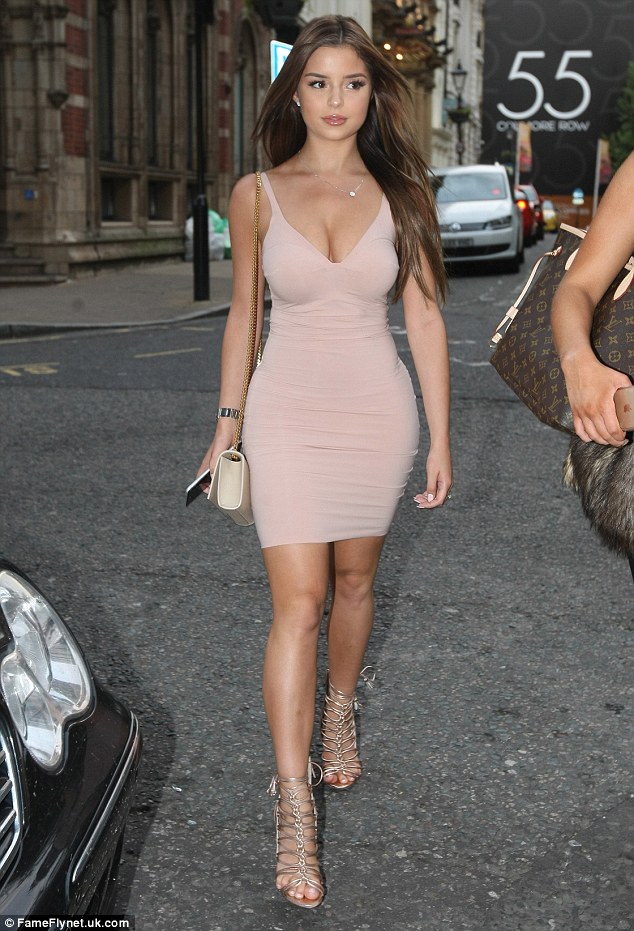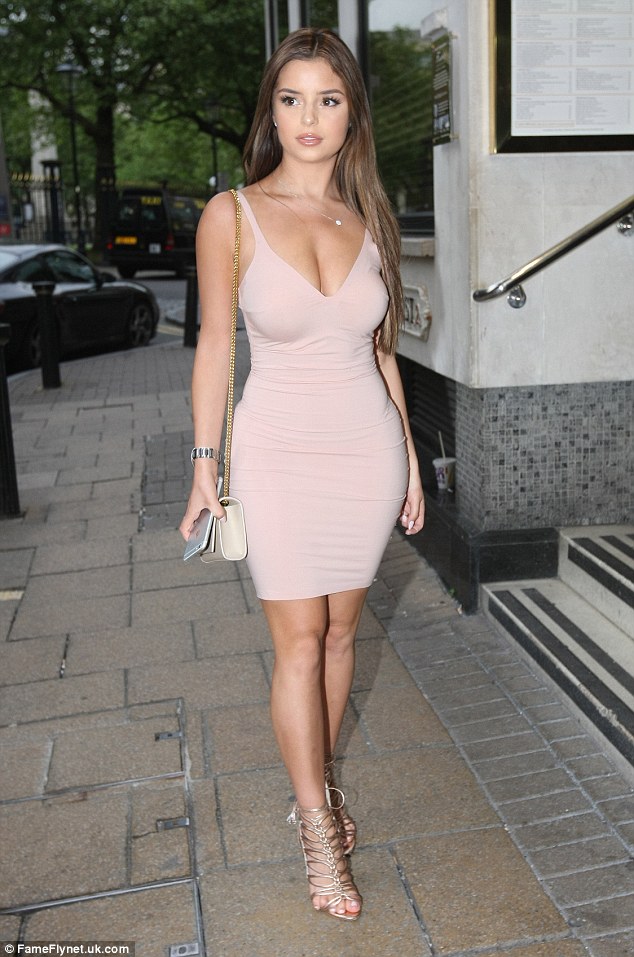 Demi Rose commands attention in her bodycon tank dress and designer heels as she steps out for dinner with friend in Birmingham on June 7, 2016
Demi sure is a beauty. Would you agree? Even with that tiny toe sticking out of her shoes, she looks lovely. In fact, she reminds me a bit of Selena Gomez.
Not sure where Demi got her fitted dress, but I think you can easily find a similar piece in your local department store. Her sandals, on the other hand, are available online. They're the "Lacey",  a style that features 4-inch-tall heels and lace-up closures through the center that also wrap around the ankles. You can find them in printed leather too, if you like: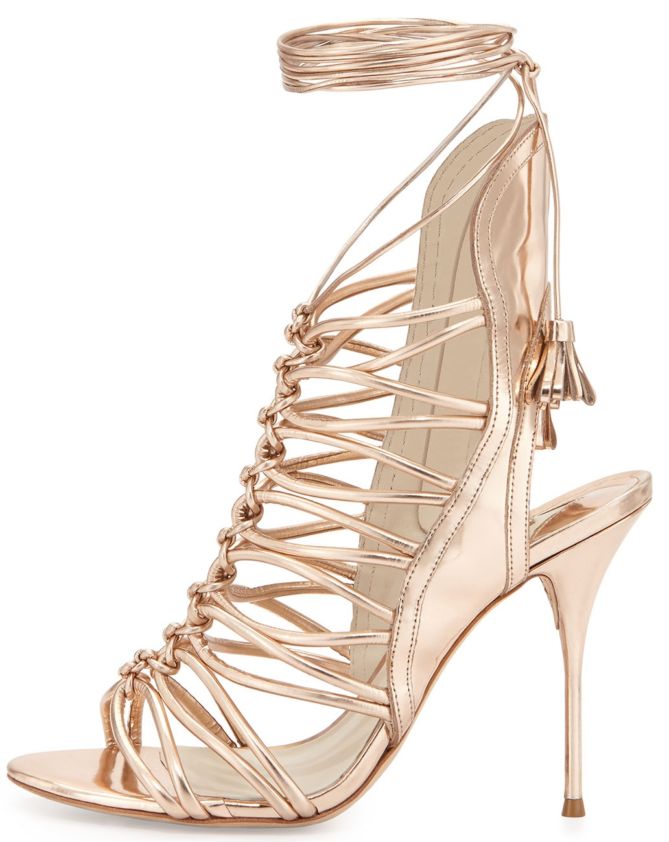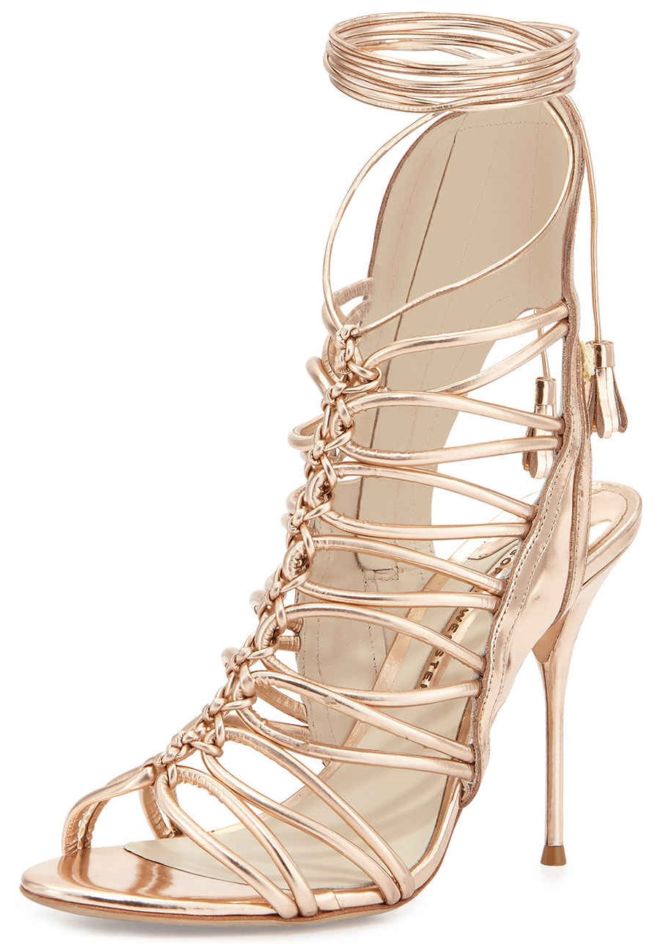 Sophia Webster Lacey Sandals, $695