Trinny Woodall,53, is a British fashion and make-over advisor,designer and television presenter. Since 2016 she began regular appearances on ITV's This Morning as their fashion style expert. While she was hosting her regular segment yesterday, we noticed how young Trinny looks and how smooth her complexion is. Her make up was minimal, but highlighted her features in a very pretty manner.
A few months ago , Trinny opened up about her struggles in various interviews. From how fame got to her head and had very extravagant periods of time ,when money were the least of her problems to when she had none. She also talked about the struggle to become a mother after two miscarriages and how her lowest point was during the successful pregnancy with her daughter Lyla when she started to bleed while presenting an Oscar,which was the worst scare she's ever had.
Aside from all of the dramatic events in her life that made the tv presenter such a strong and powerful woman, she's also a very stylish one. On This Morning yesterday she was all about retro and prints with a blue blouse and maroon trousers.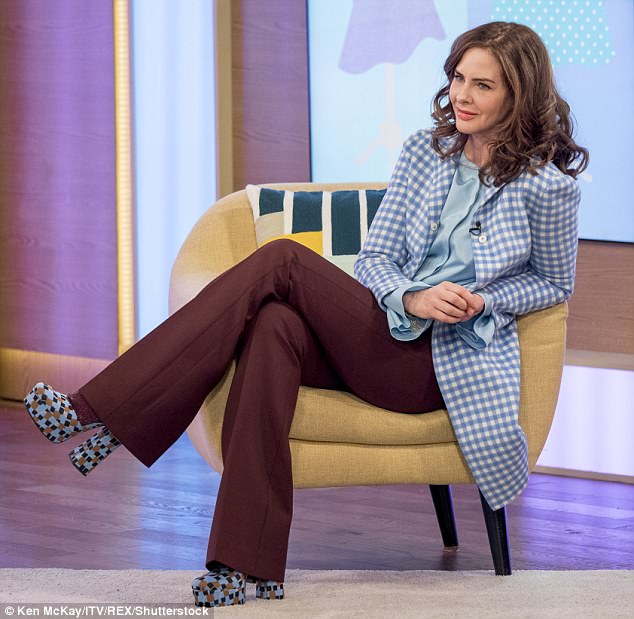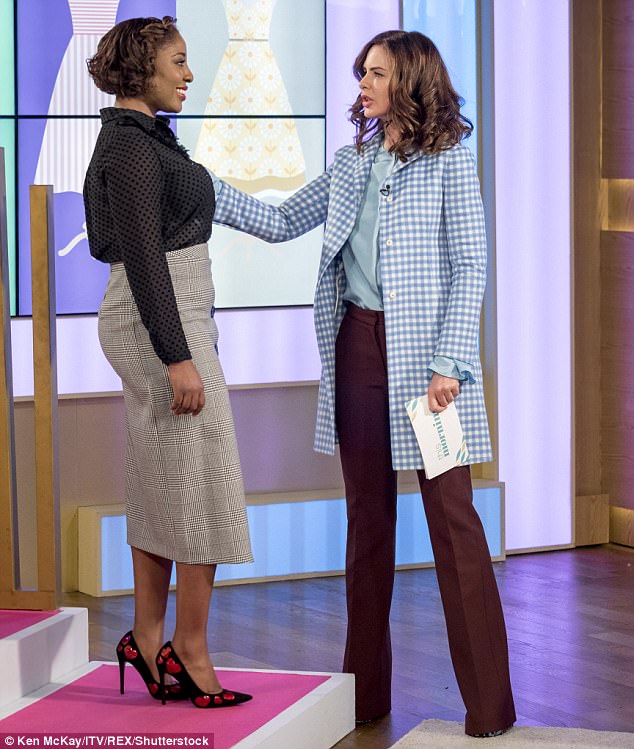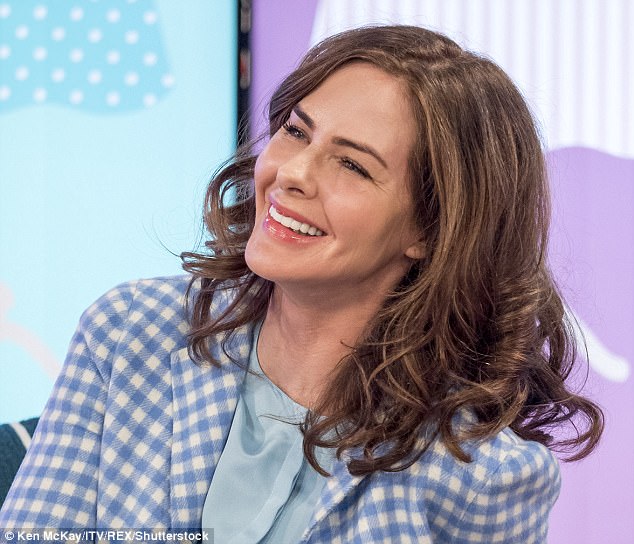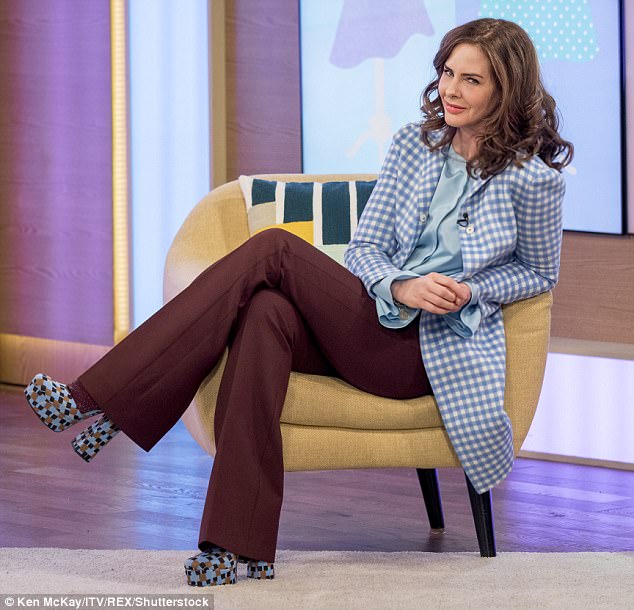 The Prada geometric platform pumps were the stars of the outfit and made the outfit much more 70's looking. If you want something out of ordinary, yet fancy in your wardrobe this pair is a must have. Perfect to play with and make a lot of combinations.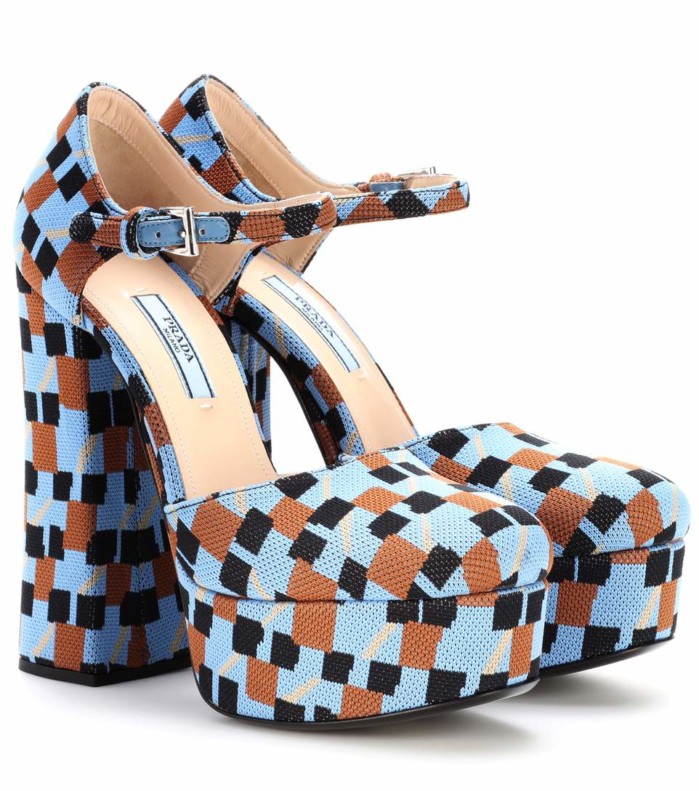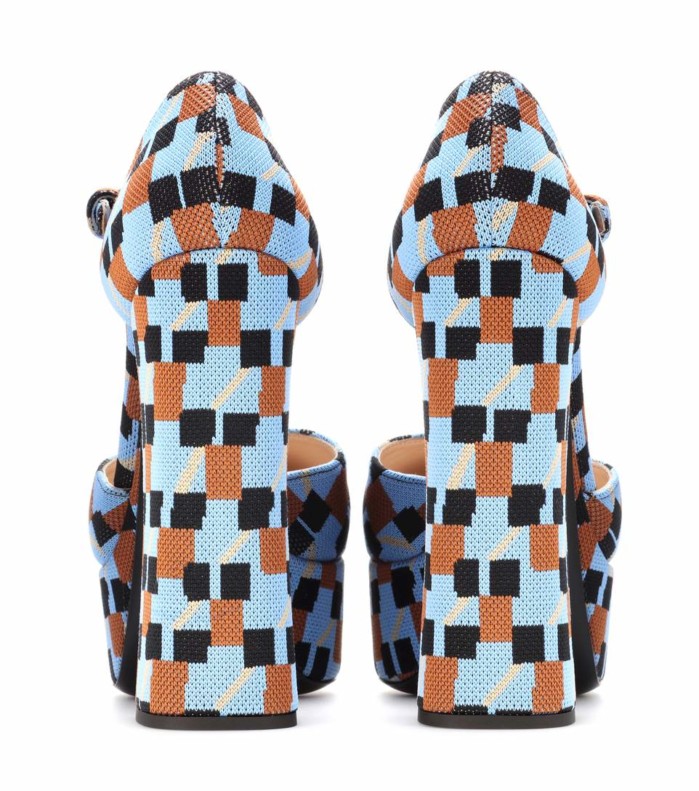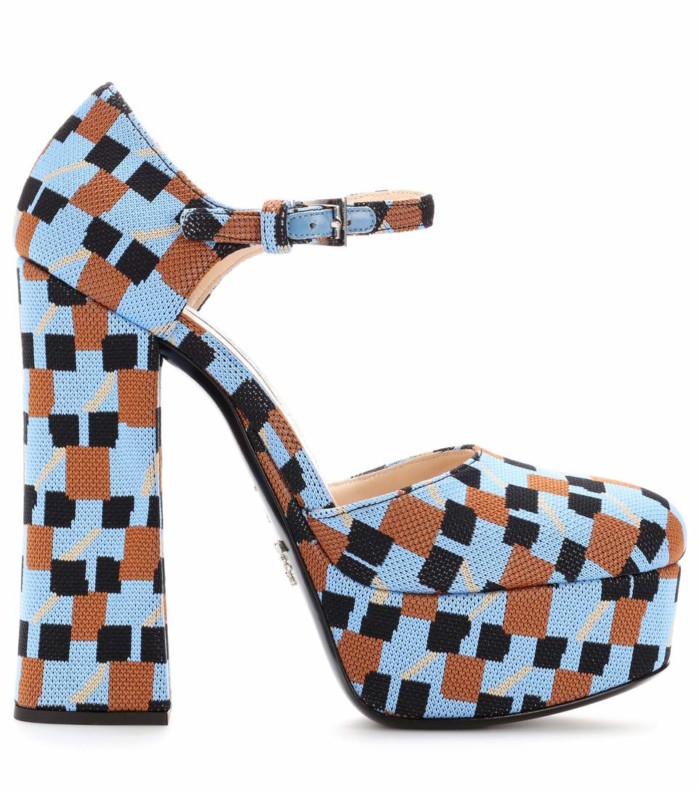 HERE IS A CHEAPER VERSION