Let's make today's post a little more entertaining, shall we? How about a fashion face-off?
I thought it would be fun to put a couple of TOWIE stars in the arena today — namely, Chloe Sims and Lydia Bright. The two were spotted filming some fresh scenes along with the rest of the show's cast in Essex on Monday. Chloe was not hard to spot, as she decked herself in a glamorous faux fur jacket and a pair of overly distressed boyfriend jeans — both of which were in shades of gray and faded blue respectively. Chloe also capped off her outfit with fancy blue lace-up sandals.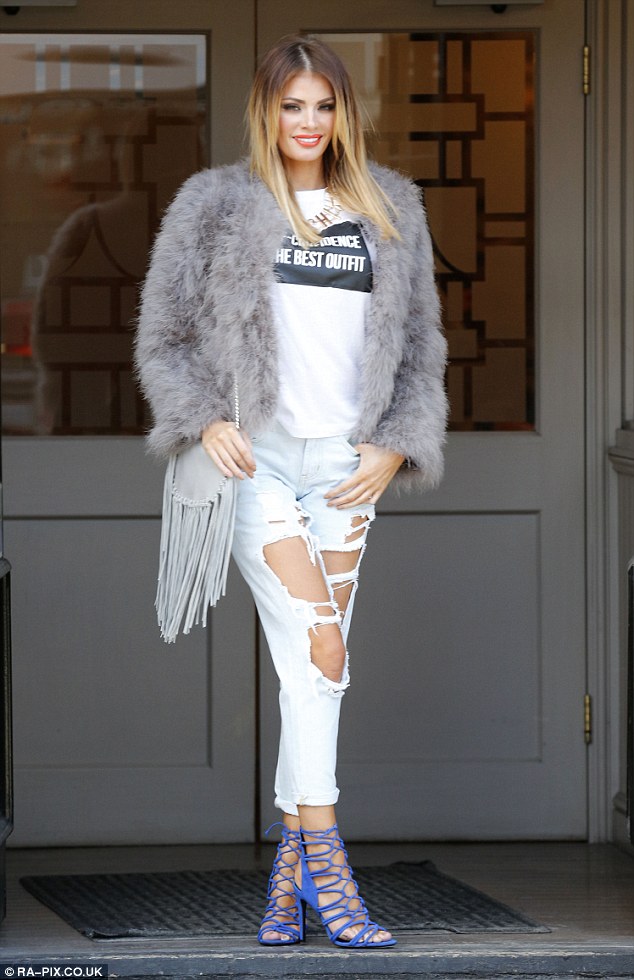 Chloe Sims poses for the papz in her blue lace-up sandals as she films scenes for TOWIE in Essex on March 2, 2015
As for Lydia, well, she was dressed more conservatively. It was a fully coordinated attire of cropped cream trousers teamed with a white button-up shirt and a matching long cream vest. Punctuating the look were a pair of snake-print pointed lace-up flats.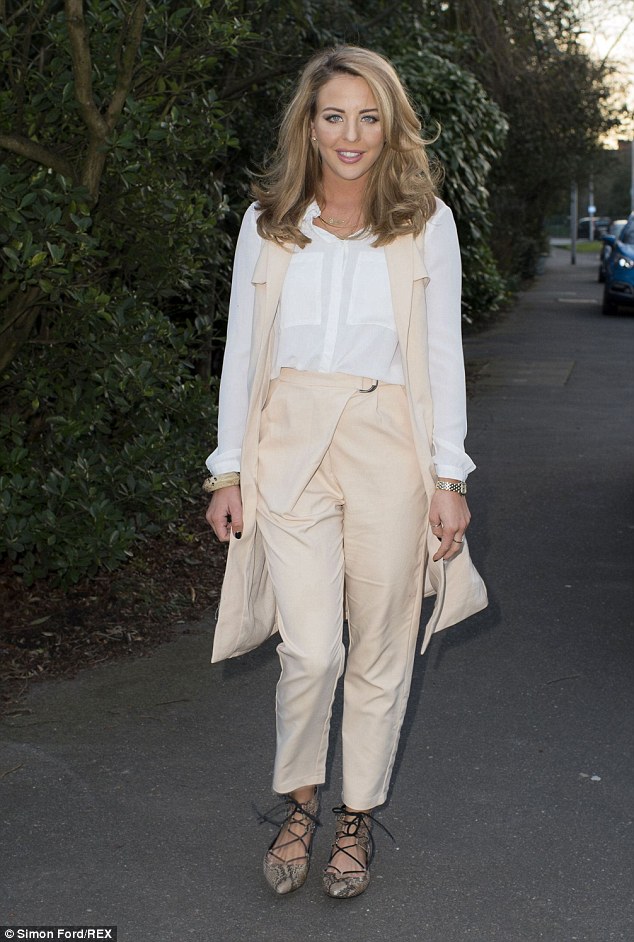 Lydia Bright steps out to film scenes for TOWIE in Essex, March 1, 2015
As you can see, both ladies rocked some fancy lace-up footwear. I'm going to be honest, I love both the sandals and the pointed flats. Between the two, however, whose shoes do you prefer, Chloe's or Lydia's? Do you like the sandals more or the do you find yourself gravitating towards the flats?
I'm on the fence here, so I'll let you decide instead.
While I tried my best to locate them on the web, I couldn't find any information on the shoes, so I did the next best thing — find something similar in case you want to grab a pair or two for yourself.
For the ladies with fine taste, I can only think of Alejandro Ingelmo and Aquazzura  as worthy substitutes. Check out the sandals and flats below: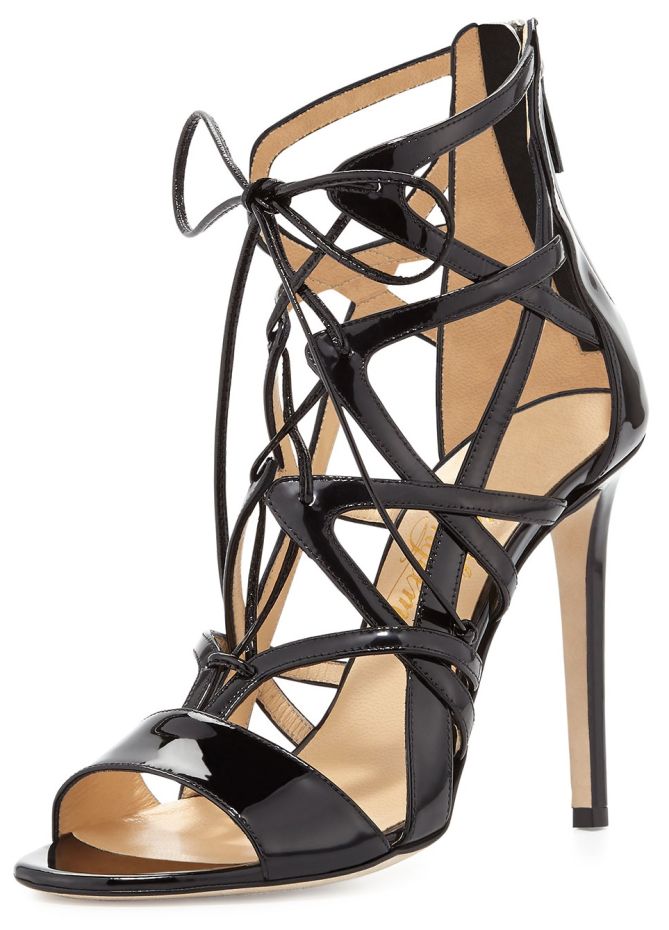 Alejandro Ingelmo Lace Up Sandals, $998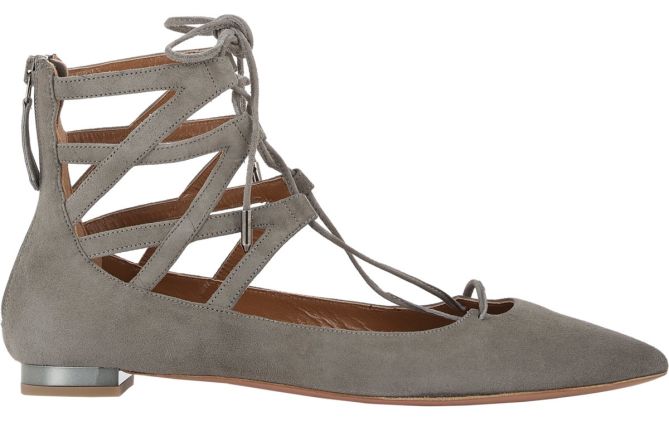 Aquazzura Belgravia Lace Up Flats, $695
If you're on a budget, however, my recommendations would be these blue lace up sandals from Steve Madden, and brown t-strap flats from Sole Society. Sorry, had a hard time looking for a pair of lace-up pointy flats that were reasonably priced.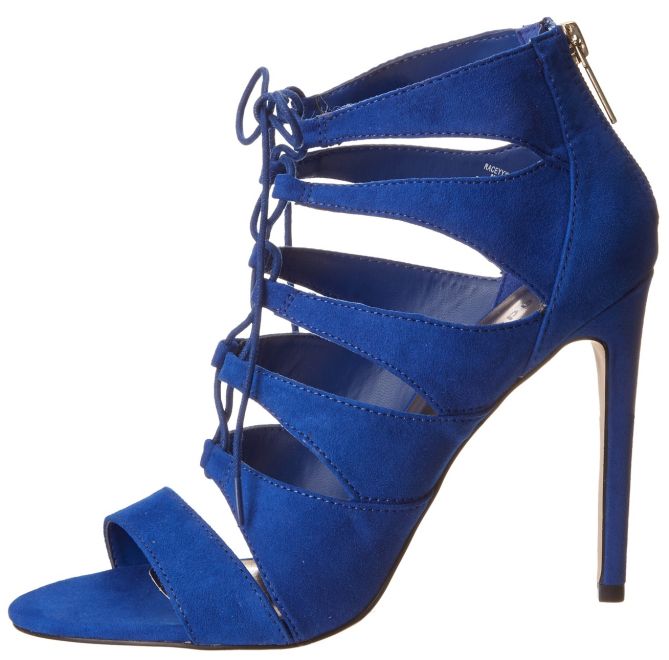 Madden Girl Raceyy Sandals, $60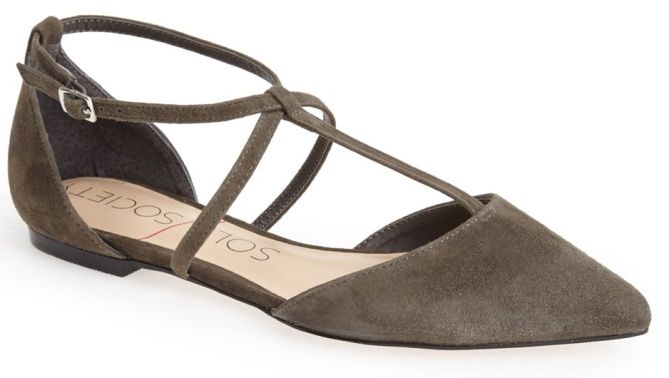 Sole Society Chandler Flats,