It might have taken two years before this remarkable gown came about but it is definitely worth it as Rihanna made fashion history in the recently concluded 2015 Met Gala. The R&B superstar was voted the best dressed for this year's Met Gala and she even graced the front cover of Vogue Magazine because of her stunning dress.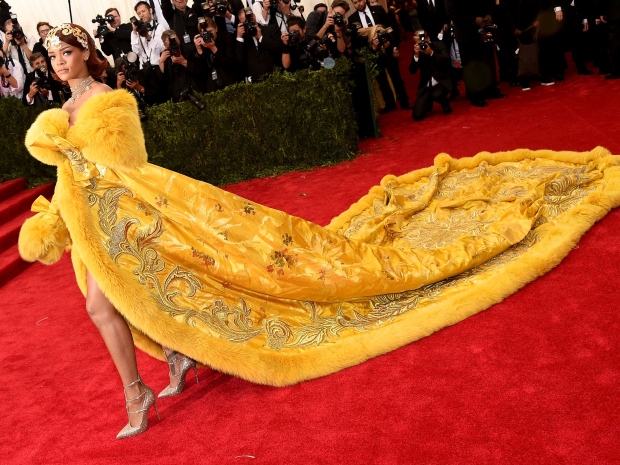 Rihanna said she was honored to appear on the cover of Vogue wearing her Guo Pei gown. Although some memes compared RiRi's gown to Spongebob or even omelette and pizza, we couldn't deny the fact that she really did turn heads and caught attention with her cape-style fur trimmed couture embroidered gown.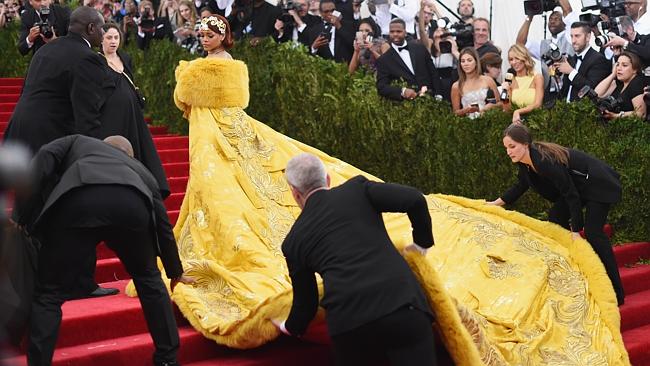 RiRi added more style to her look with a sculpted gold and pink jeweled floral headpiece plus a gold choker necklace and silver earrings. She finished it off with Christian Louboutin Toeless Muse pumps.