I never thought Amal Clooney would be the type to wear platform shoes. Somehow, I always thought she's the kind of gal who'd be more into slim and sleek heels. Clearly, I was wrong.
Amal, a.k.a., George Clooney's wife, was spotted sporting a pair of platform sandals while visiting her hubby on the set of his new flick, Money Monster. She wore the espadrille wedges with cropped skinny jeans, a floral top from Giambattista Valli, some statement eyewear, and a fringed white purse. The whole getup was chic and spring fresh. And per usual, she looked amazing: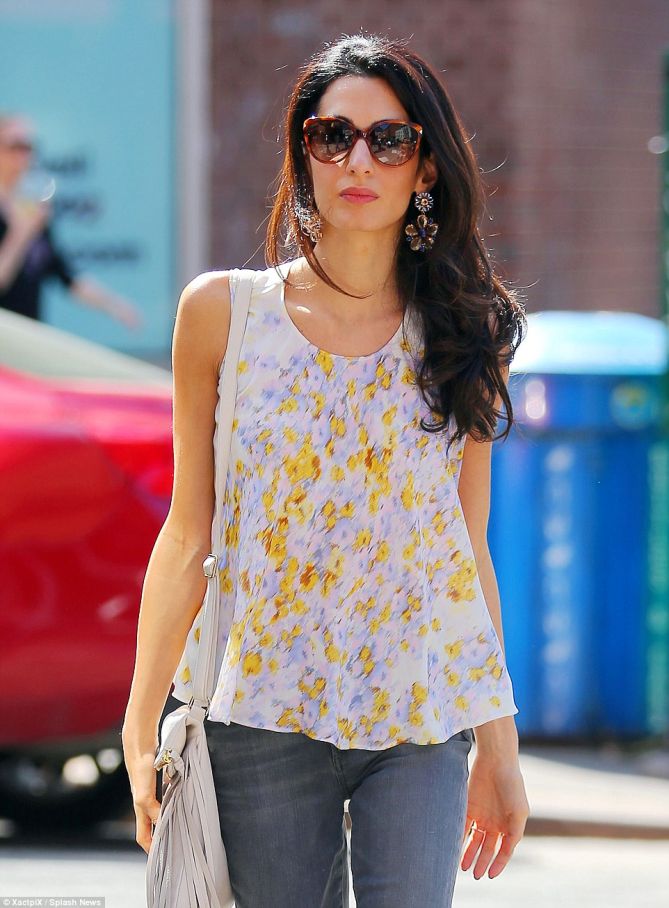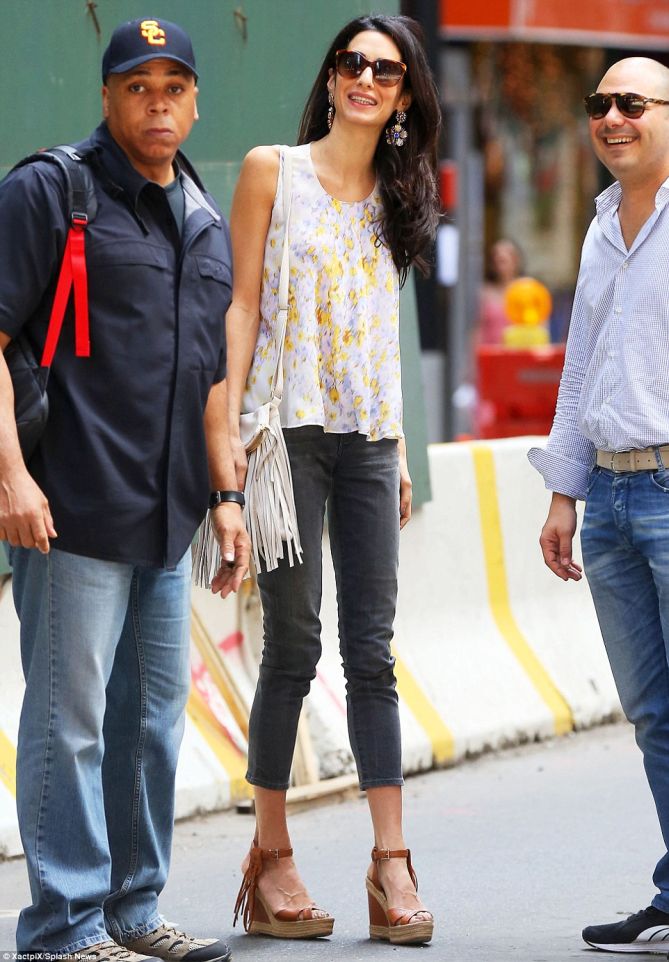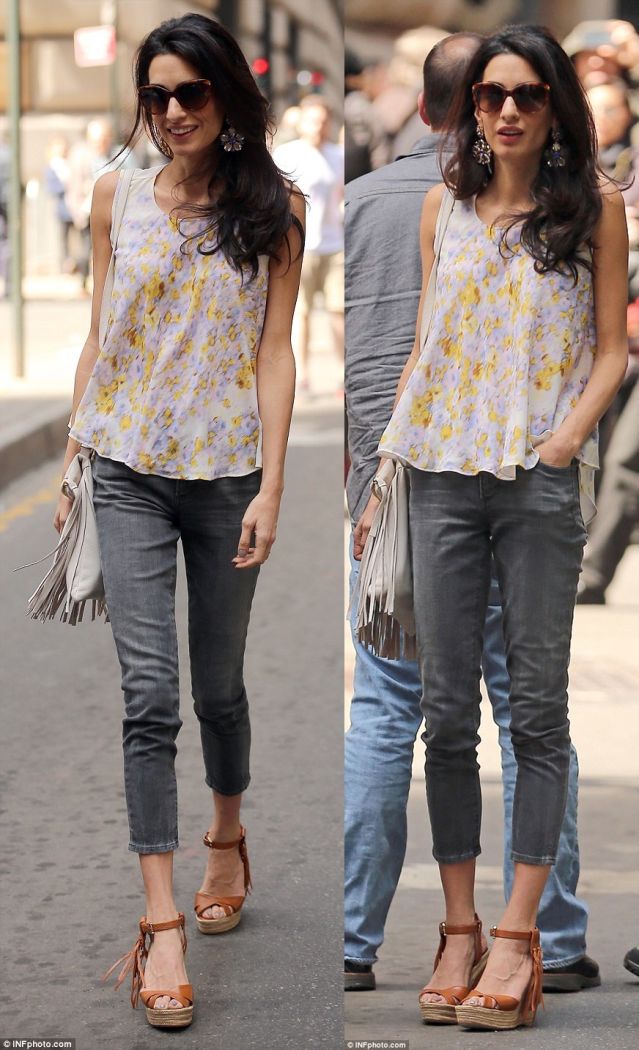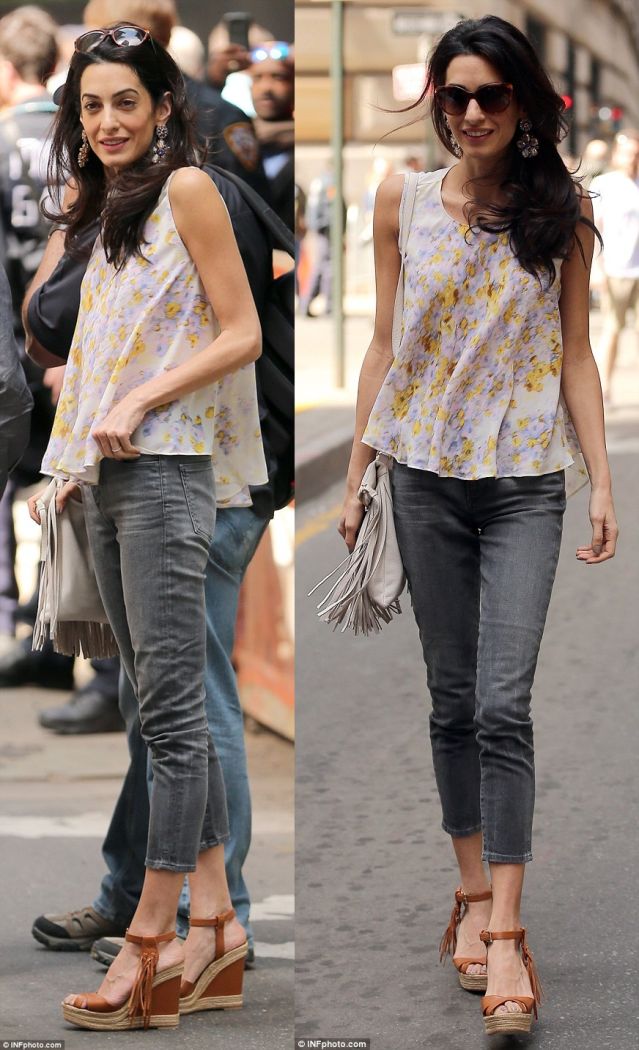 Amal Clooney visits George  on the set of his latest thriller flick, Money Monster, in New York City on April 18, 2015
So how do you like the way Amal styled her platform wedges, do you approve?
Amal's swingy top can be purchased online if you like it. I have to warn you, it's quite pricey. The blouse retails at a whopping $1126 over here.
As for Amal's fringed wedges, those are from Valentino. Below is a closer look at the pair for you. They're crafted from a mix of leather and hemp materials to create a rustic and organic feel that is very reminiscent of spring. The heels are a good 5 inches tall, while the platforms are 1.5 inches thick. The sandals are also detailed with fringed add-ons near the ankle straps for a bit of flair: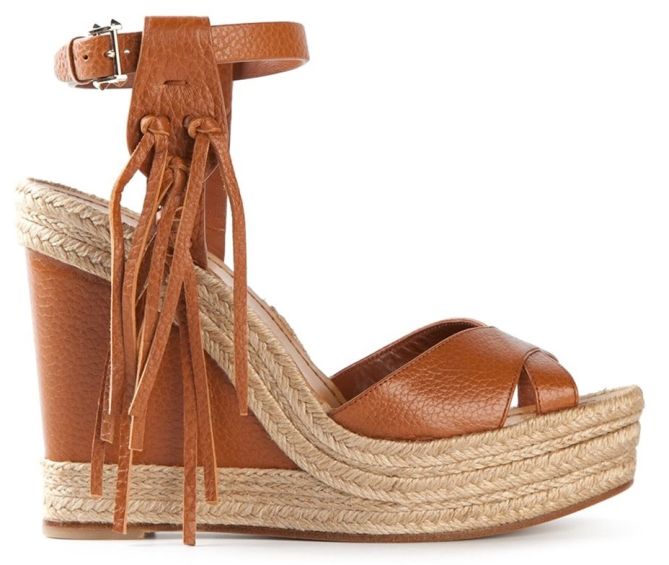 Valentino Fringed Leather Espadrille Platform Wedges, $472 to $845
You like what you see?
Feel free to score a pair online if you're interested. The sandals also come in dark brown and black if want the option. Depending on where you buy them, they'll cost you between $472 to $845.