Nicki Minaj's Instagram page on Friday played host to a troika of photos in which she showcased her figure in an eye-popping outfit. The 34-year-old had strapped on a camouflage-patterned bikini that offered a generous glimpse at her abundant cleavage.  She'd also wrapped herself in a large black harness with a large gold-colored buckle that shut over her midriff.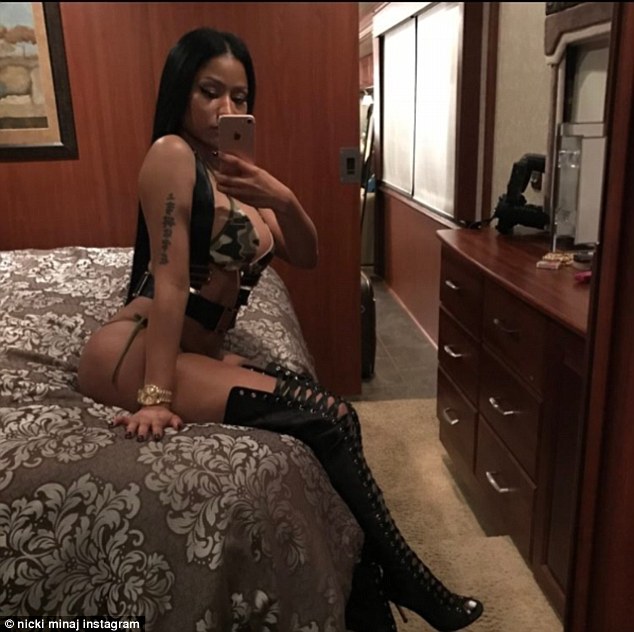 The Bang Bang rapper had slid on a pair of thigh-high open-toed black boots with straps crisscrossing one another running down the front of each. In the first photo she posted of the outfit, she was leaning against the white railing of a balcony with sand-colored tiles and a sprawling ocean view. A black leather jacket slid off her shoulders into the crooks of her arms, huge black sunglasses sat on her face and multiple necklaces dangled into her decolletage.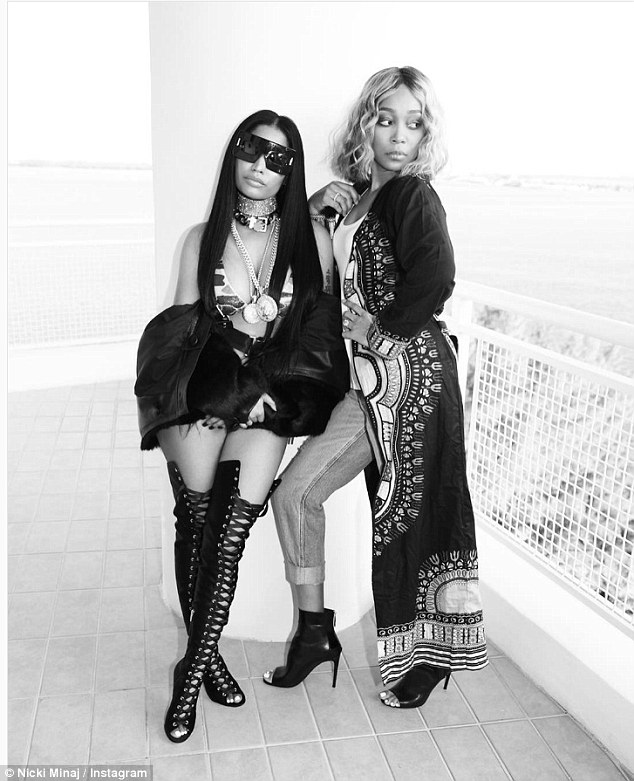 By the second photo she posted, she'd been joined by fellow musical artist Monica Brown, who wore tight trousers with turned-up hems and stiletto boots. An elaborately designed jacket covered most of her top, which had a sloping neckline, as she posed with her body turned toward Minaj. 'Bad btchs link up,' Minaj wrote in the caption of her photo, which she'd uploaded in black and white and to which she'd tagged brown.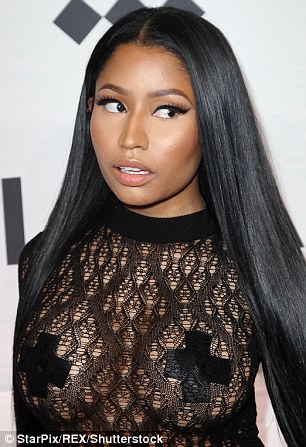 Nicki Minaj released a collaboration with rapper Gucci Mane titled Make Love. Internet speculation grew on Friday that the song was aimed at Remy Ma.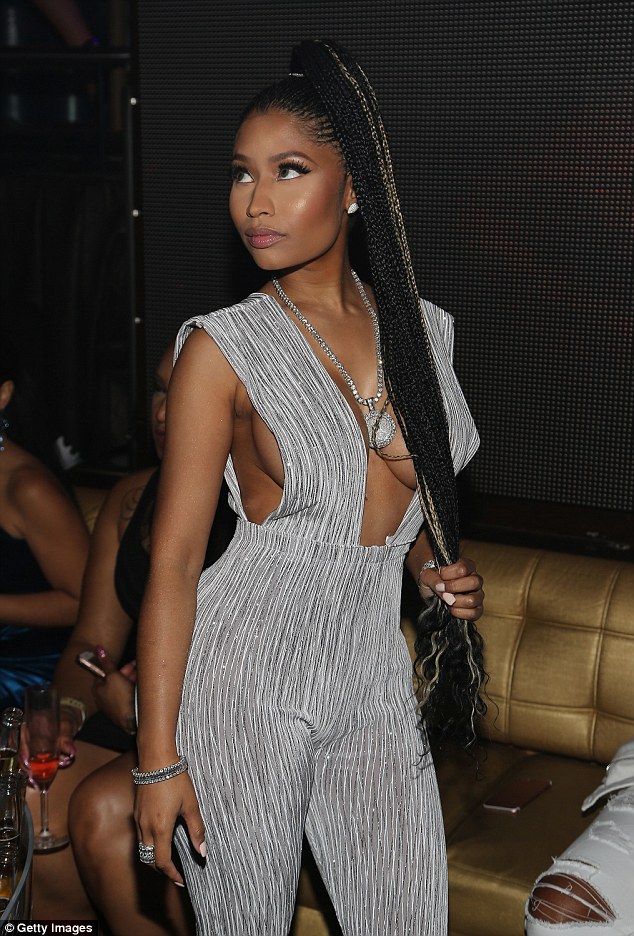 Nicki's answer to the Remy's low blows was to pull out a magic card: cite Beyonce, who knighted Nicki the queen of rap in 2015.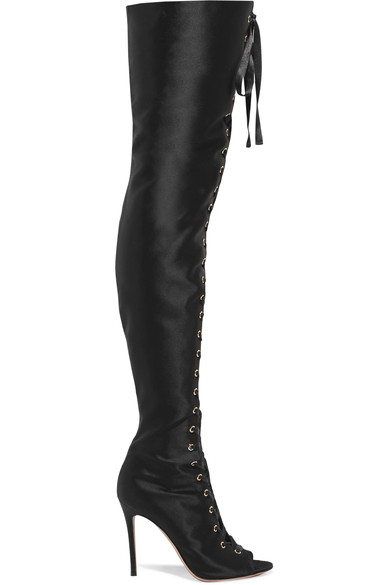 Gianvito Rossi's boots touch on two of our favorite trends this season – thigh-high silhouettes and satin. This glossy black pair has ribbon laces through the front that not only allow you to adjust the fit, but lengthen and elongate your legs. Try them with a midi-length dress.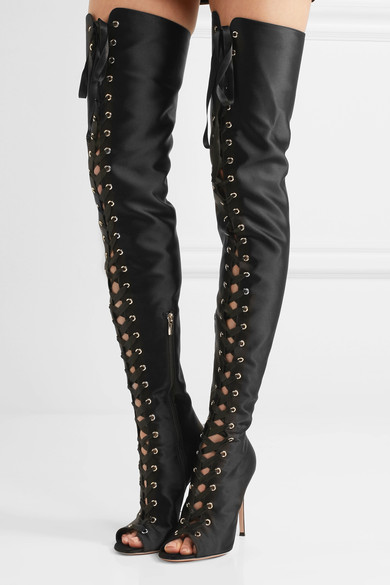 While the weather might not allow for styling reminiscent of Nicki's, the beauty of OTK boots is that they compliment a myriad of outfits. From denim cut-offs to dreamy day dresses and beyond, you can instantly toughen up your look with the addition of these satin shoes.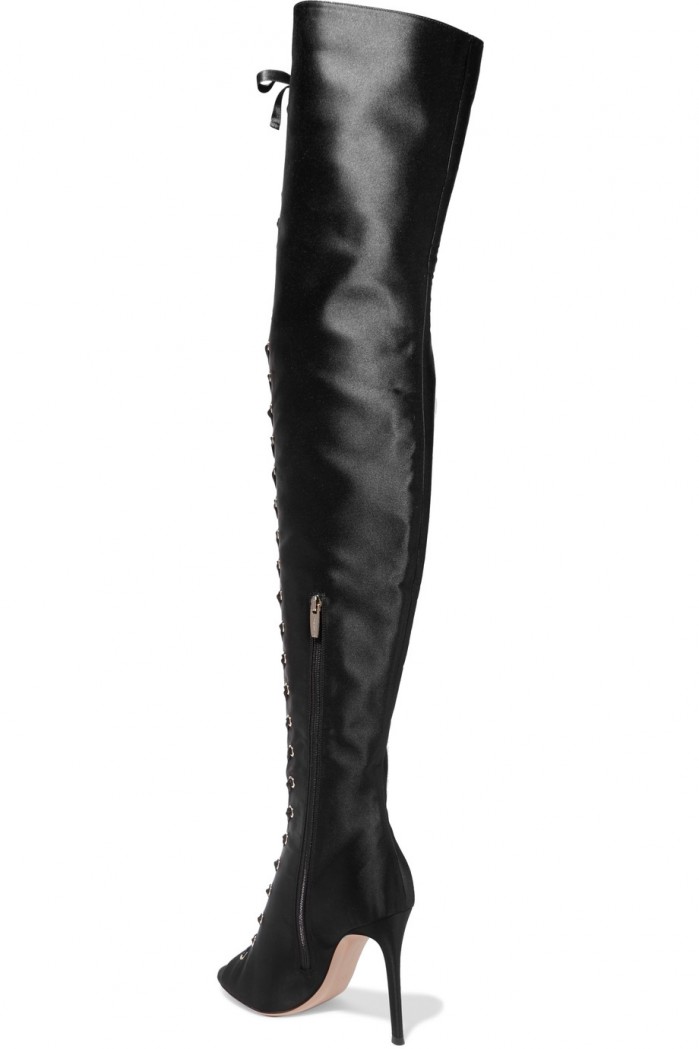 If you don't want to drop big money on your lace-up boots, take a peek at our carousel.