The event of the year, the Coachella Festival in the Revolve Desert, was attended by a lot of celebs as usual.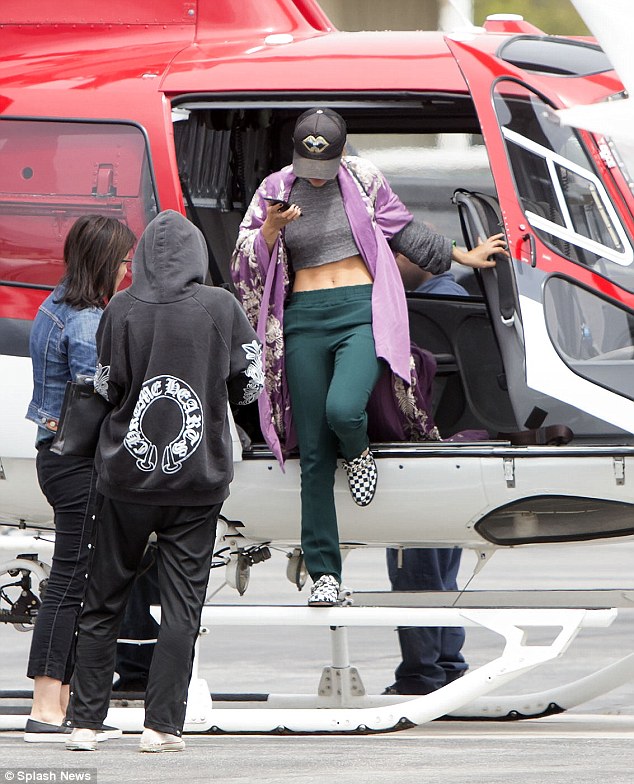 This event was the best one to show off new outfits. Sofia Richie was one of those. She enjoyed the Coachella Festival the last weekend. After two days of music and a lot of fun Sofia decided to keep a low profile as she back in Van Nuys, California on Monday. Sofie Richie is the daughter of the legend Lionel Richie and she is 18 years old and she is a model. When she was getting off her private helicopter she had a grey crop top. This let her show her flat stomach.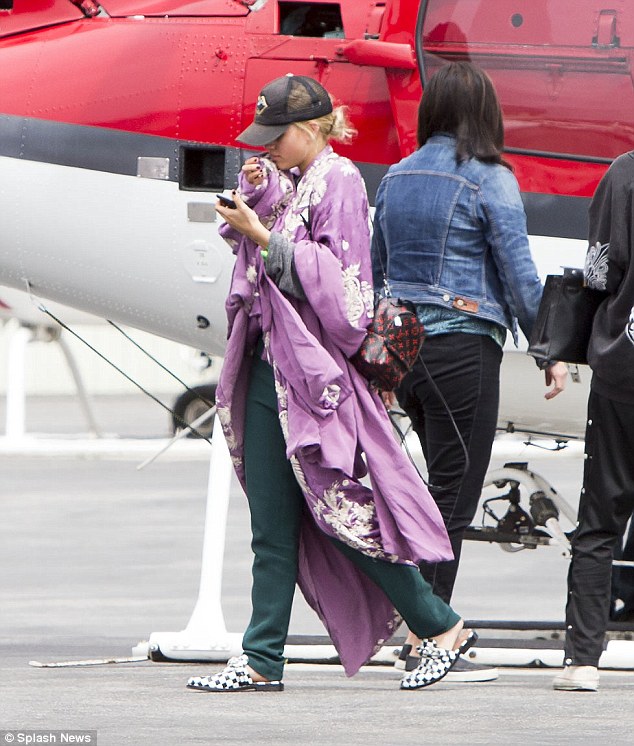 She was really casual for travelling and also sporty. She matched the top with a pair of green trousers set off with monochrome checked pumps. Then she added some precious and also eccentric details to her look. She covered herself with a violet kimono. This is the period of the kimono style jacket. Then she added a baseball cap pulled down low over her face maybe to cover her tired face witout makeup. But the most eccentric detail was at her feet. She was really comfy in a pair of black and white backless slippers. They are by Givenchy and are characterized by a chunky silver chain across the front. But it's all about that checkerboard design!The slippers are really trendy, comfortable but chic at the same time. You just need to grab your pair and choose among the different kind of loafers you can find in the shops. They are perfect with whatever you choose to wear! Sofia also had a small backpack by Louis Vuitton.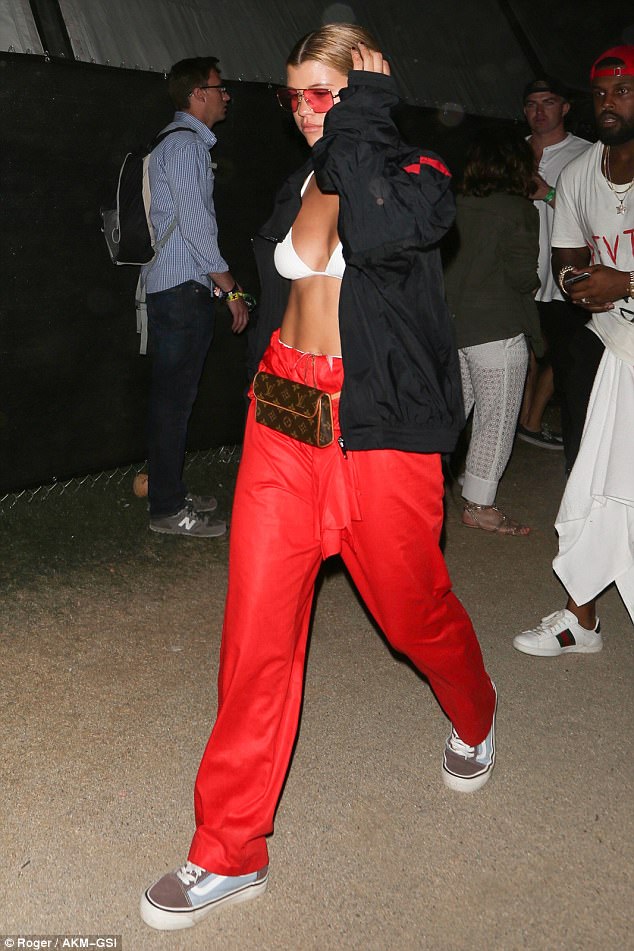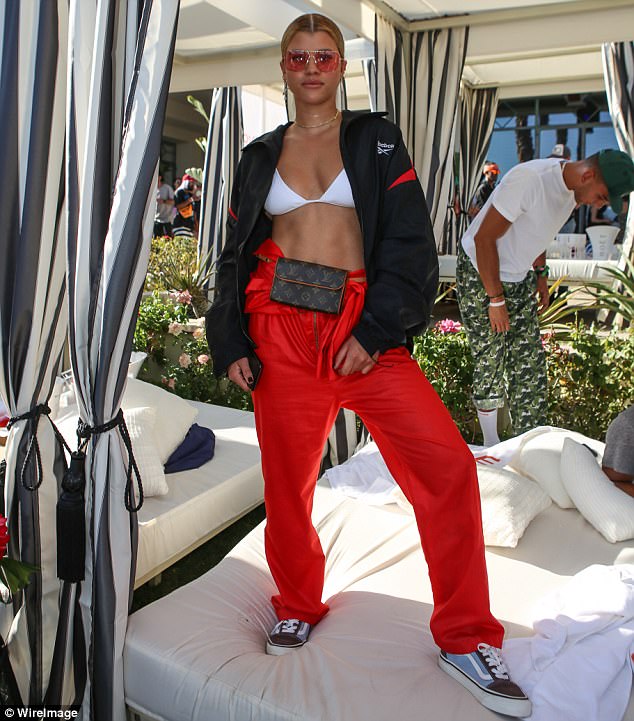 Buy a similar pair clicking below.