She became the darling of the baking world with her penchant for lipstick and love of pouting on The Great British Bake Off. And Candice Brown, 32, has been busy celebrating her staggering success – by enjoying a cheeky tipple on a night out to London's plush Soho Hotel on Thursday. The baking superstar looked to be having a fantastic night of larks, as she preened and posed outside the club with her pal, where she appeared a little worse for wear.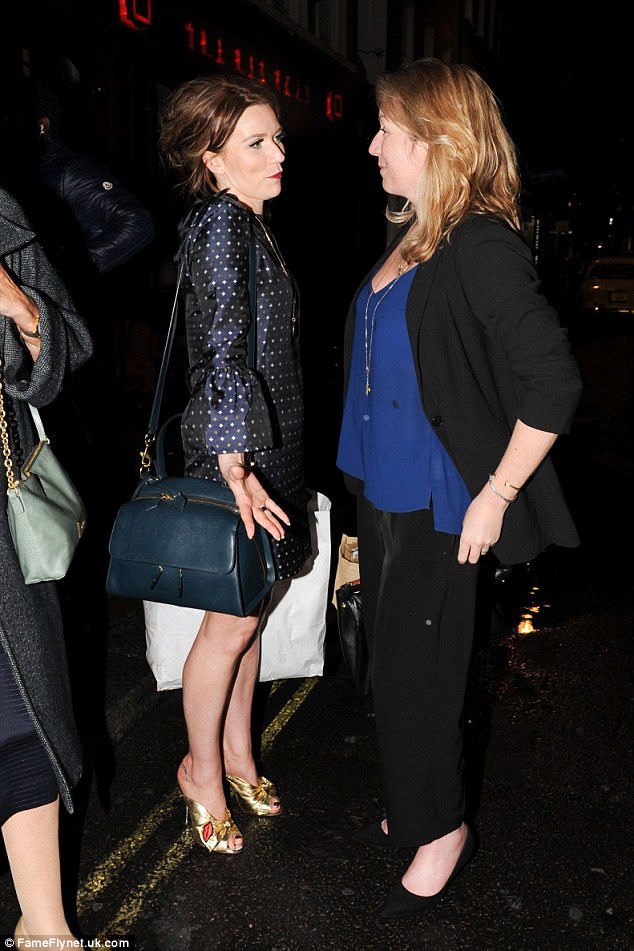 Wearing a navy polka dot mini dress that showed off her slender pins, Candice swapped her signature pout – that became her trademark during her time on GBBO – for a tongue out and wink pose.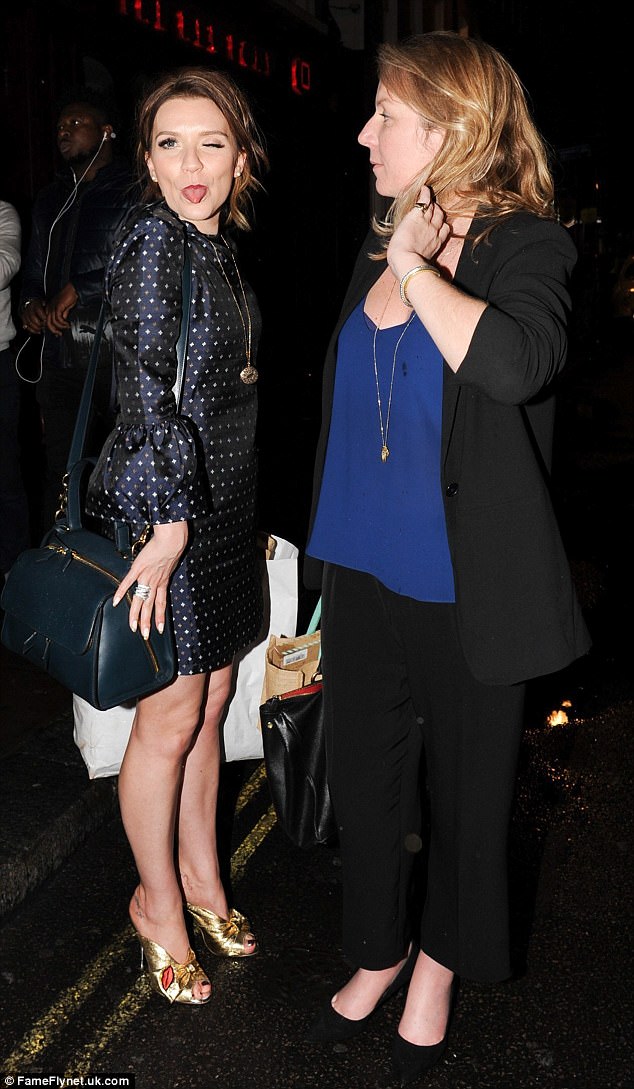 Adding a flourish to her ensemble with a pair of quirky gold heels, Candice styled her hair into an elegant updo.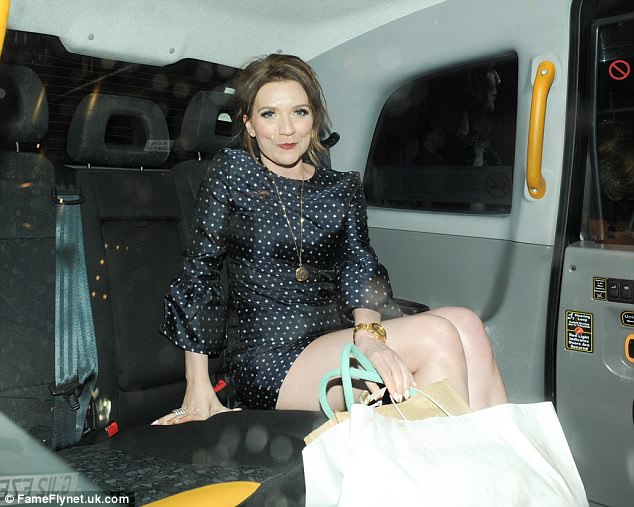 The baker, who became something of a sex symbol with her love of fashion and flair for meringues, has previously spoken to The Mirror about how people's perceptions of her pout have affected her. As she clambered into her waiting taxi home Candice looked blissfully happy as she smiled – but still managed to retain the vestiges of her pout as she puckered up for the camera.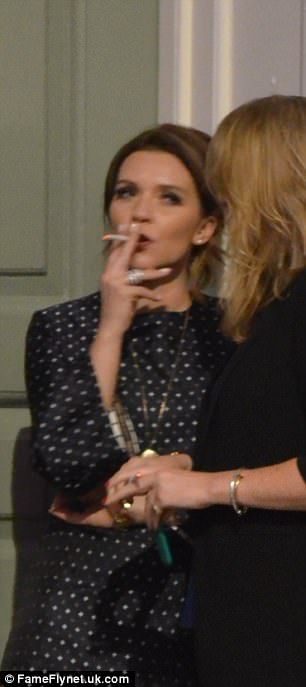 However, it wasn't long before Candice was up to her old tricks again – having emphasised her pout with a slick of dark red lipstick, she was seen to adopt her favourite pouting pose as she puffed away on a sneaky cigarette.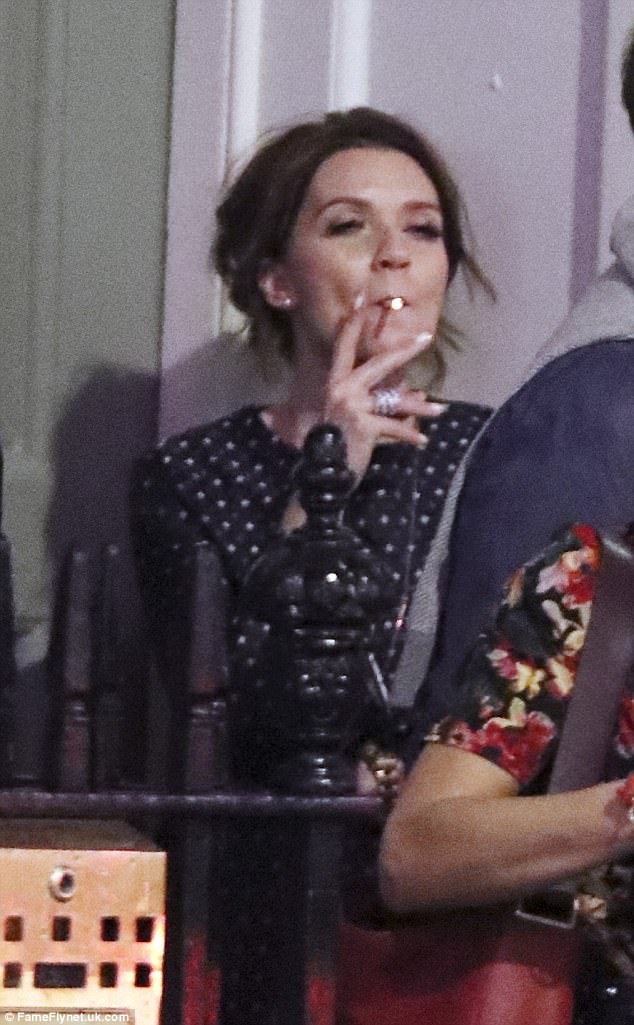 The former P.E. teacher appeared to be a little tired, as she struggled to keep her eyes open.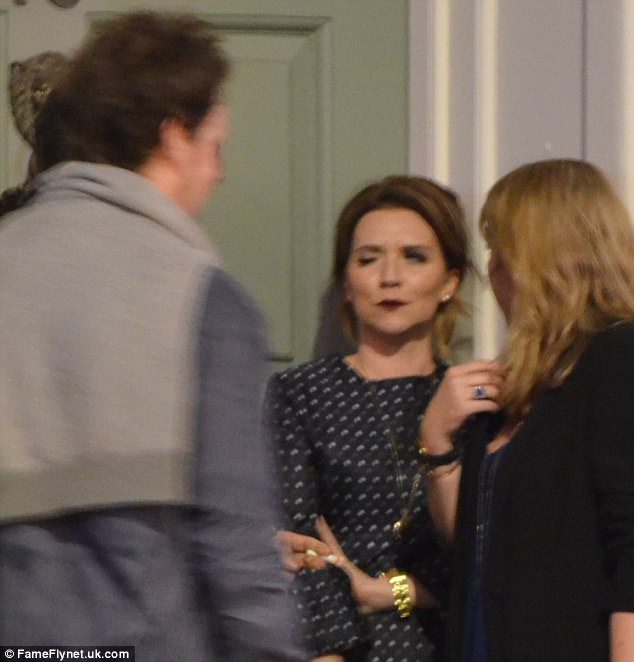 Candice had evidently had a wonderful time dancing the night away, and took a well-deserved rest from her night of high jinks by taking a quick nap against a door frame. She struggled to keep both eyes open as she enjoyed a chat with her pals. Earlier in the evening, Candice had been present at the 2017 Fortnum & Mason Food & Drink Awards held at Fortnum & Mason in Piccadilly, where she looked slightly more fresh faced.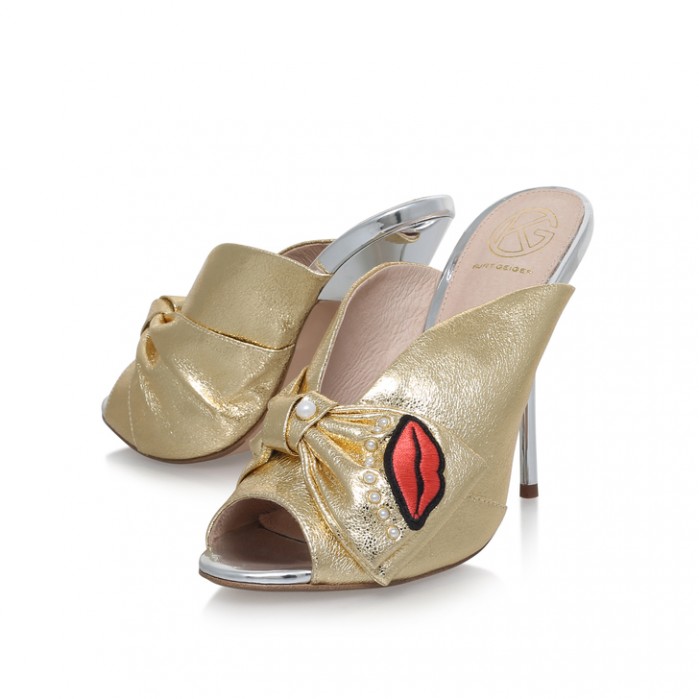 High fashion meets after-dark glamour in the form of Harmony by KG Kurt Geiger. No special occasion is complete without this statement open-toe stiletto, featuring a towering 115mm heel, gold-shimmer uppers and sultry lip applique.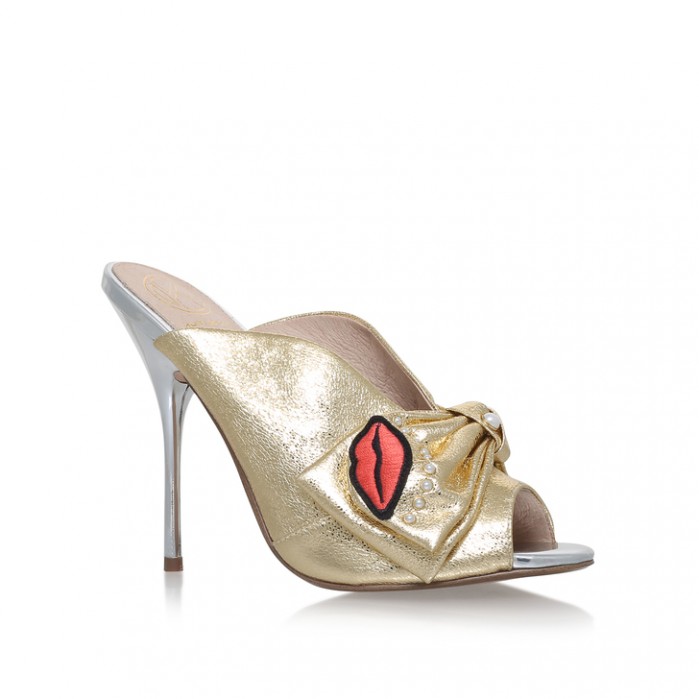 For $181,  you can treat your feet to this pair by Kurt Geiger. Mules are ban-on trend right now and metallics go with almost everything so they're a good investment to make.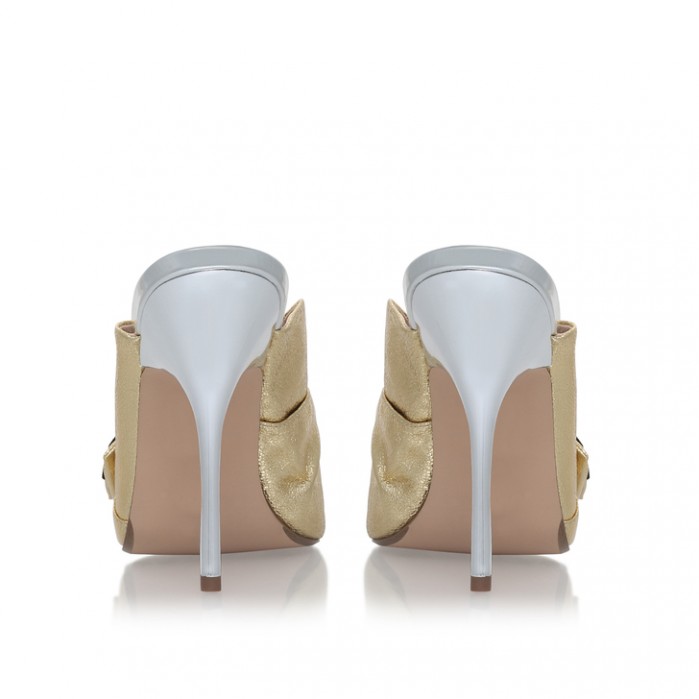 If you want to check out other shimmering mule options though before you make you mind up, head below for alternatives: