He welcomed a baby boy with his wife at the end of last year. And Jonathan Rhys Meyers, 39, enjoyed some quality time with his lady love Mara Lane as the pair flashed the plastic on a Beverly Hills shopping trip on Wednesday. The Tudors actor Jonathan looked ready to rock and roll in a edgy quilted dove grey leather jacket.
He slung this over a classic white v-neck which revealed his hunky chest and toned midriff. The Bend It like Beckham star teamed this with baggy ebony joggers adorned with silver zips. His rocker look was completed with slouchy charcoal biker boots. Like a true A-lister he slipped on mirrored aviator shades to protect his eyes from the glaring Californian rays.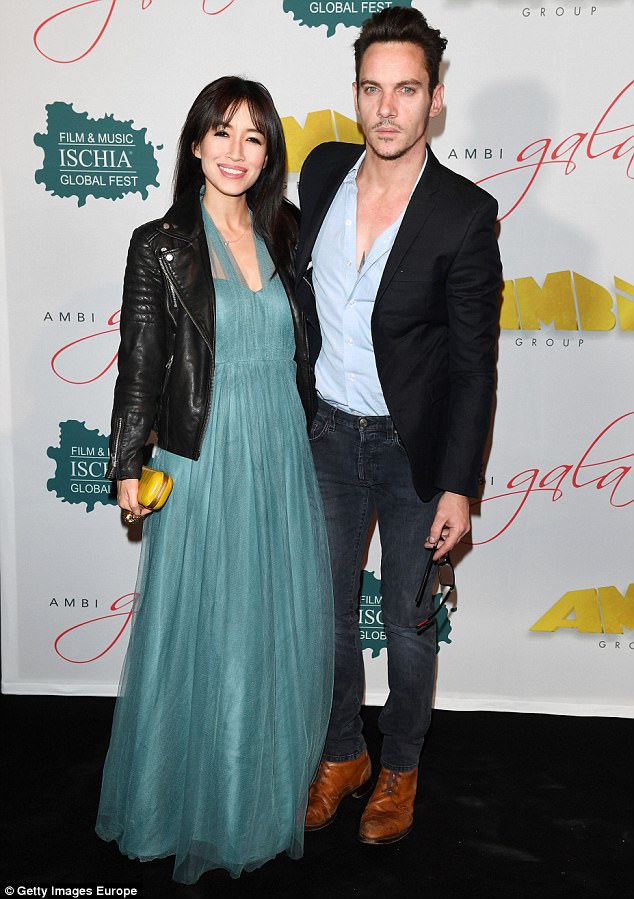 The famously private pair have been together since 2013 and reportedly got engaged just seven months later (pictured December 2016)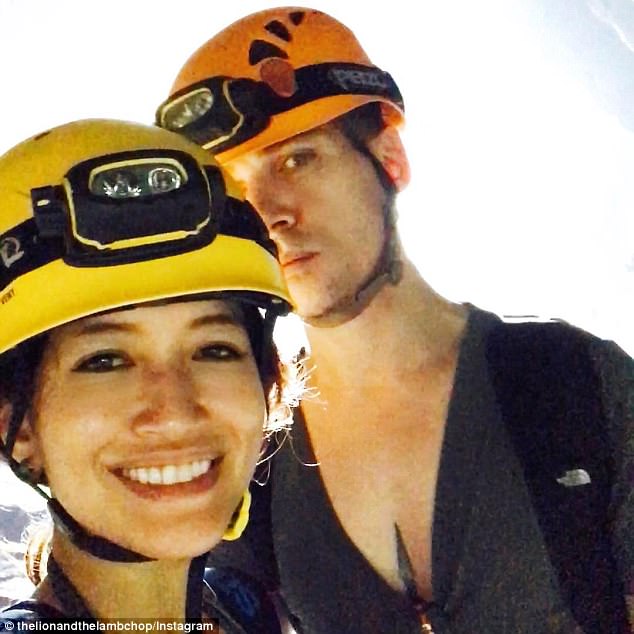 Looking handsome for his day date Jonathan's chocolate locks were worn in a quiffed style with a smattering of stubble across his chiseled jaw. His actress and producer partner showed off her trim post-baby body in a flowing navy blue maxi dress paired with quirky silver studded sandals. Her flowing raven tresses were worn in cute plaited pigtails and she donned a stylish summer hat for the outing.  The famously private couple were enjoying some rare time off from parenting duties to their six-month-old son Wolf, who arrived on December 15 last year.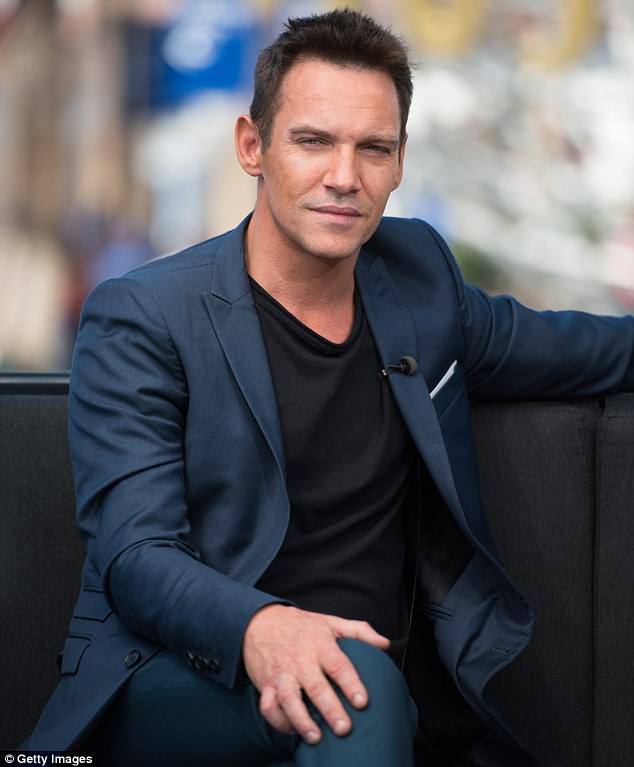 Wolf's arrival marks a change in fortunes for Irish star Jonathan, whose battle with alcoholism has been well documented. The handsome actor, publicly apologized to fans after he was pictured in a disheveled state while swigging neat vodka from the bottle on a London street in 2015. Alongside a picture of a smiling Mara, he told Instagram followers: 'Mara and I are thankful for your support and kindness during this time. I apologizes
[sic] for having a minor relapse and hope that people don't think too badly of me.' He is believed to have had six stints in rehab over the past few years.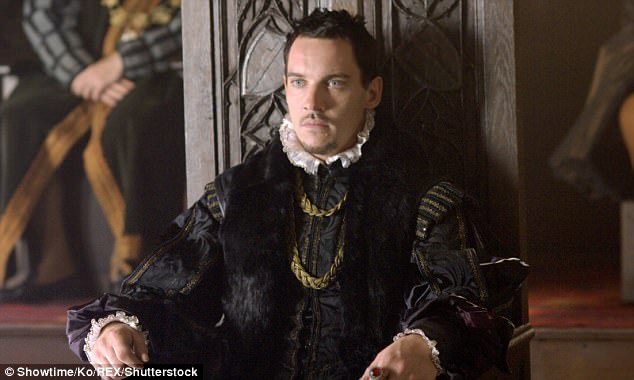 Shortly after his mother died in November 2007, Jonathan gave an interview to the Mail on Sunday's Live magazine to promote a new series The Tudors, in which he insisted his drinking had been 'blown out of all proportion.'  Jonathan and Mara, who began dating in early 2013 reportedly became engaged back in late 2014 but they have never confirmed publicly.Jonathan confirmed the pair had tied the knot in an interview with UpRoxx. The Irish-born actor is currently on-screen in home invasion thriller Black Butterfly, alongside Antonio Banderas and Piper Perabo.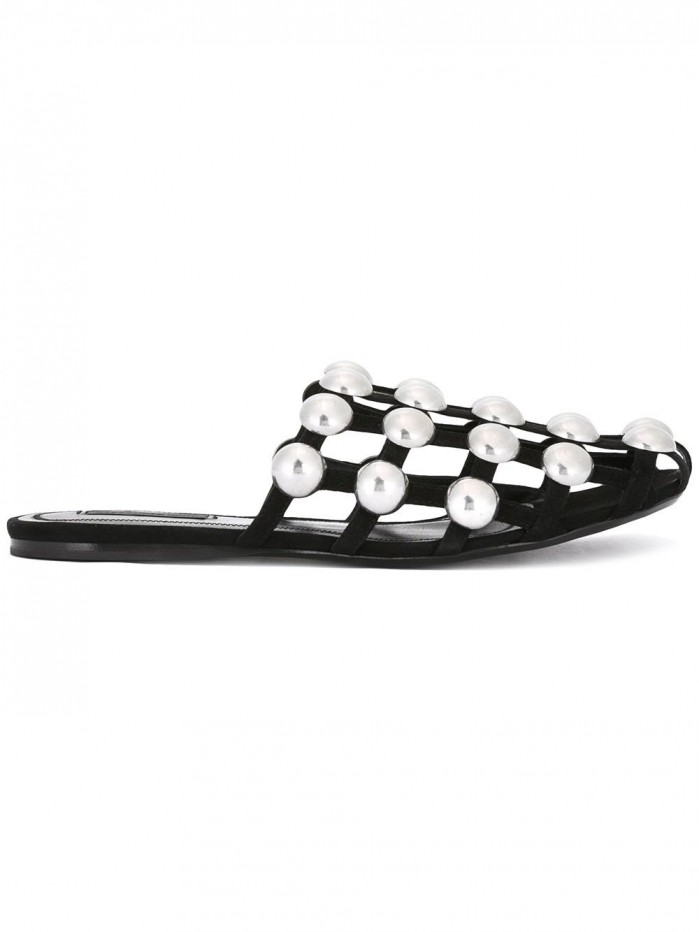 Black leather and suede Amelia mules from Alexander Wang featuring silver-tone stud detailing, a round toe, a flat sole and a criss cross grid pattern.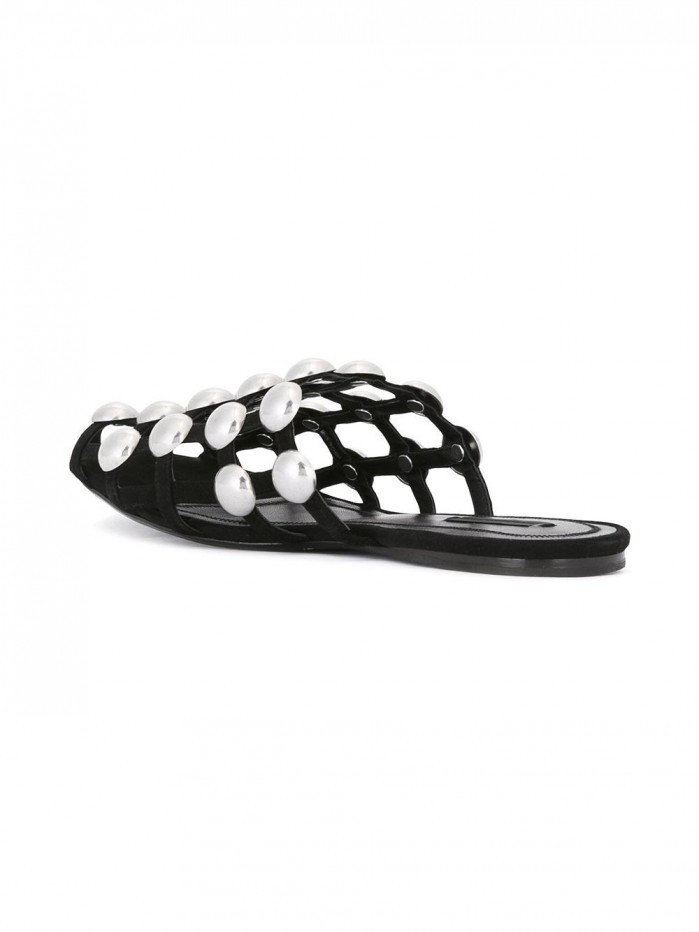 Flats are great in the heat and while sandals are an obvious choice, how about a mule? Mara Lane is making a strong case for them with these eye-catching beauties by Alexander Wang. Their caged design means they're easy and breezy, while the embellished studding adds a touch of luxury to what is an otherwise quite utilitarian shoe. Fancy stealing Mara's style?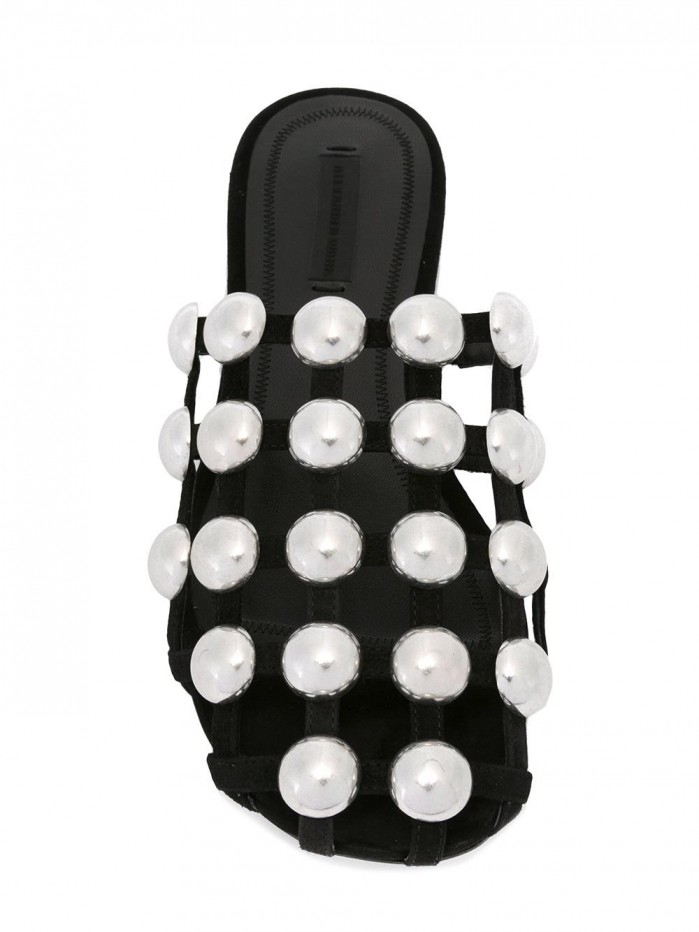 Click (Buy) to snap them up at Farfetch now and wear with cropped jeans and tees this summer or rock with a floaty midi. You can shop around too, of course and we've taken some of the hard work out of it for you. Check out the similar mules we've found below: