It was definitely an awkward moment when Guiliana Rancic tried to air kiss Kendall Jenner during her interview with her in the recently concluded 2015 Billboard Music Awards held at MGM Grand Arena in Las Vegas last Sunday.  Kendall, however, seemed to not get the message of Guiliana. When Kendall politely kissed one of Guiliana's cheeks, the interviewer tried to play it cool as E! cameras panned to her colleague Terrence Jenkins as a distraction.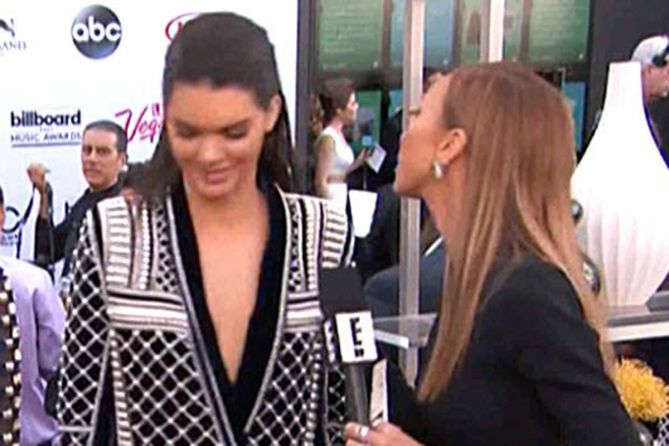 Well, that could really be very awkward but at least Guiliana still looked poised and on top of her game that time. The 40-year-old Italian-American  TV personality looked so gorgeous in a long sleeved fitted cady dress from Mugler featuring a high round neck, cut work with a silver hardware strap at the right shoulder , a silver hardware half belt at the fitted waist , hidden zippered cuffs and a floor length skirt with cut work at the front.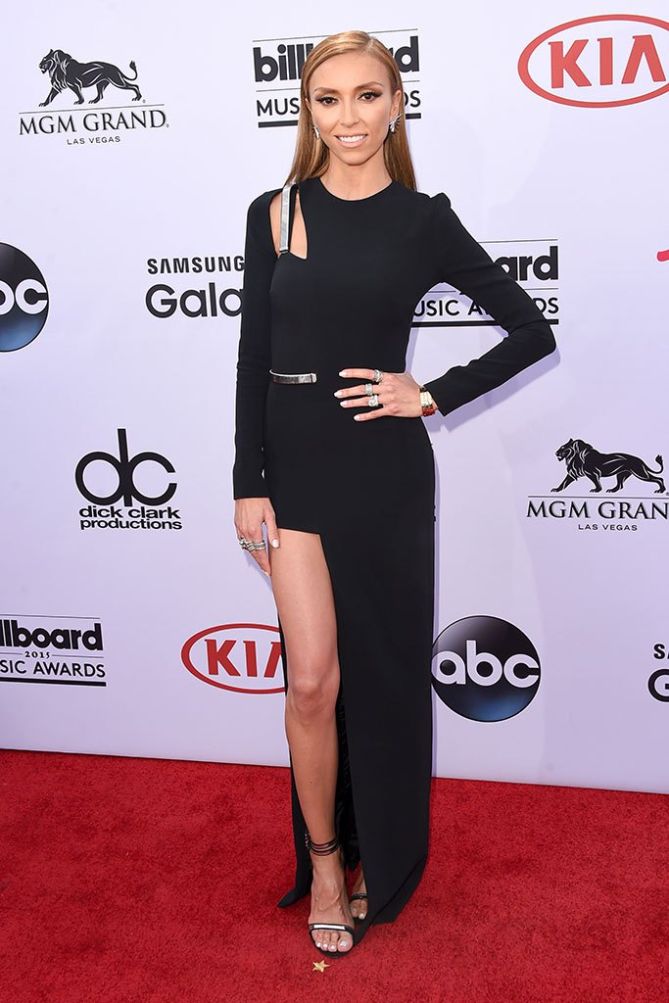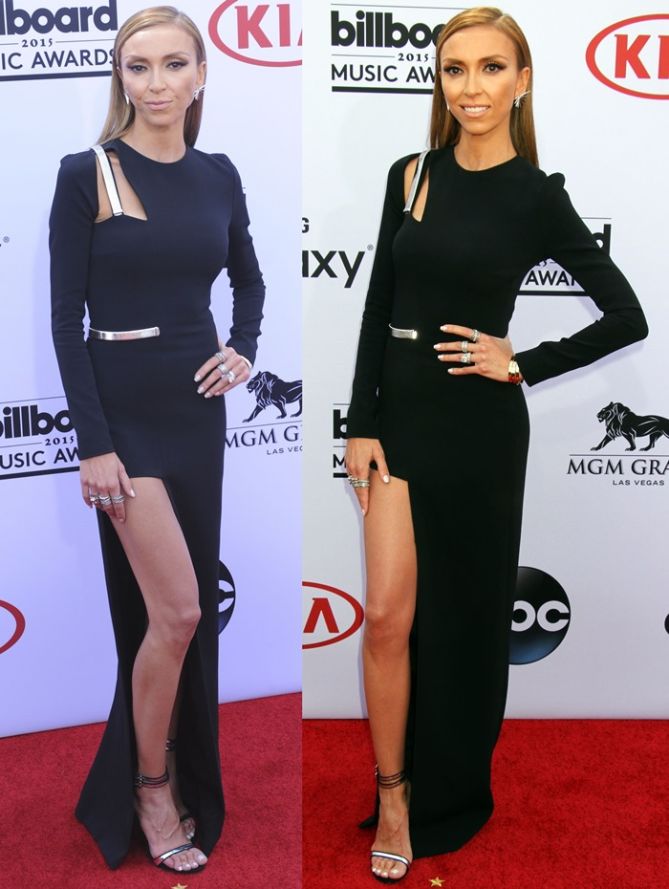 Guiliana finished off her look with a pair of Barbara Bui mirrored leather sandals which looked perfect on her and her outfit. So no matter how awkward the interview with Kendall might seem to be, at least Guiliana is still gorgeous as ever!