Is Taylor Swift going through a gothic-edgy phase or is her recent makeover a marketing move?
Knowing Taylor's track record, I'd say it's the latter. Everything Taylor does is calculated. Is she trying to re-invent herself a la Madonna?
Maybe or maybe not. Though one thing is for sure, Taylor knows what she's doing.
When the pop star attended Gigi Hadid's birthday bash on Thursday night, she was very hard to miss in her black sparkly one shoulder frock. The piece was cut short on the front and sported a long back detail. Before you're going to say that sounds like something Taylor would wear, stop yourself. You see, Ms. Swift complemented the number with plum-painted lips and sky-high platform boots, making her look like a glam gothic queen.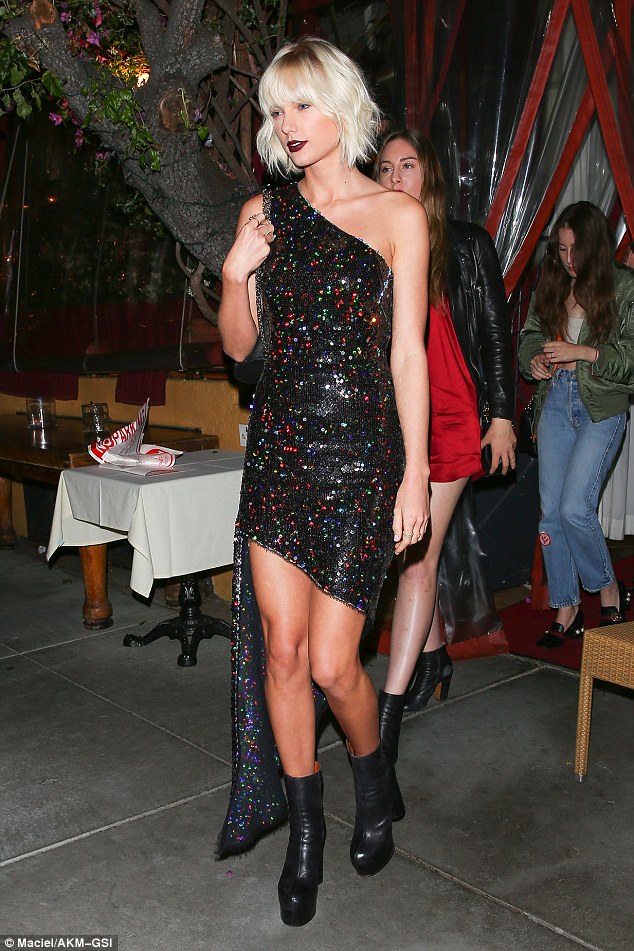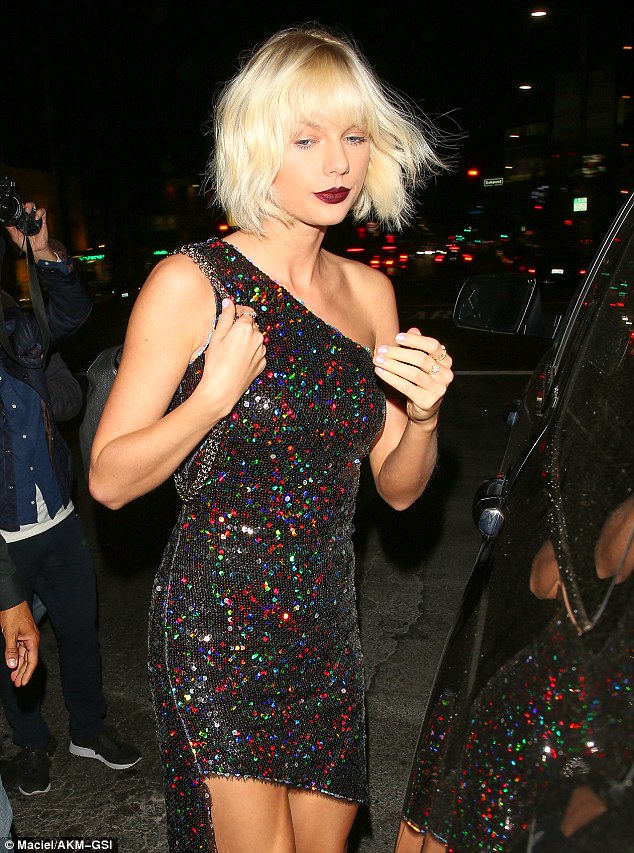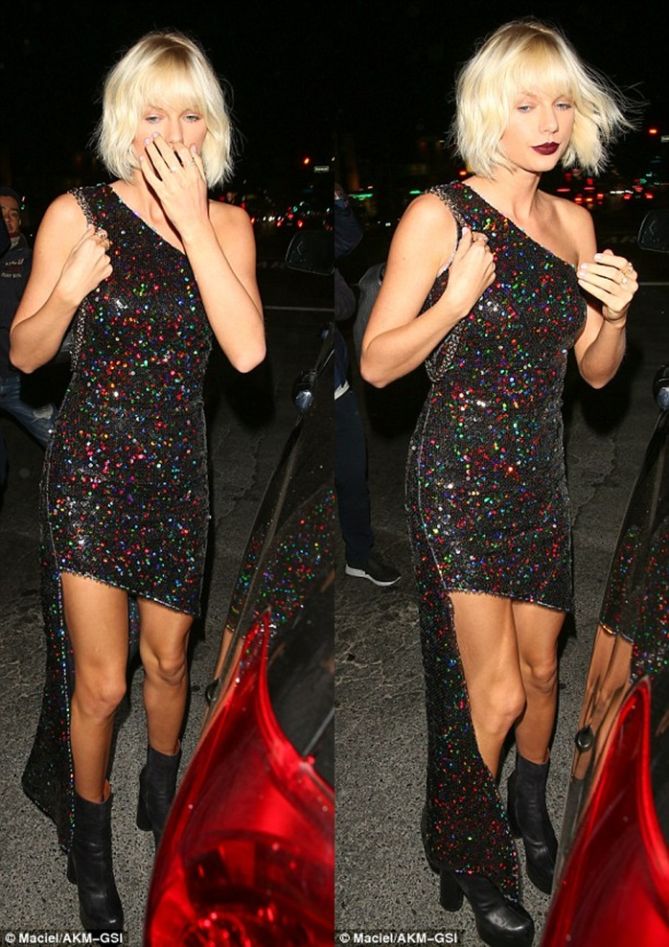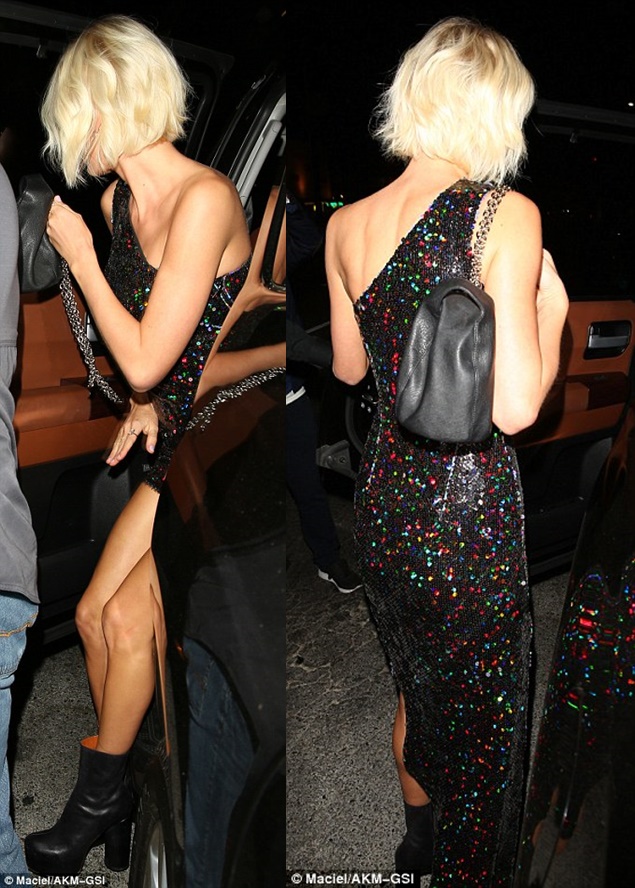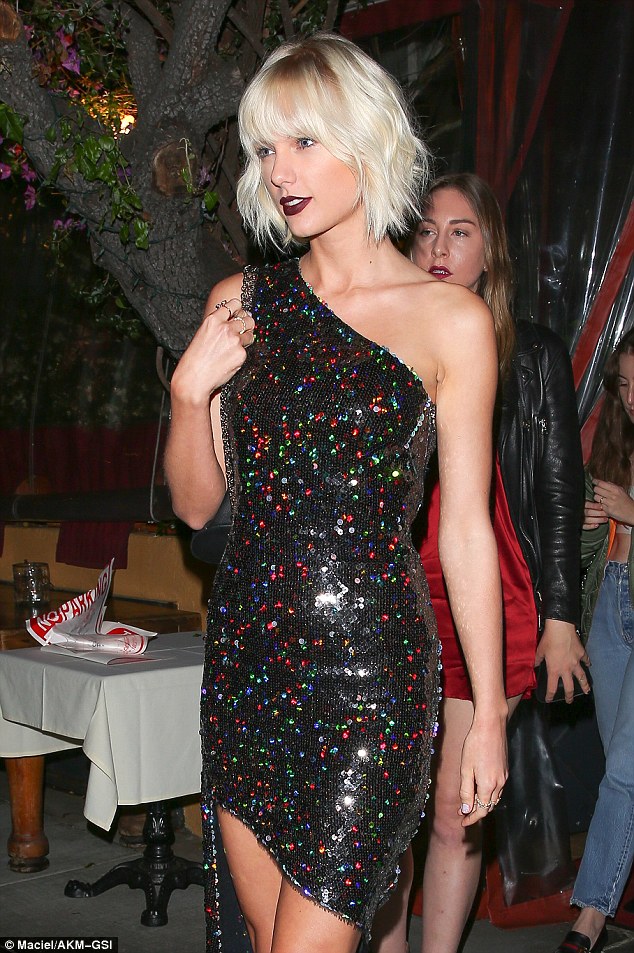 Taylor Swift goes gothic edgy for Gigi Hadid's birthday celebration held at The Nice Guy in West Hollywood on April 28, 2016
What are you thoughts on Taylor's latest fashion choice, people? Do you approve?
This look isn't about the dress. It's about the extras. Take away her plum lips, platform boots, and bleached hair, Taylor will look like good ol' her.  Would you agree?
Speaking of the extras, Taylor's boots are from Vetements. I believe she scored them while doing the shoot for her Vogue cover. Below is a closer look at the pair. They're very chunky, featuring thick cylindrical heels that are 5 inches tall and hidden platforms that are 1.75 inches thick. Also, the shafts on these boots are almost 7 inches tall: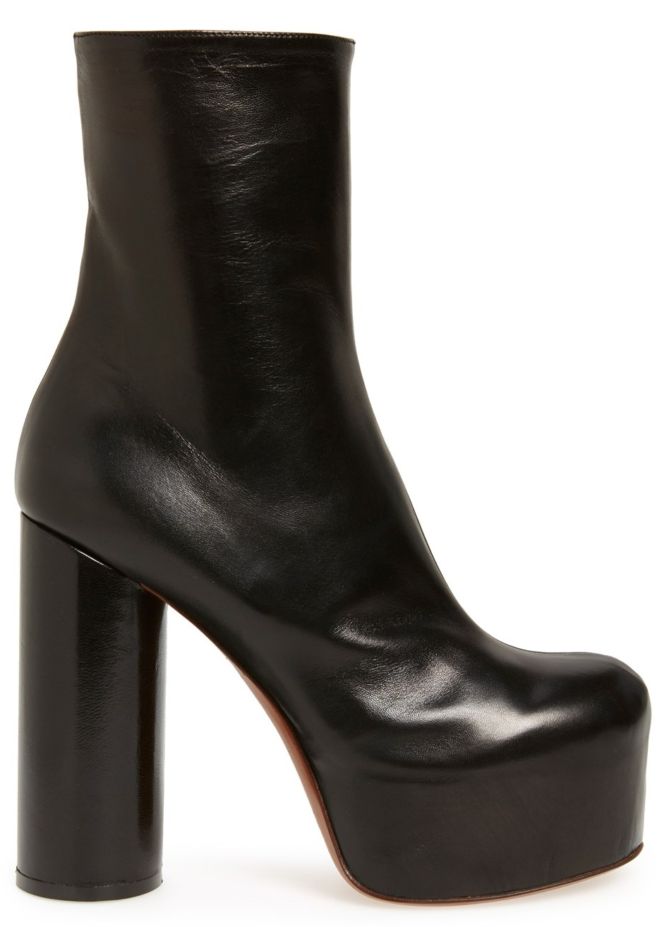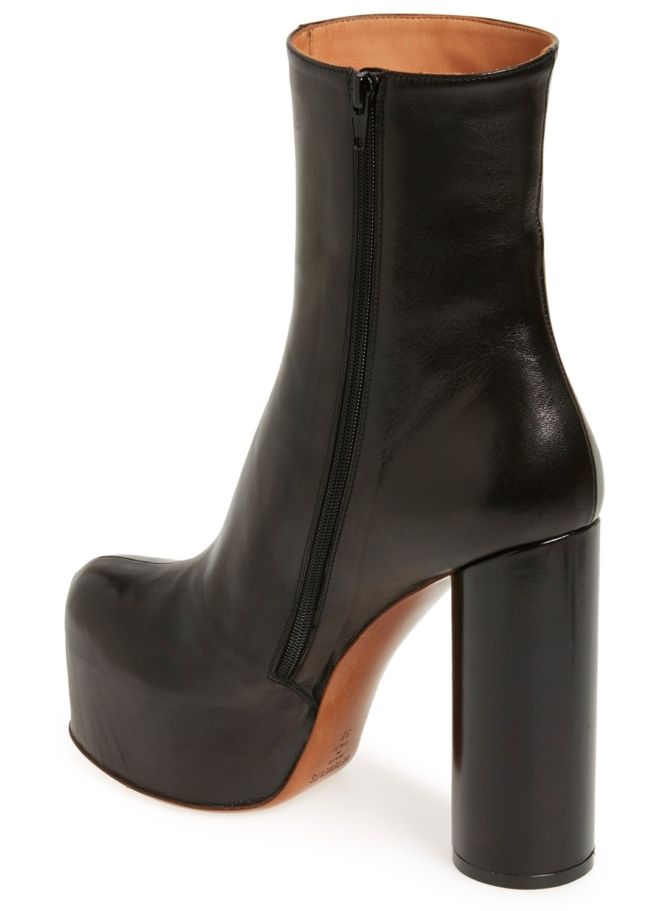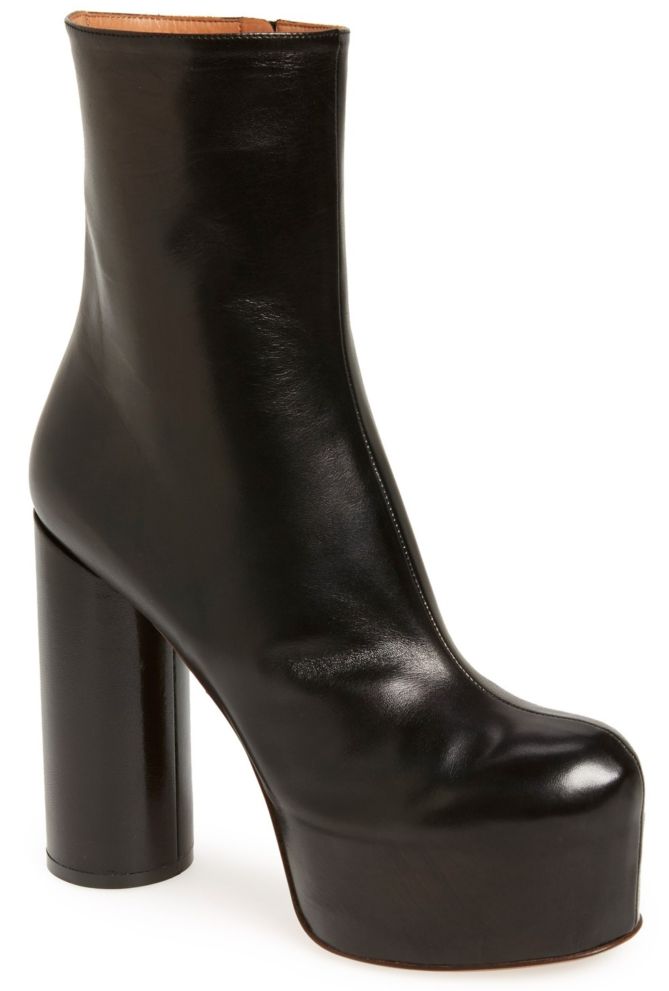 Vetements Platform Boots, $1655
Like what you see? How will you style these boots if you had a pair?
You can find Taylor's Vetements boots at Nordstrom. I think they're too pricey at $1655, but you may think otherwise. For the frugalistas, a good alternative would be these boots from Topshop: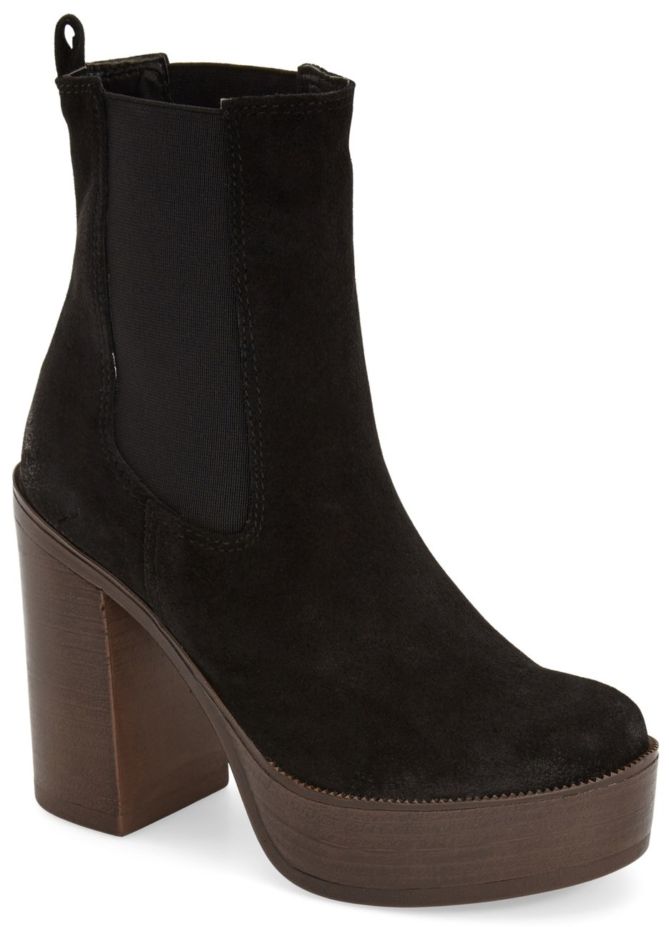 Topshop Holly 70s Boots, $130